by
posted on May 24, 2023
Support NRA American Hunter
DONATE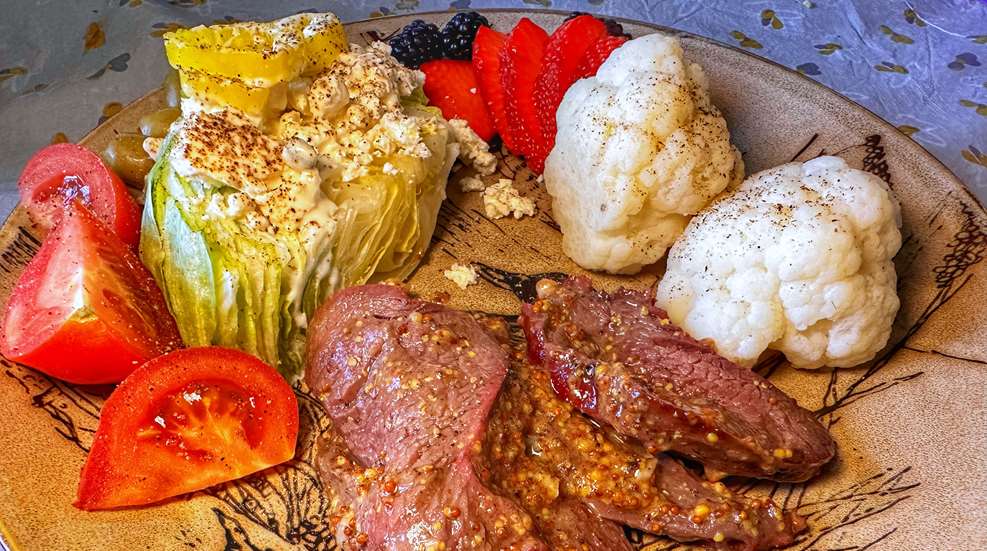 On a recent safari to South Africa, my Professional Hunter (PH), Mike Birch, at Hunt the Sun, cooked his favorite meal over hot coals and fire. The secret potion of the recipe is a mustard and butter sauce that the meat rests in after grilling, finishing it to temperature while absorbing incredible flavors. The sauce was created in a pot on the edge of the coals. When the meat reached a rare status, it was sliced and added to the aromatic whole-grain mustard. The secret is not to overcook the meat, as some cooking occurs in the mustard sauce to finish the recipe. Pieces of loin or tenderloin are cooked whole to help prevent overcooking, and portions are cut and put into the sauce. Gemsbok was the protein, and it was cooked perfectly.
Use your favorite mustard. My PH recommended a whole-grain variety to duplicate his recipe. This recipe works great with any venison from North America, and the meat can be prepared on a smoker, barbecue or over a fire.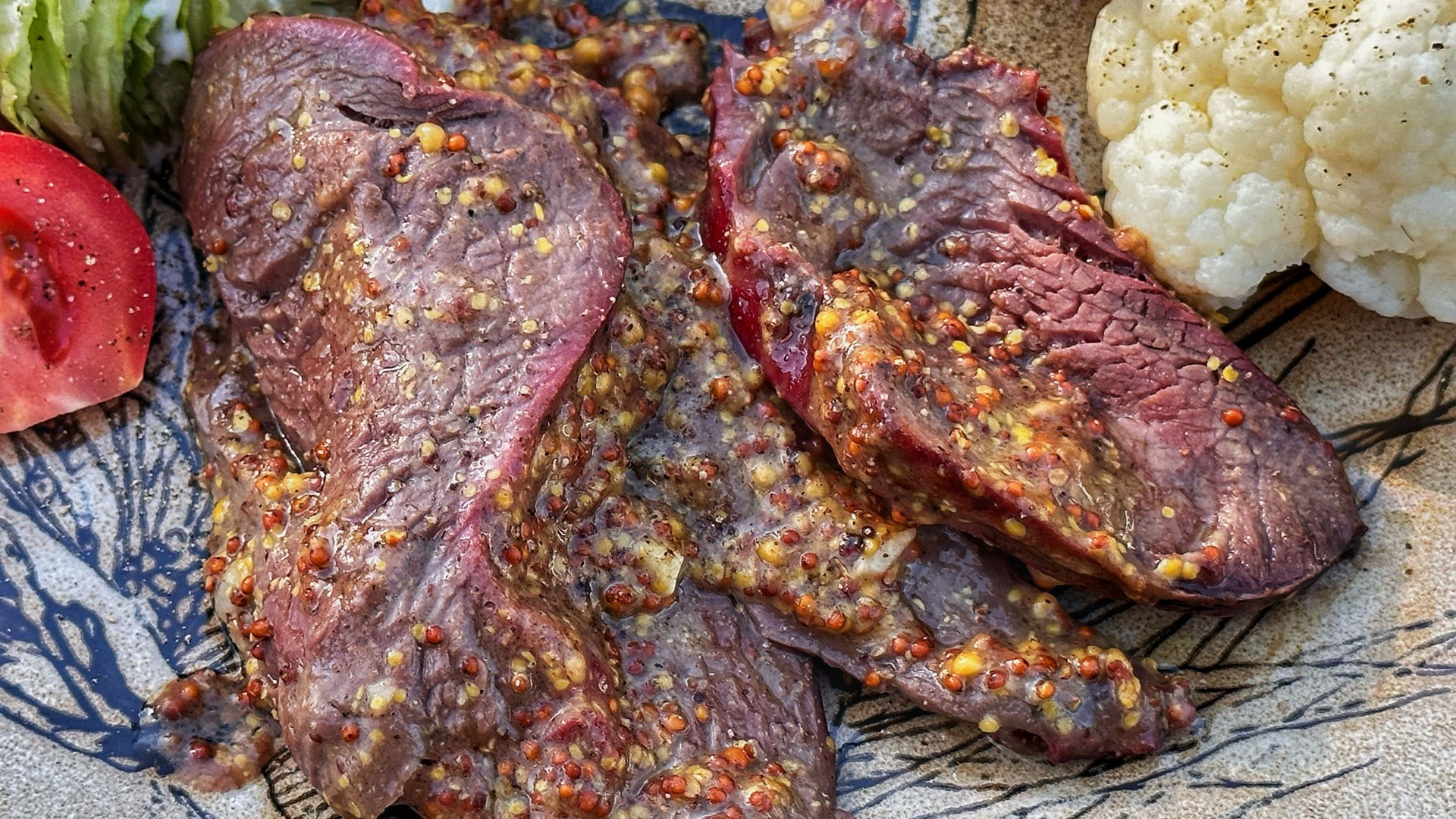 Try different mustards to produce varied flavors. A touch of horseradish can be added for the adventuresome.
Ingredients
Mustard Sauce
1 small jar of whole-grain mustard (1 cup)
½ pound of butter
Juice of 1 lemon
1 garlic clove, pressed
Salt
Black pepper
Venison
2 to 3 pounds of venison loin or tenderloin
Olive oil
Salt
Black pepper
Directions
Place the ingredients for the mustard sauce in a medium pot and heat over medium-low heat, or at the edge of the fire or grill. Do not overcook, but melt the butter and mix flavors.
Rub the venison with olive oil and season with salt and pepper.
Grill the venison backstrap or tenderloin on all sides to sear the edges. The meat should be cooked blue rare or rare. A thermometer helps ensure the meat is not overcooked. Blue rare is 115-degreees Fahrenheit, and rare is 125- to 130-degrees Fahrenheit.
When the meat is finished on the grill, remove it and slice into small portions. Place the meat in the mustard sauce and rest for 10 minutes. The meat will seal in the sauce but not cook much more. The meat will be ready to serve and be rare to medium-rare on the plate.