by
posted on March 29, 2023
Support NRA American Hunter
DONATE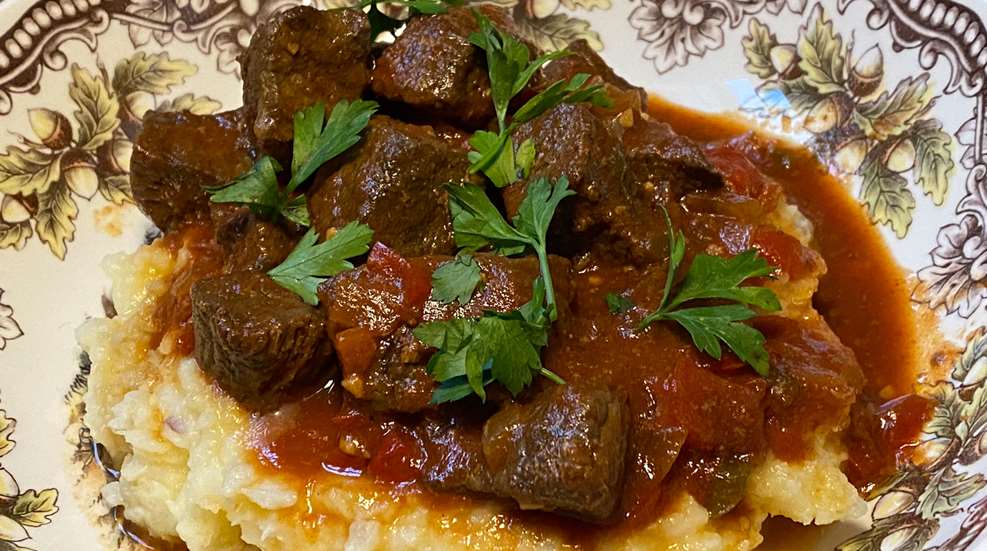 Tender steak smothered in barbecue sauce is a hit in any hunting camp. The sauce can be tweaked for extra heat, sweetness or tanginess to please most tastebuds. Inside, outside and center-round roasts are dense cuts of meat that are always lean. While they make excellent roasts, they often dry out when prepared as steaks. Braising steaks or large cubes in a hearty sauce is an excellent way to ensure they stay tender, moist and have a palate-pleasing flavor.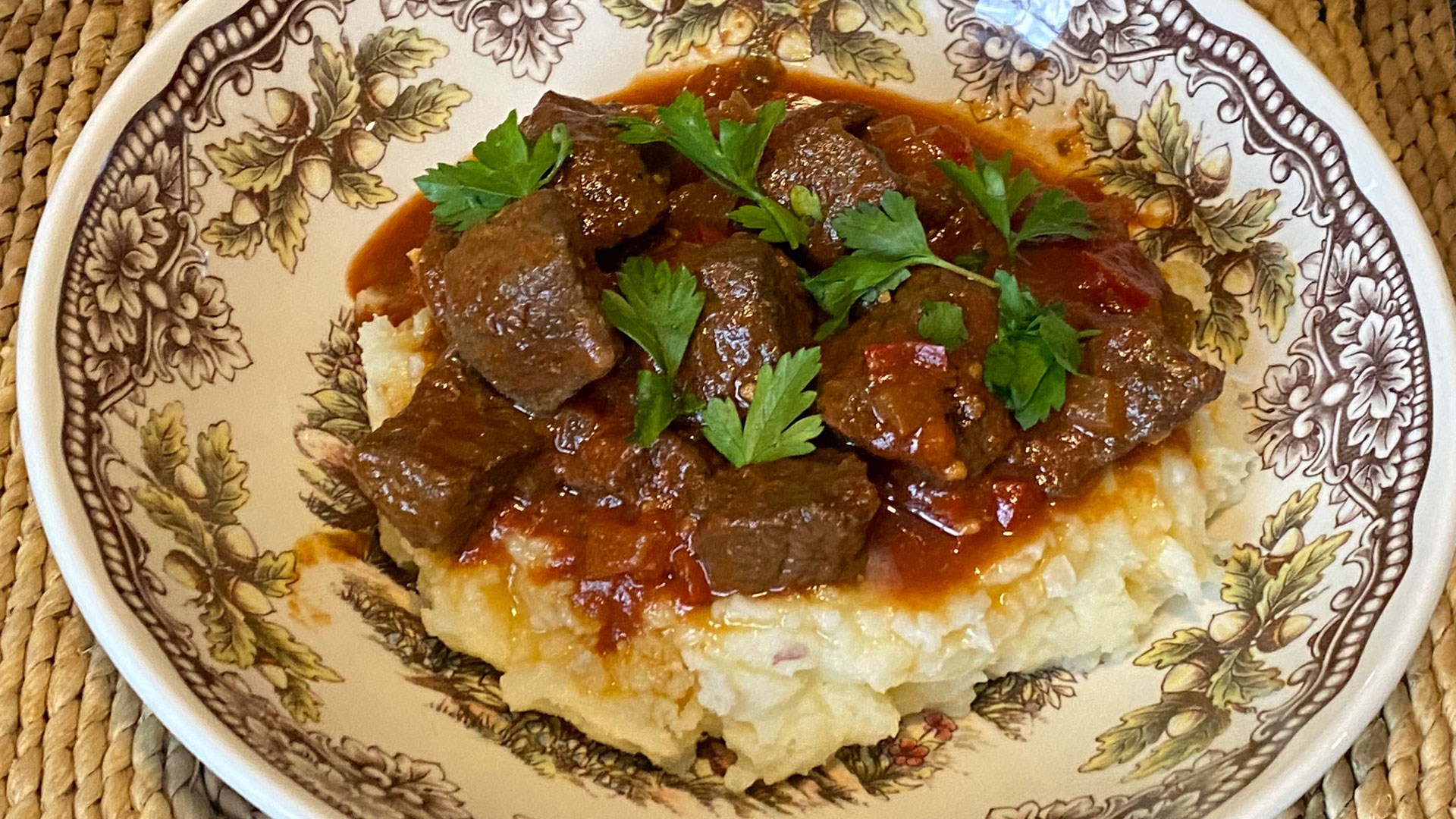 This recipe works well with any venison. However, hunters are often lucky enough to take a big, old bull, knowing it can take extra chewing at the table. Even bison and critters like mountain goat will benefit from oven time with barbecue sauce. The acid in the barbecue sauce helps to break down proteins and ensure they are tender.
Ingredients
Three pounds round - cut into steaks or cubes
Garlic powder
Seasoning salt or venison rub (Hi Mountain, Bearded Butcher or your personal favorite)
Pepper
Sauce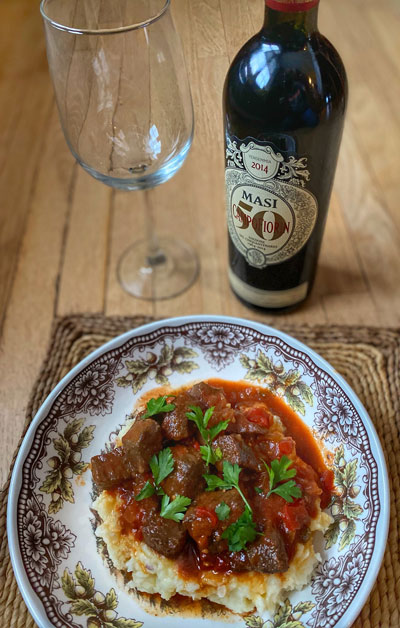 1 can of tomato sauce
¼ cup of brown sugar
¼ cup of apple-cider vinegar
4 cloves of garlic, minced
1 green or red pepper, chopped
1 jalapeño pepper, chopped (optional)
1 large onion, chopped
¼ cup of molasses
2 tablespoons of Worcestershire sauce
2 tablespoons of your favorite hot sauce
1 teaspoon of smoked paprika
1 tablespoon of dry mustard
Directions
Combine the sauce ingredients in a saucepan over medium heat until at a rolling simmer. Stir occasionally and leave uncovered at a simmer for five minutes.
Place venison steaks or cubes in a Camp Chef cast-iron Dutch oven and season with garlic powder, seasoning salt, and pepper.
Pour the hot sauce evenly over the venison, cover with a lid, and place in 325°F oven for 1 hour and 20 minutes or until fork tender.
Oven steaks are a great hunting-camp recipe, as the meat gets more flavorful each time it is heated. Serve with or over mashed potatoes or rice.