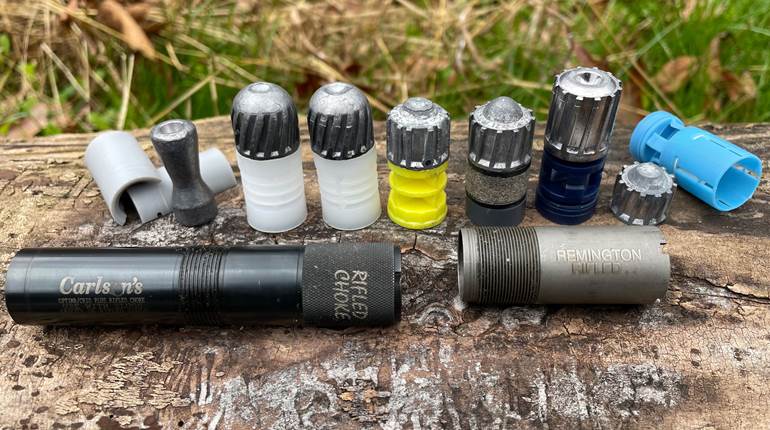 Rifled Choke Tubes: What You Need to Know
When the use of a shotgun slug is required (or preferred), equipping a smoothbore with a rifled choke tube is always an economical solution. What are the particulars of these specialty chokes? Read on to find out.
Contributor Frank Melloni takes the Muddy Odyssey XLT Treestand out for a test-drive, to determine how well the features on the stable ladder stand perform in the field.

Get a closer look at Hornady Precision Hunter, the latest addition to our #SundayGunday series.