by
posted on June 12, 2023
Support NRA American Hunter
DONATE
Meatballs always disappear quickly at home or in hunting camp. They are a quick and straightforward way to transform ground meat into tasty bites for an appetizer or a meal. Meatballs are versatile, as different sauces can be added for flavor. Add pork if you like, but using breadcrumbs, egg and milk will hold lean venison together. Remember that you are working with lean meat so do not overcook. A dry meatball is not appetizing.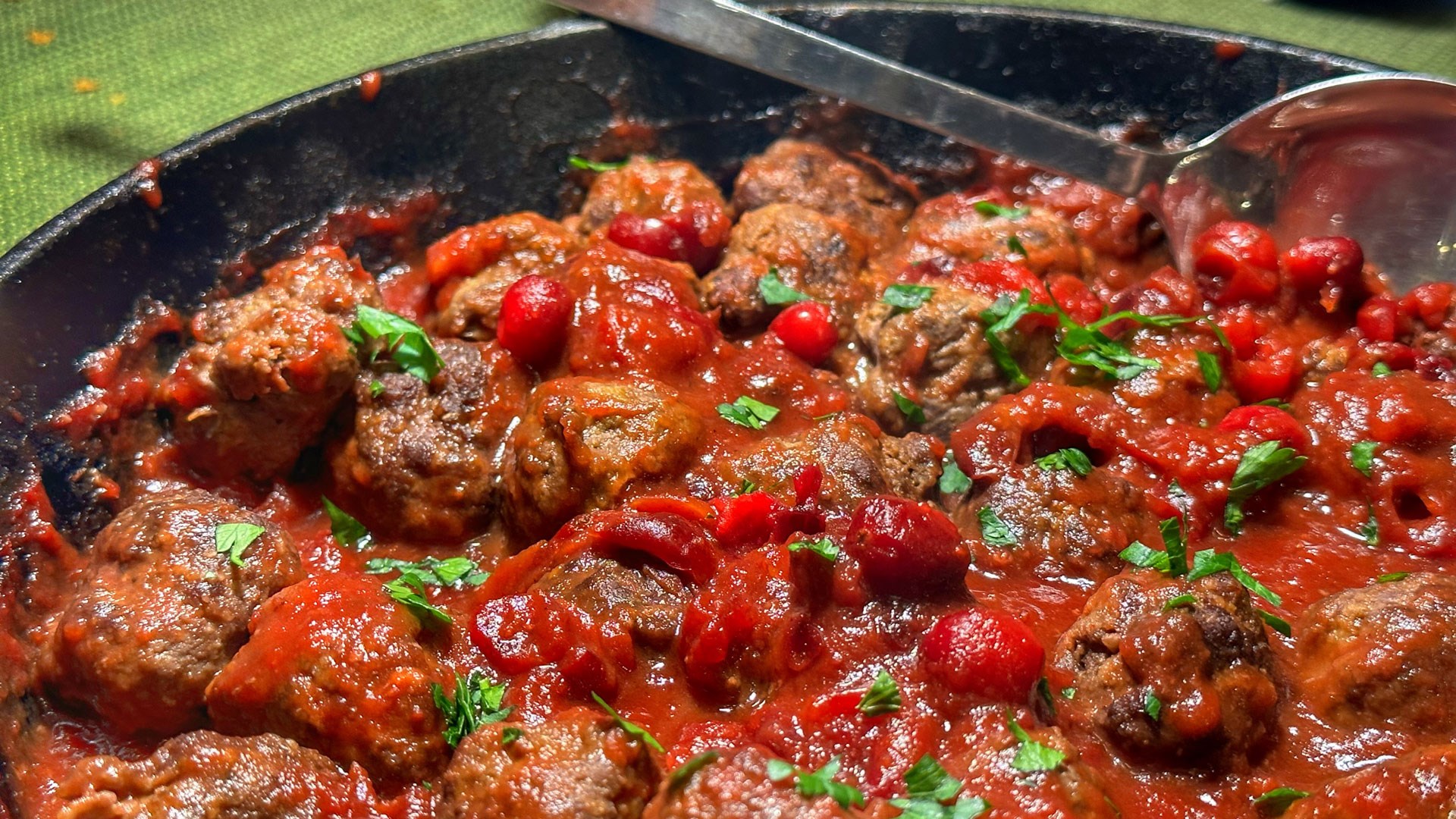 One of my favorite smells in the fall is when cranberries freeze. The pungent smell hangs in the air, and the berries transform from tongue-twisting tart to sweet and juicy. Cranberries are often associated with special events, like Easter or Christmas dinner. However, they are a burst of flavor in a meal at any time of the year. Fresh cranberries freeze well and can be used throughout the year. Stock up during the festive seasons to ensure you always have some on hand.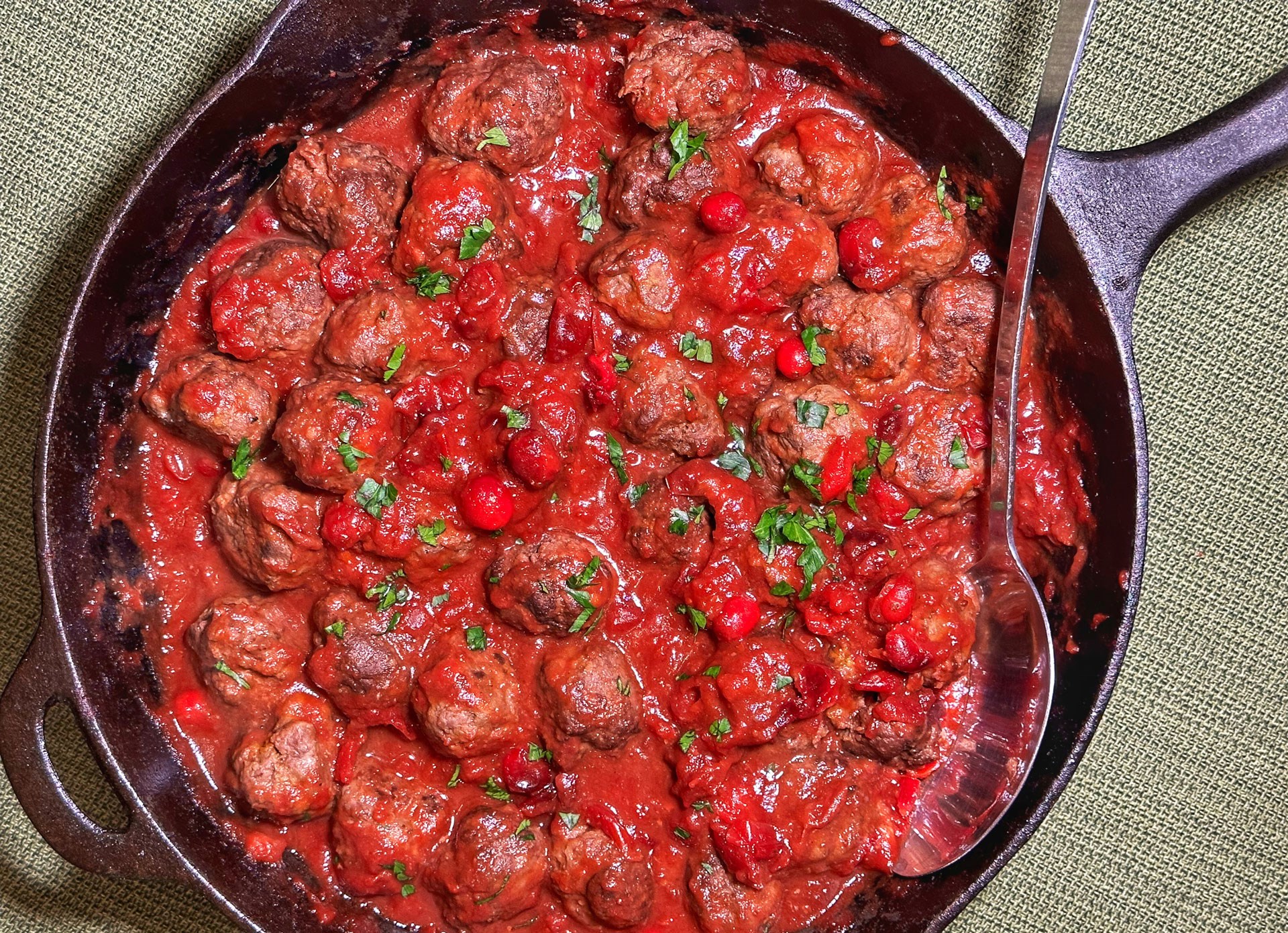 Venison Meatballs
Ingredients
2 pounds of ground elk
¾ cup of breadcrumbs
½ cup of milk
1 large egg
2 cloves of garlic, minced
1 teaspoon of onion powder
1 teaspoon of seasoned salt (Bearded Butcher Original)
1 teaspoon of black pepper
1 teaspoon of ground nutmeg (optional)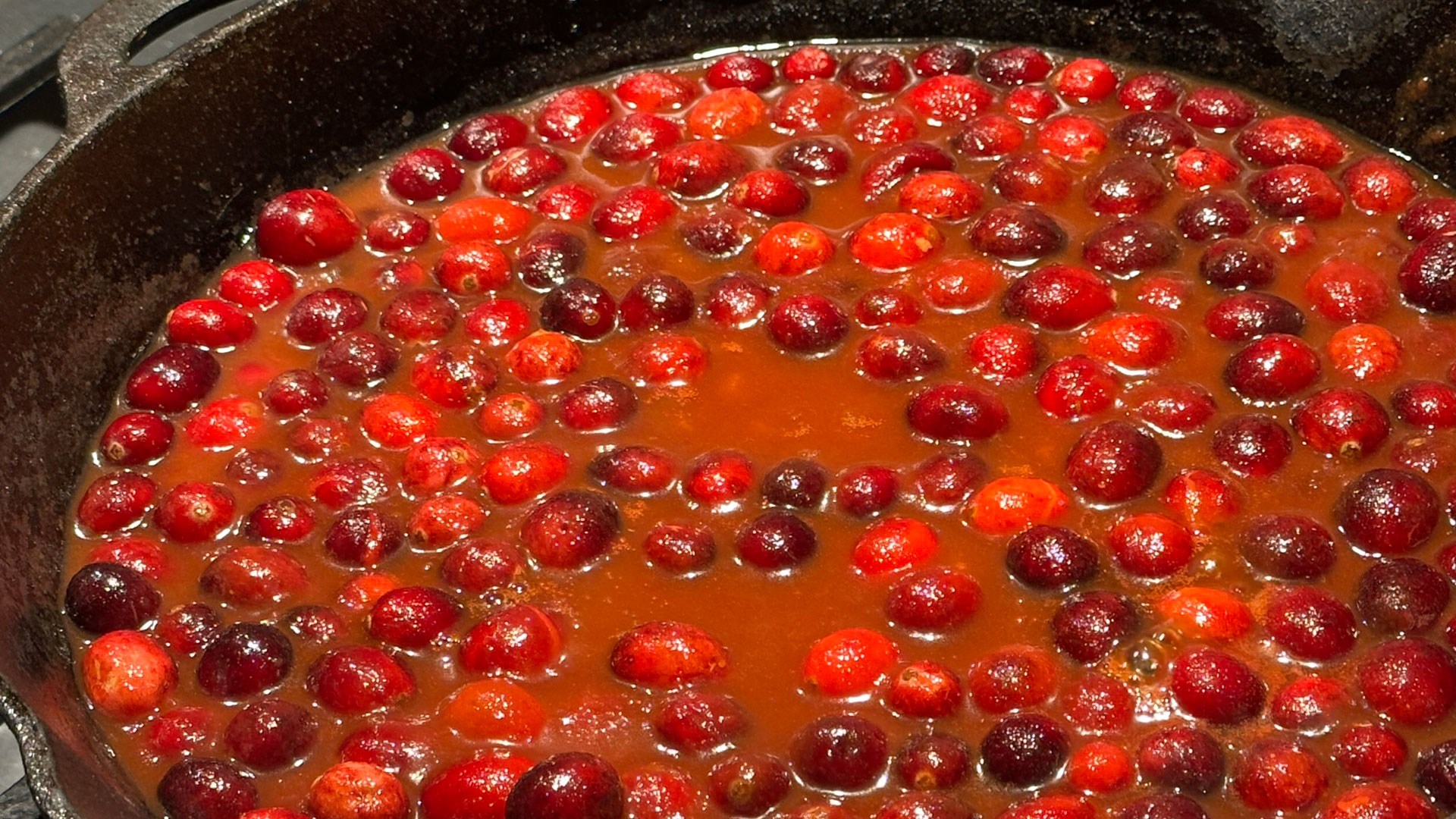 Cranberry Sauce
Ingredients
2 cups of fresh or frozen cranberries
One 15-ounce can of tomato sauce
½ cup of brown sugar
½ cup of water
2 tablespoon of apple cider vinegar
3 tablespoons of maple syrup
3 tablespoons of soy sauce
½ teaspoon of smoked paprika
¼ teaspoon of cayenne (optional)
2 teaspoons of minced chives or green onions to garnish (optional)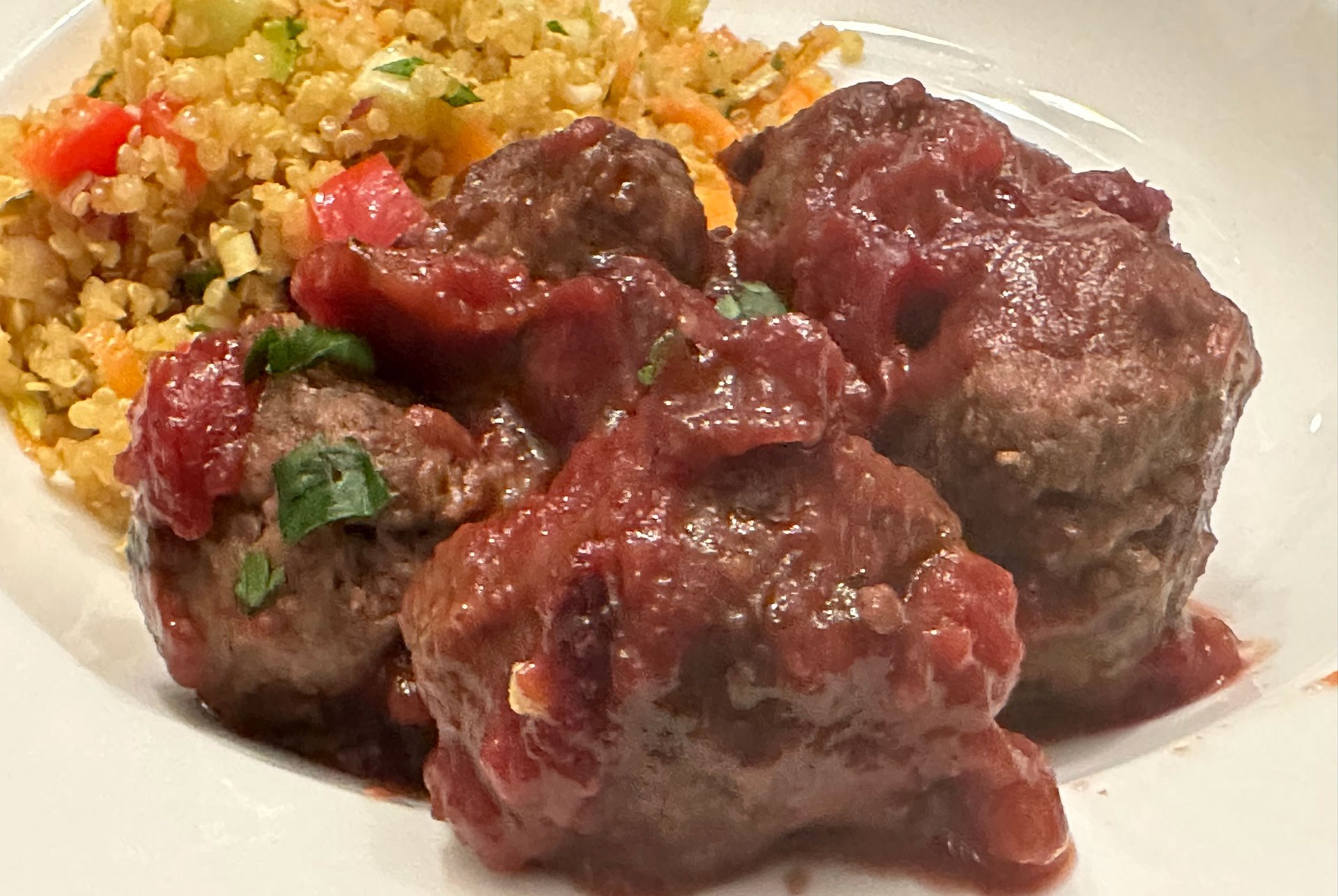 Directions
Place the oven rack in the center of the oven and preheat to 400ºF. For easy clean-up, line a baking sheet with parchment paper.
In a large bowl, combine the meatball ingredients until uniform, but do not overwork the meat.
Use a spoon to gather enough meat consistently to form into one-inch balls. Roll the meat into a ball without overworking. Place the meatballs on the baking sheet and bake in a hot oven for 15 minutes or until brown and cooked.
While the meatballs are baking, combine all the cranberry-maple sauce ingredients in a large skillet over medium-high heat. Whisk the ingredients to blend and bring to a simmer. The sauce will thicken, and the cranberries will burst open to create more flavor. Stir frequently. Reduce heat to low. Continue cooking, mashing the cranberries with your stirring spoon until the sauce thickens and darkens, about 7 minutes. Cook longer for a thicker sauce.
Remove the cooked meatballs from the oven and place them in the skillet with the sauce. Bring everything back to a simmer. Garnish with chives or green onion, and serve.
Chef's Note: Do not mash all of the berries when cooking the sauce. Having some whole berries for presentation is aesthetically pleasing, and having the pop of a whole berry will transport you back to the hunting woods.