by
posted on May 30, 2023
Support NRA American Hunter
DONATE
The Scoville scale measures the amount of capsaicin in a pepper when grown under ideal conditions. A tremendous variety of peppers are available to add flavor and heat to a dish. The heat—or pungency—varies from zero Scoville units all to way up to 1.5 million with a Carolina Reaper. A bell pepper has zero units of heat, whereas a jalapeno has 2,500 to 10,000 units. Choosing peppers for flavor and heat is easier when using the Scoville scale.
A great pepper for adding taste without much heat is the poblano. It has 1,000 to 2,500 units of heat, which is low. In contrast, the serrano pepper has up to 25,000 units of heat. It is a wonderful pepper to add kick for those who enjoy the burn.
Creating a chili sauce and braising meat (cooking in liquid over low heat) produces tender meat and layers of flavor. Several Mexican-inspired recipes use a chili sauce with a variety of peppers. Try some varieties of peppers to find the perfect blend for your palate.
Ingredients
Meat
2 ½ pounds of venison round
2 tablespoons of olive oil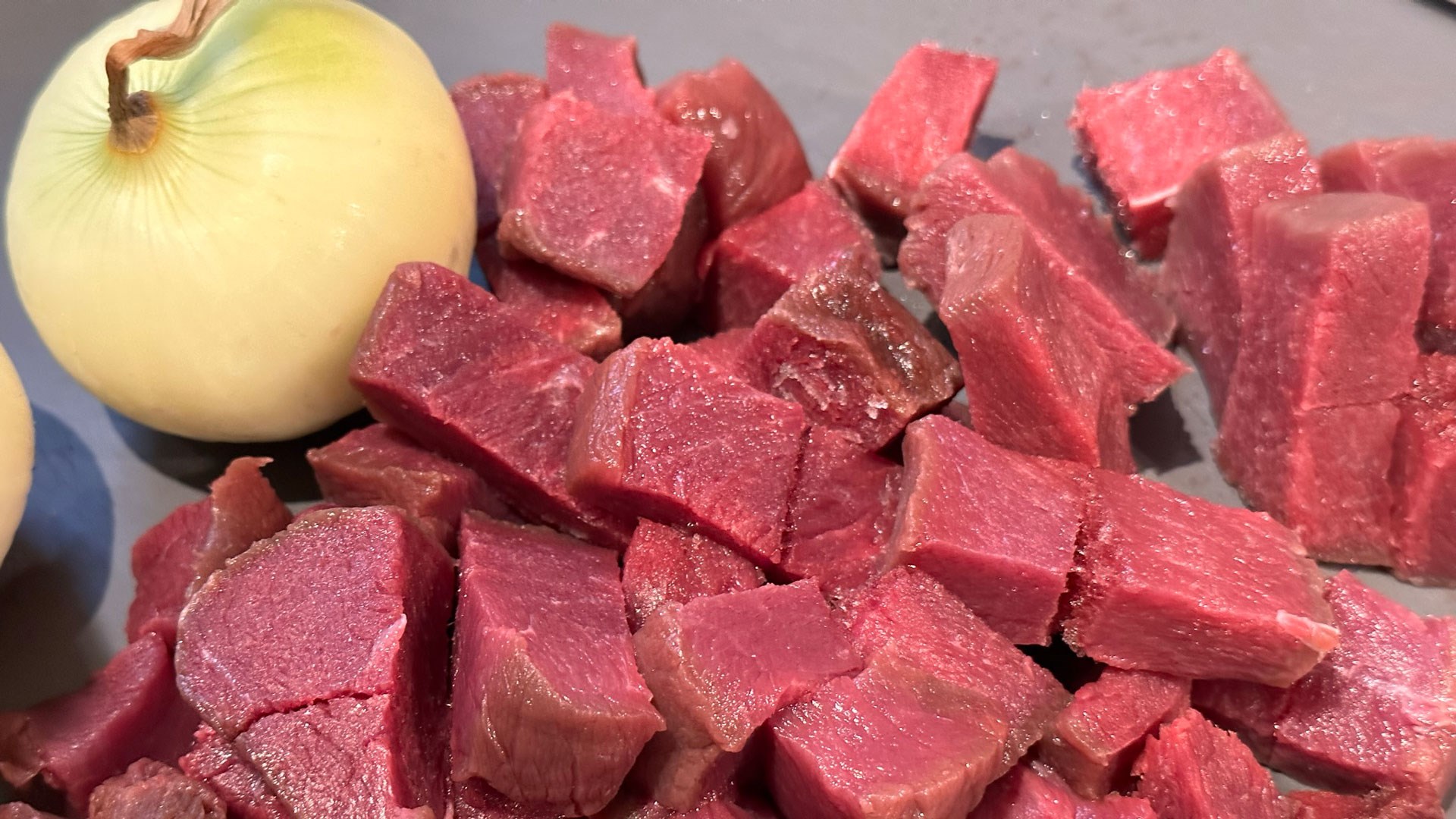 Red Chili Sauce
4 tablespoons of olive oil, divided
1 large onion, chopped
2 poblano peppers, seeded and chopped
2 small jalapeno peppers, seeded and chopped
2 serrano peppers, seeded and chopped (optional)
4 cloves of garlic, chopped
2 tablespoons of flour
3 cups of chicken broth
Juice from 2 oranges
3 tablespoons of chili powder
1 tablespoon of paprika
2 teaspoons of dried oregano
1 teaspoon of ground coriander
1 teaspoon of cumin
Salt and pepper to taste
2 tablespoons of apple-cider vinegar
2 tablespoons of honey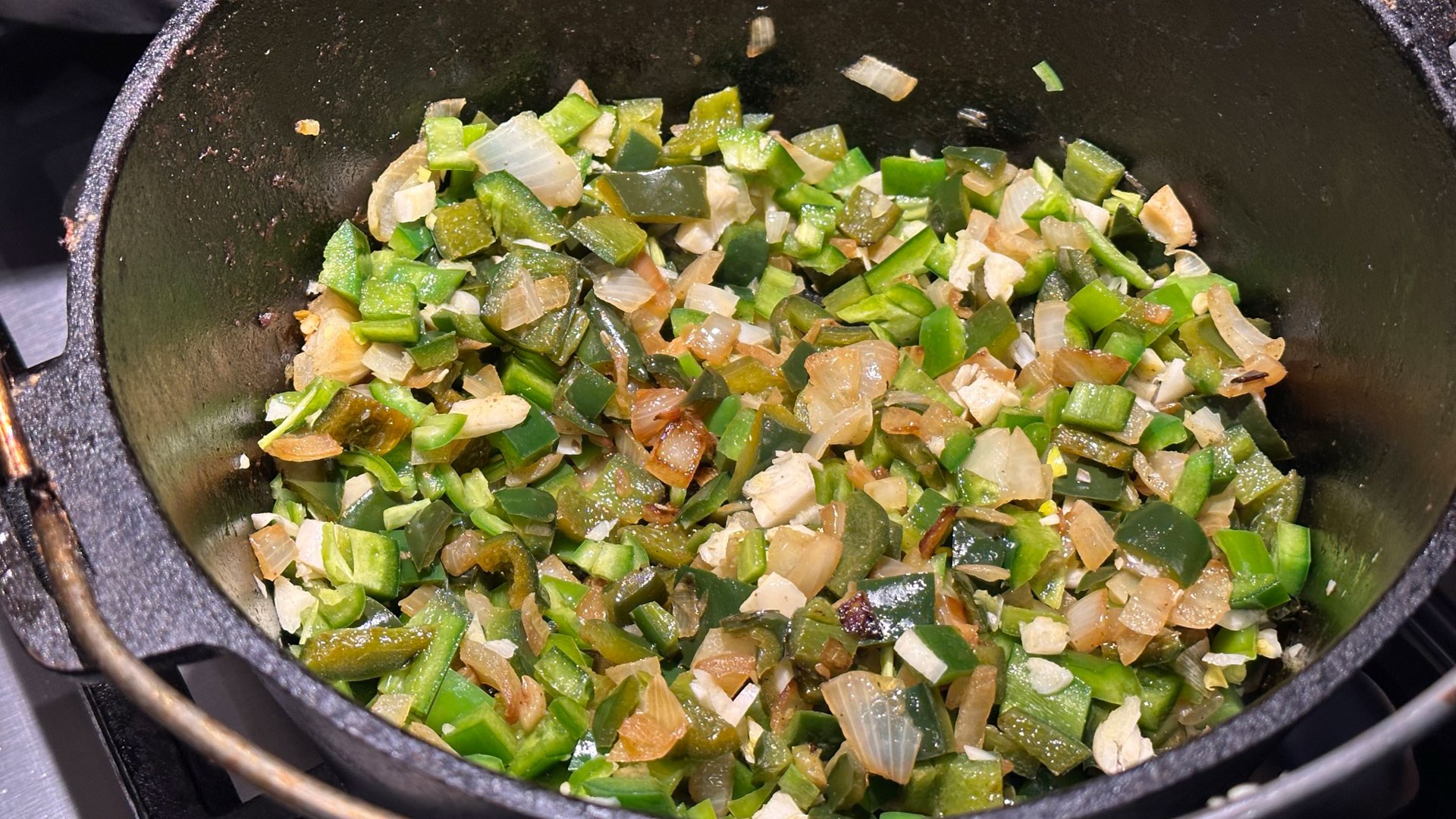 Directions
Cut the venison into ¾-inch cubes and pat dry with a paper towel—season with salt and pepper.
Heat two tablespoons of olive oil in a Camp Chef Dutch oven over medium-high heat. Add the venison and brown all sides. Remove from pan and set aside.
Heat two tablespoons of olive oil in the Dutch oven over medium-high heat and add the onion and mix of peppers. Add the garlic and stir. Stir often and cook for five minutes to soften.
Add the remaining two tablespoons of olive oil and stir in the two tablespoons of flour. Cook and stir constantly for five minutes to cook the flour.
Add the chicken broth, orange juice, chili powder, paprika, oregano, coriander, cumin, and salt and pepper to taste. Cook for five minutes to thicken the sauce. Stir in the vinegar and honey.
Place the browned venison into the sauce and bring to a rolling simmer. Reduce the heat, cover, and simmer it on low heat for two hours.
Serve hot and eat like chili in a bowl, or served over rice.