by
posted on May 26, 2023
Support NRA American Hunter
DONATE
The most popular bird to eat in America is chicken, and arguably the tastiest way to cook chicken is deep fried. So, why not cook our game birds the same way?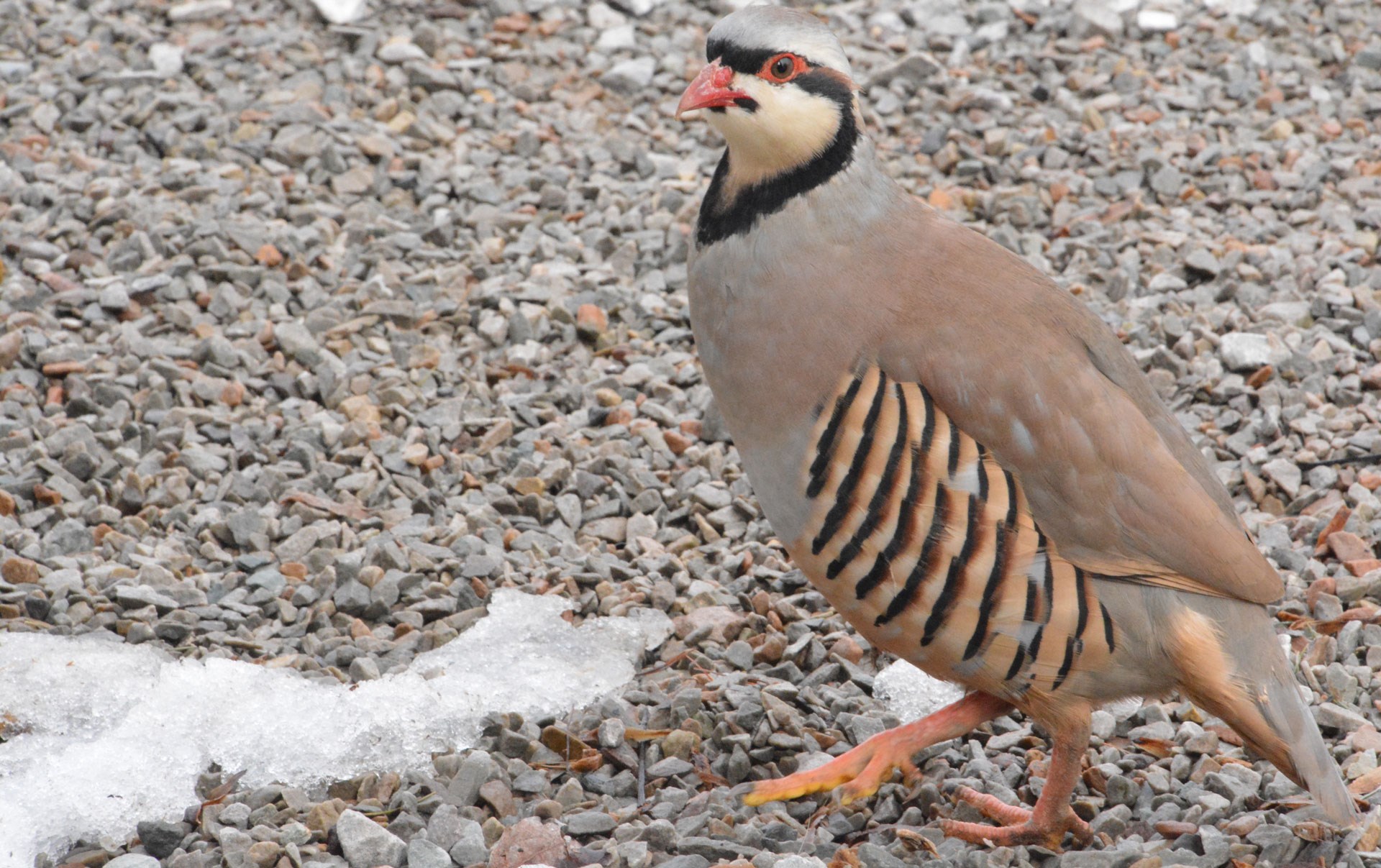 While this works with most any game bird, I used chukar partridge for these photos. I found we needed at least two partridge per person. You can adjust that up or down depending on the birds used. With quail you can probably double it, while a turkey might feed four. Rule of thumb is a minimum of one-half pound of raw meat per person. Big eaters will want three-quarters of a pound each.
In the past, I tried breaking the birds down like I would with a chicken and frying all the parts. It didn't work out very well. The other parts are just too small. My advice is to breast out the birds, cutting the breast fillets from each side. On a larger bird like a pheasant you may want to cut each fillet in half. On a turkey, just cut it into large pieces.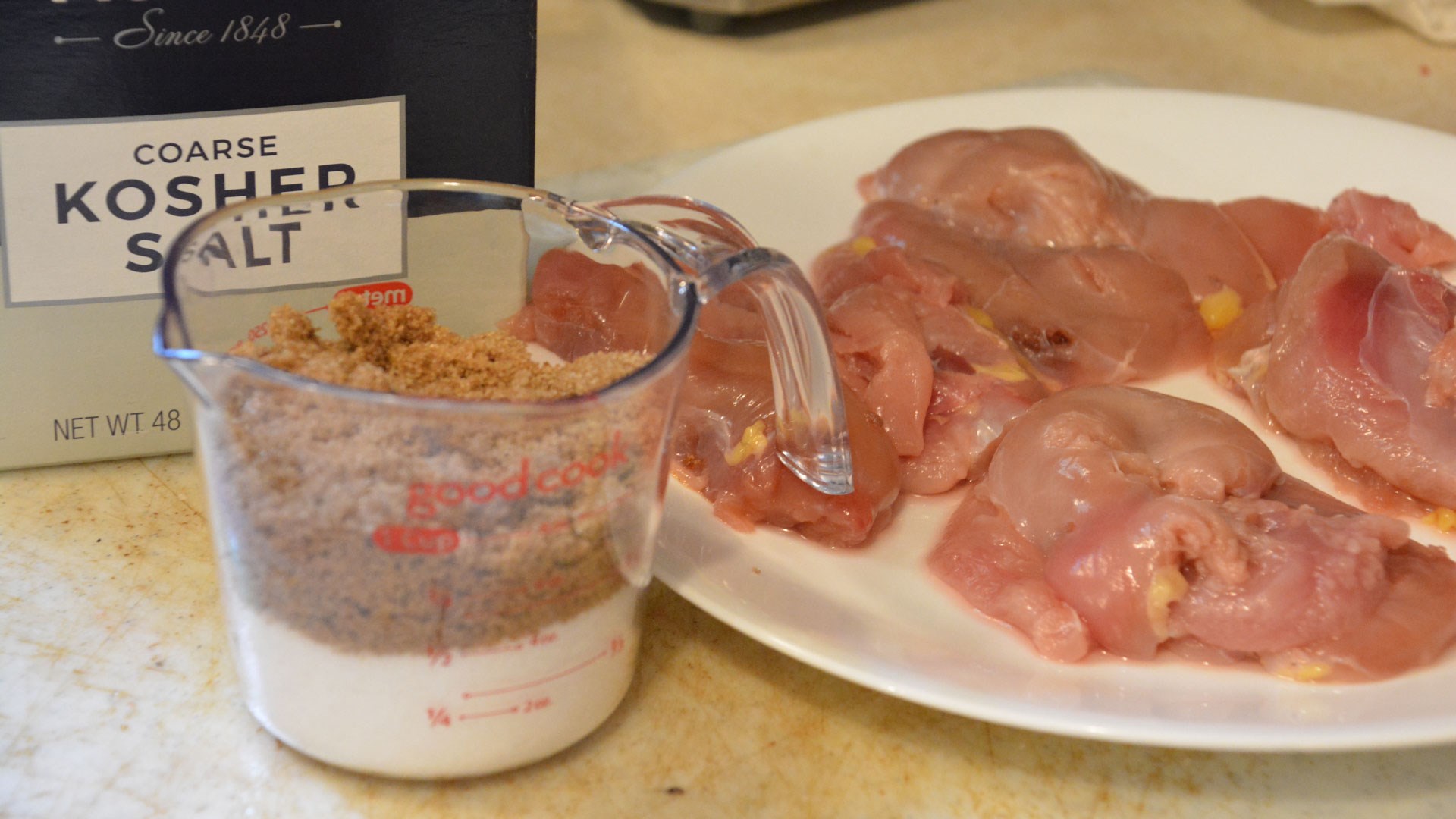 Pick out any shot and feathers, wash until the meat is clean. This should give you pure boneless meat, in good-size pieces for cooking. You will want them bigger than a nugget, smaller than a bagel.
The best use for the rest of the bird that I have found is to wash and clean. Then simmer in salt water until the meat can be picked off the bones. Use the picked meat to make soup or pot pies. With these chukars we made chicken (chukar) noodle soup, which was outstanding.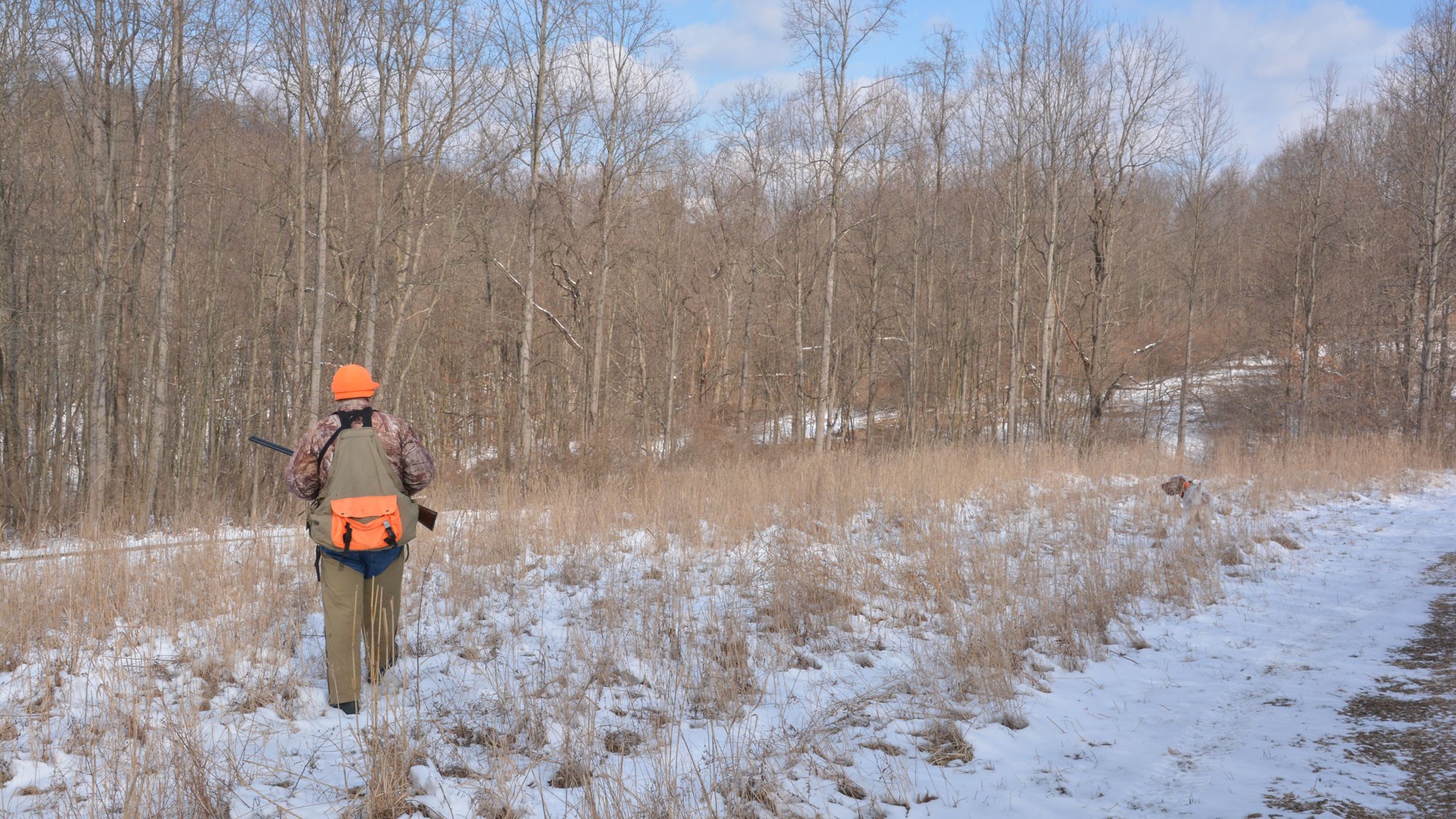 Game birds tend to be a bit tougher and drier than chicken. Some sources recommend brining the meat in salt water to help with that. I also add brown sugar to the brine to give it flavor. However, that said, even if you rinse the meat well after brining it becomes salty. A bit too salty for my taste, so I have started to forego this step.
It's your choice—it does make the meat more succulent, but it's just too salty for me. My wife, on the other hand, likes it just fine. So my advice is to try it and make up your own mind.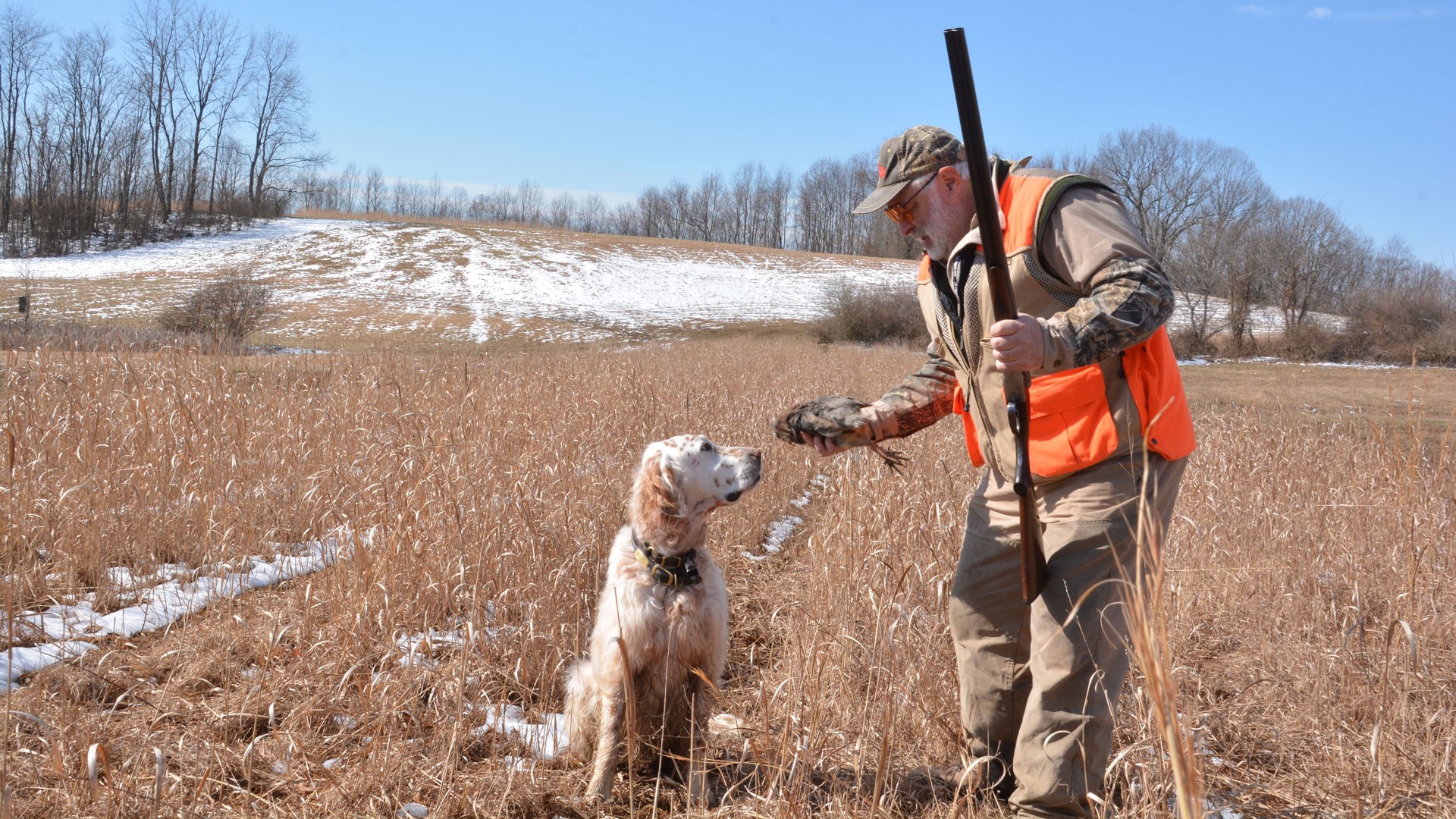 Wash and dry the meat. Let it warm to room temperature. I used to make my own coating with flour, spices, salt and a bit of corn meal. Then I hunted with Kenny Jarrett in South Carolina. Kenny is the inventor of the Beanfield rifle and is the godfather of long-range deer hunting. His son Jay invited me to his house for dinner one night, where we had chicken-fried venison. He used a commercial coating called House of Autry Chicken Fry and he gave me a bag to bring home with me. I have pretty much used it since. We have experimented with other commercial coatings, but so far this is my favorite. It's available at house-autry.com. If you don't want to go that route, try the below:
Breading Ingredients:
2 cups of all-purpose flour
½ cup of corn meal
1 tablespoon of cornstarch
1/4 cup of paprika
2 tablespoons of salt
2 tablespoons of pepper
1 tablespoon of dried ground mustard
1 tablespoon of dried thyme
1 tablespoon of celery salt
1 teaspoon of ground ginger
1/2 teaspoon of dried oregano
Ingredients
Breast meat, ½ to ¾ pound per person in "frying-size cuts."
Coating, commercial or homemade.
Three eggs
Half and Half
Oil enough to fill your pan to a depth to cover all the meat.
Any frying oil will work, I use vegetable oil.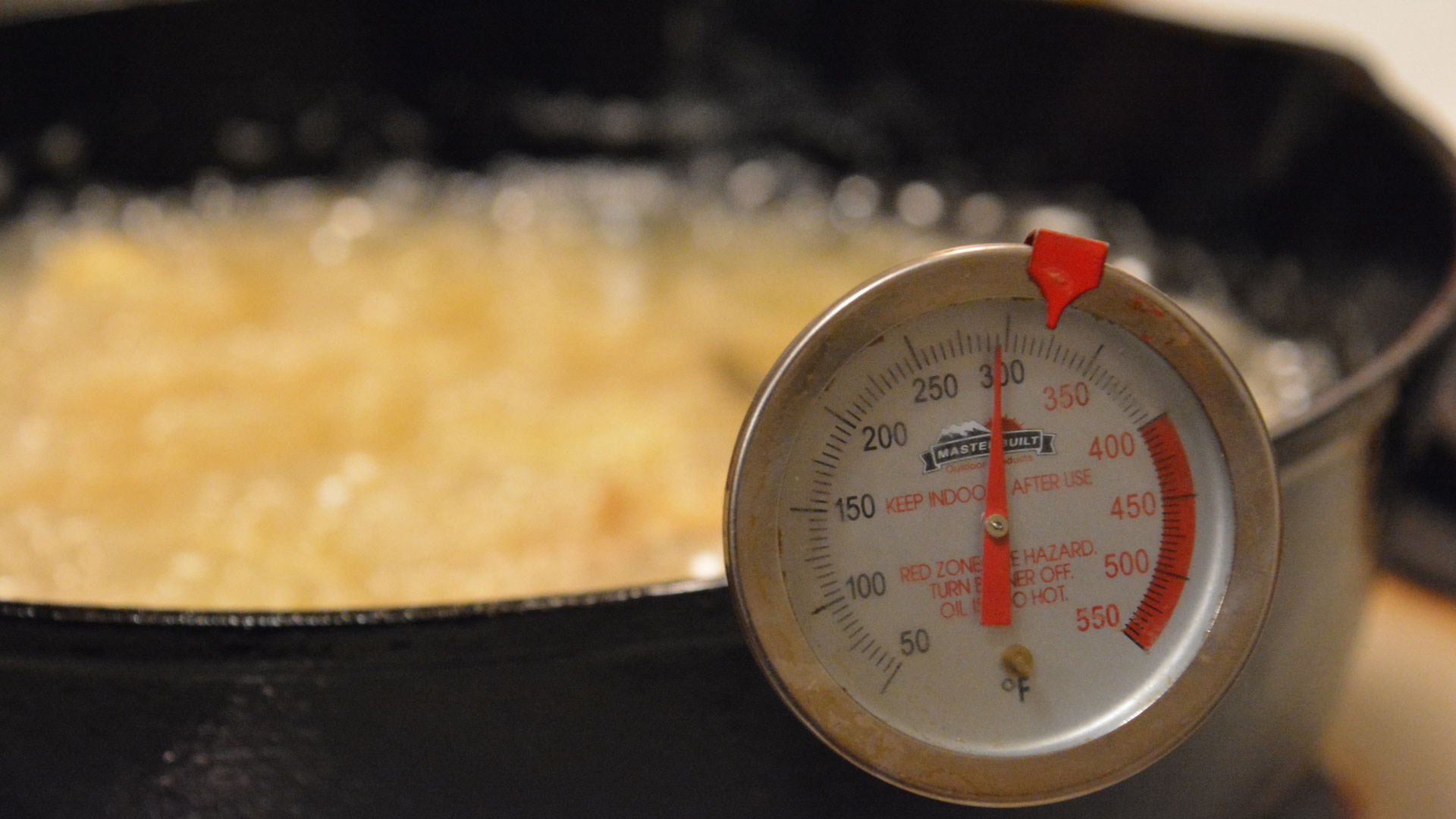 Directions
Mix the breading ingredients well.
Put some of the coating in a large plastic bag—I use a one-gallon Ziploc. Dry the meat with a paper towel and put it in the bag. Shake until the meat is coated. Repeat until all the meat is coated.
Make up an egg wash using three eggs and a little milk or half and half. Beat until it's uniform. Put the remaining coating in a bowl near the egg wash.
I cook with a deep cast-iron skillet. Fill it with the oil of your choice, (I use vegetable oil) deep enough to submerge the large pieces. Heat the oil to 350 degrees. Use a thermometer.
Dip the meat in the egg wash and let drip off. Then dredge it through the coating until it's completely coated. Do this to several pieces so they can be added to the oil all at once. This ensures the cooking time is the same.
Now carefully add the meat to the hot oil. It's best to add enough to fill the cooking area rapidly. This will cool the oil. As it heats back up, reduce the heat source so that it holds steady at 300 degrees.
After five minutes, turn the pieces. Turn every few minutes until done. Watch carefully for the coating to take on a golden-brown color. When it's a uniform golden brown remove the meat, letting the oil drip off.
You can drain it into a bowl lined with paper towels, but for a better result put the meat on a mesh drainer rack to let the oil drip off. Turn after a minute or so. If I am doing more than one batch, I'll put the meat on this drainer in the oven on low heat to keep the meat warm while the rest cooks.
Serve with mashed potatoes, coleslaw and cornbread. I promise it will be the best game bird you have ever tasted!