by
posted on April 4, 2023
Support NRA American Hunter
DONATE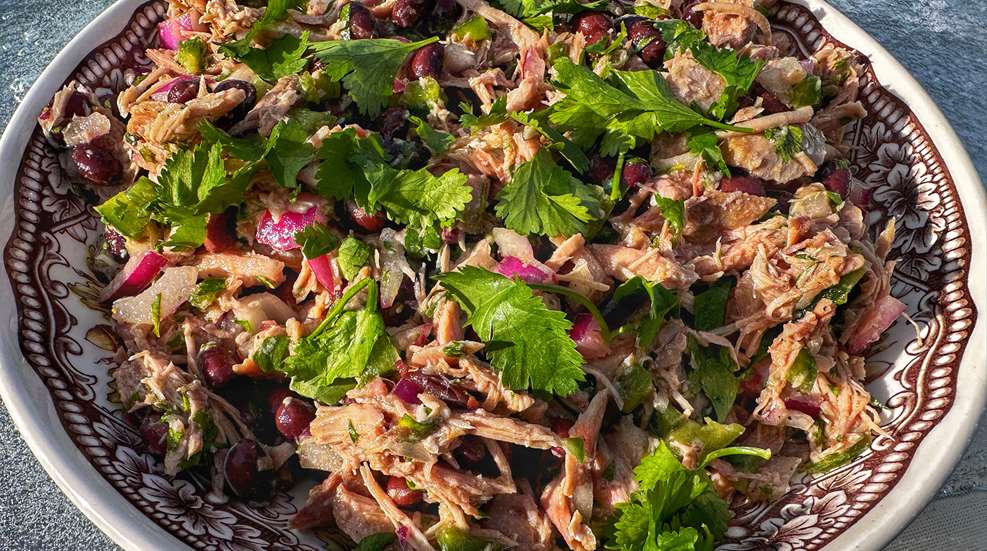 Salad is described as a mixture of ingredients with dressing. A Caesar salad would be an obvious option, made with lettuce. There are pasta salads and even meat salads. A chicken salad may conjure images of cubed meat, walnuts, cranberries, onion and some dressing with mayonnaise.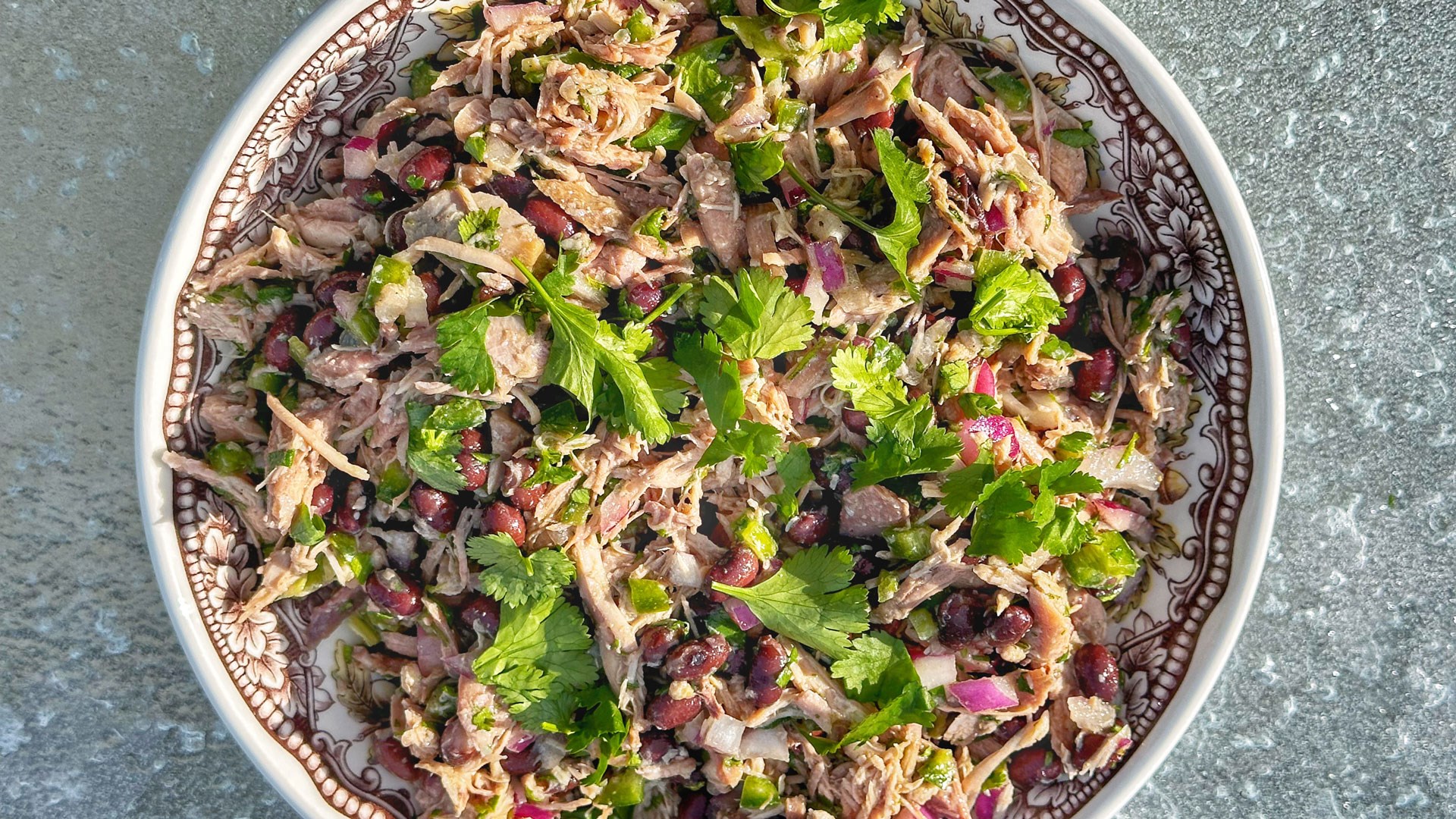 A recent trip to Mexico generated some fresh ideas about salad and dressings. We were hunting ocellated turkey with the new Mossberg 940 Pro Turkey Shotgun, and our successes led to several outstanding meals. The tropical jungle of the Yucatán Peninsula offers a new take on everyday ingredients where peppers, limes, and vinegar create new taste sensations. The lean turkey meat was cooked in several ways and was always tender and flavorful.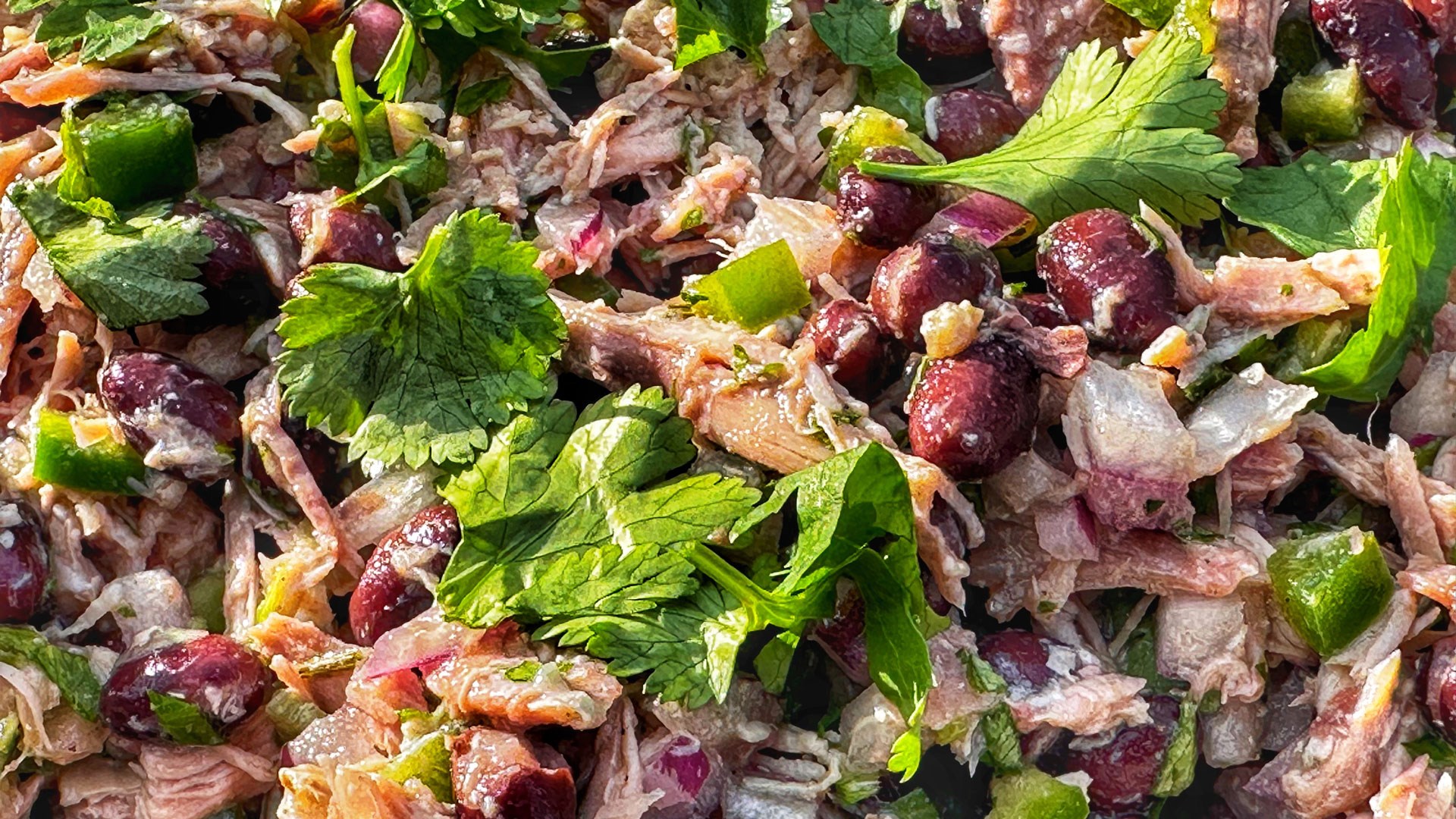 Below is a turkey salad recipe with cooked and shredded turkey thigh meat. Forget about the creamy dressings—use citrus to compliment the natural flavors and increase tenderness. You can also use the legs, but must remove the tiny bones.
Ingredients
2 wild turkey thighs
1 quart chicken stock
1 medium yellow onion, quartered
Salad fixings
1 medium red onion, diced
2 jalapeno peppers, diced
1 bunch of cilantro, chopped
1 can of black beans, drained and rinsed
1 can of kernel corn, drained (optional)
Dressing
2 limes, juiced
1 teaspoon of cumin
3 tablespoon of apple cider vinegar
3 tablespoons of olive oil
1 teaspoon of salt
Pepper to taste
Directions
Quarter the yellow onion and place it in a slow cooker with the chicken stock. Add the turkey thighs and cook on high for four hours. Remove the thighs, let cool and remove the bones. Shred the meat by pulling it apart with forks.
Place the shredded turkey in a large mixing bowl. Add the red onion, jalapenos, cilantro, black beans and corn.
Combine the dressing ingredients in a small bowl and whisk until smooth.
Pour the dressing over the turkey and salad fixings, and toss to blend. Serve as a salad, sandwich meat, or on crackers or baguette.