by
posted on March 7, 2023
Support NRA American Hunter
DONATE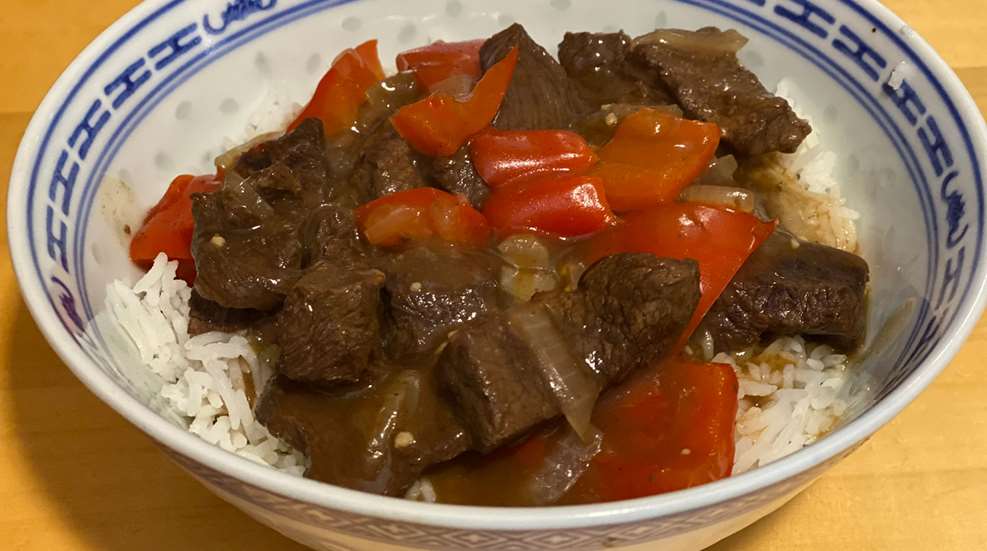 Beijing sauce is a tasty complement for meat and vegetable dishes. It is traditionally made from fermented products to create sweet, sour and savory flavors, meaning it works great with any venison that finishes as tender bites.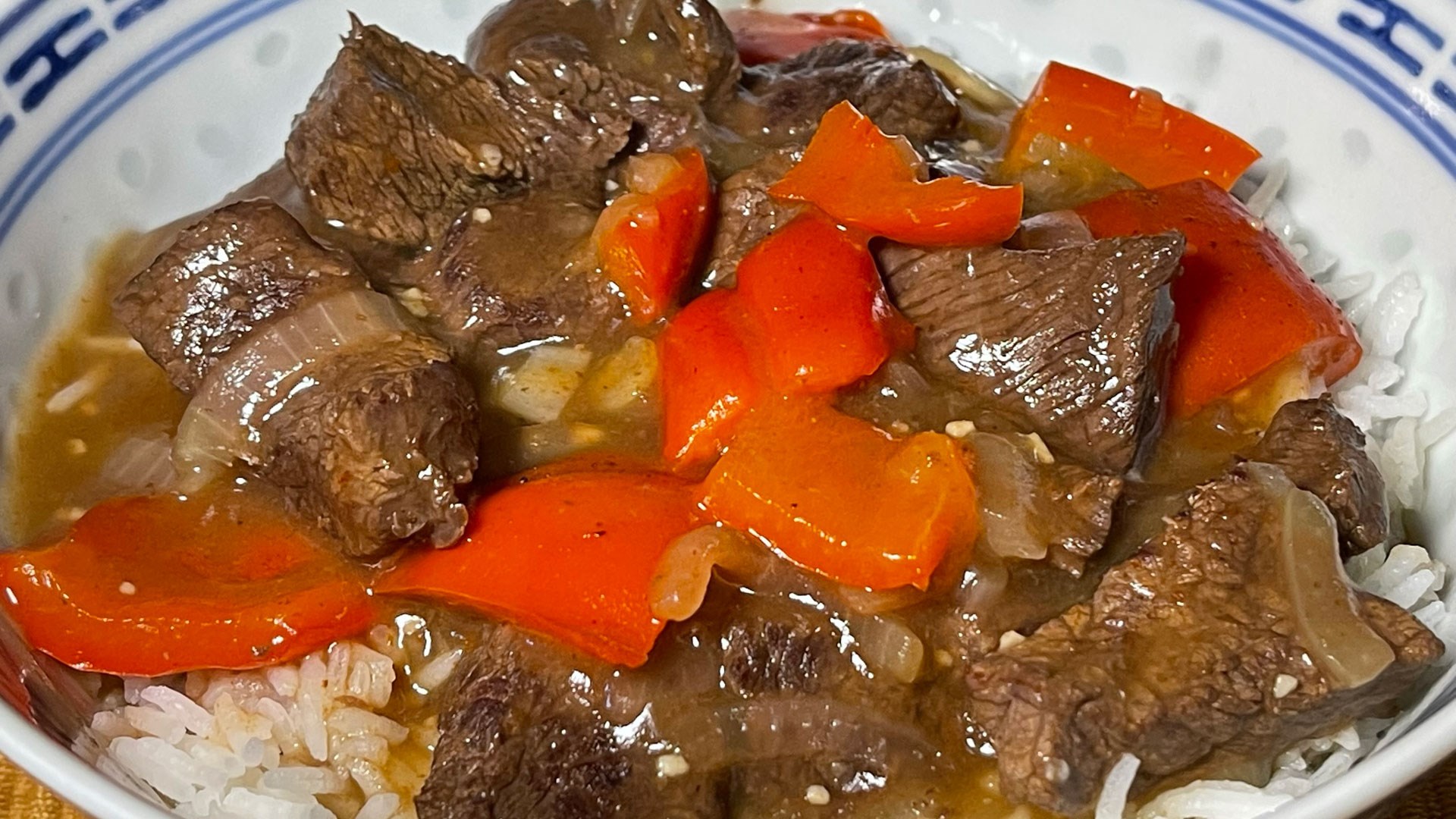 You can make this meal in a wok, but an Instant Pot is fast and straightforward. Below is an excellent recipe for hunting camp that takes two minutes to prepare, and has a fast-cooking sequence. Cooking with pressure ensures tender meat every time.
Ingredients
1 ½ pounds of top or bottom round, sliced into thin fingers
½ teaspoon of salt
2 tablespoons of soy sauce
2 tablespoons of apple-cider vinegar
1/4 teaspoon of red chili flakes
2 tablespoons of brown sugar
2 tablespoons of tomato paste
2 tablespoons of hoisin sauce
2 tablespoons of oyster sauce
1 tablespoon of chili garlic sauce
2 cloves of garlic, minced
½ cup of water
1 medium onion, sliced thin
1 red-pepper, sliced into ½-inch pieces
2 tablespoon of cornstarch
2 tablespoons of water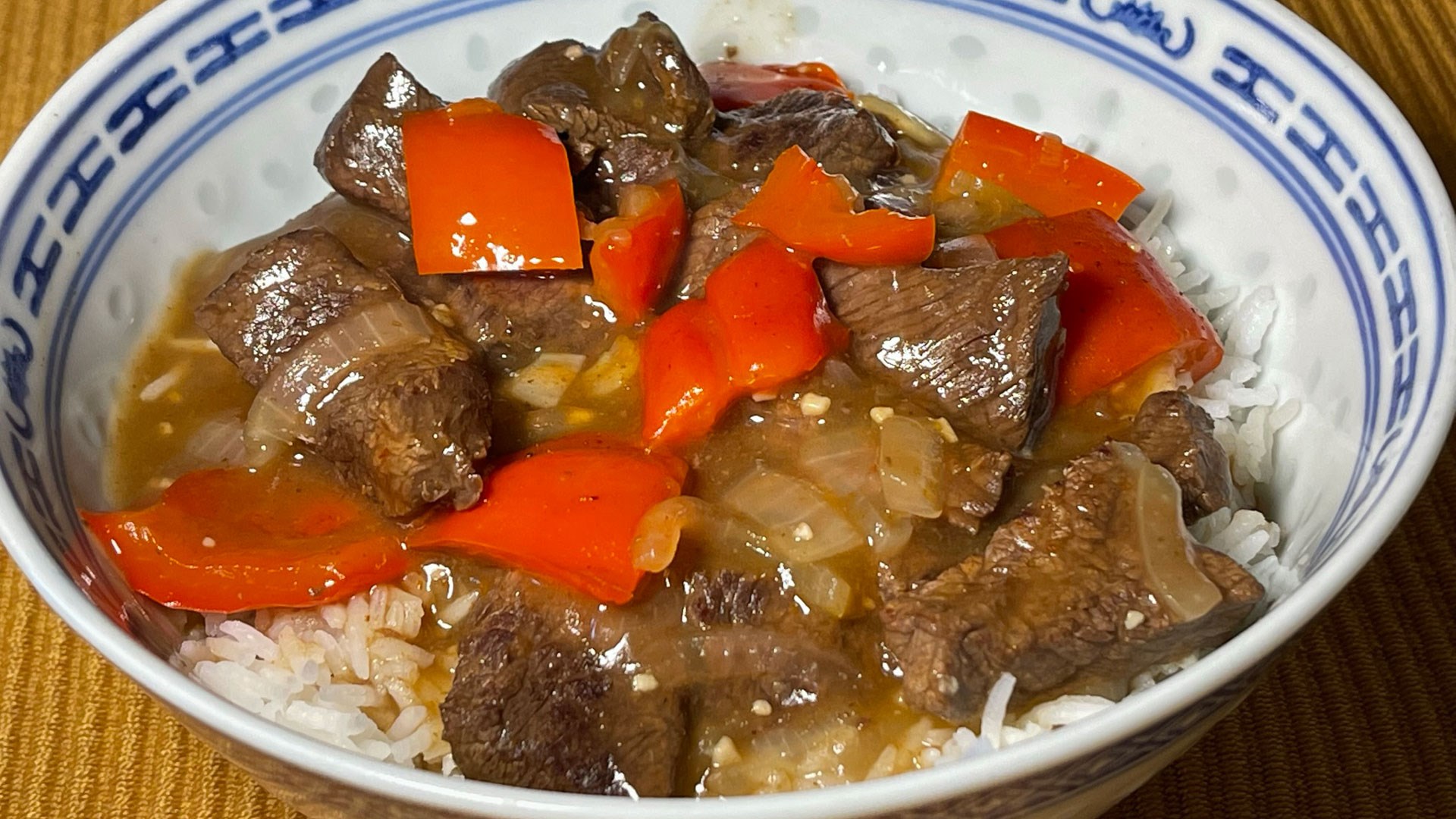 Directions
Slice the venison against the grain ¼-inch thick and two inches long, and season with salt.
In a medium bowl, whisk the soy sauce, apple-cider vinegar, chili flakes, brown sugar, tomato paste, hoisin, oyster sauce, chili garlic sauce and garlic. Add the meat strips and stir to cover in sauce. Let it marinate at room temperature for 30 minutes.
Layer the ingredients in an Instant Pot by adding the water first, spread evenly, then the meat and sauce, followed by the red peppers spread across the top. Put the lid on the Instant Pot, seal the valve, and set the pressure cooker to one minute on low pressure. It will take a few minutes to heat up before pressure cooking. When the one minute is up, let the pot stay warm for 10 to 15 minutes before moving the valve to venting steam and removing the lid.
Combine the cornstarch and water, and stir into the contents of the pot. Turn the pot to sauté and allow the contents to heat to a slow boil until the sauce thickens.
Turn off the pot and serve over rice or chow-mein noodles. Garnish with sesame seeds and chopped green onion, if desired.