by
posted on March 23, 2023
Support NRA American Hunter
DONATE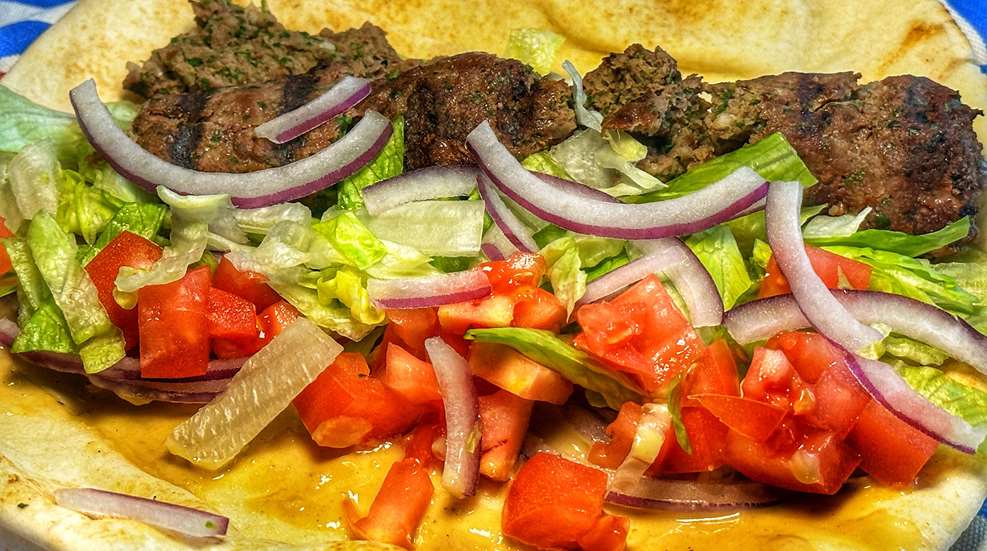 Kofta is a Persian term for ground or pounded food that is cooked on a skewer, or kebab. Traditional kofta kebab is made with lamb, beef, or a mixture. There are different types of kebabs, but ground meat formed onto a skewer is kofta, not shish kebab, which is pieces of marinated meat.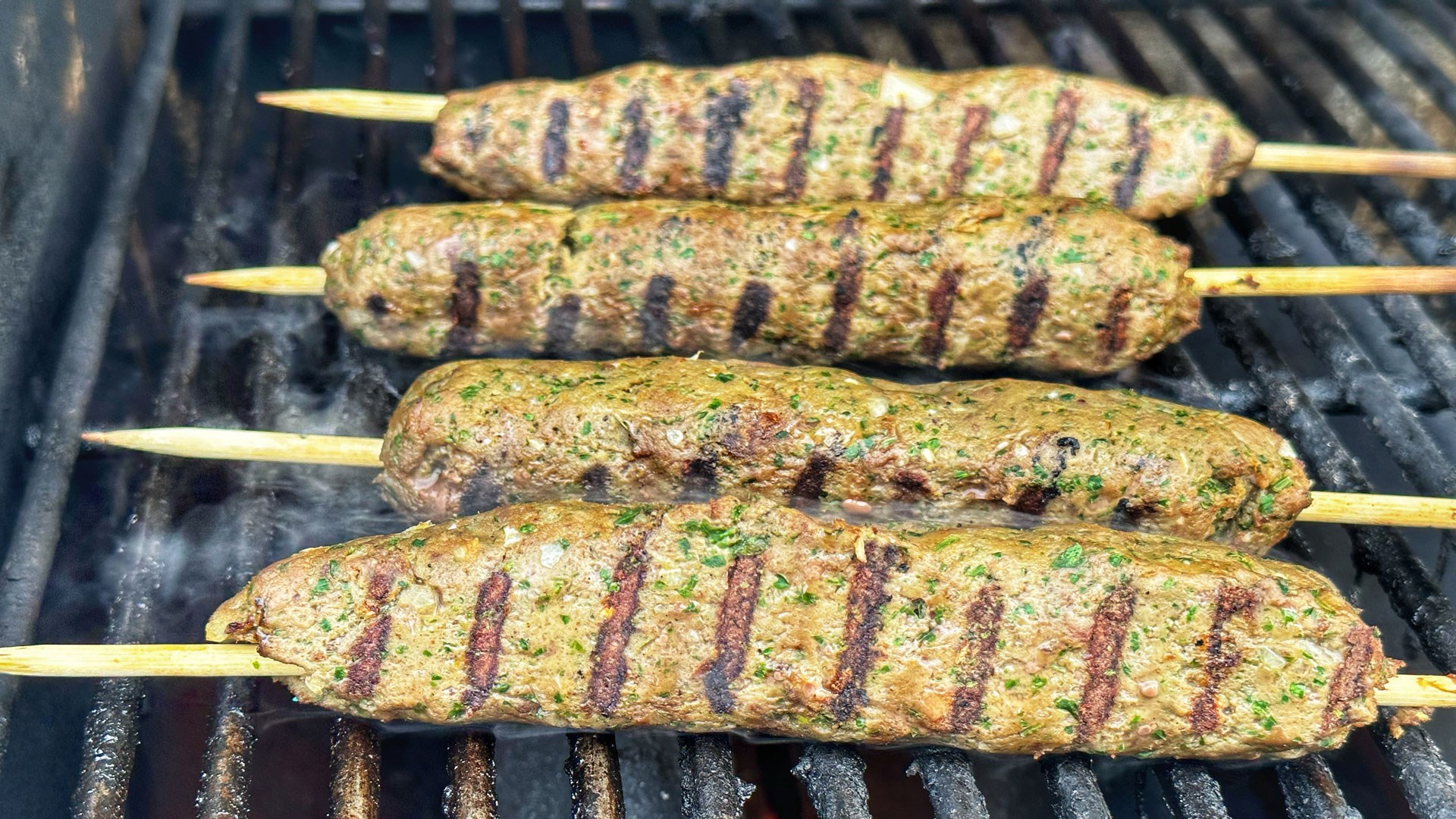 Antelope is a rich meat that makes an excellent replacement for lamb. The palate-pleasing Middle Eastern spices make kofta ideal for a pita with fresh lettuce and tomato, or it can be a snack or addition to a salad. Any venison will work with this recipe and is a fantastic way to utilize ground meat.
Making kofta from wild game is all about temperature control and grilling time. The ground meat cooks quickly on moistened skewers and needs to be monitored closely. If you overcook the skewers, the meat will be dry. A trick for preparing ground game is adding some milk, which helps bind and adds moisture. You can use some pork as part of your mixture to add fat. Try the milk or pork if you make kofta and it seems dry.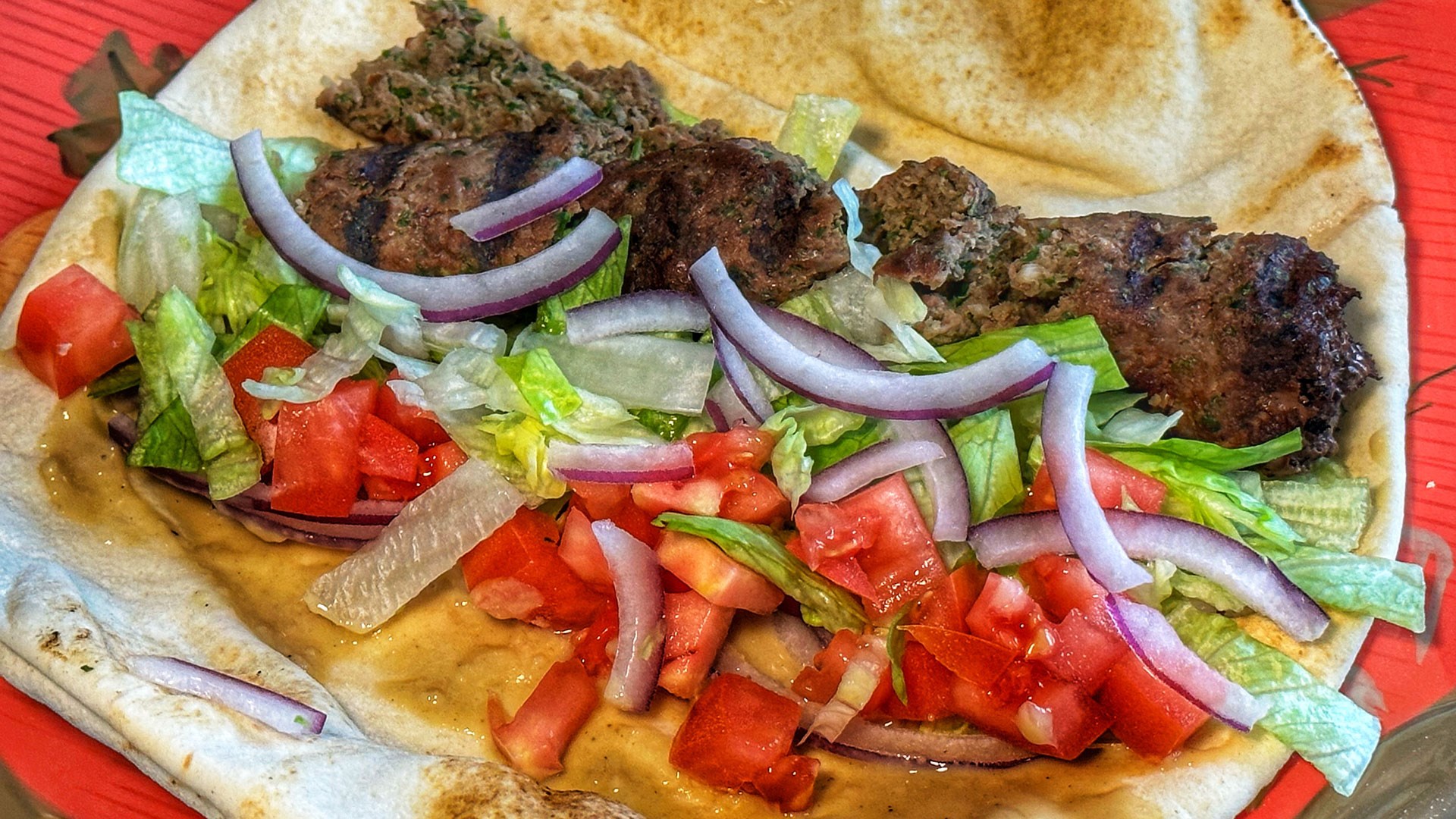 Ingredients
1 ½ pounds of ground antelope or venison
1 medium yellow onion, quartered
3 garlic cloves
1 whole bunch of fresh parsley, stems removed (2 cups packed)
1 slice of bread, toasted and soaked in water until tender
Salt and pepper
2 teaspoons of ground allspice
1 teaspoon of paprika
½ teaspoon of cayenne pepper
½ teaspoon of ground green cardamom
½ teaspoon of ground sumac
½ teaspoon of ground nutmeg
Wooden skewers
For serving
Pita bread
Tahini Sauce
Tomato
Red onion
Lettuce
Parsley
Directions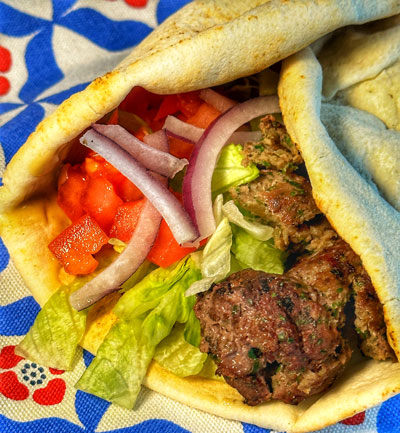 Soak ten wooden skewers in water for 30 minutes. Remove from water when you are ready to form kebabs.
Place the onion, garlic, and parsley in a food processor and pulse until the ingredients are finely chopped. Add the ground meat, bread with excess moisture squeezed out and spices. Process until the ingredients form a paste.
Remove the blade from the processor. Take about ½ cup of the meat mixture and form it on a wooden skewer, pressing and flattening it with your fingers. Make sure to form the kofta evenly on every skewer, about one inch thick. There should be enough meat to prepare about ten skewers.
Preheat the grill to 350°F and lightly oil the grates. Use the preheating time to prepare the pita, dice tomatoes, slice red onion, and shred lettuce for serving while the kofta is hot.
Place the kofta kebabs on the heated grill and cook for three minutes on one side. Turn over and grill for another three to four minutes to finish.
Serve the kofta kebabs right off the grill with pita bread, tahini, tomato, red onion, lettuce and parsley.