by
posted on December 21, 2021
Support NRA American Hunter
DONATE
NRA Publications has announced the winners of the 2022 Golden Bullseye Awards naming the top products voted on by the staff of four of NRA Publications' award-winning brands in up to seven different categories.
"We are pleased to announce the winners of the 20th Anniversary Golden Bullseye Awards," said Doug Hamlin, executive director of NRA Publications. "These awards, started 20 years ago, are individually selected by the veteran and respected editors of the NRA Publications Division and confirmed by our management team through rigorous a selection process," said Hamlin "When it comes to the NRA Golden Bullseye Awards bestowed by American Rifleman, American Hunter, Shooting Illustrated and NRAWomen.com, they epitomize what NRA members seek in their shooting and hunting equipment—outstanding performance, innovation and value," Hamlin continued. "These are the industry's best new products, representative of the top products introduced by the firearm industry for NRA members—in a time of COVID as well as when demand has surpassed record levels—and I extend my heartfelt congratulations to the winners."
To qualify for consideration for a Golden Bullseye Award, the product must have been:
• Recently introduced and available to consumers prior to the selection of the Golden Bullseye Awards;
• Used/tested by a staff member or regular contributor to the magazine and/or affiliated media;
• Reliable in the field, meeting or exceeding the evaluator's expectations;
• Innovative in design and function;
• Readily perceived as a value to the purchaser;
• Styled in a manner befitting the shooting and hunting industry and, perhaps more importantly, its enthusiasts.
Whereas the Golden Bullseye Award acknowledges the finest products available in the shooting sports, the Golden Bullseye Pioneer Award specifically honors outstanding personal achievement. The Pioneer Award spotlights the exemplary achievement and cumulative body of work of an individual, or members of a family, team or partnership, responsible for the development and introduction of shooting equipment that has made a profound, positive and enduring impact on the way Americans shoot and hunt.
The 2022 Golden Bullseye Awards will be presented in person at an invitation-only event during the 2022 NRA Annual Meetings & Exhibits in Houston, Texas, and will include recognition of Dennis Reese, CEO-owner of Springfield Armory. Reese was named the Golden Bullseye Awards Pioneer recipient in 2021, but has not been able to receive the honor in person in the wake of the cancellation of the NRA Annual Meetings and Exhibits.
The winners of American Hunter's 2022 Golden Bullseye Awards are:
Rifle of the Year: Savage Impulse

"The new Savage Impulse is more than just a good first attempt at an American-made straight-pull. It is a rifle that can take long-range precision shots with ease, yet is in its element stacking lead in rapid fashion. It would make an excellent addition to any serious hunter's arsenal. It will likely spend far more time in the field than in any gun safe."
—David Herman, Associate Editor, Digital
• Hardware: Savage Impulse Hog Hunter
• Savage Impulse: A Straight-Pull Rifle Designed for American Hunters
• Field Tested: Savage Impulse Straight-Pull Bolt-Action
• #SundayGunday: Savage Impulse Hog Hunter
MSRP: $1,379-$1,449; savagearms.com
---
Shotgun of the Year: Benelli SBE3 20-Gauge

"Over the years, the SBE line has become a status symbol in duck blinds across the country. The 20-gauge offers that panache but does so in an all-around smaller package, and one that retains the reasons the SBE gained favor among serious hunters in the first place; namely, it performs in icy weather, a grimy dove field or after it's been neglected for a year. … When hunting doves, quail and Western game birds like chukar and huns, I prefer the best and lightest semi-auto I can carry. To that end … Benelli has done it again."
—Jeff Johnston, American Hunter contributor
• Hardware: Benelli SBE3 20-Gauge
• #SundayGunday: Benelli Super Black Eagle 3 20-Gauge
• New for 2021: Benelli Super Black Eagle 3 in 20-Gauge
MSRP: $1,699-$1,799; benelliusa.com
---
Handgun of the Year: Colt Anaconda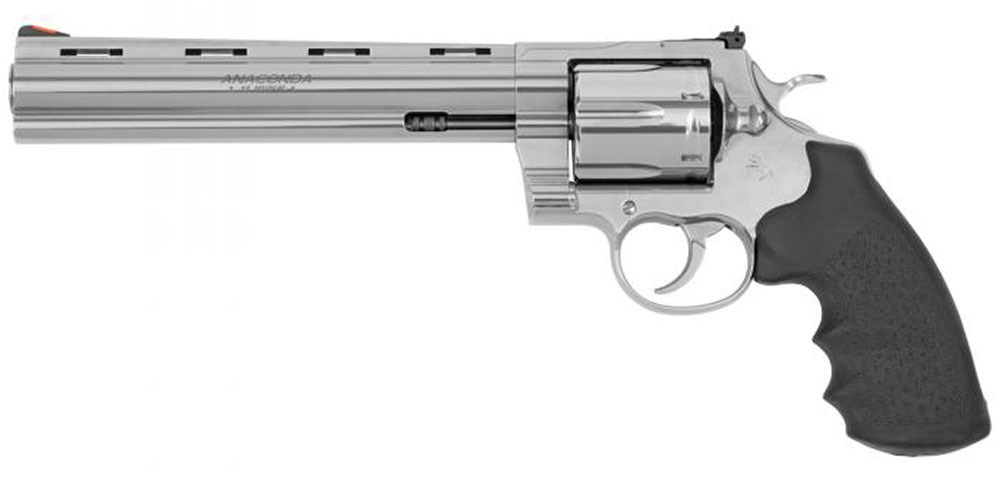 "A glimpse of a long-barreled big-bore revolver instantly makes me thing of hunting. In the case of Colt's new stainless steel Anaconda with an 8-inch barrel, visions of big-game animals immediately popped into my mind. Knowing the Anaconda is chambered in .44 Magnum, and seeing the overall size of the new revolver up close, made me focus on the largest of the animals I've hunted. This is clearly a handgun and caliber one could use worldwide on any land animal. Yes, the Anaconda does remind you of its smaller relative, the new Python, with its world-famous ventilated rib, full-length lug and highly polished stainless-steel finish. A little closer look reveals the fully adjustable rear sight, wide hammer spur, open-back rubber Hogue grips, replaceable front sight with orange insert, and a top strap already drilled and tapped to facilitate the mounting of optics."
—Dick Williams, American Hunter contributor
MSRP: $1,499; colt.com
---
Muzzleloader of the Year: CVA Paramount HTR .40-Caliber Muzzleloader

"With its hunting-style stock, adjustable comb and premium Bergara barrel, the .40-caliber Paramount HTR smokepole, when paired with PowerBelt's ELR bullet and Blackhorn 209 powder, is capable of producing centerfire velocities previously thought unattainable from a muzzleloader—2740 fps in .40-caliber—making it a true long-range muzzleloading hunting rifle."
—American Hunter Staff
• American Hunter's 2021 Holiday Gift Guide
MSRP: $1,225; cva.com
---
Ammunition Product of the Year: Winchester Ammunition 6.8 Western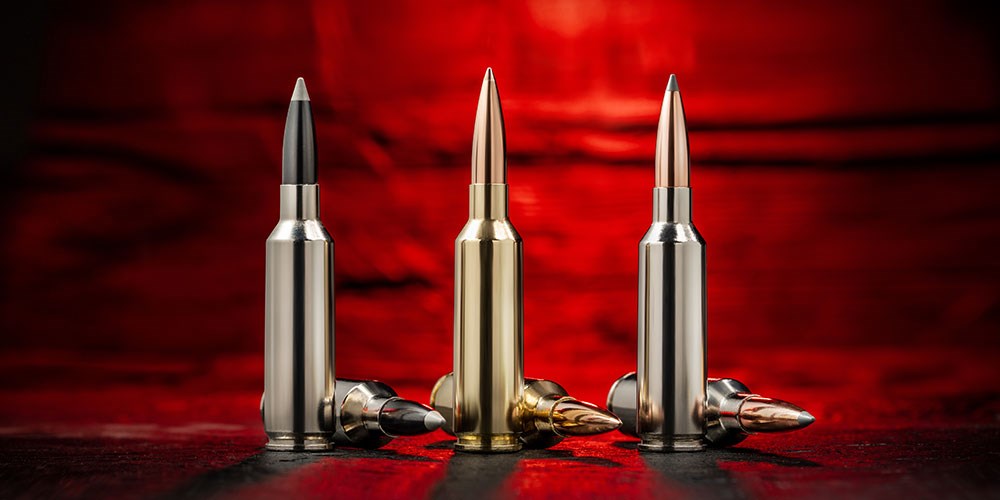 "What Winchester has done to create the 6.8 Western is shorten the .270 WSM case from 2.100 inches to 2.020 inches, so that the 165- and 175-grain .277-inch bullets can be properly seated within the confines of the short-action magazine. To pick up where the other .270s from Winchester leave off, the twist rate of the 6.8 Western has been tightened to 1:7.5 inches in order to stabilize those longer bullets. Since its release in 1925, one of the inherent issues with the .270 Winchester is the 1:10 twist rate, which has precluded the use of spitzer bullets heavier than 150 grains, while the 6.5mm cartridges can happily stabilize the 160-grain slugs, and 7mm cartridges can handle 175-grain bullets. The 6.8 Western offers the heavier, higher ballistic coefficient (BC) bullets that have been so popular among long-range shooters and hunters. In my opinion, the 6.8 Western brings the .277-inch bore diameter to life, in a cartridge with a muzzle velocity that won't burn up a throat prematurely. … My prediction is the 6.8 Western will earn a stellar reputation among hunters who like a light rifle capable of flat trajectory and good wind deflection values."
—Philip Massaro, Field Editor
• Hardware: 6.8 Western
• Behind the Bullet: 6.8 Western
• New Cartridge for 2021: 6.8 Western
MSRP: $42 per 20-rnd. box; winchester.com
---
Optic of the Year: ATN Thor 4 Thermal Riflescope
"In essence, the ThOR 4 is a 14.5-inch-long scope with a 50mm objective and a 25x digital zoom. Its imaging system contains more pixels (640x480) for greater resolution compared to its other models (320x240 models), especially as the magnification is cranked up. While its objective bell houses lenses to transmit data to the Gen 4 sensor/dual-core processor behind it, the "ocular lens" is actually a small OLED viewing screen. … Rather than merely allowing someone to see objects in total darkness, it superimposes a digital, adjustable reticle over the viewing screen. This allows shooters to zero the optic to any firearm and experience accuracy on par with any quality riflescope. And because all functions of the scope are digital, its possibilities are limited only by ATN's computer engineering and software development—and what most American shooters will accept.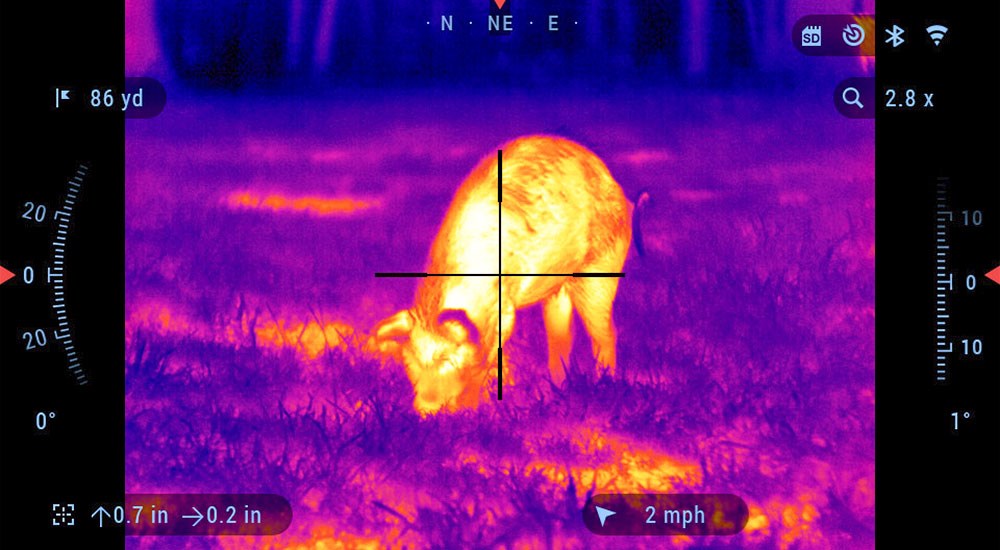 For example, because the optic contains a computer, it wasn't a leap to install an on-board ballistics program that compensates for your bullet's drop. With a few clicks of a button, the user can choose various reticle styles and set the MOA or MIL dot subtension values right there. Because the scope features Wi-Fi and Bluetooth, it can be connected to a capable laser rangefinder or your smartphone to remotely control the scope and stream live video. It's got an onboard compass and inclinometer, and it will even record video of the shot. Basically, the ThOR is a riflescope-shaped computer sitting atop your gun."
—Jeff Johnston, Field Editor
• Hardware: ATN ThOR 4 Thermal Riflescope
MSRP: $4,299; atncorp.com
---
Gear of the Year: FORLOH AllClima Softshell Jacket w/RECCO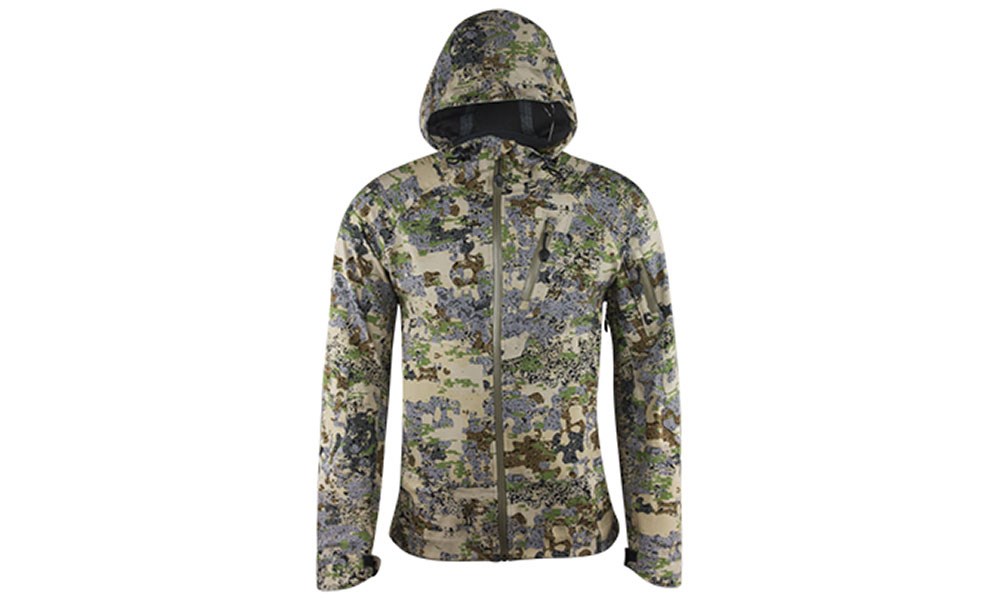 Not only does the mid-weight AllClima jacket sport a breathable shell, welded seams and a warm fleece lining, but FORLOH has packed it with cutting-edge tech. DWR Pulse-plasma technology individually coats every fiber with a superior water-repellent finish, and the incorporated passive RECCO location technology makes you searchable to professional rescue teams in an emergency.—American Hunter Staff
• Best American-Made Hunting Gear of 2021
MSRP: $399; forloh.com