by
posted on December 4, 2021
Support NRA American Hunter
DONATE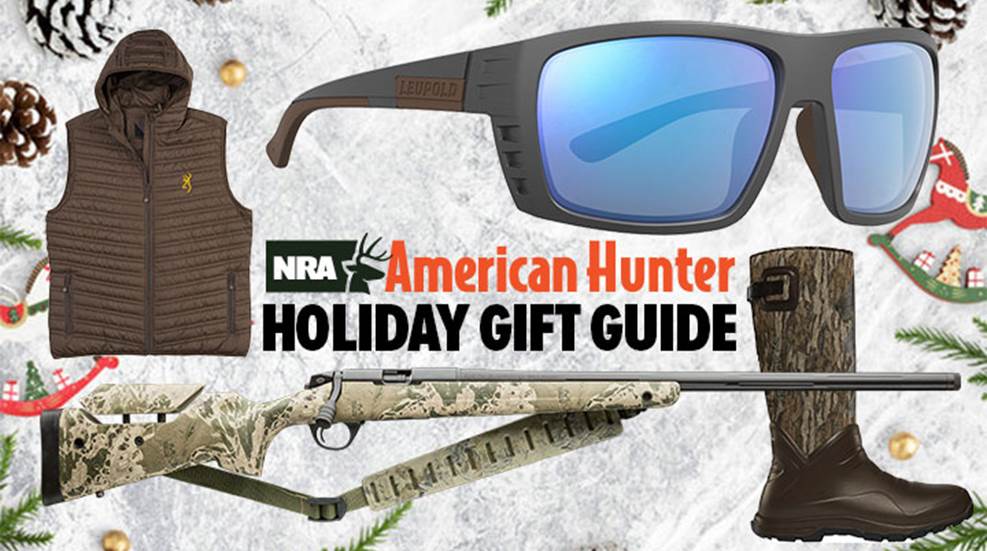 The days until Christmas are ticking down, and the frenzy of the holiday shopping season is upon us. No need to panic; the editors of American Hunter have assembled a handful of gift recommendations for every outdoorsman on your list. We've listed a variety of items to fit just about any budget. Happy shopping—and hunting—to all.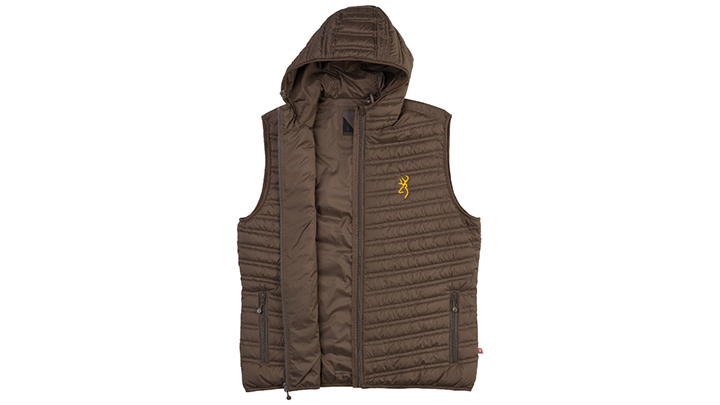 Browning Packable Puffer Hooded Vest
Made with a polyester ripstop shell with a water-repellent finish and loaded with PrimaLoft Silver insulation, this warm vest features an insulated hood with internal adjustments, elastic binding on the waist hem, zipper handwarmer pockets, a water-repellent front zipper with an internal storm flap and chin guard, and a built-in stuff sack. Available in solid brown and A-TACS Tree/Dirt Extreme camo. MSRP: $125.99; browning.com.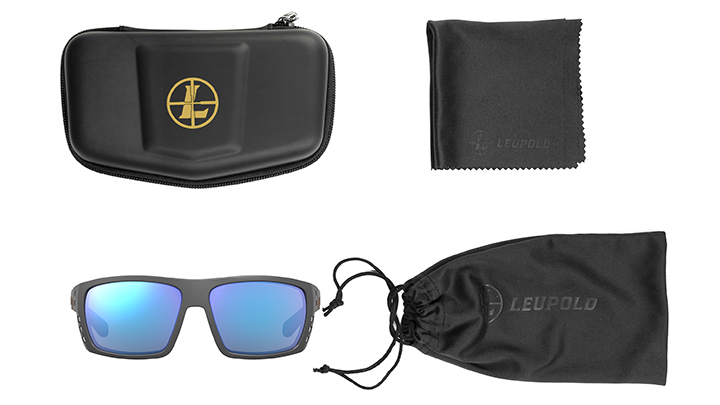 Leupold Performance Eyewear
Who doesn't appreciate a new pair of sunglasses? Leupold's Performance Eyewear are ballistically rated with wraparound protection, shatterproof lenses, In-Fused polarization and more than 30 different style and color combinations to choose from (Payload, Dark Gray shown). It's our opinion that these are the best sunglasses for hunting and shooting on the market. MSRP: $129.99-$189.99; leupold.com.


CVA Paramount HTR Long-Range Muzzleloader
With its hunting-style stock, adjustable comb and premium Bergara barrel, the .40- or .45-caliber Paramount HTR smokepole, when paired with PowerBelt's ELR bullet and Blackhorn 209 powder, is capable of producing centerfire velocities previously thought unattainable from a muzzleloader—2740 fps in the .40-caliber and 2560 fps in the .45-caliber—making it a true long-range muzzleloading hunting rifle. MSRP: $1,225; cva.com.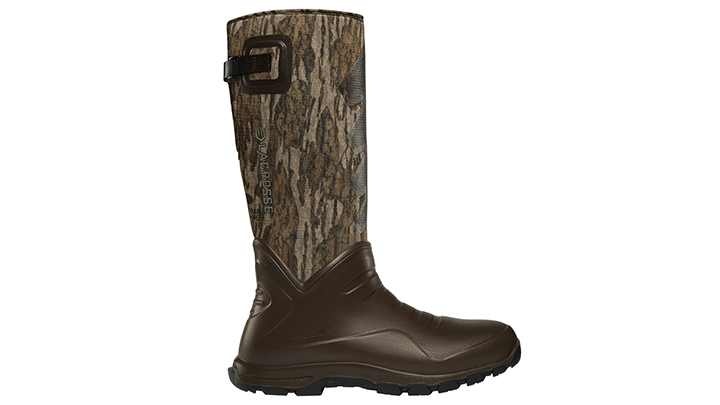 LaCrosse AeroHead Sport
Does the outdoorsman in your life need a lightweight-but-durable rubber hunting boot, with some serious insulating chops? Check out the AeroHead Sport boot from LaCrosse. Designed for mud and snow, these boots boast 7mm of Neoprene insulation, and stand 16-inches tall to keep out the wet stuff. Shanks are oversized polypropylene, with cinches up top, to make it easy to tuck pants in, but then keep things tight. At only 5-pounds per pair, with a temperature rating of -50-40-degrees Fahrenheit, these are some of the lightest in their class, and come in sizes 6-15. MSRP: $190-$200; lacrossefootwear.com.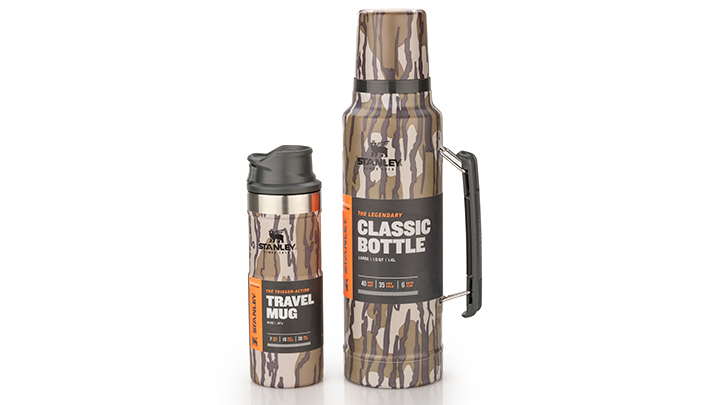 Stanley Sportsman's Collection
A perfect stocking stuffer, the long-time favorite in-field coffee cups—the Classic Legendary Bottle and the Classic Trigger-Action Travel Mug—are now available in Mossy Oak Bottomland, Mossy Oak Country DNA and Blaze Orange. MSRP: $25-$40; basspro.com.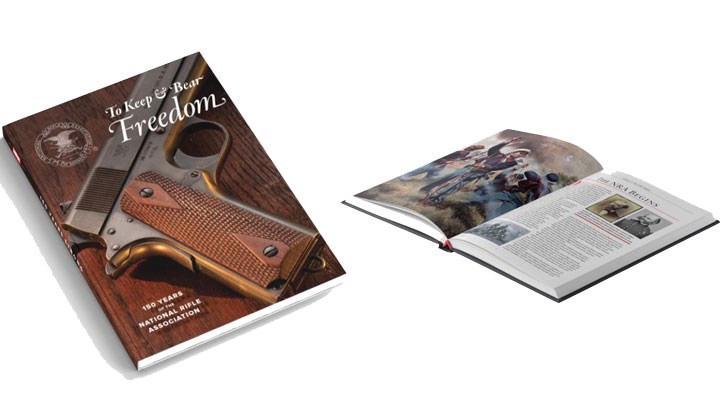 NRA 150th Anniversary Book
Since 1871, the organization has promoted marksmanship, the national defense and the knowledge, skills and attitude necessary to be a responsible gun owner. In celebration of that heritage, your NRA has produced a hardbound, collectible book, To Keep & Bear Freedom: 150 Years of the National Rifle Association, chronicling NRA's century-and-a-half of service to America.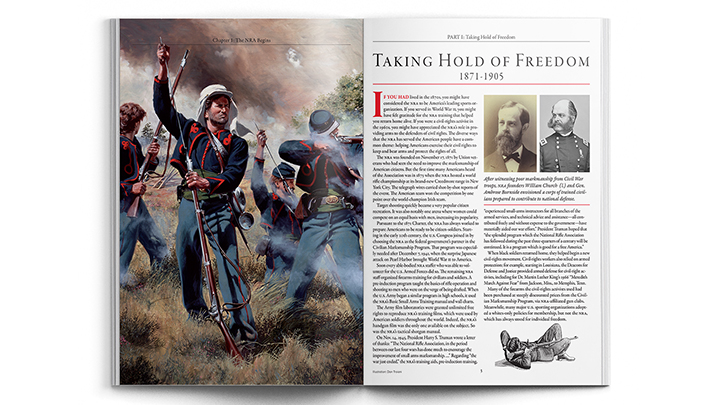 Across its 158 pages—divided into seven, themed, lavishly illustrated chapters—the book examines the turning points, personalities and anecdotes that defined your NRA's critical role in defending the freedom that makes our nation the greatest ever conceived. MSRP: $29.95; nrastore.com.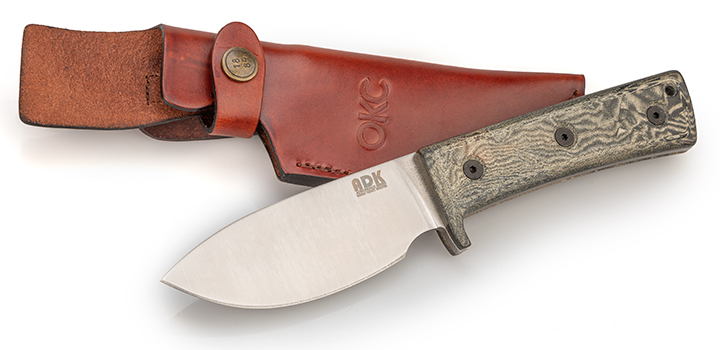 OKC ADK Keene Valley Hunter Knife
The broad, flat ground blade of the ADK Keene Valley Hunter has a superior cutting/slicing geometry perfectly designed for skinning large game, but also has a profile that is ideal for any cutting application. It has an overall length of 9.4 inches and sports a 3.7-inch, large-bellied 420HC stainless steel skinning blade with a durable micarta handle and leather sheath. MSRP: $132.95; ontarioknife.com.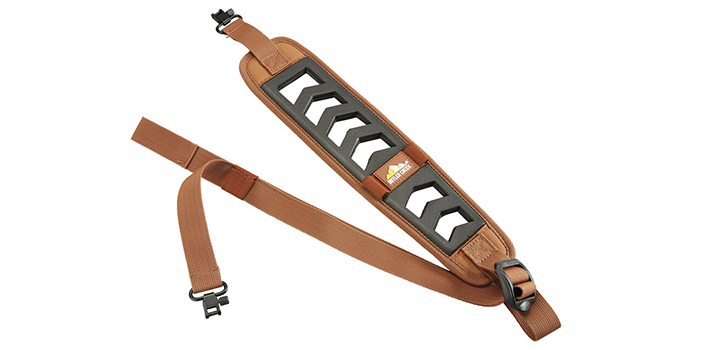 Butler Creek Featherlight Sling
Built from a lightweight foam, this shoulder-gripping sling provides adjustability, breathability, all-day comfort, two shell loops and a thumbhole for control. MSRP: $24.95-$39.95; butlercreek.com.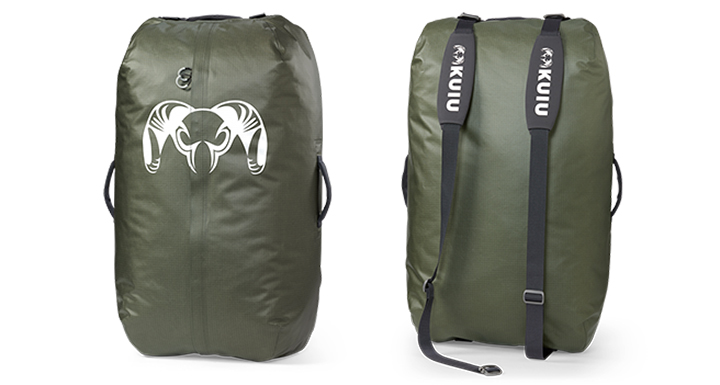 Kuiu Taku 5500
When you're packing for an out-of-state hunt, sometimes it's tricky to find a luggage bag with the necessary capacity for your gear, but also the necessary durability for your destination. The Taku 5500 makes this choice a non-issue. With 5500 cubic inches of storage (and a larger 9000-cubic-inch model is available), the Taku can store everything necessary for even the most gear-intensive winter hunt. A YKK Aquaguard #10 zipper, waterproof seams and double IPU-Coated 4200 Nylon Double Ripstock Fabric keep the elements at bay, while side handles and back-pack style straps keep things portable. The bag comes in Olive, Gunmetal and Blaze Orange. MSRP: $179.00; kuiu.com.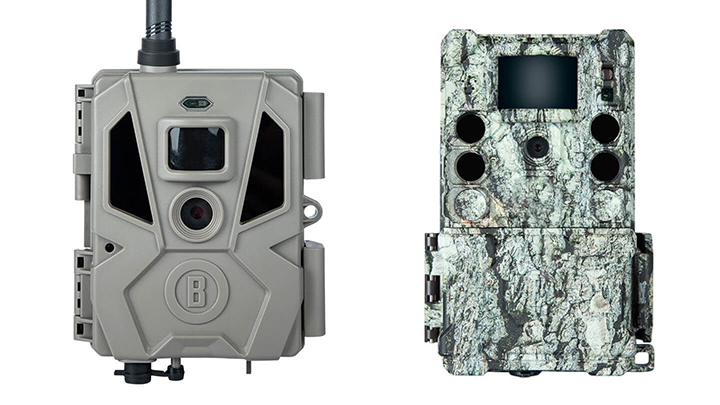 Bushnell CelluCORE 20 & CORE S-4K Trail Cameras
The CelluCORE 20 Low Glow Cellular Camera will send hi-res images and video directly to your cell phone at a fraction of the cost of other cameras. The non-cellular CORE S-4K No Glow camera boasts industry leading picture and video quality, plus optimized battery life (up to 12 months). Both cameras use AA batteries. MSRP: $109.99 CelluCORE; $149.99 CORE; bushnell.com.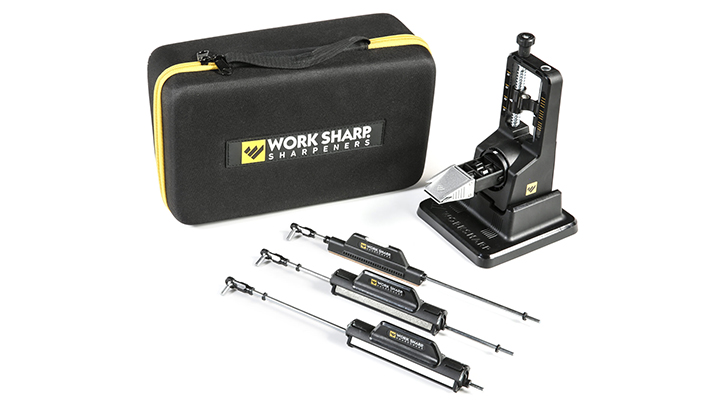 Work Sharp Precision Adjust Knife Sharpener Elite
This angle-adjustable sharpening system comes with everything you need to put a razor edge on all your hunting and fishing knives, despite the angle, blade shape or serrations. The kit includes three Tri-Brasive rods ranging from coarse diamond, fine ceramic and leather strop. The removable V Block clamp secures the knife you're sharpening safely and consistently, and sharpening angles can easily be adjusted from 15 to 30 degrees in 1-degree increments. The included carrying case keeps the abrasives and sharpener organized and ready for use. MSRP: $119.95; worksharptools.com.

Hawke Vantage Red Dot 1x30
This compact reflex sight has a 3 MOA red dot, 11 brightness settings, durable aluminum housing, two-year warranty and an incredible price tag. On top of that, its integrated mount makes it ready to go right out of the box. MSRP: $119; hawkeoptics.com.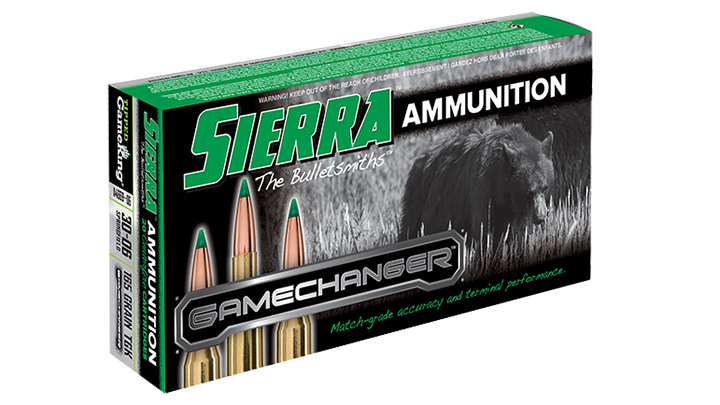 Sierra GameChanger Ammunition
If your hunter is looking to step up his game in the field, check out Sierra GameChanger ammunition. Sporting a Sierra Tipped GameKing bullet at the end of every cartridge, these rounds utilized a boat-tail profile and a polymer tip seated in a hollow point for fast expansion on impact. Not skimping on penetration, however, its lead core is encased in a thick copper jacket to go deep and control expansion at any range. The ammunition comes in .223 Remington, .243 Winchester, 6mm Creedmoor, .300 AAC Blackout, 6.5 Creedmoor (130 & 140 grain), .270 Winchester, 7mm Remington Magnum, .308 Winchester, .30-06 Springfield, and .300 Winchester Magnum. MSRP: $69.99-$79.99; sierrabullets.com.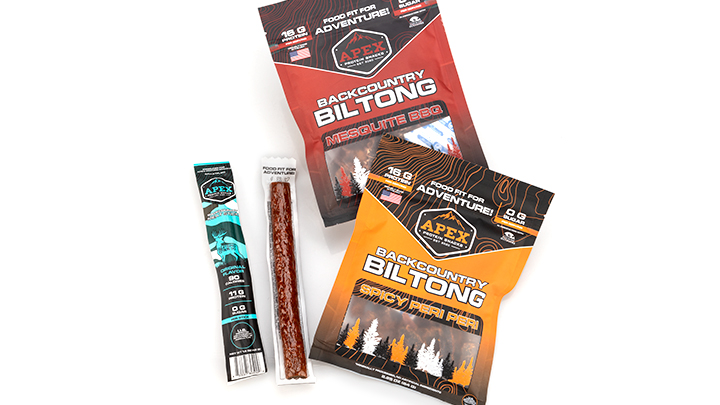 Apex Protein Snacks
Another great option for a stocking suffer, the minimally processed BackCountry Meat sticks and Biltong (jerky) are made right here in the USA from the animals we love to hunt. MSRP: $7.99-$24.99; apexproteinsnacks.com.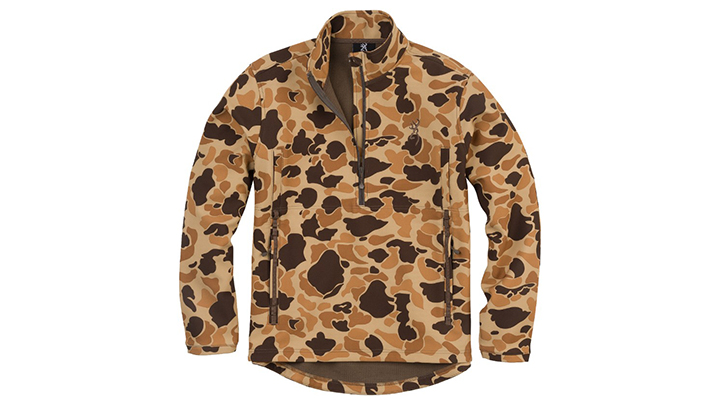 Browning Wicked Wing ¼ Zip Smoothbore Jacket
Looking to get into late-season ducks? In addition to the AeroHead Sports, you may want to grab a Wicked Wing ¼ Zip Smoothbore Jacket. Perfect for layering, this light jacket comes in either Vintage Tan camo or Mossy Oak Bottomlands camo. Double-weave spandex face fabric with a microcheck backer keeps the wearer comfortable, while an upper-chest handwarmer pocket keeps fingers toasty. A lower kangaroo pocket, meanwhile, secures gear. Sizes range from small-XXXL. MSRP: $94.99; browning.com.