by
posted on June 24, 2022
Support NRA American Hunter
DONATE
Welcome to our annual Golden Bullseyes, an award program that honors pinnacles of design, innovation, performance and value produced for American hunters.
Golden Bullseye winners are selected by a panel of experts representing more than a century of collective experience in shooting, hunting and outdoor trade. To qualify for consideration, a product must have been:
• Recently introduced and available to consumers prior to nomination;
• Used/tested by AH staff or our contributors;
• Reliable in the field and thus meeting the consumer's expectations;
• Innovative in design and function;
• Readily perceived as a value to the consumer;
• Styled in a manner befitting the trade and its enthusiasts.
2022 Optic of the Year: ATN ThOR 4 Thermal Riflescope
Seems every year thermal vision makes leaps and bounds not only in technological improvements but in cost-effective manufacturing and in turn, more reasonable consumer prices. Enter ATN Corp., a California-based company that's been around since 1995. It sits at the cutting edge of consumer-based thermal technology, and its ThOR 4 Series 640x480 2.5-25x50mm is the best such riflescope it offers.
Basically, the ThOR 4 is a 14.5-inch-long riflescope-shaped thermal-imaging computer with a  50mm objective and a 25X zoom that mounts atop your rifle. The possibilities of its use are limited only by ATN's computer engineering and software development—and by what an American hunter will accept.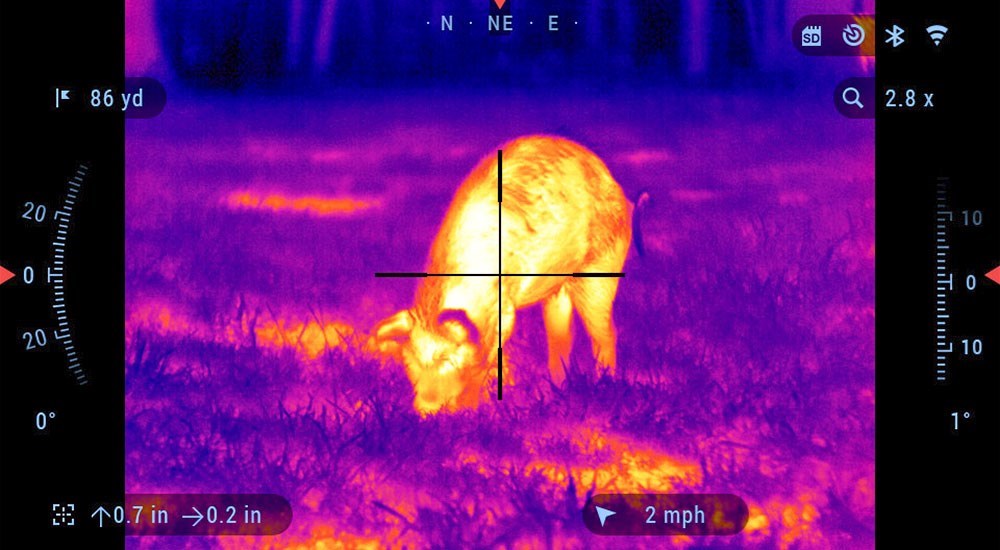 Since the ThOR 4 features Wi-Fi and Bluetooth, it can connect to a capable laser rangefinder or a smartphone to remotely control the scope and its many functions. It holds an onboard compass and inclinometer, and it will even record video of the shot and stream that video live.
If you're a night hog hunter or predator hunter who's tired of his quarry slipping past him in the dark, this is your ticket to satisfaction. MSRP: $4,299; atncorp.com.
To see the full list of American Hunter's 2022 Golden Bullseye Award winners, click here.