by
posted on March 9, 2023
Support NRA American Hunter
DONATE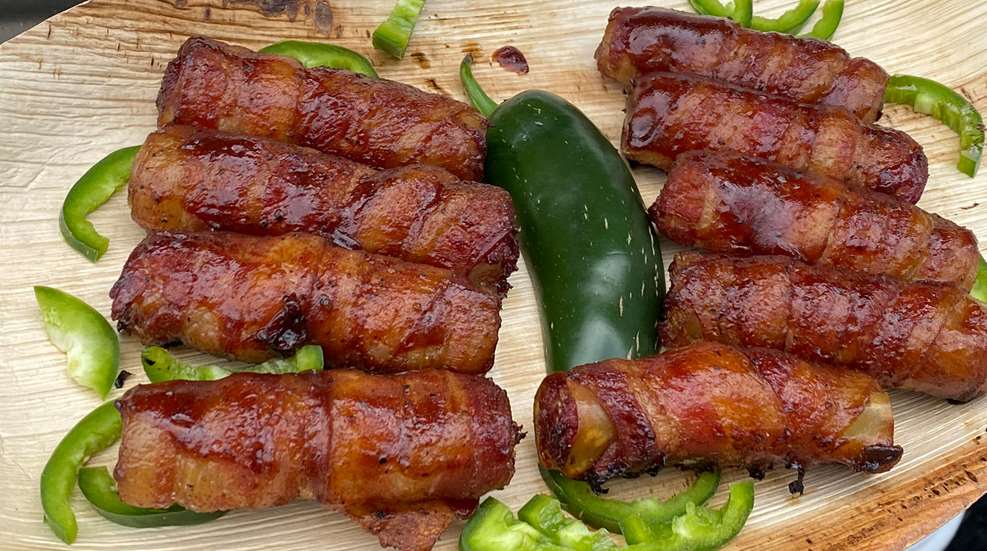 Bacon, pasta, cheese and ground venison all make good combinations. However, when bundled and smoked, they quickly become a new favorite.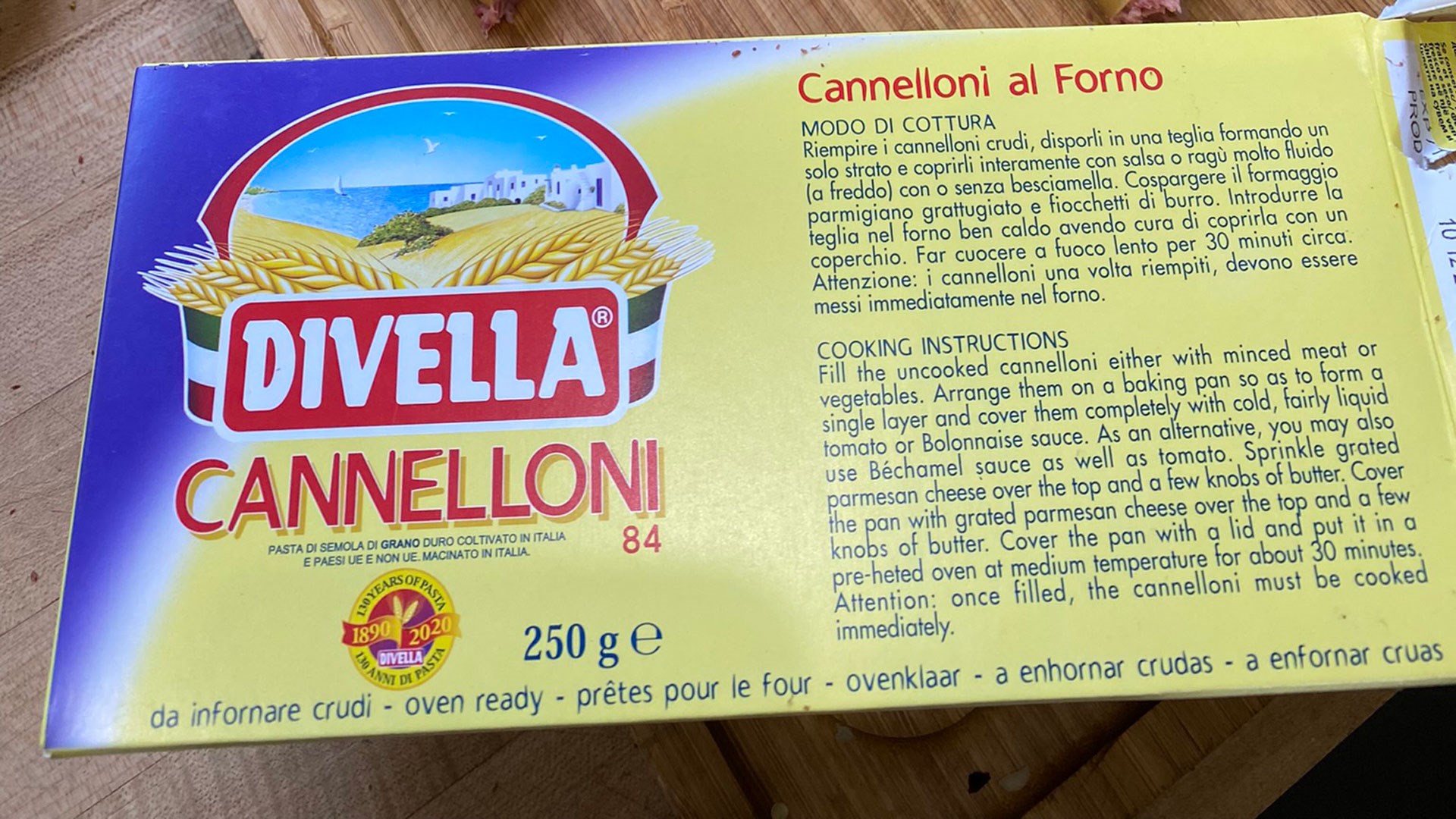 Cannelloni is an Italian form of pasta tubes (or pipes). When filled with venison, cheese, and different vegetables and herbs, the cannelloni are flavorful and present well. Oven-ready cannelloni uses moisture from the filling to cook and become tender. Ricotta cheese is essential, as it has a high moisture content to ensure the pasta is tender. Typically, cannelloni are smothered in tomato sauce and baked. Hunters will love these venison and cheese stuffed tubes wrapped in bacon and smoked to perfection.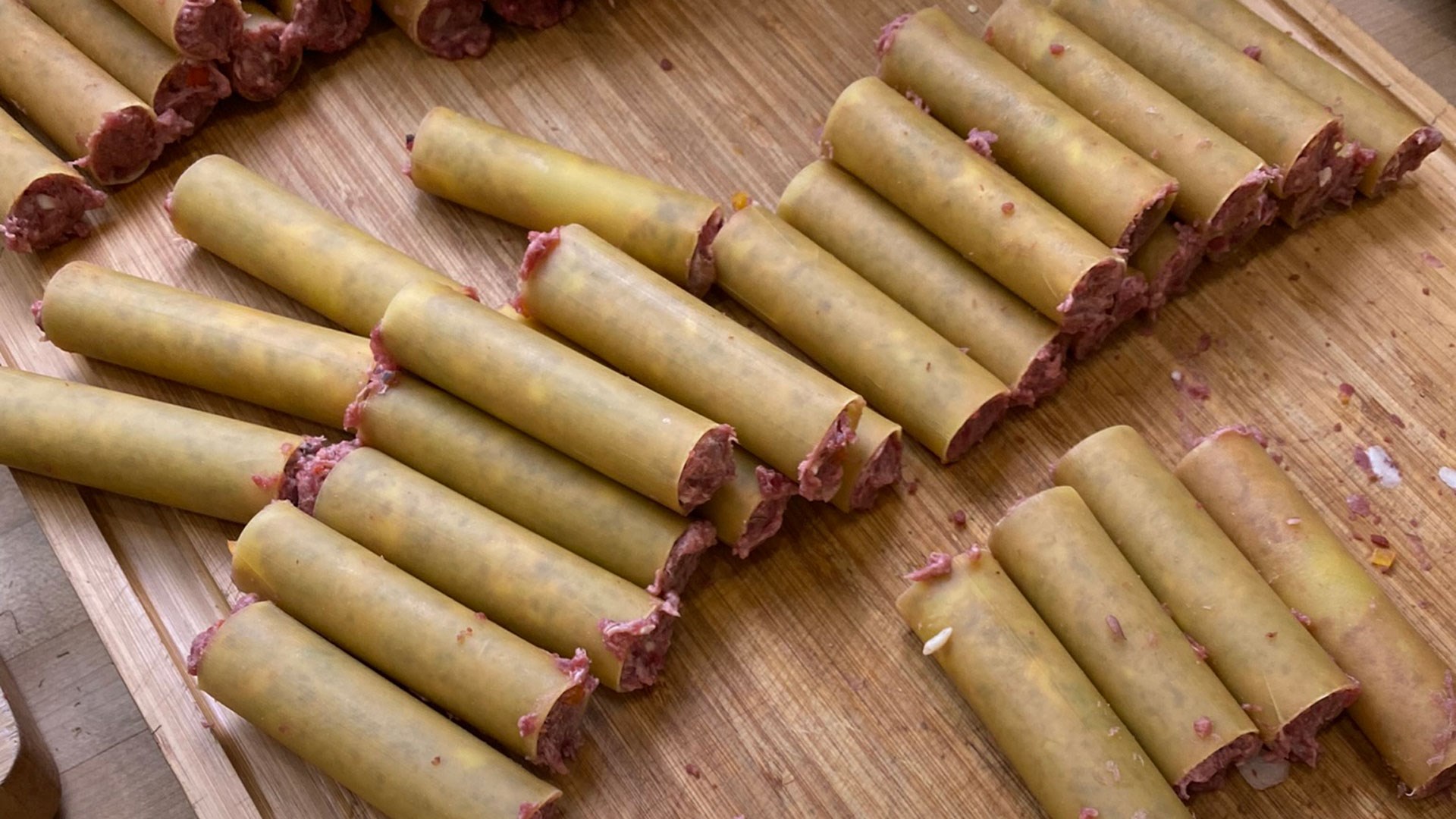 This recipe will quickly become a hunting-camp favorite for starters or a meal.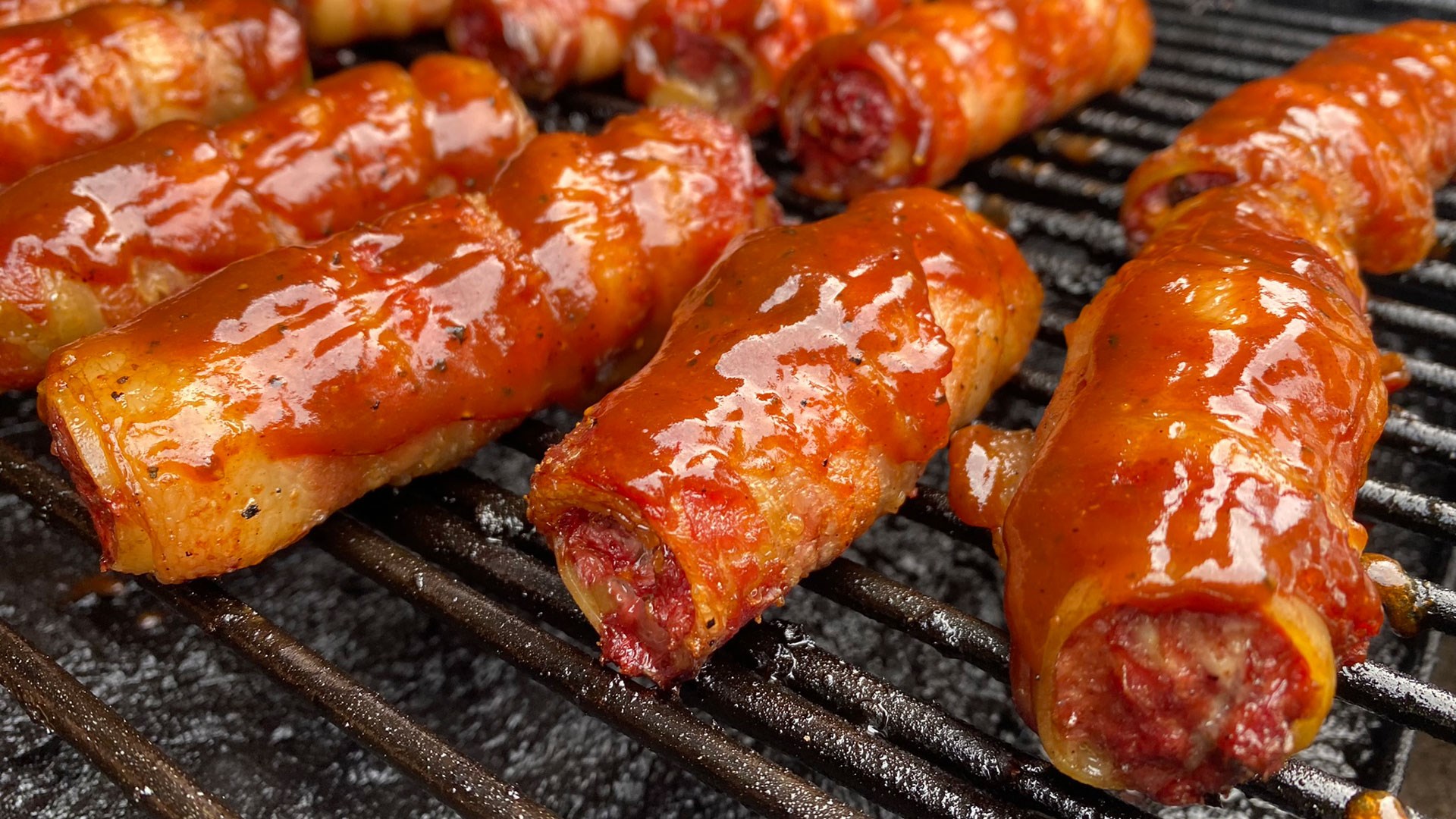 Ingredients
1½ pounds of ground venison
2 cloves of garlic, chopped
½ cup of red pepper, chopped fine
½ large yellow onion, chopped fine
½ cup mushrooms, chopped fine
16-ounces of tub ricotta cheese
½ cup of mozzarella cheese, grated
1 teaspoon of Hi Mountain Garlic & Black pepper (or garlic powder and black pepper)
½ teaspoon of Bearded Butcher Chipotle Seasoning (seasoning salt)
8-ounces of box oven-ready cannelloni noodles (20 pipes)
1 pound of bacon (20 slices)
3 ounces of barbecue sauce (Bearded Butcher Blend BBQ Sauce)
Directions
Mix the ground venison, garlic, red pepper, onion, mushroom, ricotta, mozzarella and spices.
Fill the cannelloni tubes with the venison mixture.
Wrap each stuffed cannelloni with a full-length strip of bacon.
Preheat a smoker to 250°F and place the bacon-wrapped cannelloni on the grill. Smoke for 1 hour and 20 minutes.
Brush the bacon with your favorite barbecue sauce and turn the smoker to 350°F. Smoke for another 15 minutes and serve hot.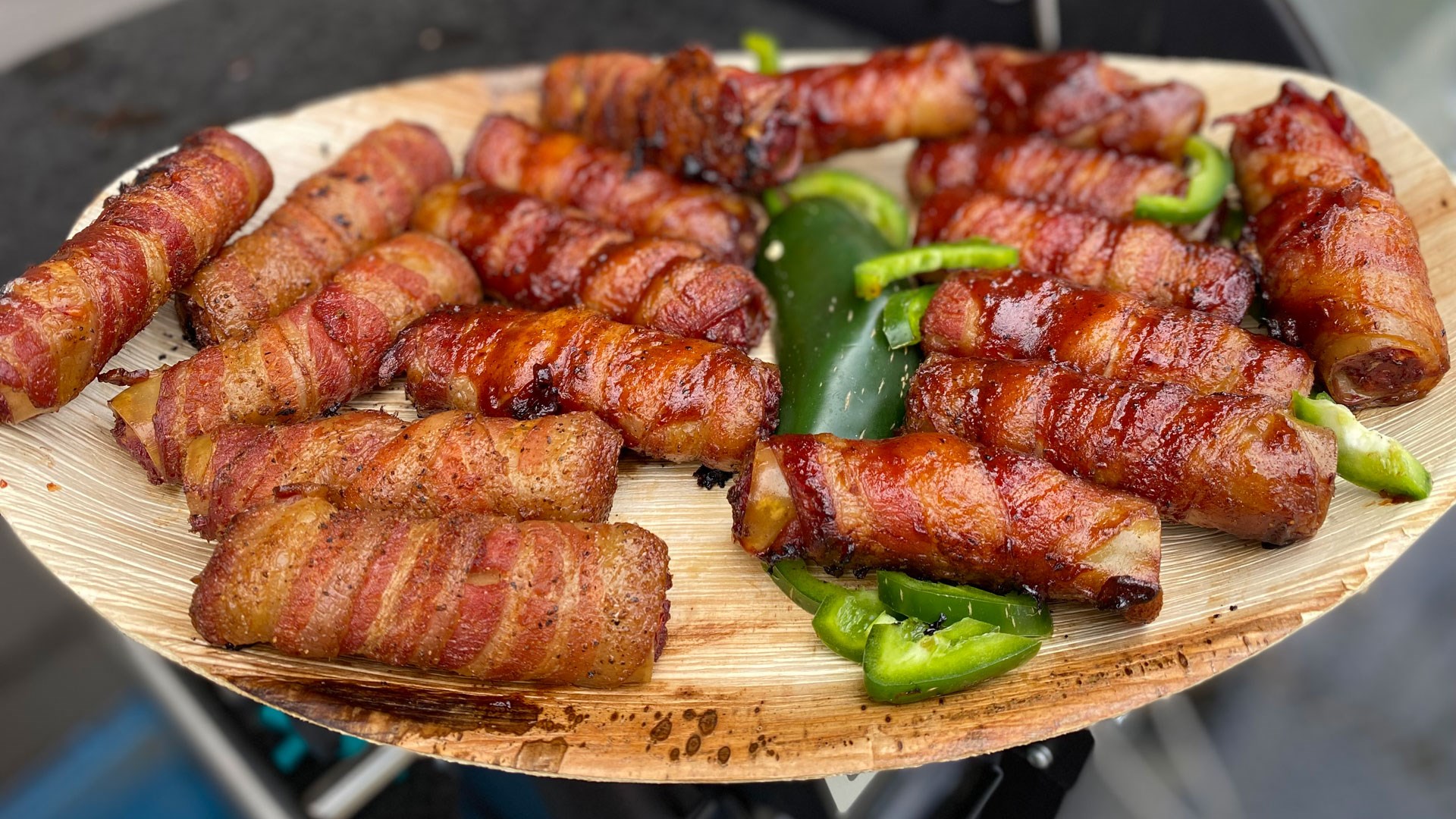 Tips
You can barbecue the bacon-wrapped cannelloni, but use low, slow heat to cook the bacon and ensure the pasta absorbs moisture from the filling.
A quick and easy way to stuff cannelloni tubes is to put the meat mixture in a sturdy plastic bag. Cut the corner off the bag and push the opening into the pasta tube. Apply pressure to the bag and mixture until the tube is full. Always cut a small corner first, as it can always be made larger, and the mixture flows well through a smaller hole.
More bacon may be required depending on the thickness of each slice, so check the number of cannelloni in a box and make sure you have enough bacon to wrap each one.
Regular sliced bacon works best because thick-cut bacon will not render or crisp well.