by
posted on June 16, 2023
Support NRA American Hunter
DONATE
Ground venison is a staple in most hunters' diets. Ground meat or burger is versatile, tender and easy to incorporate with other ingredients to build unique flavors. Ground meat is often used to make Shepherd's pie, though traditionally, Shepherd's pie is constructed from a leftover cooked roast, minced and reused.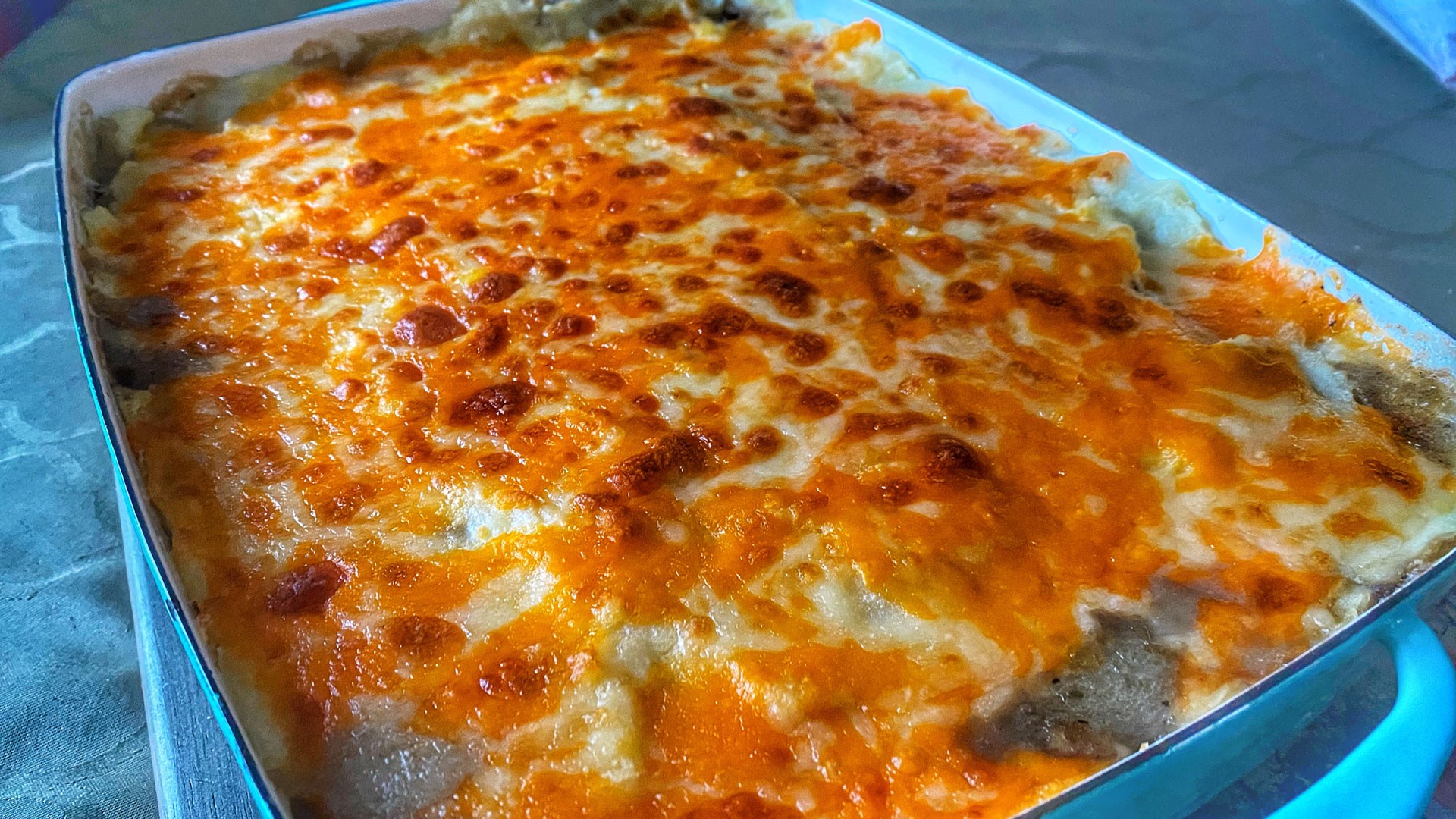 This recipe is a modern venison pie with a warm, creamy texture. Leeks are used instead of onions, as they are mild and sweeter, adding to the comfort factor of the meal. Make sure to split the leeks lengthwise and wash them to remove any sand trapped between the layers.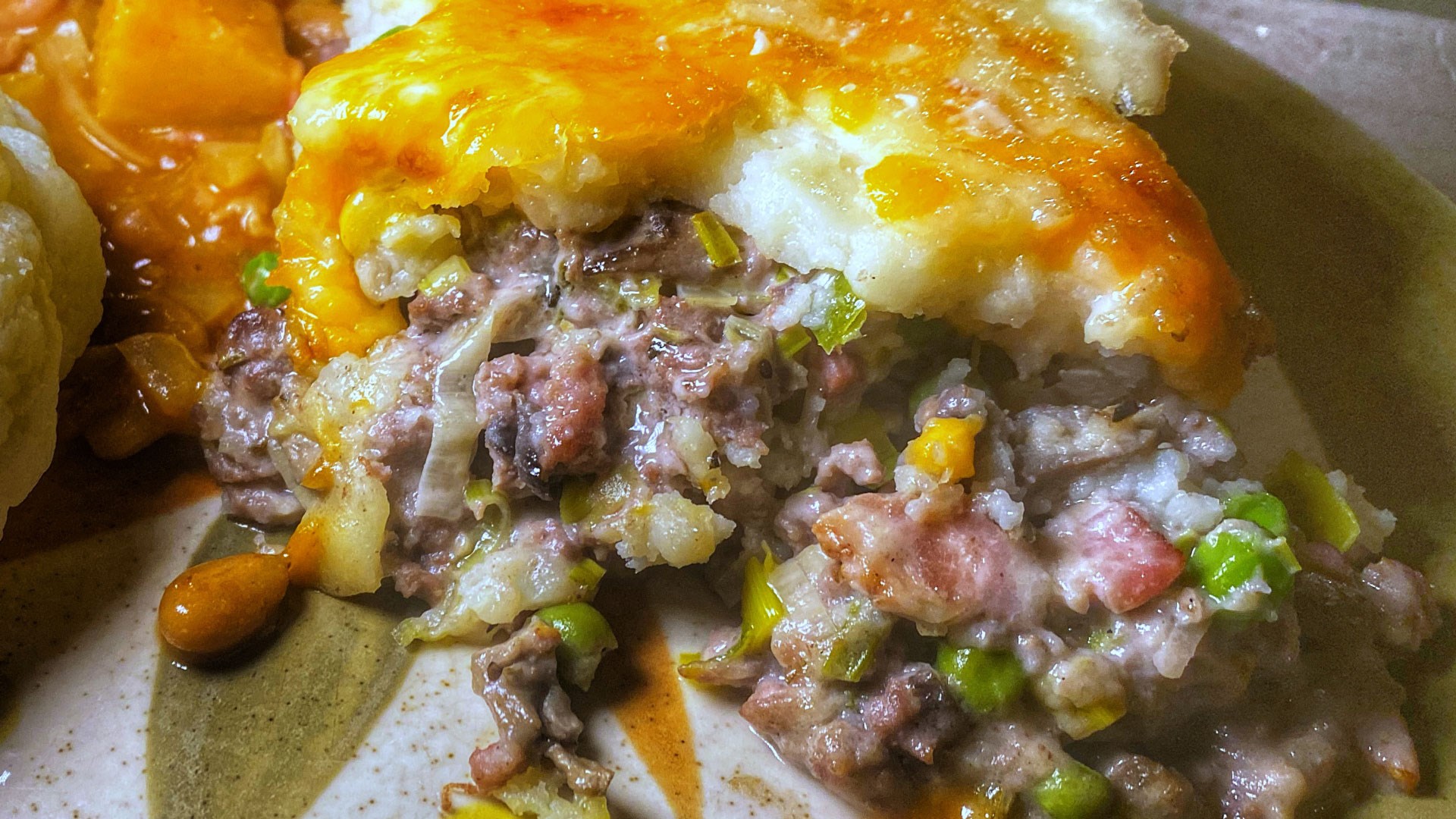 Ingredients
Potato topping
2 ½ pounds of potatoes
Salt
¼ cup of unsalted butter
⅓ cup of heavy cream
1 cup of shredded cheddar cheese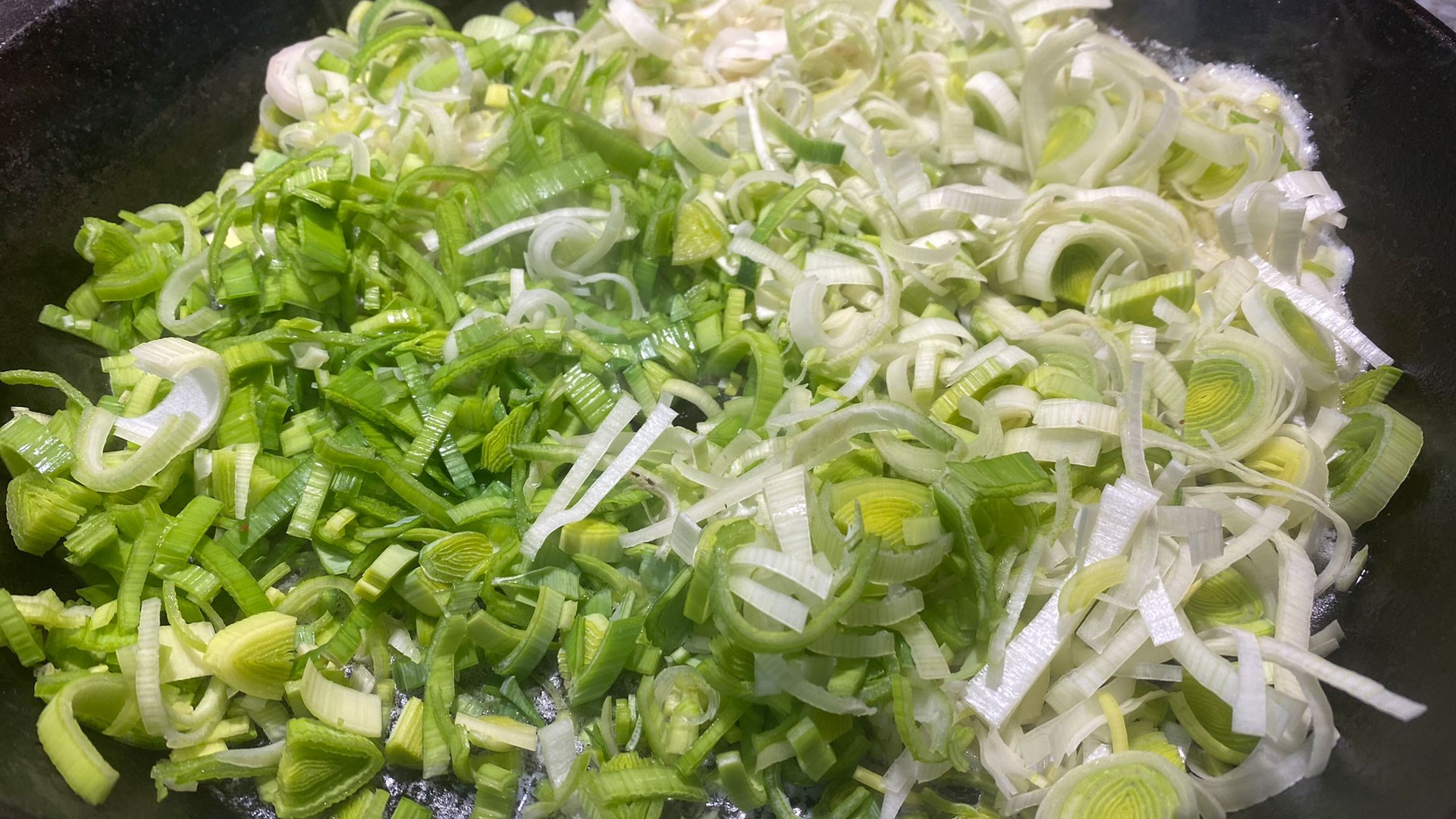 Pie filling
1 ½ pounds of ground venison
6 slices of bacon, diced
1 cup of whole milk
1 cup of heavy cream
2 cups of mushroom, chopped
1 cup of peas
Salt
¼ cup of unsalted butter
2 leeks, split lengthwise and sliced thin
¼ cup of flour
½ cup of beer
1 tablespoon of dry mustard
1 tablespoon of prepared horseradish (optional)
¼ cup of chopped parsley
2 tablespoons of chives, minced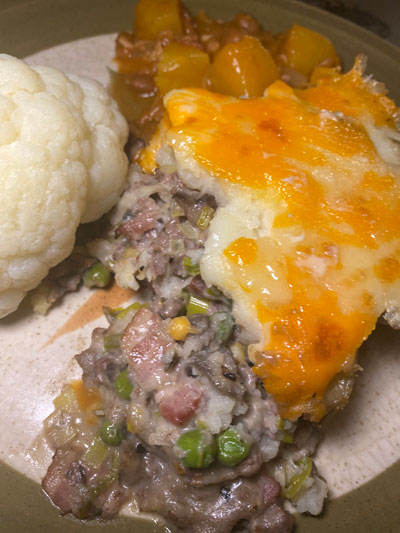 Directions
Peel and quarter the potatoes, place them in a large pot, cover them with water and add salt. Bring to a boil and simmer with the lid on the pot for 20 minutes.
Cook the bacon in a large Camp Chef cast-iron frying pan, stirring often. Add the ground venison and cook for 10 minutes as the bacon starts to render and brown. Remove the contents from the pan and set aside.
In a medium saucepan, bring the milk and heavy cream to the steaming point but do not let it boil. Add the mushrooms and peas and cook on low for 10 minutes.
Drain the potatoes and place them back in the pot on low heat for two minutes to remove excess moisture. Mash the potatoes, add the butter and then the cream. Mash and whip until smooth, or use eggbeaters to smooth the mixture. Remove from heat and set aside.
In a large frying pan, add the ¼ cup of butter over medium heat. When the butter has melted, add the leeks and cook, stirring often, until they are soft but not browned.
Sprinkle the flour evenly over the leeks and stir until blended. The mixture will get heavy and start to clump. Keep stirring for two minutes to allow the flour to cook. Slowly add the beer, constantly stirring as the mixture softens into a paste. Add the milk, cream, mushroom and pea mixture, and stir to combine. A light sauce will develop.
Add the bacon and venison mixture, as well as mustard, horseradish, parsley and chives. Stir and cook this for a couple of minutes to warm through, then turn off the heat.
Create your pie by putting the meat and sauce mixture into an oven-proof 9x13-inch baking pan. Spread the mixture evenly, then top with the mashed potatoes. Cover the pie with the shredded cheese and place it in an oven set to 400°F for 20 minutes. Broil to finish and brown the cheese.
Serve hot.