by
posted on March 2, 2018
Support NRA American Hunter
DONATE
Turkey hunting is easily one of the most exciting types of hunting you can pursue. From hearing the first thundering gobble on the limb, to seeing a strutting tom and hearing the spitting and drumming as the bird gets close, it isn't hard for aspiring turkey hunters to become addicted.
Entering any sporting goods store and seeing isles upon isles of turkey gear can leave newcomers to the sport feeling a little overwhelmed. I won't lie, most types of hunting can take a toll on the wallet, but you don't need all the latest calls, decoys and other gadgets to get started in turkey hunting. In fact, the amount of gear you need is quite limited. Get your hands on the items listed below—in addition to necessary hunting licenses, of course—and you'll be ready to hit the turkey woods.

Shotgun and Ammo
Without a shotgun, you're simply bird watching. While there isn't anything wrong with that, you'll need a way to harvest a bird if you are looking to bring food to the table. A loaner shotgun from a family member or friend would be most ideal. If you're set on buying new, most base-model pump shotguns will do the trick with little to no modifications. I would advise against buying a turkey gun, as it may not offer versatility for hunting other game.
My first shotgun was a Remington Model 870 Express Super Magnum, and I killed my first six turkeys with a modified choke and no add-on optics. As for ammo, most ammunition manufacturers make turkey shotshells that have higher pellet counts for increased shot density at farther distances. But, don't break the bank when purchasing shells, and make sure you practice before you hit the field so you know how your ammo patterns from your gun.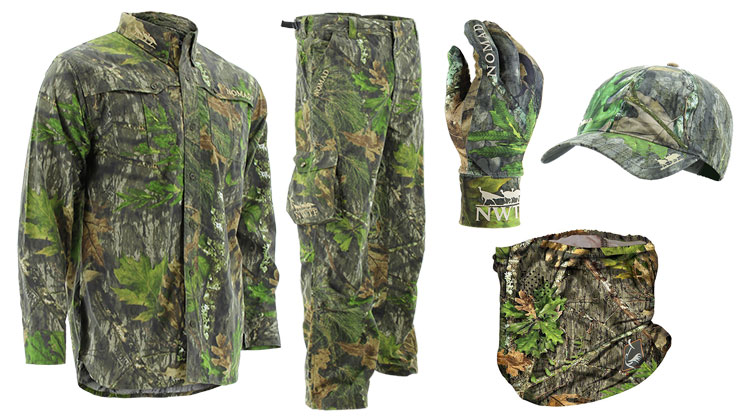 Camouflage
Due to turkey's keen sense of sight, camo is a must—there's no way around it. Make sure you get pants, a shirt, a hat, a facemask and gloves, and feel free to buy all your gear from your neighborhood big-box store. The pattern options don't really matter, but if you also are looking to support a good cause with your purchase, most big-box stores offer low-priced clothing in Mossy Oak Obsession, the official camo of the National Wild Turkey Federation. If you buy your clothes after fall hunting seasons, or even midway through spring hunting season, you can find great deals. Your bargain-bin gear may not last more than a few seasons and it won't you protection from rain, but it will get you started without breaking the bank.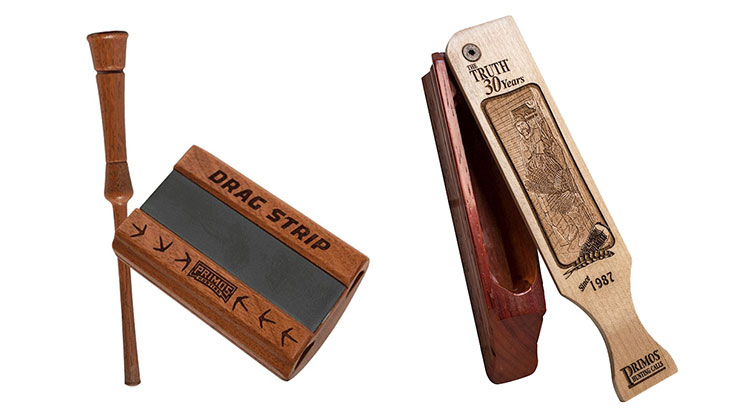 Turkey Call
Hunting turkeys without a call can be done, but it is much easier with one. If you want to be quickly frustrated with learning to call turkeys, buy a mouth call. If you want to make turkey sounds on a call that has a lower learning curve, go with a box or pot call. While the box or pot calls will both take some practicing, single-sided box calls and simple slate calls seduce countless love-struck gobblers each season. Visit a sporting goods store that has samples so you can give a variety of calls a test drive. Ask sales associates for advice, and stick to just one call no matter which type of call you decide on. It is better to be comfortable with one call than uneasy with multiple calls.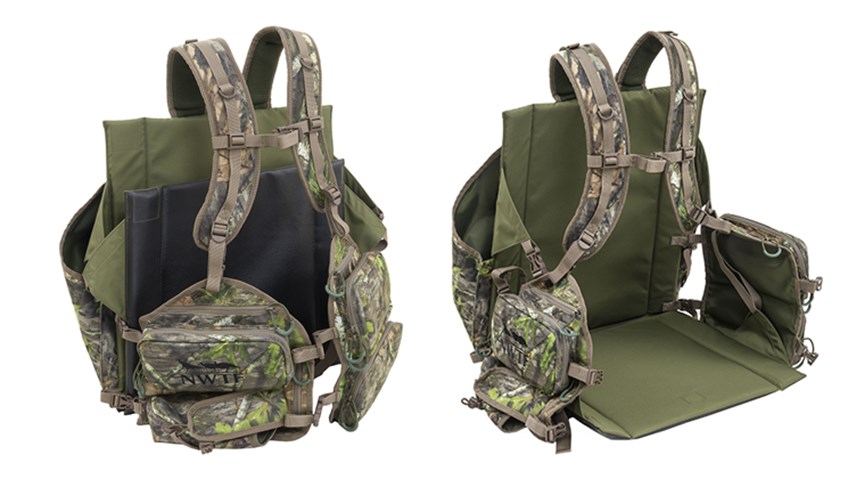 Turkey Vest/Backpack
Most turkey hunters wouldn't leave home without their turkey vests, but that is because vests provide easy-access pockets for all of the calls they normally carry. If you are new to turkey hunting, a simple backpack can also work just fine. Camo would be the preferred color option, but flat dark colors of brown and greens also can work. Use it as padding between your back and a tree trunk, a cushion between you and the rocky ground or just simply to carry around your gear. While not necessary for the hunt, it won't hurt you to toss a knife, pen, paracord, Thermacell (might be considered necessary in the South) and your phone into your turkey vest or backpack as well.