Support NRA American Hunter
DONATE
Be prepared when you enter the turkey woods this spring with this year's must-have gear.

1. Benelli Nova Turkey 20-Gauge
Weighing in at just 6.5 pounds, the new 20-gauge Nova Turkey pump shotgun from Benelli is perfect for young or smaller-framed hunters or the established tom-taker seeking a lightweight, run-and-gun package with a little less recoil. The 20-gauge Nova Turkey is chambered for 2¾- and 3-inch shells and features a 24-inch, vent-rib barrel, a rigid, one-piece polymer stock and receiver overmolded over a skeletal steel frame, a highly visible red-bar front sight, magazine cutoff button, three choke tubes (IC, M, F) and Mossy Oak Bottomland camouflage from head to toe. MSRP: $559; benelliusa.com.

2. Mossberg 940 Pro Turkey
The latest iteration of the new 940 Pro gas-operated, semi-auto shotgun from Mossberg, the 940 Pro Turkey is a gobble-stopping machine built for the spring woods. Available with an 18½- or 24-inch barrel, this optics-ready package touts a cut out in the receiver that accepts a low-profile red-dot sight, and a HiViz CompSight out front if you choose to shoot irons. Additionally, the 940 Pro Turkey sports a self-draining stock adjustable for LOP, corrosion-resistant internals, enlarged controls, an X-Factor XX-Full Turkey Tube choke and Mossy Oak Greenleaf camo. MSRP: $1,120; mossberg.com.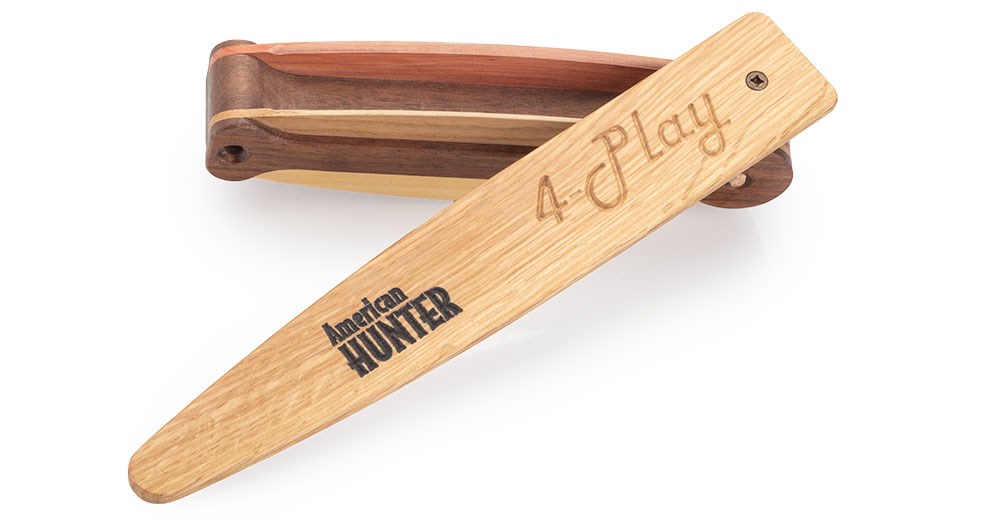 3. 4-Play Turkey Call
The most innovative box call we've ever seen, the 4-Play Turkey Call from Cutting Edge Game Calls is built with four sounding rails made from four different wood types—red cedar, walnut, poplar and sassafras—each producing a distinctly different tone. The paddle is forward-mounted on a wheel allowing the user to rotate it to strike each board separately and at varying angles, providing more call variety from a single box than you ever thought possible. Choose from cherry, mahogany or walnut body. If you're looking to add a personal touch, custom engraving is available at an additional cost. MSRP: $125; 4playturkeycall.com.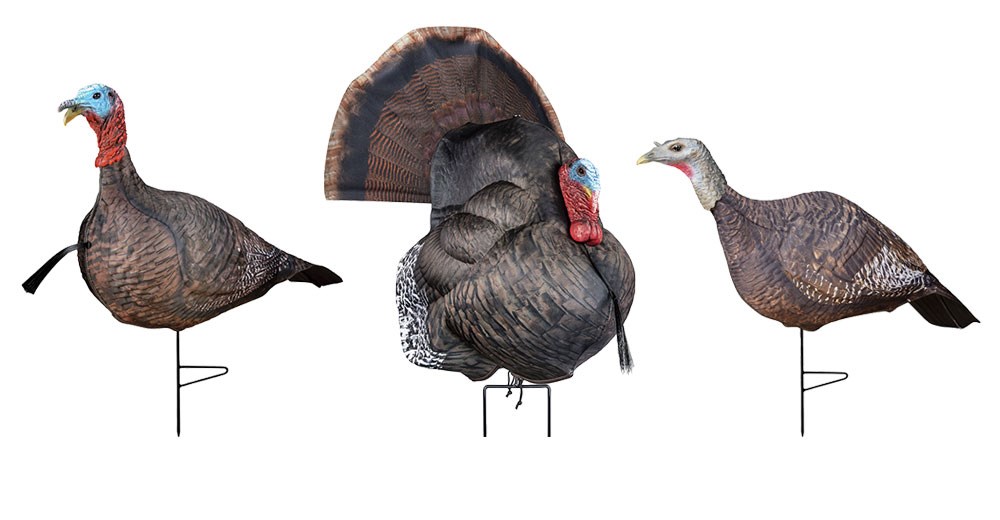 4. Primos Photoform Decoys
Super lightweight and ultra-portable, Photoform decoys from Primos are ideal for the mobile hunter. Made from a molded, printable 3D foam sporting the real, flake-free image of your favorite spring quarry, simply pull any of these durable decoys from your pack and it pops into turkey shape. Collapse it back down for travel and storage. Stake a single hen or jake out front, or utilize multiple decoys like the new Strutter and Leading Hen to create a love fest a big old tom can't resist. Stakes included. MSRP: $129.99 Strutter; $79.99 Leading Hen; $94.99 Jake; primos.com.
5. ALPS Ambush Sling Pack
If you're tired of searching through multiple vest pockets to find your facemask, shells or your lucky mouth call, but don't want the bulk of a full backpack slowing you down, then the Ambush Sling Pack is the turkey hunting pack for you. Made with an ambidextrous sling so it can be worn over either shoulder, this compact little pack sits out front and boasts a large interior and specialized pockets for two pot calls, three strikers, a box call and diaphragm calls. It also sports MOLLE straps on both sides, and a removable Thermacell pocket. Finally, a highly functional turkey hunting pack that keeps your gear organized and truly within easy reach. MSRP: $59.99; alpsoutdoorz.com.