by
posted on July 24, 2018
Support NRA American Hunter
DONATE
For those who reload, RCBS is a name you probably know well. You also know the company is one of the more renowned in the reloading equipment manufacturing business. To celebrate RCBS' 75th anniversary, we've assembled 10 facts about the company's long history that may surprise you.
1. A brand doesn't reach dynasty status overnight. RCBS has been making a name for itself for 75 years now (the company is celebrating its 75-year anniversary this month, in fact), and it's still going strong.
2. It is often said necessity is the mother of invention, and RCBS is no different. Founder Fred T. Huntington began what would become RCBS in the midst of World War II due to the shortage of bullet-making equipment available to consumers. Still wanting to pursue his passions of shooting and hunting, in 1943 Huntington took the first steps in creating the equipment that would wear the RCBS brand.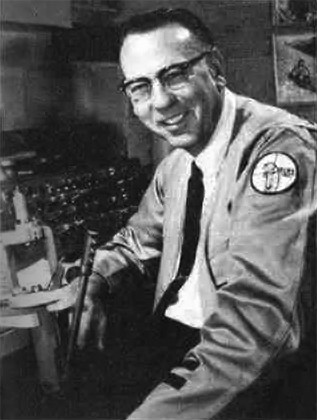 3. Huntington was a dedicated shooter, but found it difficult to obtain quality varmint bullets. However, after reading about making a die to swage .22 rimfire cartridge cases to form jackets for bullets, he began crafting his own dies in the back 12-by-6 foot room of his father's laundromat in Oroville, Calif., which became the earliest RCBS products.
4. The company has vastly outgrown its laundromat roots since its inception in 1943, currently employing more than 150 people, but RCBS is still located in Oroville today. What's more, Huntington's Sportsman's Store, which is run by Fred's son, Fred, Jr. is right next door to RCBS. The Huntington's Sportsman's Store also contains a museum.
5. So, where did the RCBS name come from?  Remember that first product to come out of Huntington's laundromat shop, the .22 swage dies? Those dies were specifically designed for making jacketed bullets to shoot rock chucks out west, and Huntington called it the Rock Chuck Bullet Swage. This product's initials created the acronym "RCBS," though that didn't become the official name of Huntington's company until years later.
6. Huntington didn't just create bullet swaging dies. He also invented the first removable shell holders for reloading presses. Until that point, the shell holders were built into the ram of the press, meaning the entire ram had to be removed to swap out shell holders.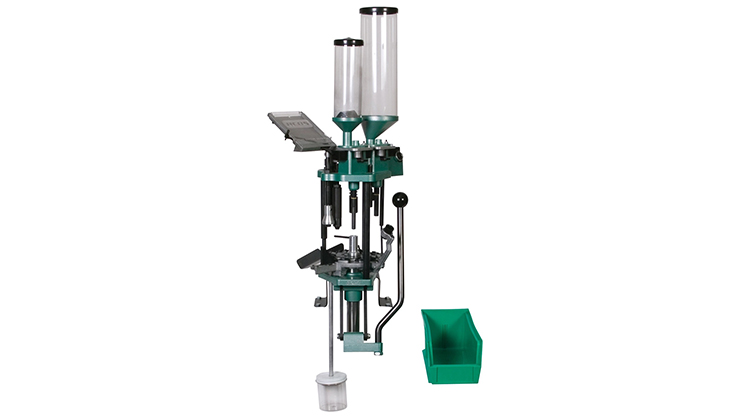 7. RCBS has kept up the top-notch quality it's been known for over the last 75 years. Need proof? In 2002, Shooting Illustrated's inaugural Golden Bullseye Award for "Accessory of the Year" was given to RCBS' The Grand shotshell reloading press, which is still in production. RCBS has since expanded the line to include accessories, and The Grand still stands as the company's premier shotshell progressive reloading press.
8. RCBS highly values customer feedback. So much so that customers can submit an idea for improvement or enhancement on a product, or your own entirely brand new idea (reloaders are some of the pickiest customers, but for good reason). Just visit RCBS' website, click the "Product Ideas?" link on the upper right corner of the webpage and follow the listed steps. How's that for customer service
9. While the product is no longer available, RCBS at one point in time ventured away from solely producing reloading equipment and into the shooting accessory market with the "R.A.S.S. Bench" or the Rapid Acquisition Shooting System Bench, an adjustable, portable shooting bench.
10. RCBS not only offers modern reloading components, it also sells items like bullet molds for those of us who like a little antiquity mixed with our shooting experiences.
Looking for more of our "10 Things You Didn't Know" series? Click on the links below!
• 10 Things You Didn't Know About Browning
• 10 Things You Didn't Know About Fausti
• 10 Things You Didn't Know About Mossberg
• 10 Things You Didn't Know About Trijicon
• 10 Things You Didn't Know About Aguila Ammunition
• 10 Things You Didn't Know About SilencerCo
• 10 Things You Didn't Know About Nikon
• 10 Things You Didn't Know About Hornady
• 10 Things You Didn't Know About Mossy Oak
• 10 Things You Didn't Know About TriStar Arms
• 10 Things You Didn't Know About Can-Am
• 10 Things You Didn't Know About Winchester Ammo
• 10 Things You Didn't Know About Benelli
• 10 Things You Didn't Know About Beretta
• 10 Things You Didn't Know About Remington
• 10 Things You Didn't Know About Ruger
• 10 Things You Didn't Know About Smith & Wesson
• 10 Things You Didn't Know About Weatherby
• 10 Things You Didn't Know About Federal Premium
• 10 Things You Didn't Know About Taurus USA
• 10 Things You Didn't Know About Leupold