by
posted on June 24, 2014
Support NRA American Hunter
DONATE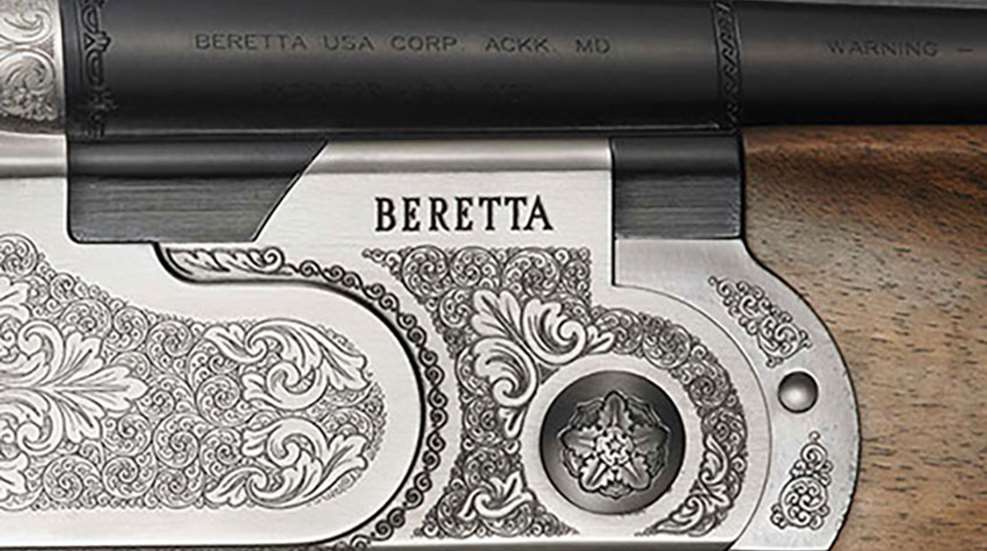 Few companies possess brand name recognition on par with that of Beretta. When you've officially been at your craft since 1526—488 years, for those of you scoring at home—people tend to know who you are. And, when you're the oldest active firearms manufacturer in the world, you tend to have a rich, engrossing history.
But every hunter knows that the name's been around forever (and that seeing it stamped on a shotgun is typically a very, very good thing), but there's an awful lot more to the centuries-old Italian company. After a little detective work—and some assistance from the fine folks over at Beretta—we were able to compile a collection of facts that you might not know about the legendary firearms manufacturer.
Check out our ten facts below, and be sure to weigh in with your own in the comments.
1. Beretta Holding unifies 26 brands and companies under its umbrella, including well-known names like Benelli, Steiner Optics, Uberti, Sako, Franchi, Stoeger and Tikka.
2. The Beretta Museum, located in Brescia, Italy, includes firearms dating as far back as the 1600s, and is home to guns from the estates of John Adams and Napoleon, among other historical figures. More than 900 pieces are present in the collection.
3. Beretta runs a non-profit organization, called the Beretta Foundation, that is dedicated to researching malignant neoplasia (cancerous tumors); in particular, it deals with the collection and analysis of clinical and experimental data regarding different forms of cancer, as well as the indication of therapies for patients suffering from types of neoplasia, particularly breast or lung cancer, with special attention to prevention and immunology studies.
4. In addition to high-quality firearms, the Beretta family produces a number of renowned Italian wines. So, yes, it technically would be possible to put your Beretta shotgun to work by day and enjoy a Beretta beverage by night.
5. In the late 1940s Giuseppe Beretta partnered with Luigi Castelbarco and motorcycle designer Giuseppe Benelli to design and manufacture automobiles. Beretta was tasked with producing both the engine and the square-tube frame chassis. The prototype, known as the BBC (Beretta, Benelli, Castelbarco), was presented in 1948, with a Benelli engine. It would never enter full production, but one of the original samples is on display at the Beretta plant in Italy.
6. Beretta was originally born as a manufacturer of gun barrels. In 1526, Maestro Bartolomeo Beretta was paid to produce 185 arquebus barrels by the Arsenal of Venice. The bills of sale are said to still be in the company's archives.
7. Luigi Gussalli, born in 1885 and descendent of Bartolomeo, didn't work with firearms. He instead turned to astronautics, specializing in the engineering of multi-stage rockets. In 1923 he authored a book, titled "Can We Attempt a Space Journey to the Moon?" He regularly exchanged correspondence with some of the field's most respected minds. Unfortunately, he passed away in 1950—19 years before the United States put the first man on the moon.
8. 2015 will mark the 100-year anniversary of the production of Beretta's very first semi-automatic pistol. Though the 92FS is the company's trademark sidearm, Beretta's semi-automatic roots rest with the Model 1915, which was adopted by Italian forces during World War I.
9. Speaking of handguns... Most folks know that the legendary fictional spy James Bond has long carried a Walther PPK, both on film and in print publications. Not many people, though, realize that 007's very first carry gun was a Beretta 418. Author Ian Fleming depicted the super spy with the 418, chambered in .25 ACP, in the novel Casino Royale, Bond's very first adventure. Fleming later changed his character's signature firearm after corresponding with a particularly passionate fan.
10. Beretta was likely the manufacturer of the famed "Mayflower Gun." The firearm is named as such because historians believe it made the trip to the New World on, as you've probably guessed, the Mayflower. Indeed, according to the markings on the rare Italian wheelock's barrel and lockplate, the gun was either manufactured or repaired by the Beretta family of armorers.