by
posted on July 14, 2016
Support NRA American Hunter
DONATE
The firearms industry isn't really known for being small—walk into any gun shop and you're going to find product offerings from any one of hundreds of companies from around the globe. So, sometimes, hunters and shooters never cross paths with certain products—even products from companies that are well worth tracking down. Among those companies is Mexico's Aguila Ammunition.
Among other things, Aguila is hailed as being one of the world's largest producers of rimfire ammunition. Do I have your attention, yet?
With that said, it's time to get you up to speed. Here are 10 things you didn't know about Aguila Ammunition.
10. We'll get the basics out of the way up front. Aguila Ammunition is an ammunition manufacturer based in Mexico. It operates under Industrias Tecnos of Cuernavaca. It's been doing so since the 1960s.
9. That company's original ammunition plant was established in collaboration with Remington Arms back in 1961. At the time, Tecnos was known as Cartuchos Deportivos de México. So, whether you've known it or not, Tecnos has substantial history in supplying ammunition to the U.S. market.
8. I'll point this out for those of you who didn't pay attention to your Spanish teacher back in high school: Aguila means eagle—that should explain the company logo to you, at the very least.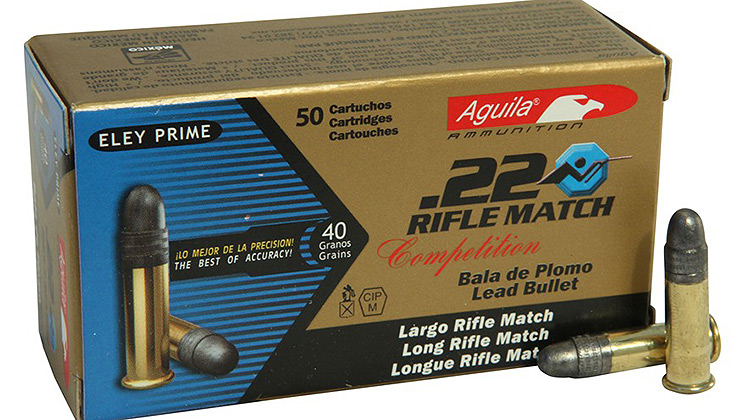 7. Now that the history bit is out of the way, we'll get on with the show. Nowadays, Aguila serves as Latin America's foremost ammunition maker. Among other things, it serves as the primary supplier of ammunition to the Mexican military, and is one of the world's largest producers of rimfire ammunition
6. When I say they produce a lot of rimfire ammo, I'm not kidding. Entering 2016, Aguila offered 21 rimfire variants, spread across three main product lines: Standard, Match and "Special Products." Four new rimfire products are due to be released in 2016.
5. Just what makes a "Special Product?" Well, in Aguila's case, it's where you'll find the rarest of the rare—and, in many cases, unique—cartridges. Among Aguila's special offerings are products like .22 Super Colibrí, .22 Win. Mag. Silver Eagle and 5mm RRM.
4. Yes, I said 5mm RRM (Remington Rimfire Magnum). Remington Arms originally released the bottlenecked rimfire cartridge in 1969, alongside the company's accompanying Model 591 and 592 rifles. The cartridge never really took off, and was discontinued in 1982. Aguila rebooted it in 2008. Though there still aren't a great many firearms chambered in 5mm RRM, a niche market continues to demand it from the folks at Aguila—the company's "Frequently Asked Questions" page actually makes plain that it's producing 5mm as quickly as it can.
3. Aguila's more than just rimfire, though. The company also produces a bevy of handgun cartridges, a handful of centerfire rifle cartridges and a selection of shotshells. Handgun calibers include .25, .32, .380, 9mm, .38 Special, .357 Magnum, .40 S&W and .45 ACP. Rifle calibers include .30 Carbine, .223 Rem., 5.56 NATO and 7.62 NATO. The shotshell line, predictably, features all the usual players: 12 gauge, 16 gauge, 20 gauge and .410 bore.
2. There's an additional shotshell offering that warrants mentioning: the Minishell. Aguila produces the unique 1¾-inch scattergun loads in 7½ shot and buckshot. There's a slug version, too. The little shells produce less recoil, making them great for training purposes. And, if you're open to use them for personal defense, you can significantly increase your shotgun's capacity. They're absolutely worth a try.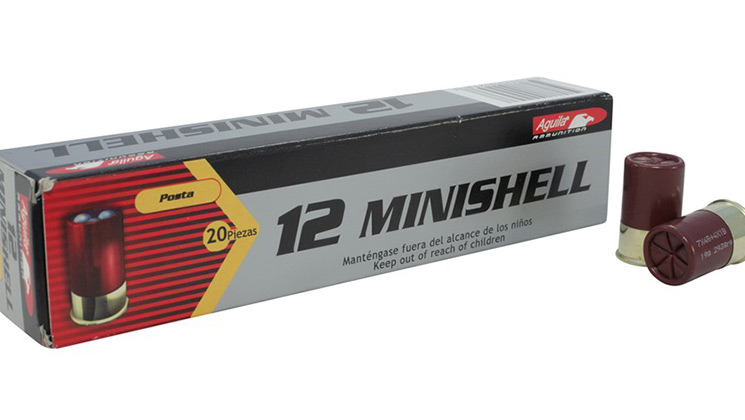 1. Here's an important one: Aguila's products are very much available to hunters and shooters here in the United States. Granted, some of you will have undoubtedly handled the company's offerings before. But a lot of you haven't. Aguila is trying to change that. As it stands, Texas Armament and Technology is the exclusively distributor of Aguila Ammunition. Want to see if they distribute near you? Use this handy dealer/distributor locator.