by
posted on August 22, 2018
Support NRA American Hunter
DONATE
Savage Arms has a long, though not so well-known history in the firearms industry. It's more than likely that a few interesting facts have passed under the radar. Here are 10 things you likely didn't know about Savage. (Bonus: You can see some of these tidbits at the Savage museum, located at the company's manufacturing plant in Westfield, Mass.).
1. In 1891, founder of the company Arthur William Savage received a patent for his first rifle design—a lever-action repeater with a single-column magazine. Savage's most popular lever-gun, the Model 99, was a refinement of that early rifle, recognized most for its use of the now-famous rotary magazine.
2. In 1894, Arthur Savage formed the Savage Repeating Arms Company in Utica, New York. In 1897, Savage went public and incorporated with eight primary shareholders. With the new business partners on board, the company was rebranded as Savage Arms.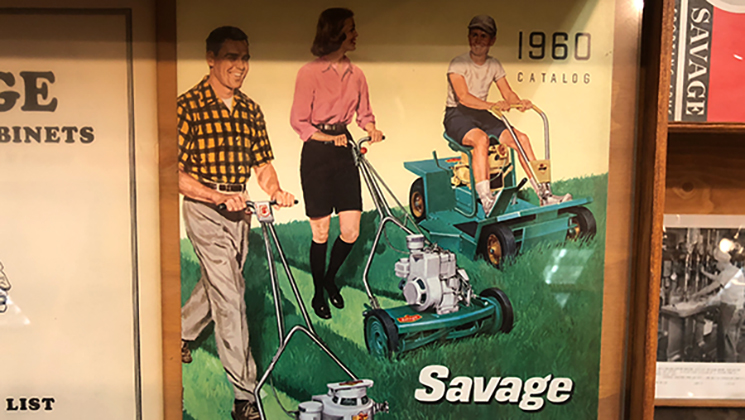 3. Savage wasn't solely in the business of manufacturing firearms; the company also produced ammo for a few years starting in 1895, hence the classic .300 Savage cartridge. While ammo manufacturing and firearm production obviously goes hand-in-hand, the Savage brand included a few other unique items later down the line, such as safes, lawn mowers, ab workout machines and washing machines.
4. In 1915, Savage Arms was bought by the Driggs Seabury-Ordinance Co., and shortly thereafter began to produce heavy war materials for WWI. Savage also purchased Stevens Arms Company of Chicopee Falls, Massachusetts in 1920 and A.H. Fox Gun Company of Philadelphia, a decade later.
5. The production of rifles used in World War II is also key component of the Savage Arms story. No longer associated with its founder, Savage Arms continued making firearms that would become known world-wide for their uses in Europe. It partnered with Auto Ordinance Company in 1938 to produce the famous Thompson submachine gun. Two years later, it also won a contract from the U.S. government to produce both 30- and 50-caliber Browning machine guns. The British also gave Savage a contract to produce Lee Enfield rifles out of the Stevens Arms Company in 1941. With the war in full swing, 1.2 million Lee Enfield rifles were produced in record time.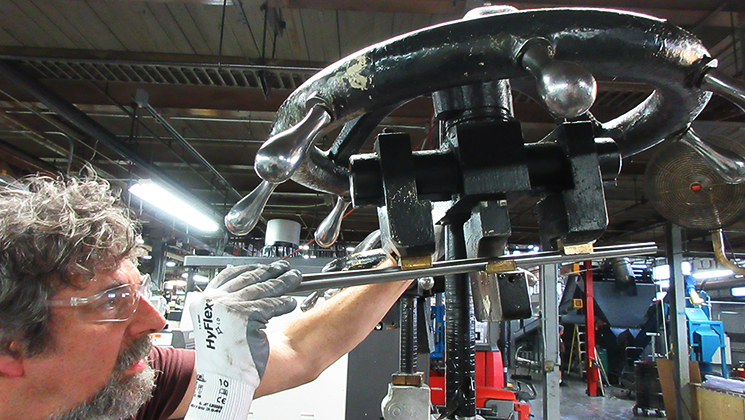 6. Despite technological advancements over the last 60 years, some tools are made to last. While several of the machines at the current manufacturing plant in Westfield, Mass. are new, Savage Arms still uses two old machines crated prior to World War I and imported from Germany to button-rifle and hand-straighten barrels. How does it work? Through the use of a light board, specially trained employees visually inspect the reflection made by the rifling as they look down the bore. The straightening machine is used to make the barrel as straight as possible until the operator sees the proper reflection indicating the barrel is straight.
7. In 1946, Savage closed its Utica, N.Y. facility and moved all operations to the Stevens plant in Chicopee Falls, which then consolidated once more in 1960 to the current Savage Arms plant in Westfield, Mass., where production continues today.
8. Speaking of plants, Savage not only has the facility in Westfield, but it also another factory just across America's northern border in Ontario that focuses solely on rimfire production.
9. Though full of history, Savage Arms isn't stuck in the past. In more recent times, the company has pushed the envelope on innovation, releasing its Modern Sporting Rifle (MSR) line last year as well as its new Model 110 with AccuFit System in early 2018.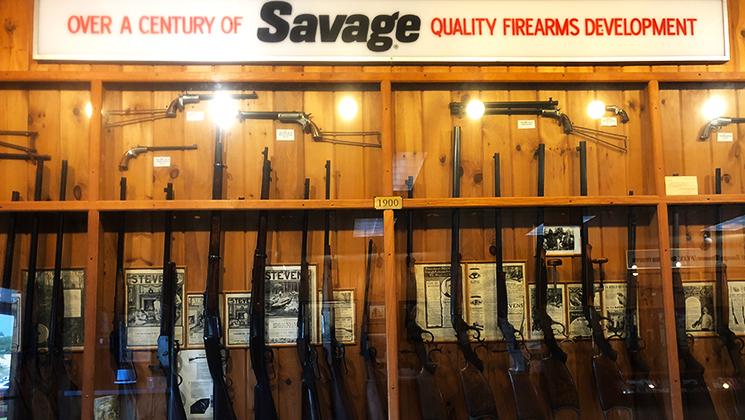 10. The next couple years are major milestones for Savage Arms. 2018 is the 60th anniversary of the Model 10/110, and next year marks the company's 125th anniversary.
Looking for more of our "10 Things You Didn't Know" series? Click on the links below!
• 10 Things You Didn't Know About RCBS
• 10 Things You Didn't Know About Browning
• 10 Things You Didn't Know About Fausti
• 10 Things You Didn't Know About Mossberg
• 10 Things You Didn't Know About Trijicon
• 10 Things You Didn't Know About Aguila Ammunition
• 10 Things You Didn't Know About SilencerCo
• 10 Things You Didn't Know About Nikon
• 10 Things You Didn't Know About Hornady
• 10 Things You Didn't Know About Mossy Oak
• 10 Things You Didn't Know About TriStar Arms
• 10 Things You Didn't Know About Can-Am
• 10 Things You Didn't Know About Winchester Ammo
• 10 Things You Didn't Know About Benelli
• 10 Things You Didn't Know About Beretta
• 10 Things You Didn't Know About Remington
• 10 Things You Didn't Know About Ruger
• 10 Things You Didn't Know About Smith & Wesson
• 10 Things You Didn't Know About Weatherby
• 10 Things You Didn't Know About Federal Premium
• 10 Things You Didn't Know About Taurus USA
• 10 Things You Didn't Know About Leupold