by
posted on February 28, 2023
Support NRA American Hunter
DONATE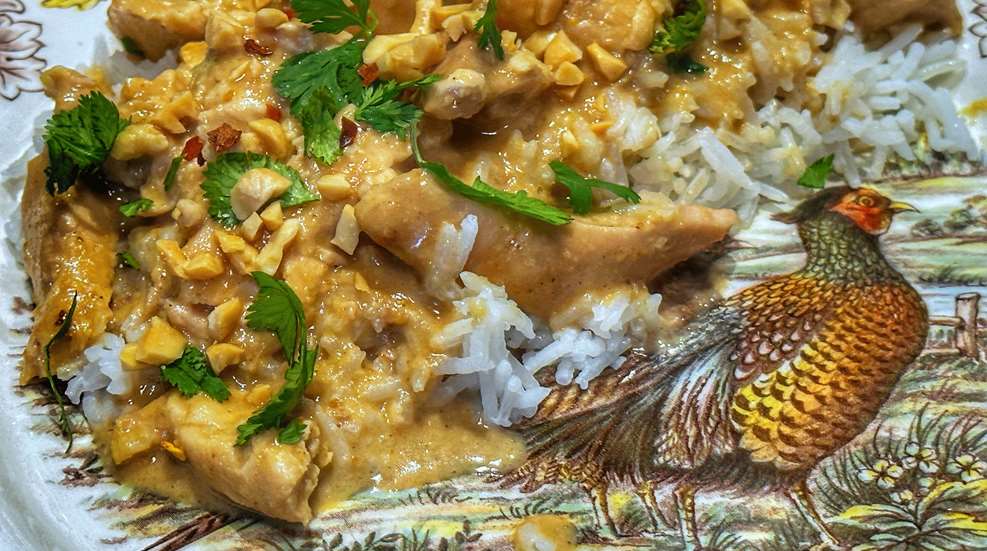 Thai Peanut Pheasant is a great meal to prepare at bird camp. Cooking the succulent white flesh in a rich and flavorful sauce ensures it will be tender to chunk, shred, or mince. Pheasant can be challenging to cook, as it dries out quickly. Thai flavors complement pheasant, where you still taste the subtle nuances of the bird. After lunch, set up the crockpot or slow cooker and head to the field for more hunting while dinner cooks.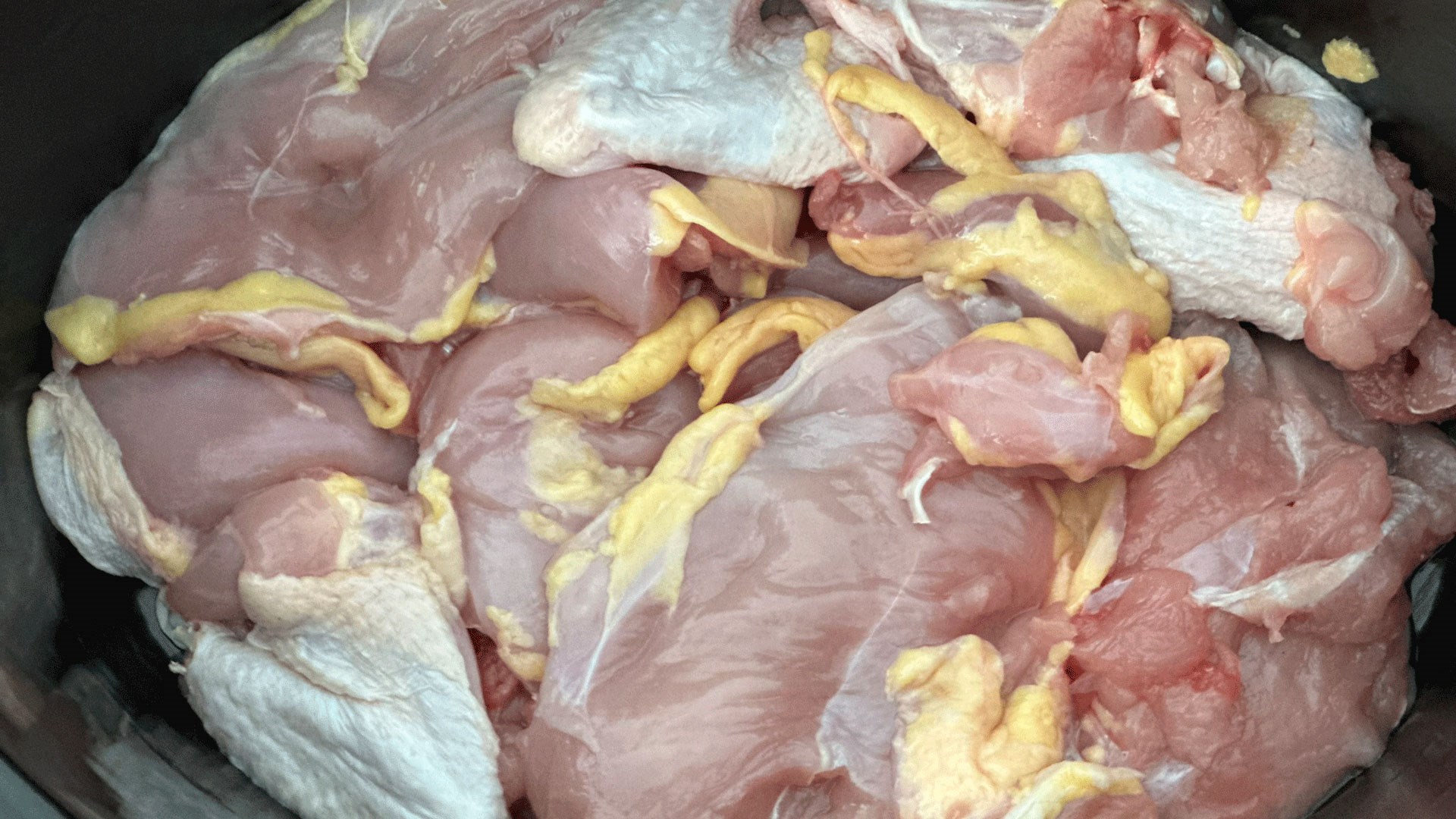 If you like peanut butter and coconut with Thai-inspired fusion, this could quickly become your new go-to upland bird recipe. The meal is versatile and can be served on rice, rice noodles, lettuce wraps, or as a stand-alone.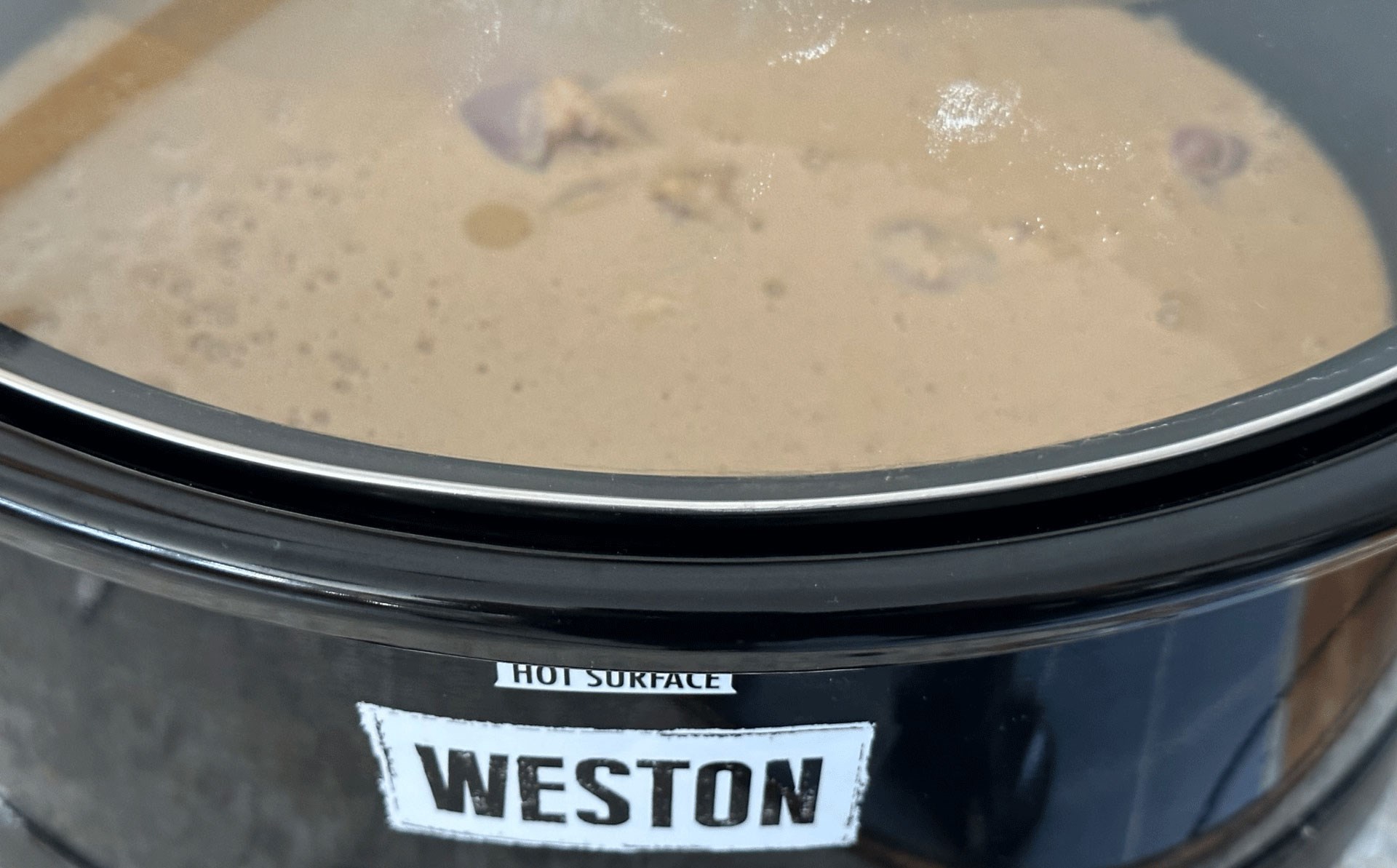 Ingredients
2 pheasants, boneless skinless breasts and thighs
One 14-ounce can of coconut milk
¾ cup of peanut butter, crunchy or creamy
5 cloves of garlic, minced
¼ cup of honey
¼ cup of soy sauce
2 tablespoons of rice wine vinegar
Juice of 1 lime
½ teaspoon crushed red pepper flakes
½ cup of chopped peanuts for garnish
Chopped fresh cilantro for garnish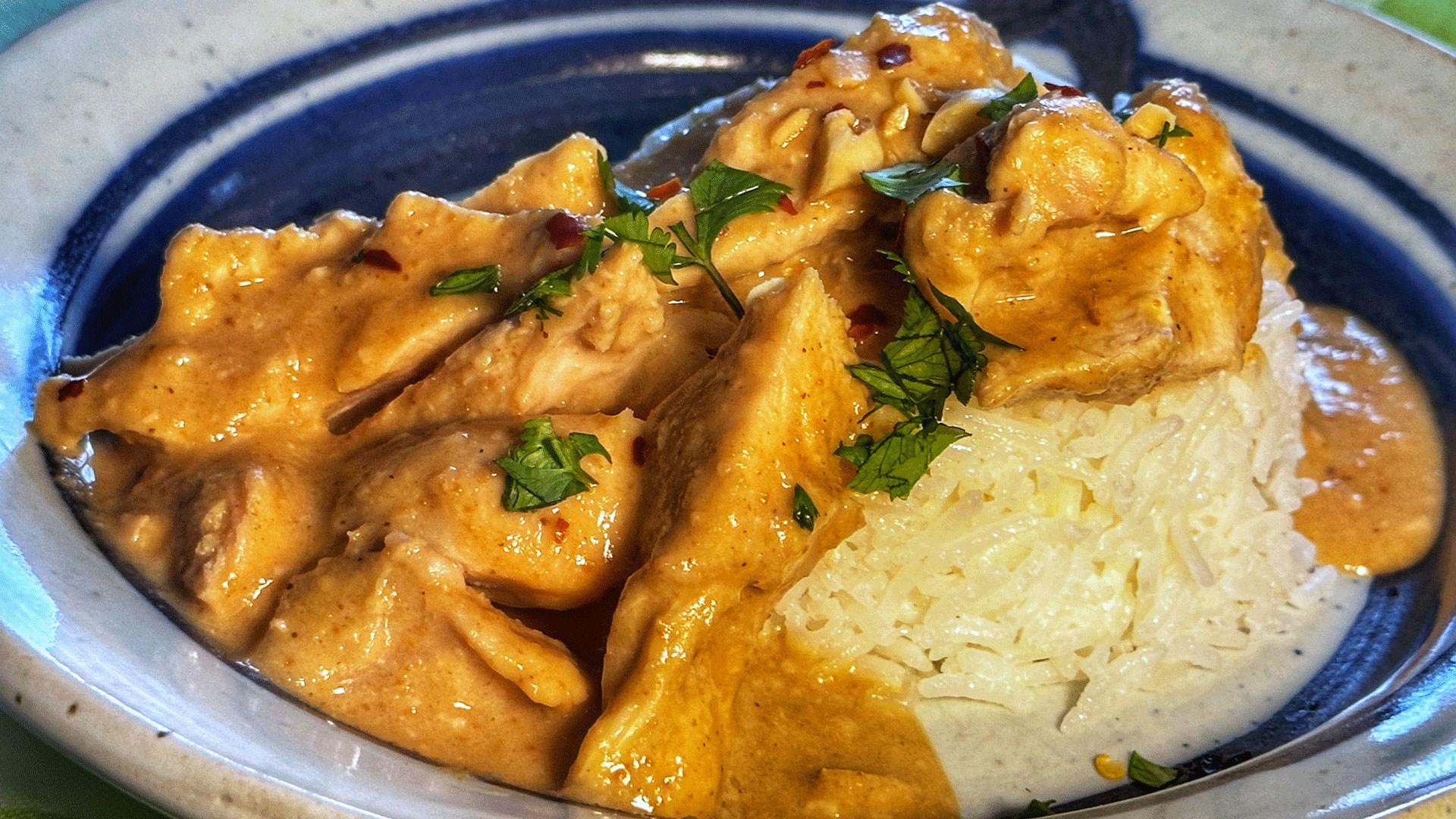 Directions
Remove the breasts and thighs from the pheasants and trim out bones. Leave the meat in large pieces.
Whisk the coconut milk, peanut butter, garlic, honey, soy sauce, rice-wine vinegar, lime juice, and red-pepper flakes in a medium bowl until smooth. A hand blender works well.
Place the pheasant meat evenly in the bottom of the slow cooker. Pour the sauce evenly over the pheasant.
Turn the slow cooker on "Low" for three to five hours, or until the pheasant is tender.
Remove the pheasant from the sauce and pull or chop it into bite-sized pieces. Reduce the slow-cooker temperature to "Warm" and place the pheasant back into the sauce for 15 minutes.
Chop the peanuts and cilantro. Serve the pheasant and sauce over rice, rice noodles, or rolled into a lettuce wrap. Garnish with chopped peanuts, fresh cilantro, and additional red-pepper flakes.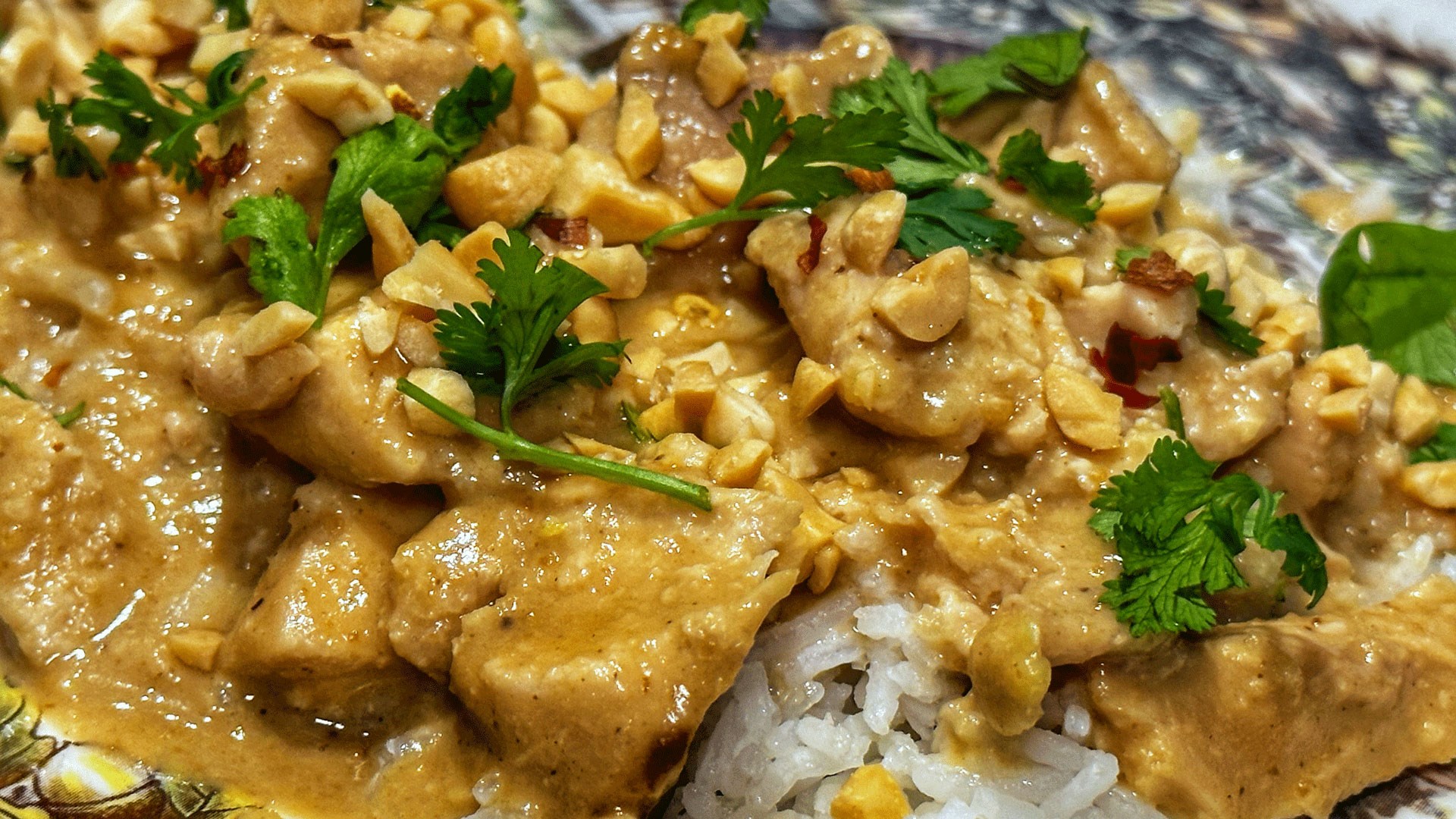 Additional Notes
*Not all slow cookers are made the same. Older models cook at lower temperatures, whereas newer models cook hotter for food safety. The good news is that pheasant does not take long to cook thoroughly, and the only concern is cooking the moisture out of the sauce. Watch for the sauce to simmer slowly and not to come to a rolling boil.
*This recipe works great with any upland birds, including wild turkey.
* Readers can enjoy a 25-percent discount on slow cookers and other meat processing equipment at westonbrands.com by entering BFENSON23 at checkout.