by
posted on April 6, 2023
Support NRA American Hunter
DONATE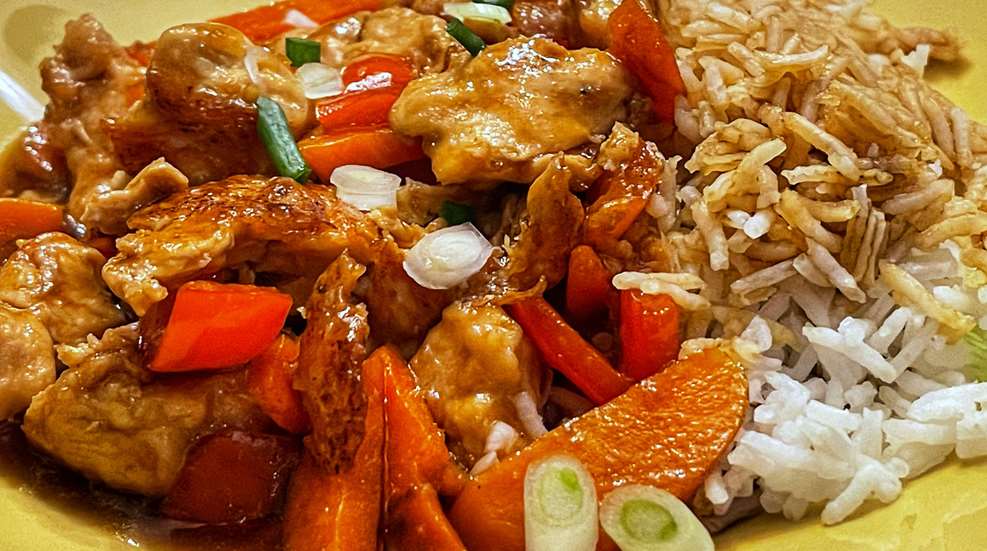 Ring-necked pheasants are a popular species among avid wing shooters. According to the Iowa Department of Natural Resources, the first introduction of pheasants was caused by a storm that damaged pens holding captive birds in that state. About 2,000 birds escaped and flourished, prompting more introductions across North America. It has been close to 150 years since the initial introduction, and upland enthusiasts still flock to states with stable populations of wild birds.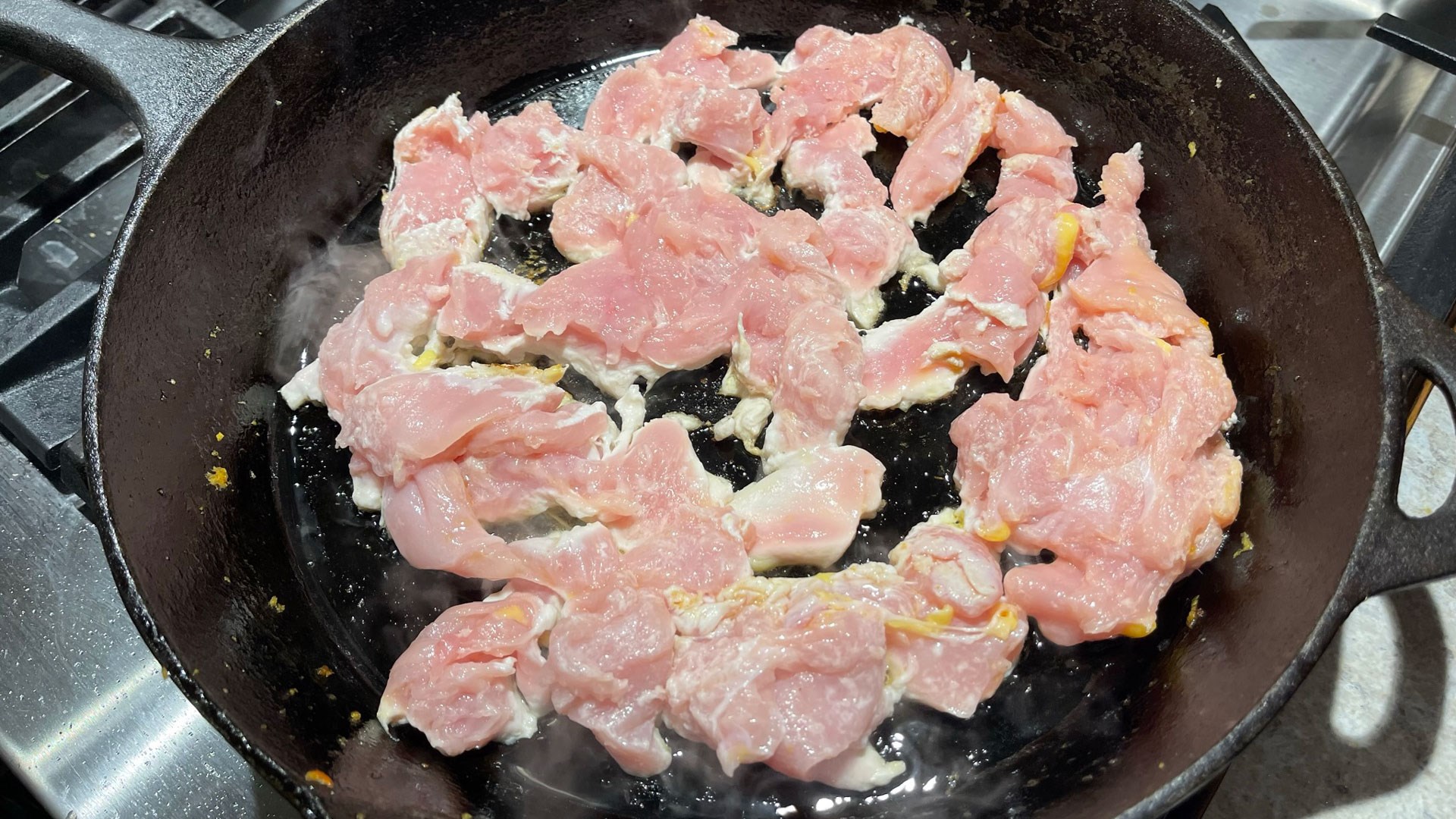 A significant part of the bird's popularity is how it graces a table. The succulent white meat is lean and flavorful. Birds are easy to clean by removing the breast meat, along with the legs and thighs. This recipe is perfect for hunters that do not wish to pluck birds but still enjoy the pheasant's diversity and great flavor.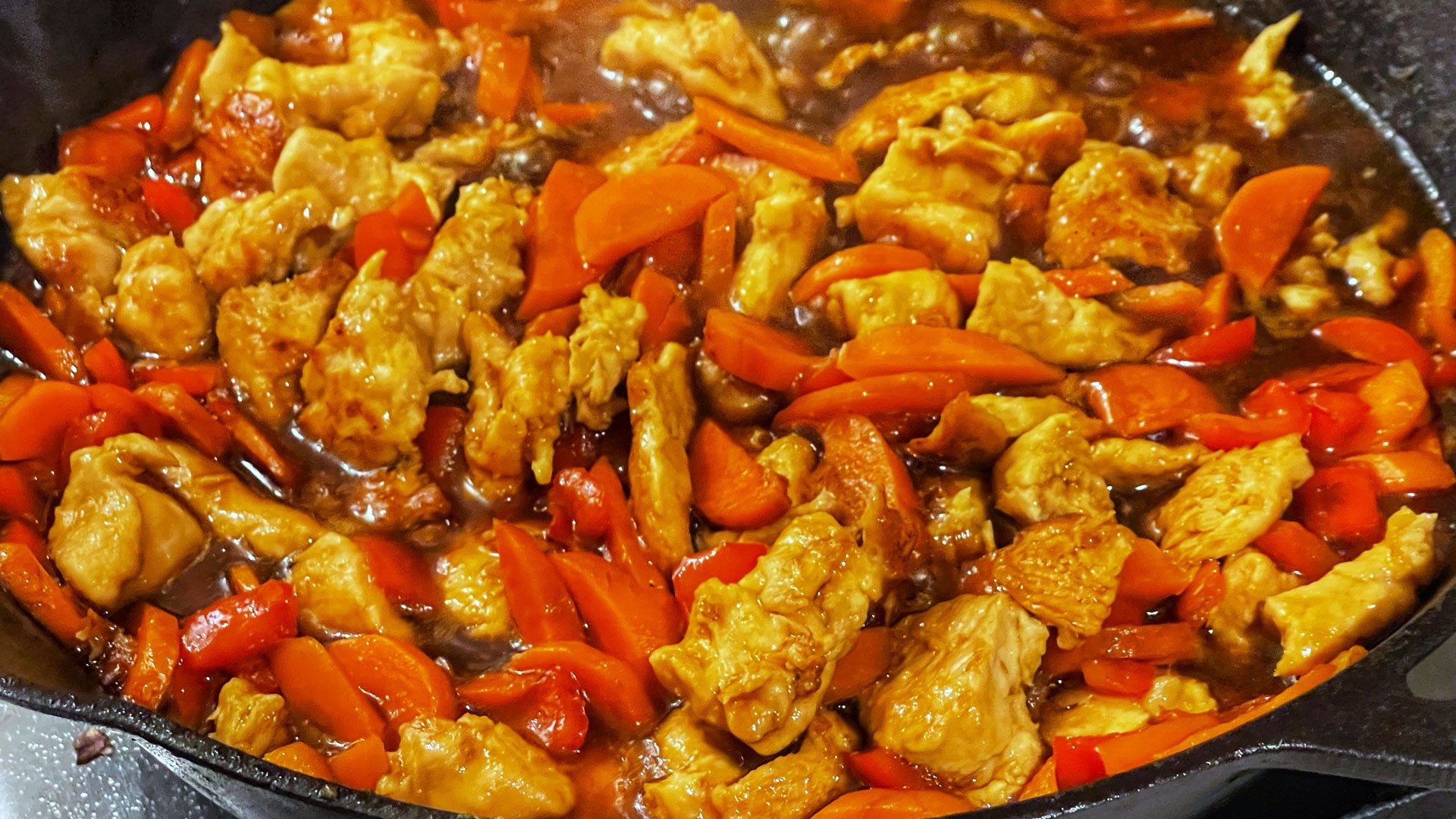 Ingredients
2 pheasants, boneless breasts and thighs
3 tablespoons of sunflower or vegetable oil
3 large carrots, cut to ¼-inch half-moons
2 large red peppers, diced into ½-inch pieces
2 tablespoons of grated ginger
2 tablespoons of cornstarch, divided
½ cup of oyster sauce
¼ cup of maple syrup
2 tablespoons of soya sauce
¾ teaspoon of salt
½ teaspoon of granulated garlic
1 cup of water
Black pepper, to taste
1 green onion, sliced thin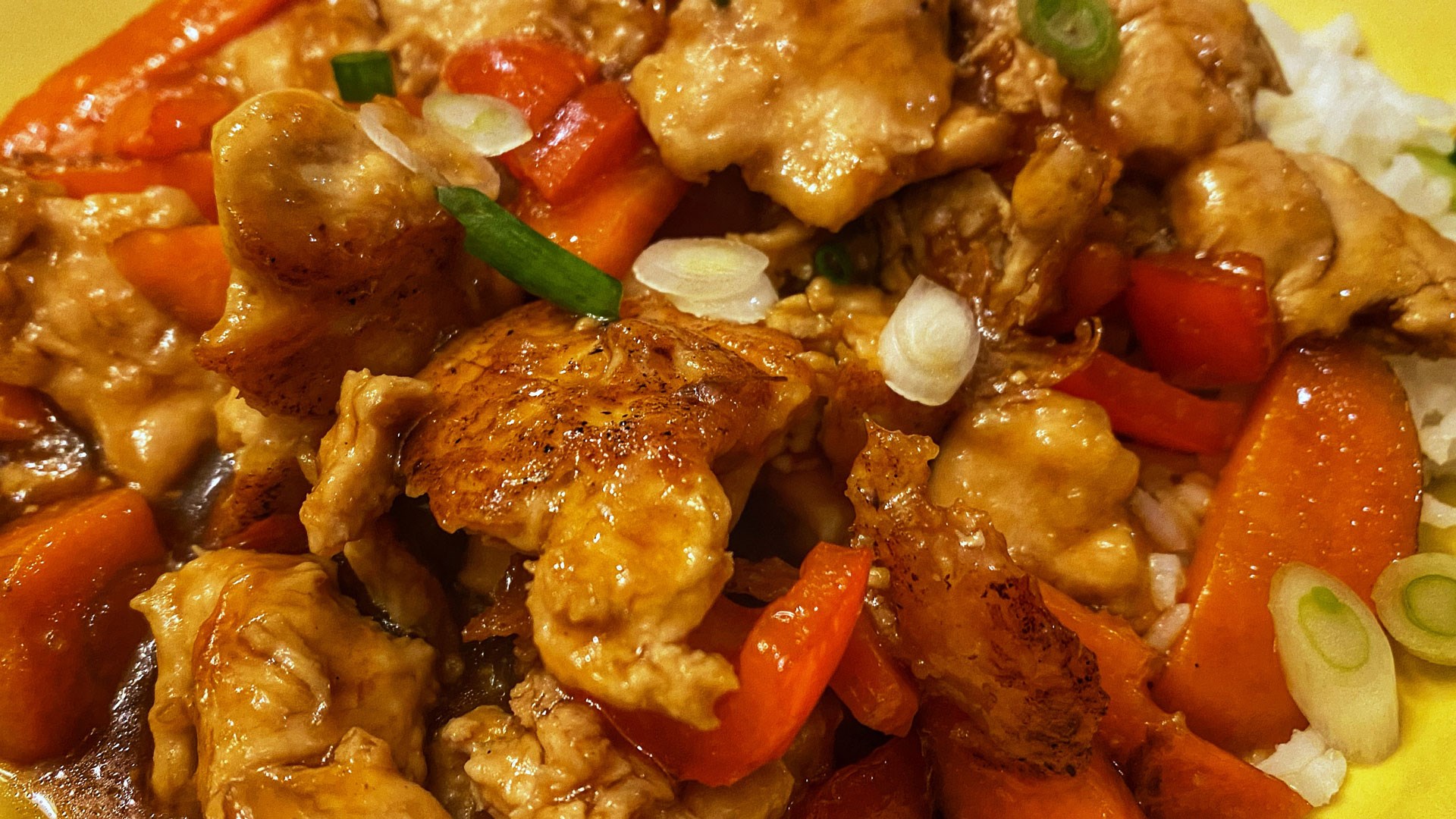 Directions
Pat pheasant meat dry with a paper towel and cube into one-inch pieces. In a medium bowl, toss pheasant with one tablespoon of cornstarch and set aside.
Heat a large non-stick or cast-iron pan over medium-high heat. Add 1 tablespoon of oil and sauté carrots and peppers for 3-4 minutes, until slightly softened. Stir occasionally.
Add ginger and cook an additional minute, then remove veggies to a plate and cover to keep warm.
Make the sauce by stirring to combine 1 tablespoon of cornstarch, oyster sauce, maple syrup, soya sauce, salt, garlic, and water—season with pepper.
Return pan to medium-high heat and add remaining two tablespoons of oil: brown pheasant, about two minutes per side.
Add veggies and sauce to the pan and bring to a boil. Reduce heat to medium-low and simmer for about five to seven minutes until the sauce thickens slightly and the pheasant is cooked through.
Serve with basmati rice, and garnish with green onion.
Chef's Tips
Prepare rice according to package directions and add 1/2 teaspoon of salt and 1/4 teaspoon of granulated garlic for every one cup of uncooked rice. For an even more authentic taste, stir one thinly sliced green onion into cooked rice before serving.
Reserve pheasant carcass, legs and wings to make a hearty stock.