by
posted on February 7, 2020
Support NRA American Hunter
DONATE
I still remember the days when ranging a target was a matter of less-than-scientific guesswork. Rangefinders either didn't exist or were too expensive, so most hunters went without them. When my Dad finally did get one of the early devices, it was large, had low magnification, and wasn't always reliable. It was used sparingly.
Fortunately, the hunting world has been revolutionized by small, lightweight and highly reliable rangefinders that allow bowhunters and shooting enthusiasts to accurately range and engage targets or game animals. While some devices are expensive—particularly those designed for long-range shooting beyond 1,000 yards—there are plenty of quality laser rangefinders available that won't break the bank. Here's a look at some of the best rangefinders on the market today across a variety of price points and applications.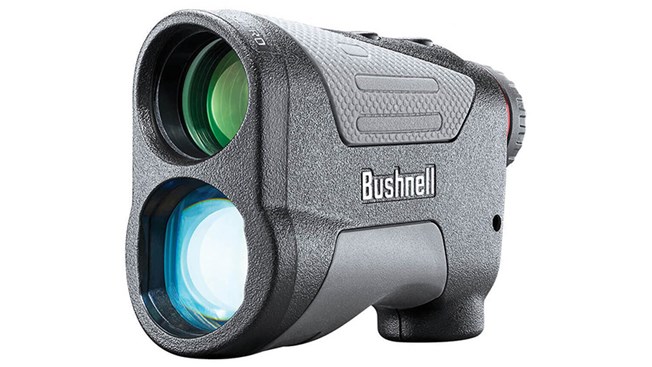 1. Bushnell Nitro 1800
Bushnell's Nitro 1800 is powered by Applied Ballistics and delivers a ballistic solution to shooters out to 800 yards with the press of a button. The device is Bluetooth capable, allowing you to pair it with a cell phone and Kestrel. Not only does it calculate distance, the Nitro 1800 features ARC technology to adjust for angle and can be used to build a complete ballistic profile in the app. Powerful and relatively affordable, the Nitro 1800 works out to 2,000 yards on a reflective target, 1,200 yards on an object like a tree and 800 yards on game animals. MSRP: $349; bushnell.com.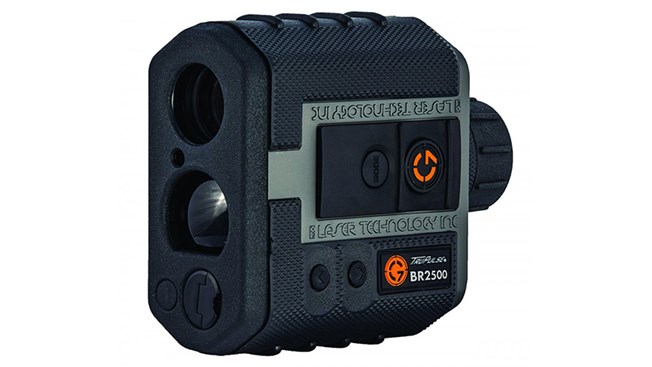 2. Gunwerks G7 BR2500
The G7 BR2500 has an effective ranging distance out to 2,500 yards and will provide ballistic solutions for drop and wind in MOA, MRAD and BDC compensation. With the press of a button, the G7 also measures range, pressure and temperature, and can be programmed with a G1 or G7 BC with muzzle velocity, sight height and zero distance. The onboard computer will store up to five custom programmable ballistic profiles, and features a rugged Gore-Tex housing to brave any climate. It's one of the heavier and more expensive rangefinders on the market, but when paired with a precision rifle, it's fully capable of taking the guesswork out of long-range shots. MSRP: $1,599; gunwerks.com.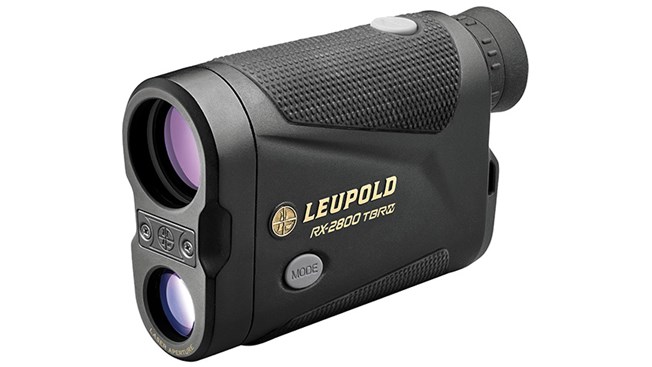 3. Leupold RX-2800 TBR/W
Another great offering for the long-range enthusiast, the RX-2800 TBR/W features Alpha IQ technology that offers ½-yard accuracy out to 2,800 yards. The rangefinder features 7x magnification for covering extreme distances and utilizes an OLED display, offering fast, precise readings. True Ballistic Range with Wind (TBR/W) technology offers a ballistic solution that includes angle, individual rifle ballistics and a hold point for 10-mph wind at a 90 degree angle for dead-on aiming at serious range. MSRP: $779.99; leupold.com.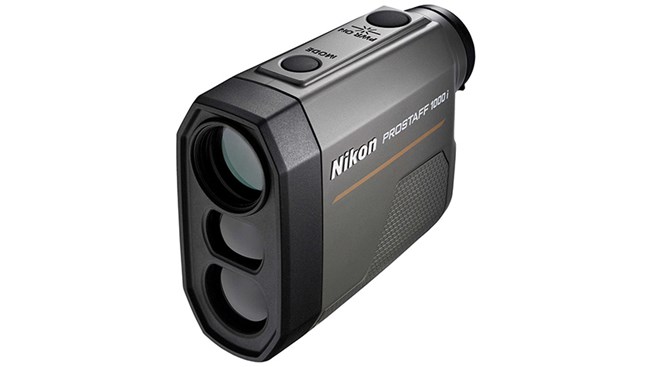 4. Nikon ProStaff 1000i
Featuring a slim profile that's equally effective for rifle or bowhunters, the ProStaff 1000i laser rangefinder offers speedy ranging capabilities that are precise and consistent. It will range out to 1,000 yards, and features Nikon's ID technology for measuring horizontal distance even when angles get as steep as 89 degrees. That's great news for treestand hunters and Western big-game enthusiasts who often face shots on steep terrain. The 6x optical system makes seeing and ranging game out to 600 yards a thing of beauty, while the Tru-Target System allows shooters to select First or Distant Target Priority. MSRP: $199.95; nikonsportoptics.com.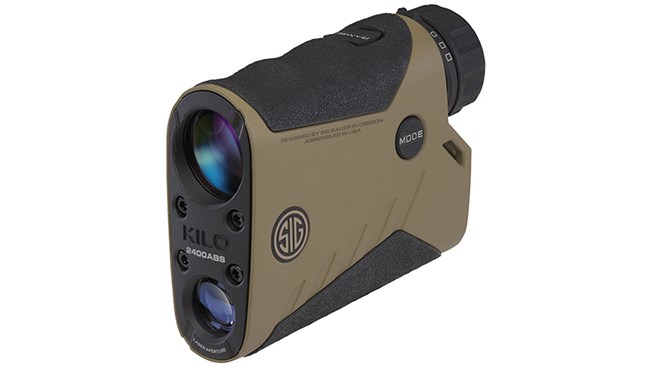 5. SIG Sauer Kilo2400ABS
SIG has a number of great rangefinders in its Electro-Optics stable, including the Kilo2400ABS. Loaded with features, the Kilo2400ABS comes with a wind meter and tripod adapter and pairs nicely with SIG's ballistic solver app on any smartphone. The device features Angle Modified Range (AMR) to adjust for angle of incline or decline, as well as a Lightwave DSP engine that scans with a refresh rate of four times per second even out to a mile. MSRP: $1,499; sigsauer.com.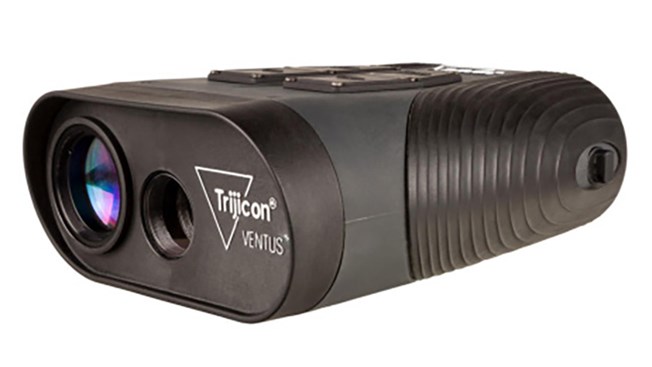 6. Trijicon Ventus
New for 2020, the Trijicon Ventus is in a category all its own. Powered by WindPro technology, the Ventus offers advanced wind mapping and range detection with a Doppler LIDAR engine that can measure headwind, tailwind, crosswind and even vertical wind components at six different distances in from of the shooter. The Ventus works out to 5,000 yards and comes with 9x magnification. It works in any weather, including fog, sleet, snow and dust. The device can be paired with the Trijicon Ballistics App for complete ballistic solutions and is hands down one of the coolest rangefinders on the market (available in the second-half of 2020). MSRP: TBD; trijicon.com.
7. Vortex Razor HD 4000
A top-of-the-line option from Vortex, the Razor HD 4000 is a dream come true for extreme hunters, archers, or competitive shooters. The HD 4000 features four targeting modes (Normal, First, Last, and Extended Long Range) to conquer any environment, while primary HCD (Horizontal Component Distance) technology compensates for steep angled shooting up to 70 degrees. ELR mode enables ranging a reflective target out to 4,000 yards or a game animal out to 2,200 yards. A 7x magnification provides long range capabilities, while the 9.9-ounce weight makes the HD 4000 ideal for field carry. MSRP: $729.99; vortexoptics.com.
Want to read more from Eric Conn? Check out the following articles:
• Top 10 Elk Cartridges of All Time
• Best Big-Game Loads for the 6.5 Creedmoor
• Best Factory Loads for the .280 Ackley Improved
• Review: Hornady Subsonic .30-30 Winchester Ammo
• Top 8 Spotting Scopes for 2019
• Top 7 Handgun Hunting Loads for 2019
• Review: Christensen Arms Traverse
• Top 7 Rimfire Cartridges of All Time
• Is This The Ultimate Backcountry Rifle?
• 8 Best Charge-Stopping Bear Cartridges
• Top 10 New Riflescopes of 2019