by
posted on August 7, 2019
Support NRA American Hunter
DONATE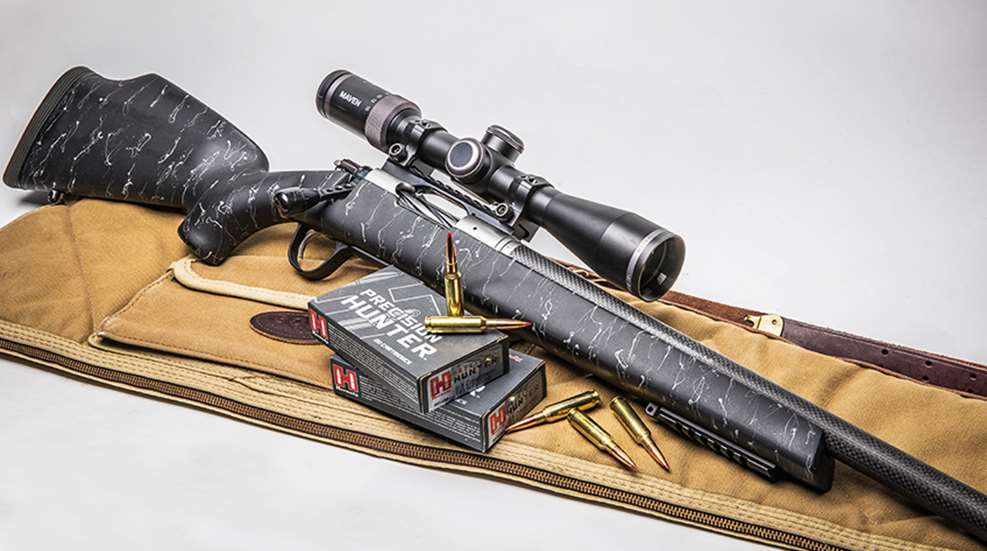 This year marked the 50th anniversary of the moon landing, an accomplishment grounded in a decade when the engineering envelope was being pushed as far as possible to make space flight possible. Since then, the materials and technologies used in the aerospace sector have continued to advance and expand into other industries.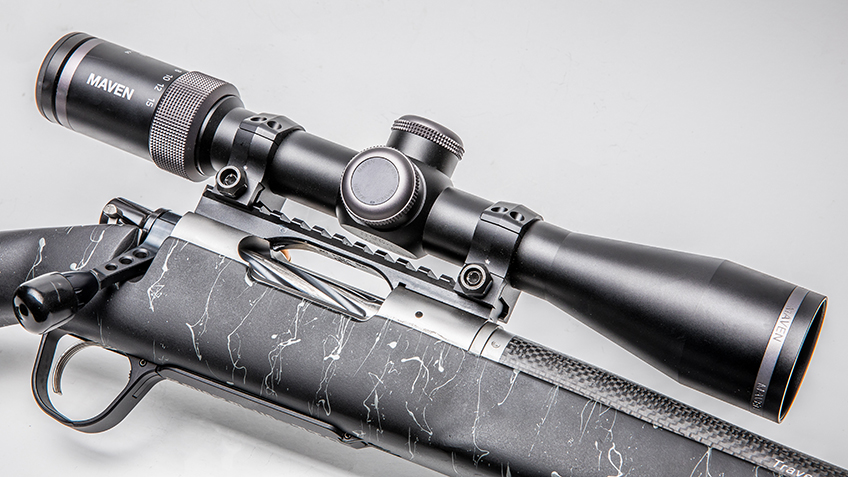 That includes the firearms industry, which has seen its fair share of advancement thanks to the crossover of manufacturing processes and aerospace-grade materials. One of the leaders in this movement is Christensen Arms, a Utah-based gun company whose owners originally made a name for themselves building components for rockets and airplanes. The company's claim to fame is the stainless steel barrel wrapped in carbon fiber, a design feature it pioneered. With decades-deep roots in the aerospace industry, Christensen Arms has also employed tighter manufacturing standards and various materials into its production, resulting in ultralight firearms that deliver premium performance.
The newest of Christensen's firearms is the Traverse bolt-action rifle, which is designed for the demands of the backcountry hunter. Lightweight but capable of delivering sub-MOA accuracy, the Traverse sports a carbon-fiber-wrapped barrel and carbon fiber composite stock. At just 7.3 pounds, the Traverse is currently available in a number of cartridges, from .22-250 Remington to .300 PRC. The rifle featured in this review was chambered in the ever-popular 6.5 Creedmoor and utilizes a short-action design.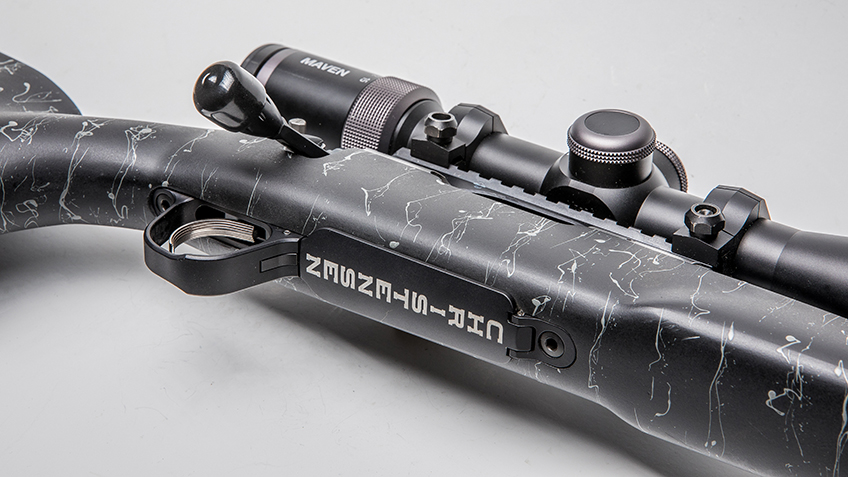 A Stiff Drink
The beauty of the Traverse's carbon-fiber barrel is manifold and goes beyond appearance. First, a 416R Stainless Barrel is machined in-house with a slim profile, and is meticulously rifled and bore-scoped for precision, giving Christensen Arms the confidence to make a sub-MOA guarantee. The barrel, which is hand lapped and free-floated, is also designed with a match chamber.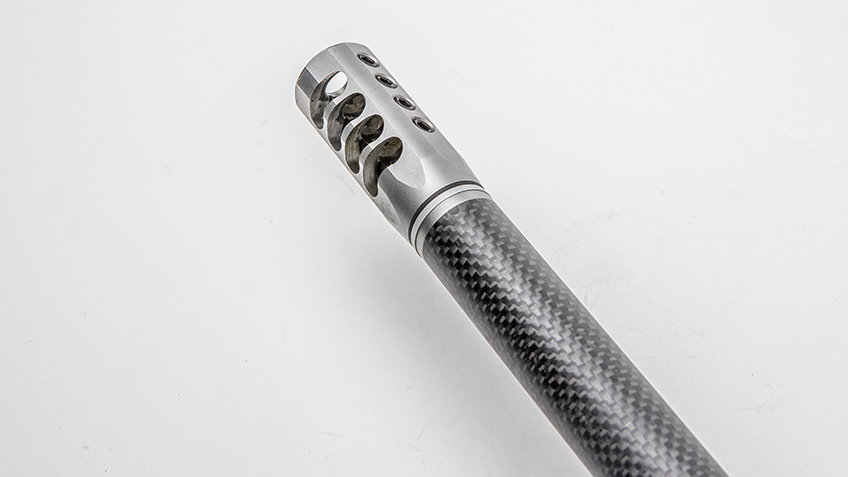 What you have at that point is a slim target contour barrel that is lightweight but, like all slender profiles, doesn't do well dissipating heat. As the barrel heats up, accuracy diminishes and your shots start to scatter. What the carbon-fiber wrapping provides is heat dissipation that is more effective than metal, so you've got a heavy barrel without the heavy. As heat is properly dispersed, barrel harmonics remain consistent and, as a result, accuracy is maintained.
The other benefit of the carbon-fiber wrapping is that it makes the barrel incredibly rigid, producing the same harmonics with every shot fired. Again, the result is impressive accuracy. To see how well this design theory works in practice, I fired four, three-shot groups as quickly as I could without losing ground in the accuracy department. After checking targets, the group sizes remained the same and I could wrap my hand around the barrel without getting burned, something you can't usually say about a metal barrel on a lightweight rifle.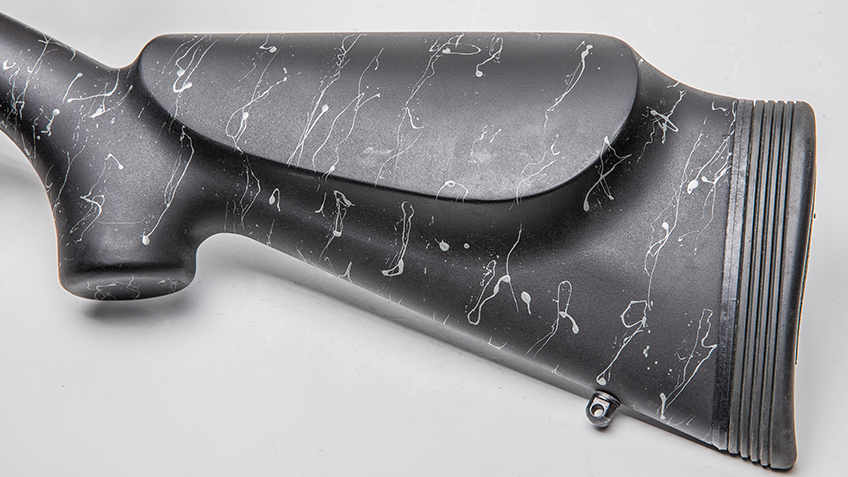 Along with the wrapped barrel, the stock is constructed with a carbon fiber composite and features a Monte Carlo-style design with a raised comb and full palm swell. What's amazing when first picking up the rifle is not only the minimal weight, but the incredible balance. A few fingers placed beneath the floor plate are enough to achieve perfect equilibrium, while the same weight distribution makes the rifle feel perfect against the shoulder.
The removable, stainless steel side-baffle brake tames the already mild recoil of the 6.5 Creedmoor so that an afternoon at the range is virtually pain-free on your shoulder. A LimbSaver buttpad helps in the recoil department, too.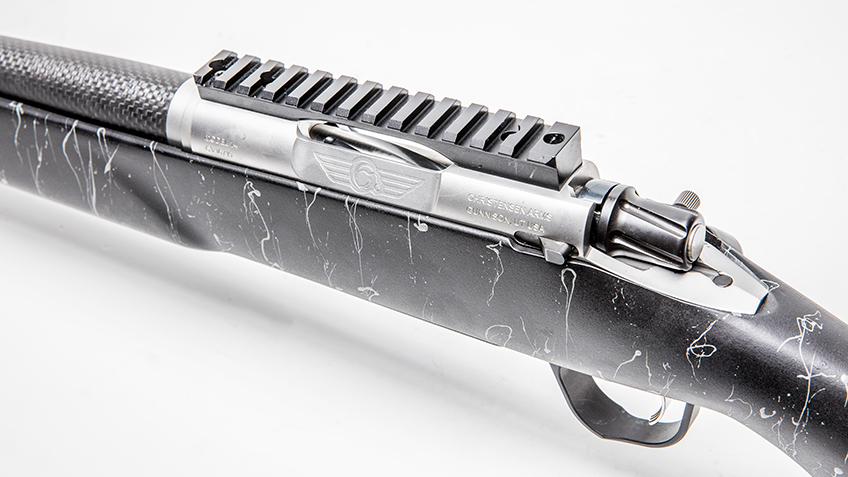 Another unique design element on the Traverse is the billet receiver, which not only looks great, but helps decrease the rifle's overall heft. An enlarged ejection port makes loading less of a fine motor skill, while a hinged floorplate provides easy downloading when it's time to case the rifle at your truck. In terms of bolt design, the Traverse features a twin-lug, spiral fluted bolt with M16-style extractor and fluted, enlarged bolt handle. Dual ejectors are utilized for magnum calibers.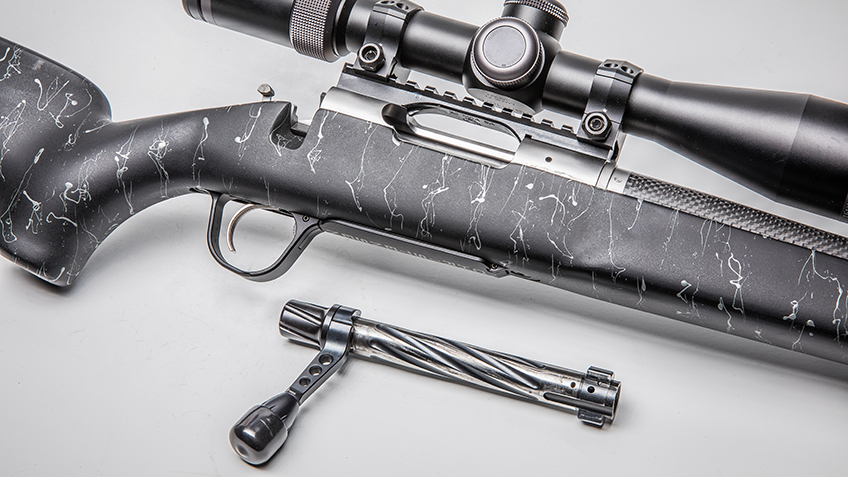 No long-range rifle would be complete without a quality trigger, and the Traverse is no exception. The rifle features a match-grade trigger that is adjustable from 2.5 to 3.5 pounds and has an incredibly crisp, clean break. As testing demonstrated, the trigger is a huge contributing factor to a rifle that shoots well below MOA.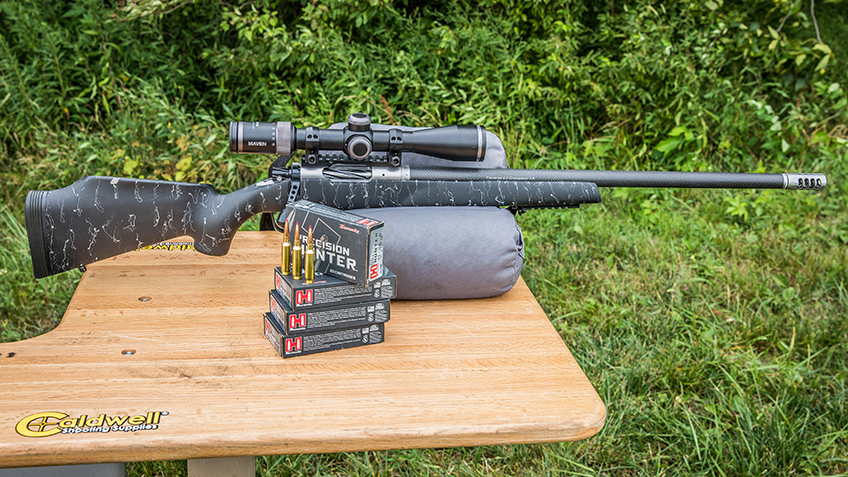 Range Call
For testing, the Traverse was topped with a Maven RS.1 2.5x-15x-44mm riflescope, which offers a long-range reticle and load-specific, customizable elevation turret in a relatively lightweight package. Built with a first-focal-plane reticle, the RS.1 features ED glass for maximum light transmission and color rendering, and is available with either a MOA or SHR (simplified holdover) reticle. Paired with the Traverse, the RS.1 is ideal for backcountry hunters who want to stretch their maximum effective range.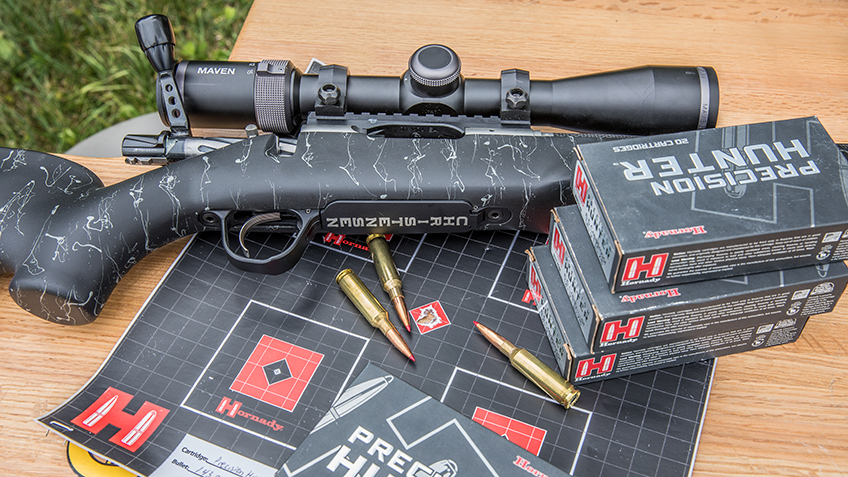 Accuracy testing was conducted from a bench and sandbag rest at 100 yards. Data was collected from three, three-shot groups and measured with a digital caliper. The first load tested was Hornady's Precision Hunter 143-grain ELD-X, a long-range hunting bullet with tremendous accuracy. The best group of the day measured .296-inch, which is impressive, especially with factory loads. Average groups came in at .59-inch. The second load tested was Hornady's 140-grain ELD Match load, which produced an average group of .71-inch. Third and finally, the Barnes 120-grain TTSX BT delivered an average group of .84-inch.
Parting Shots
Lightweight and incredibly accurate, the Christensen Arms Traverse is every bit the backcountry or mountain hunting rifle it's billed to be. While it's hardly inexpensive, the Traverse boasts an aerospace-grade construction loaded with features that truly deliver. It's one of the most accurate rifles on the market, especially when stacked up against many other ultralight competitors. With perfect balance and a stellar trigger, the Traverse is built to cover some serious country.
Technical Specifications
• Caliber: .22-250 Rem., .243 Win., .26 Nosler, 6.5 Creedmoor (tested), 6.5-284 Norma, 6.5 PRC, 7mm-08 Rem., 7mm Rem. Mag., .28 Nosler, .280 Ackley, .270 WSM, .270 Win., 308 Win., .30-06 Sprg., .300 WSM, .300 Win. Mag., 300 PRC, .30 Nosler, .300 RUM
• Type: bolt-action
• Barrel: 20″; 1:8″ twist; light contour target with carbon-fiber wrapping
• Bolt: twin lug; spiral fluted; M16-style extractor
• Muzzle device: stainless steel side-baffle brake 
• Trigger: match-grade, 2.5-3.5 lbs. (adjustable)
• Stock: carbon-fiber composite; Monte-Carlo; black with grey webbing
• Weight: 7.3 lbs.
• MSRP: $2,395; christensenarms.com