by
posted on June 6, 2019
Support NRA American Hunter
DONATE
From Daniel Boone to Teddy Roosevelt, North American hunters have long been held captive by the allure of the backcountry. Perhaps it's the danger of long-toothed predators, the remoteness of roadless dark timber or the necessary physical and mental fitness an outdoorsman must possess to survive in the wild. Apart from the requirements laid upon the hunter, there's also the question about what kind of gear is best suited for the untamed wild. 
No single issue can be more paramount for the backcountry hunter than rifle selection. Since no backcountry hunt is the same, the hunter will have to consider the terrain, average length of shot and species he'll be hunting. The rifle must be light enough for carry in high-mileage situations, yet durable enough to withstand unforgiving weather, harsh geography and constant abuse from backpacks, trucks and horses.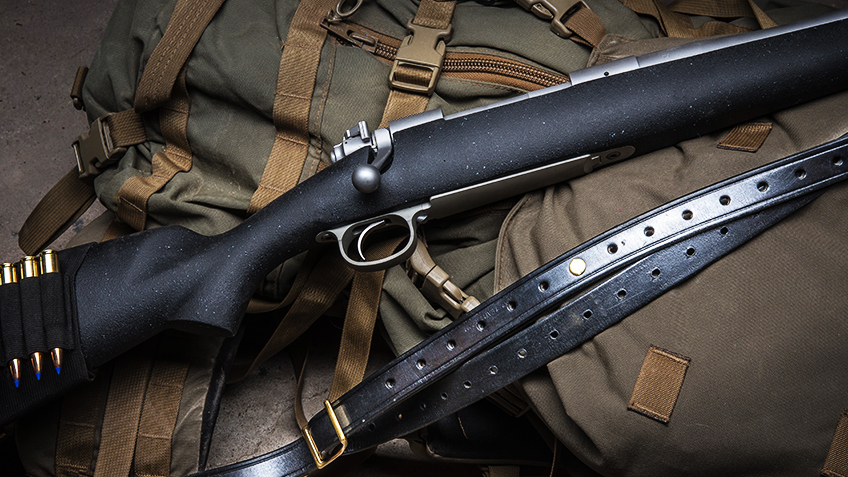 Likewise, careful attention must be paid to caliber and load selection, especially if the hunt takes place in the presence of charging, aggressive predators. Equally important, the hunter must decide which optic best suits his needs, how long of a shot he's prepared to take and how well that rifle works in tandem with a chosen rangefinder. Finally, thought must be given to oft-overlooked accessories like the sling, which can significantly impact your comfort level and ability to pull off a shot when the moment of truth comes.
If you could build any rifle exclusively for the backcountry, which components would you choose? While no two hunters will answer that question the same way, the principles above can be used to point yourself in the right direction. After three decades of backcountry hunting, I've learned many painful lessons about what works and doesn't, from boat-anchor rifles to underpowered calibers and poor bullet selection. Combining experience afield with the latest in rifle designs and optics technology, I set out to build what I think is darn near the perfect rifle. The question remains: Is this the ultimate backcountry rifle?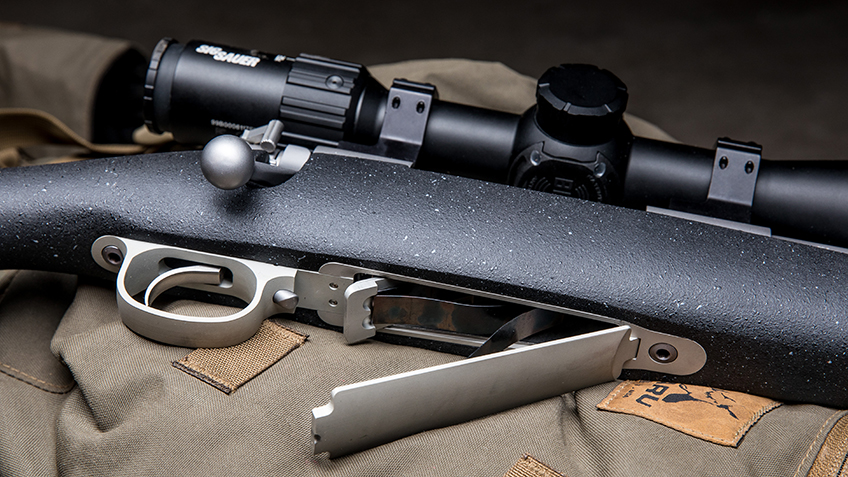 The Rifle Platform
There's no question that a backcountry rifle will see ample miles on your shoulder or back, which means weight is a primary factor. As a result, many companies have introduced mountain rifles lighter than 5 pounds. While they do reduce fatigue from carry, they also, in my experience, sacrifice stability during the shot process. This is especially true for longer-distance shooting.
Montana Rifle Company's X3 rifle strikes what I think is a near perfect union between weight and balance. Utilizing a Kevlar-reinforced, carbon fiber stock, the company was able to shave nearly a pound off the already impressive X2, giving the long-action rifle a weight of right at 7 pounds. The X3 also features an aluminum trigger guard and floor plate, which reduce weight but provide ample strength.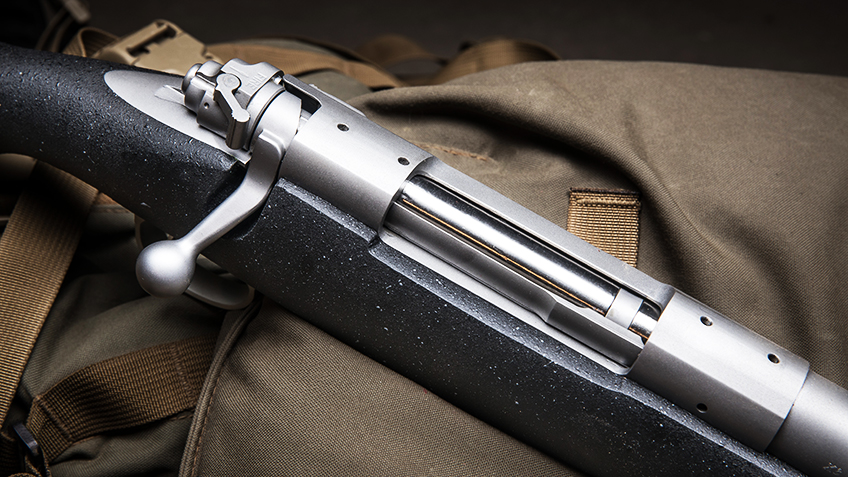 Best of all, perhaps, is the glass- and aluminum-bedded Model 1999 action, which features a controlled-round feed bolt with Mauser-style ejector and three-position safety. Extremely reliable in the face of dangerous game, the action accommodates short or long variants and an impressively long list of chamberings. The rifle also features the superb Winchester Model 70 pre-64-style adjustable trigger.
It's also important that a backcountry rifle be able to withstand harsh weather conditions, which the synthetic stock and stainless steel barrel certainly do. Speaking of barrels, the X3 in .30-06 features a 24-inch barrel with No.2 contour that is free-floated and button-rifled to deliver premium accuracy.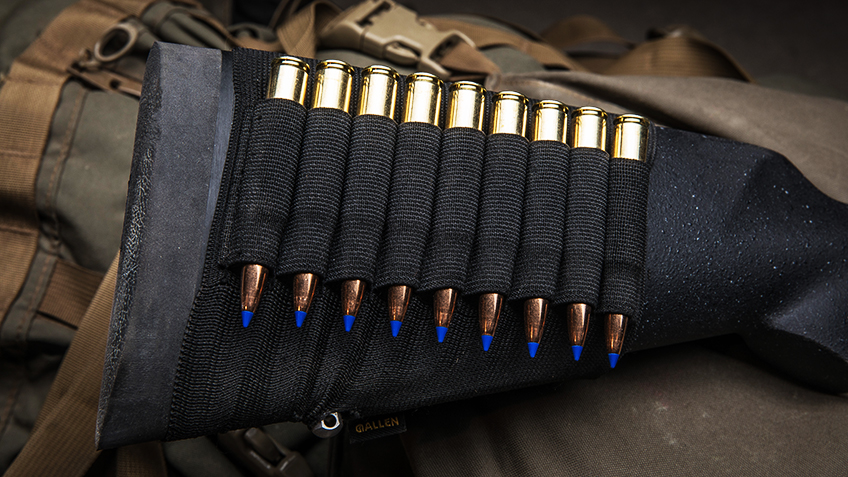 Caliber and Load Selection 
While it isn't the sexiest cartridge at present, the .30-06 Springfield is arguably one of the most versatile big-game rounds ever made. It's effectively taken every big-game species in North America from deer to elk and moose, including the dangerous variety of grizzly bear in Alaska. For that same reason, it might just be the ultimate backcountry caliber, especially when considering many big-game species also inhabit bear territory. It can be chambered in a lightweight rifle without producing the excessive recoil of larger magnums, yet is still capable of ethical lethality to at least 500 yards.
In terms of knockdown power, the dirty-ought-six packs plenty of punch for the toughest game and is capable of sending a 180-grain Nosler AccuBond bullet at 2750 fps from the muzzle with over 3,000 ft.-lbs. of energy. Bullet drop is less than the 180-grain .308 Winchester at 500 yards, with roughly 100 more fps and ft.-lbs. of energy.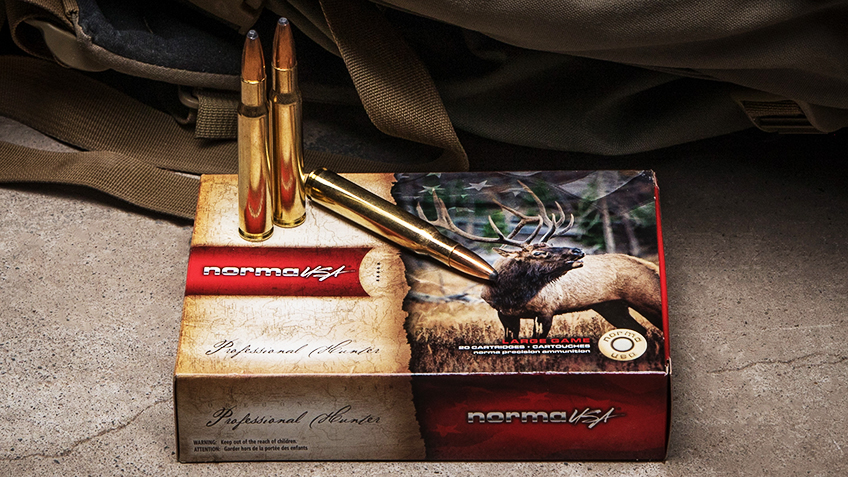 There's also a wide variety of legendary .30-06 ammunition available for big and dangerous game, including Nosler's AccuBond, Federal's Trophy Bonded Bear Claw, Hornady's GMX, or Norma's Oryx. For long-range work, the AccuBond Long Range, Trophy Bonded Tip, Hornady Precision Hunter, or Norma's new BondStrike. Since tracking game in the backcountry can turn nightmarish, especially with so many miles already on your legs and back, it's imperative to utilize a well-constructed bullet that offers lethal expansion and accuracy out to considerable distances.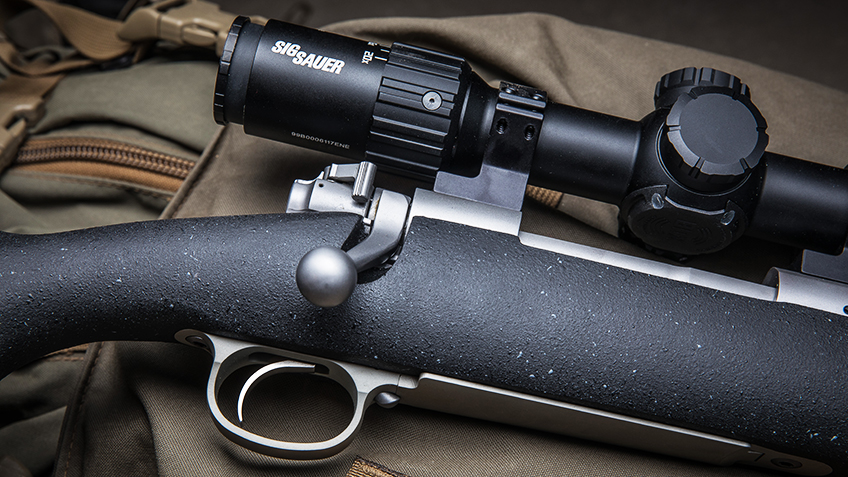 The Glass  
Many backcountry hunters would opt for a smaller, lighter optic, and understandably so. Several riflescopes, including Maven's new RS.2, are specifically designed for the low-profile, ultralight needs of the wilderness hunter. When hunting thick timber with relatively close-range shot possibilities, a lightweight 3X-9X scope is certainly useful. 
My preference, however, is for more precision at long range, especially in open mountain country where longer shots are a serious possibility. As a result, I opted for SIG Sauer's Sierra3BDX 6.5X-20X-52mm riflescope with the Kilo2400BDX rangefinder, which adds a little over a pound of weight to the rifle setup but greatly extends the range. If you want less weight, SIG offers several riflescopes with less magnification.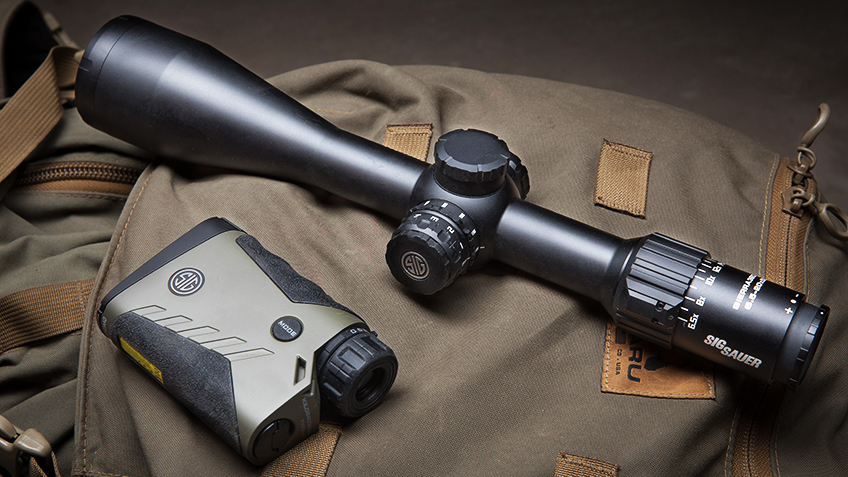 SIG's Ballistic Data Xchange (BDX) technology allows hunters to connect a smartphone with BDX ballistic app to the Kilo rangefinder, which syncs with the Sierra riflescope to illuminate the proper aiming point in the reticle. It's a simple process: after you've entered your ballistic data into the app, you can range your target and get an illuminated aiming point in the reticle. While each hunter must determine their own maximum effective range for an ethical kill, the BDX system helps take the guesswork out of holdovers, thus increasing the chance for a clean, ethical kill.
The ideal backcountry optic also has to be durable, as bumps and drops are fairly common in arduous terrain. Horses rub against trees or lay on your rifle while it's in the scabbard, and trips down steep sidehills happen.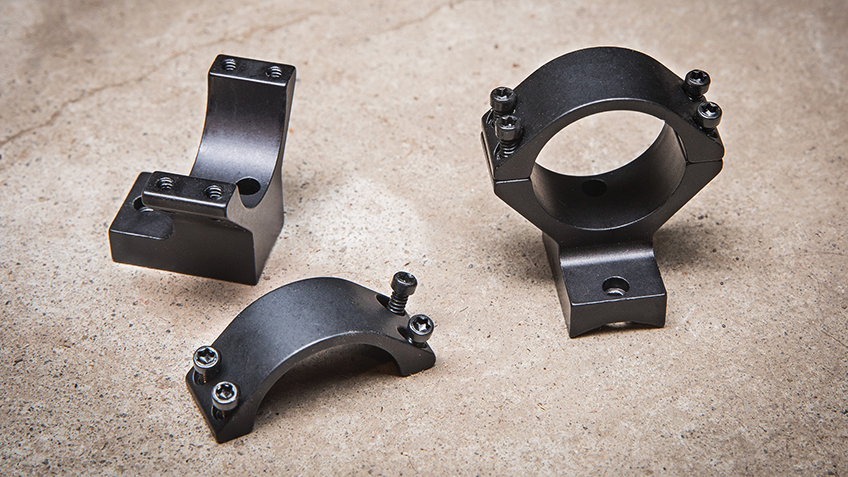 The Accessories
A critical component of the ultimate backcountry rifle setup is the scope mount. For this build, I opted to go with Talley's lightweight alloy scope mounts, which feature a one-piece design that eliminates the possibility of a loose or unstable connection between rings and bases. Not only are they mountain tough, Talley's alloy mounts weigh just 2 ounces, an important factor in the kind of country where every ounce counts.
Since you'll be carrying the rifle through long miles across difficult terrain, the sling is another important decision. I've opted for a Rhodesian sling from Andy's Leather, which carries comfortably on the shoulder in American or European carry styles and features a forward loop for slipping your elbow through as shooting support. It's relatively minimalistic in design, doesn't catch on gear or packs, and is an invaluable snap shooting aid in timber country.