by
posted on July 31, 2019
Support NRA American Hunter
DONATE
Humans are visual hunters. We rely on our eyes more than any of our senses, and being able to spot game efficiently and deliver shots effectively are critical elements to a successful hunt. That's why good optics are extremely important.
Traditionally, the best optics also carried the highest price tag. Today, however, there are a number of great binos, scopes and rangefinders that are also quite affordable. If you want to make this hunting season your best ever, you must have really good glass, but you don't have to spend a fortune to get it. Here are 13 great optics under $500.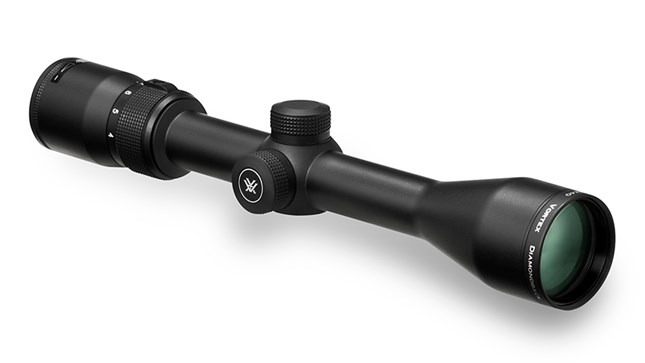 1. Vortex Diamondback 4x-12x-40mm Riflescope
The rugged Diamondback 4x-12x-40mm features one-piece aircraft-grade aluminum alloy construction and comes with your choice of Vortex's V-Plex or Dead Hold BDC MOA reticles. The 3x magnification range makes this a versatile optic for just about any hunting situation, and with its 1-inch tube, the Diamondback weighs in at a scant 14.6 ounces. The capped elevation and windage turrets offer 60 MOA of adjustment (¼ MOA/click). Additionally, these optics are argon purged and feature multi-coated lenses. If you're looking for a do-all hunting optic this is a great—and quite affordable—choice. All Diamondback scopes are backed by Vortex's lifetime warranty. MSRP: $269.99; vortexoptics.com.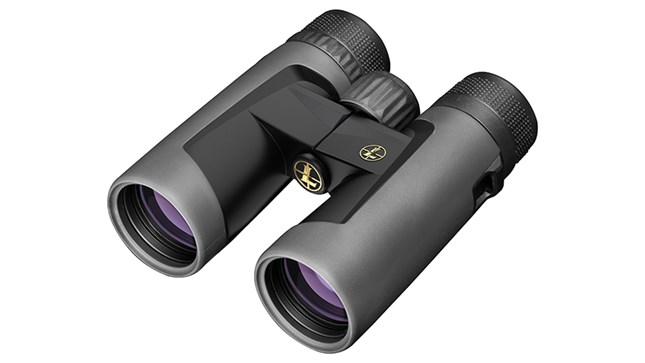 2. Leupold BX-2 Alpine Binocular
I had the opportunity to carry the new BX-2 Alpine binos on an Idaho bear hunt, and I came away from the trip extremely impressed by these optics. Like other Leupold optics, the Alpines feature the Twilight Max Light Management System, which provides a crisp, clear image long after the light fails and other binos have gone to bed. There are four BX-2 Alpine models currently available—8x42, 10x42, 10x52, 12x52—and all are equipped with a durable magnesium housing, central focus dial, twist-up eyecups and a tripod adapter. The 10x42s I tested weighed in at a manageable 28 ounces, and the multi-coated lenses and waterproof/fogproof construction stood up against days of heavy rain. These binos are backed by a superb warranty, and are a bargain considering the level of quality. MSRP: $299.99-$379.99; leupold.com.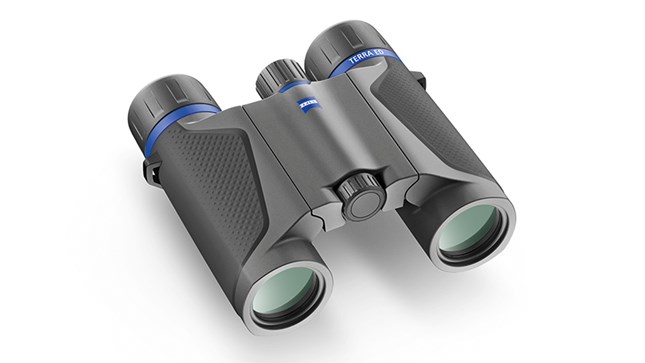 3. Zeiss Terra ED Pocket Binocular
If you want the lightest, most compact binos available, check out the Zeiss Terra ED Pocket line. Available in your choice of 8x25 or 10x25, these optics weigh just 10.9 ounces and they fit easily into a coat or jacket pocket, a truck console or a pack. They're perfect for high-mountain hunting where every ounce of added weight is a burden, but with 8x and 10x magnification, the Terra ED Pocket binos are really well-suited for just about any hunting situation. Don't let their compact size fool you: they have a long list of high-end features, including multi-coated lenses and durable rubber hardware. MSRP: $349.99; zeiss.com.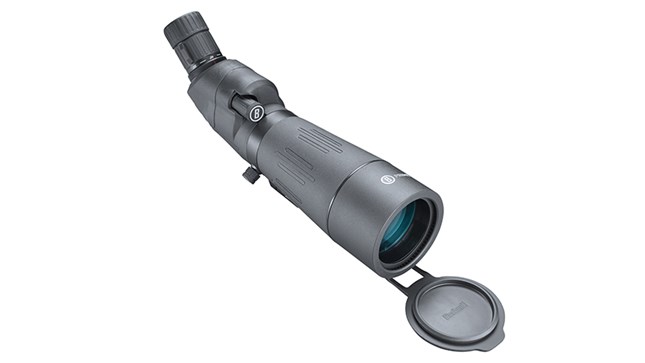 4. Bushnell Prime Spotting Scopes
Bushnell's Prime spotting scopes are available in 16x-48x-50mm and 20x-60x-65mm configurations, and the 20x-60x comes with your choice of a straight or 45-degree eyepiece. All of these spotting scopes are equipped with Bushnell's EXO Barrier Technology that protects the lenses against water, debris, smudges and fogging, so you'll have a crisp, uninterrupted view when scouting. They also feature IPX7 waterproofing and multi-coated lenses, but if you encounter a problem, you're backed by Bushnell's Ironclad Warranty. The optical clarity of the Prime family of spotting scopes belies their low price, and with weights ranging from 32 to 38 ounces, they're also less burdensome than competing models. MSRP: $299.99-$359.99; bushnell.com.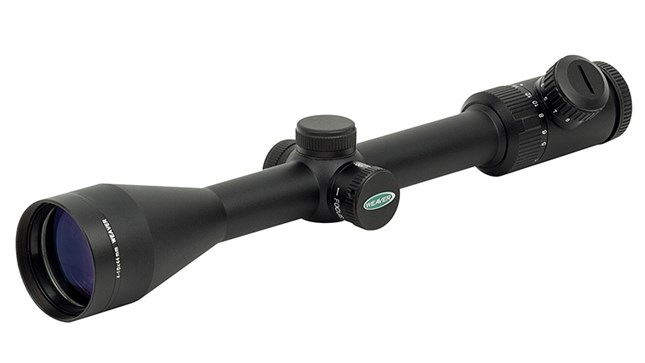 5. Weaver KASPA Riflescopes
Weaver is a name hunters have trusted for years, and the company's KASPA line of riflescopes offer an affordable option to more costly optics. They feature aluminum main tubes, ¼ MOA click adjustments, and multiple reticle options, including special reticles for slug guns, muzzleloaders, varmint and turkey guns. All KASPA scopes are nitrogen purged to eliminate internal fogging, and they're all backed by Weaver's limited lifetime warranty. The construction and clarity is good for the price point, so if you're looking for a budget riflescope that'll meet the needs of most hunters, the KASPA family is a great option. MSRP: $132.45-$298.45; weaveroptics.com.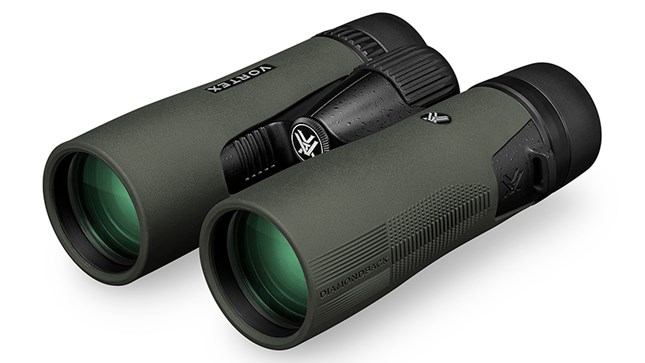 6. Vortex Diamondback 10x42 Binocular
If you're shopping for new hunting binos the Vortex Diamondback should be on your short list. They feature fully multi-coated lenses with dielectric coating for really crisp, clear images. They also offer especially good image quality in low-light conditions—a critical concern for hunters—and their rugged rubberized exterior and waterproof/fogproof construction allow them to take a beating from the elements without being destroyed. Twist-up eyecups, a diopter adjustment and center focus wheel come standard, and at 21.4 ounces, these binos are some of the lightest 10x42s around. MSRP: $279.99; vortexoptics.com.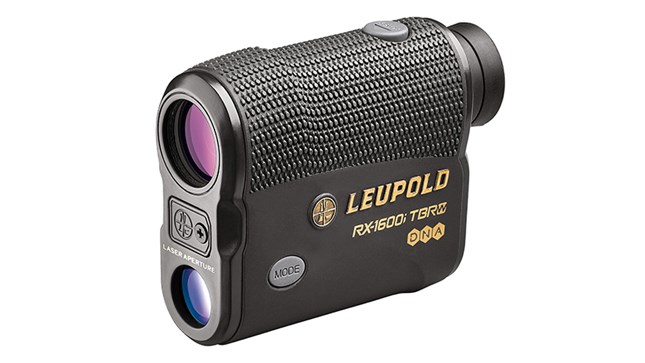 7. Leupold RX-1600i TBR/W Rangefinder
Rangefinders have become standard equipment, but you won't find a more sophisticated rangefinder under $500 than the Leupold RX-1600i TBR/W. It offers True Ballistic Range technology with a built-in inclinometer that accounts for both angle and wind, and the 1600i ranges reflective objects up to a mile away. The red OLED display is easy to see, and the 1600i features versatile 6x magnification, line of sight distance, a scan mode, and comes with fully multi-coated lenses for a clear view in any conditions. The lightweight aluminum housing keeps weight to just 21 ounces, and the RX-1600i TBR/W measures just under 4 inches long. How precise is it? Thanks to Leupold's DNA Technology, it will range objects to +/- .5-yard. Think of it as a ballistic computer that fits in your pocket. MSRP: $437.99; leupold.com.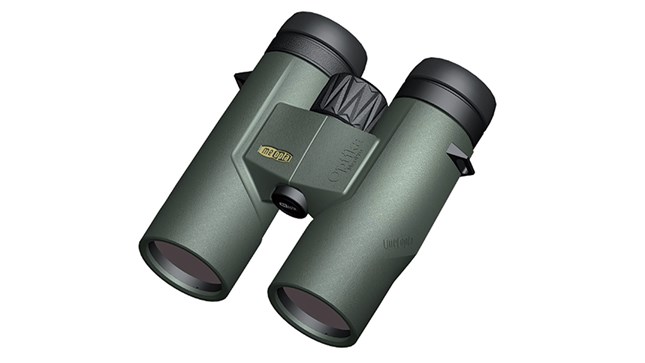 8. Meopta Optika HD
If you're looking for a new pair of binos, then the new Optika HD from Meopta bear close inspection. These room prism binos come with a durable magnesium housing that keeps weight down to as little as 23 ounces. Superb lens coatings offer a clear view in any light conditions, and the durable rubber armor on the exterior of the Optika HD is built to withstand rough handling. The focus wheel is easy to reach, and adjust and twist-up eyecups are another nice touch on these budget binos. There are two models available (8x42 and 10x42) and both are nitrogen purged for distortion-free viewing. The Optika HDs stack up well against much more expensive binos and don't give up much to their higher-priced counterparts in terms of features or optical clarity. MSRP: $289.99; meoptasportsoptics.com.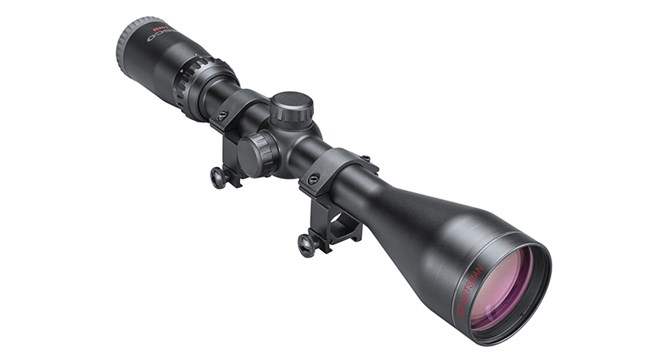 9. Tasco Sportsman Riflescopes
The Tasco Sportsman is a bare-bones riflescope line that's a good option for anyone with a limited optics budget. There's absolutely nothing fancy or pretentious about this scope, but what it does offer is a rugged one-inch main tube with easy-to-adjust capped turrets and a basic Truplex reticle. Available models range from 3x-9x-40mm up to 6x-24x-44mm, and all of these optics feature fully-coated lenses. They are also waterproof, fogproof and shockproof. With MSRPs hovering around $100, they aren't the same class of glass as scopes like the Bushnell Nitro, but the Sportsman scopes will work fine for many hunters. Additionally, these optics ship with a pair of Weaver rings included, which makes them even an even better value. MSRP: $69.99-$119.99; tasco.com.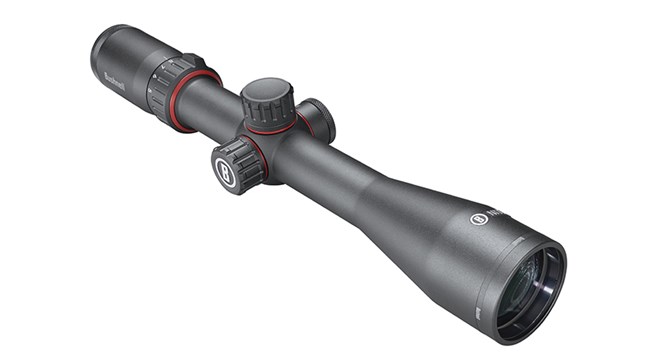 10. Bushnell Nitro Riflescopes
The Nitro line of riflescopes, introduced last year, has grown to include 35 different models, many of which fall under the $500 price threshold. All models come with rugged 30mm tubes and EXO Barrier coatings that repel dust, debris, water, fog and smudges. The fully multi-coated optics and Ultra Wide Band Coating provide a crisp view even in low light, and each of these optics comes with flip-up scope caps and a 2.5-inch sunshade. There are plenty of models from which to choose, but the base 2.5x-10x-44mm is an extremely versatile hunting optic that will meet the needs of most hunters. MSRP: $399.99-$499.99; bushnell.com.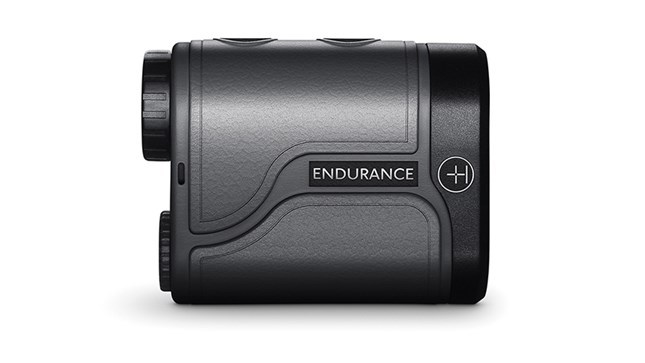 11. Hawke Endurance 1500 Laser Rangefinder
Hawke Optics offers their Endurance rangefinder in three different configurations. The line-topping 1500 model ranges reflective objects to almost a mile, and features five different modes, including horizontal distance and angle. Fully-coated optics and 6x magnification offer a clear view of distant objects, yet the wide angle design offers 420-foot field of view at 1,000 yards. The OLED display is easy to read in a wide variety of lighting conditions, and weight is a paltry 5 ounces. Hawke claims accuracy of +/- 1 yard and backs these pocket rangefinders with a two year warranty. MSRP: $319; hawkeoptics.com.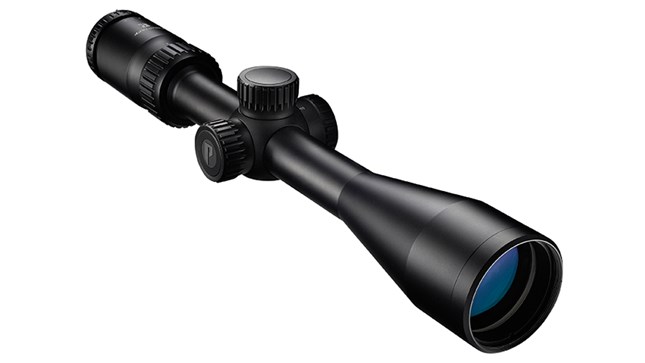 12. Nikon PROSTAFF P5 Riflescopes
Nikon packs a lot of useful technology into their new P5 line of riflescopes, including fully multi-coated optics, nitrogen purging and a quick-focus eyepiece. They're also the first riflescopes with 1-inch main tubes to offer Nikon's new MK1-MOA reticle (though, if you prefer, the Nikoplex and BDC reticles are still available). Spring-loaded windage and elevation knobs allow the shooter to easily reset the rifle's zero, and you can swap out the standard turrets for Nikon's Spot-On custom turrets that are matched to your favorite cartridge and load. And, of course, these optics are compatible with Nikon's Spot-On ballistic technology. Magnification options range from 2.5x-10x up to 6x-24x. MSRP: $229.95-$449.95; nikonsportoptics.com.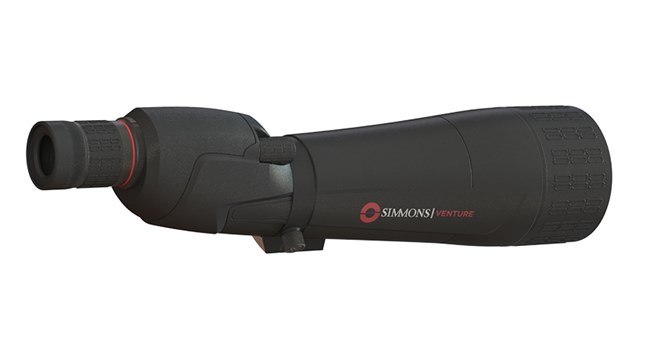 13. Simmons Venture Spotting Scopes
The Venture is a great entry-level spotter, and it's a superb value, considering it comes with a tabletop tripod, a built-in window mount, and both a soft and hard carrying case. There are four available models ranging from 15x-45x-60mm to 20x-60x-80mm, and weight ranges from 31.7 to 51.1 ounces, depending upon the magnification. The 20x-60x-80mm model is also available with an angled eyepiece. The fully multi-coated optics provide a clear image, making the Venture spotting scope perfect for shooting groups at the range or scouting for game. MSRP: $119.99-$169.99; simmonsoptics.com.