by
posted on January 15, 2022
Support NRA American Hunter
DONATE
Sandhill crane has earned its reputation as one of the best-eating migratory waterfowl. The prehistoric bird looks big but only weigh between seven and eight pounds. The large feathers and hollow bones make the bird's appearance deceiving.
The breasts are large, dense muscles, and the legs and thighs are well developed. Even the old birds are tender to eat if you don't overcook them. Cranes enjoy a long lifespan, and it is not unusual to harvest birds to 20 years of age.
Grilled crane breasts are often compared to rib-eye steaks and taste like lean beef. However, the meat can be enjoyed in any dish where tender, delicious proteins are desired. Honey-ginger crane is a great way to enjoy this tasty bird, where the flavor of the meat stands up to the rest of the dish.
Ingredients
• 2 sandhill crane breasts
• 2 Tbsp canola oil
• 1 medium onion, diced
• 1 large carrot, sliced thin
• 1 green pepper, diced
• 2 cups broccoli florets
• 1 cup mushrooms, sliced
• 2 ribs celery, sliced thin
• 1 Tbsp peeled, grated fresh ginger
• 1 cup chicken stock
• 2 Tbsp soy sauce
• 2 Tbsp honey
• 2 Tbsp cornstarch
• 1 Tbsp cold water
Marinade Ingredients
• 2 Tbsp rice vinegar
• ⅓ cup soy sauce
• 1 Tbsp honey
• 1 Tbsp peeled, grated fresh ginger
• 2 cloves garlic, chopped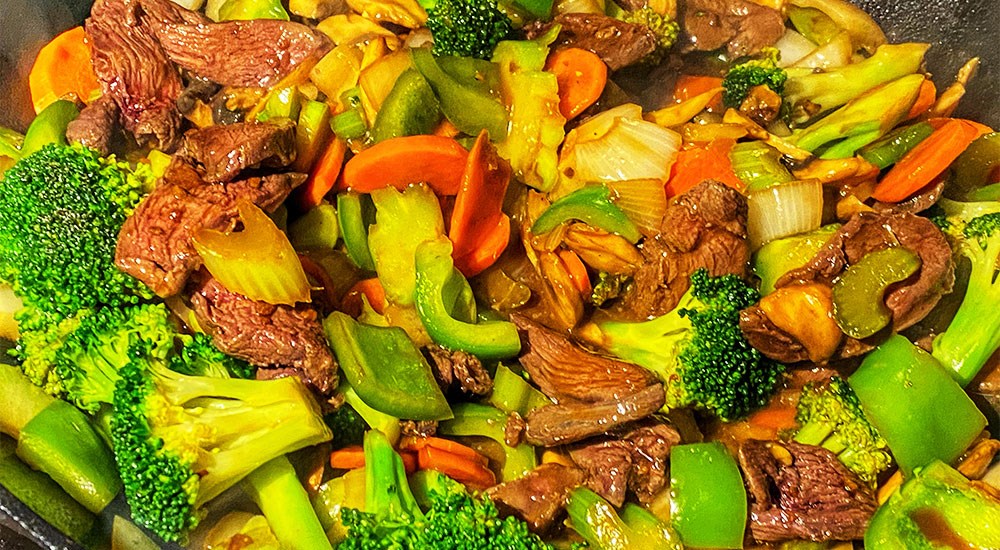 Directions
1. Mix marinade ingredients in a sealable plastic container.
2. Slice the sandhill crane breasts to ⅛-inch and across the meat's grain. Add the crane slices to the marinade and toss to coat each piece. Set aside to marinate for 30 to 60 minutes at room temperature.
3. Heat a wok or large frying pan. Drain the marinade off the meat and add it to the hot pan, stirring continually. Toss the meat to brown all sides for one minute, then remove and set aside in a bowl.
4. Add the canola oil to the wok or pan and add the prepared vegetables. Toss and stir until vegetables start to change color about five minutes.
5. Mix the cornstarch and water together, then whisk the chicken stock, soy sauce and honey into the slurry. Slowly add it to the vegetables while continuing to stir. As the liquid starts to boil and thicken, add the crane meat to the mixture and stir. Reduce heat and let the mixture simmer for one minute. Remove from heat and serve over rice or noodles.
*Duck, goose, grouse and pheasant can be substituted for sandhill crane.
For more delicious wild-game recipes, click here.