Hawaii is a sportsman's paradise with its free-ranging exotics, gamebirds, plentiful wild pigs and perfect weather. American Hunter's Managing Editor Jeff Johnston was given an opportunity to chase hogs on one of the state's beautiful islands with CVA and Hawaii Safaris. The following gallery offers a glimpse of hunting in The Aloha State.
Gallery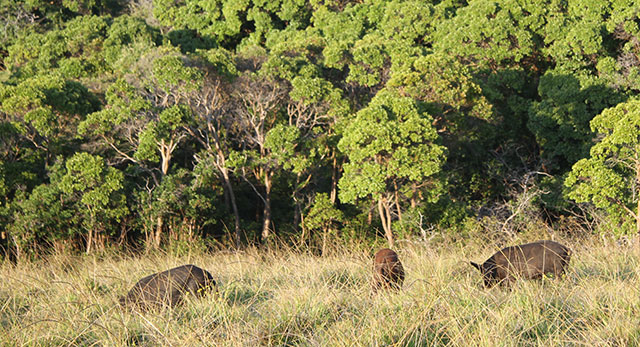 Pigs in the Field
Hawaii is indeed a land of contrasts. The islands are known for their beaches, but cattle ranching is prominent in the upcountry areas, and hunting opportunities are more plentiful than one might imagine.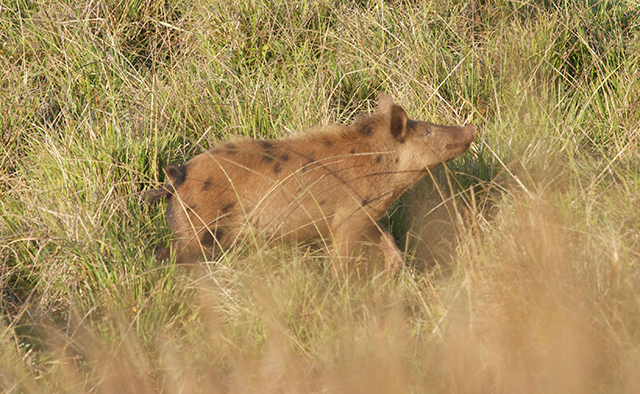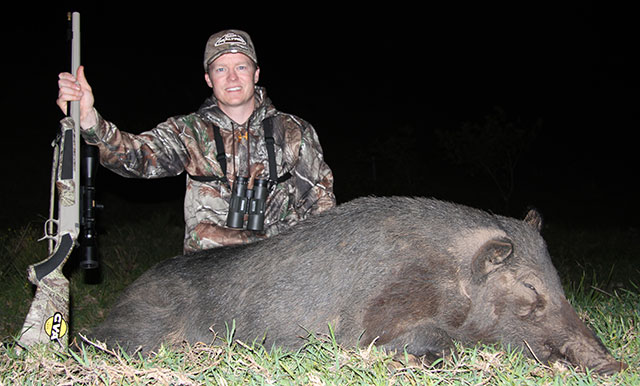 Big Pig Down
The author took this huge Hawaiian hog with a CVA Apex muzzleloader firing 220-grain PowerBelt bullets.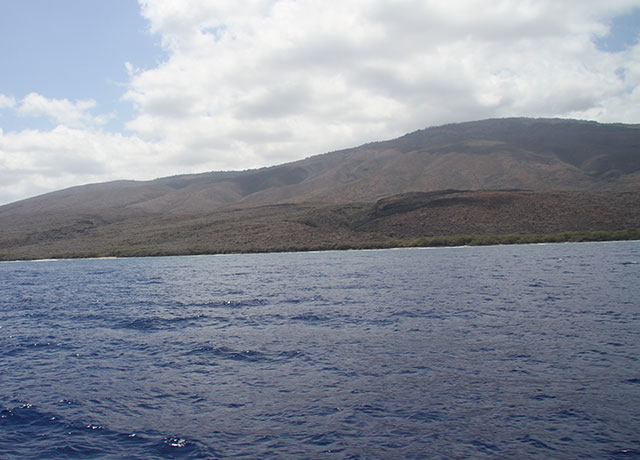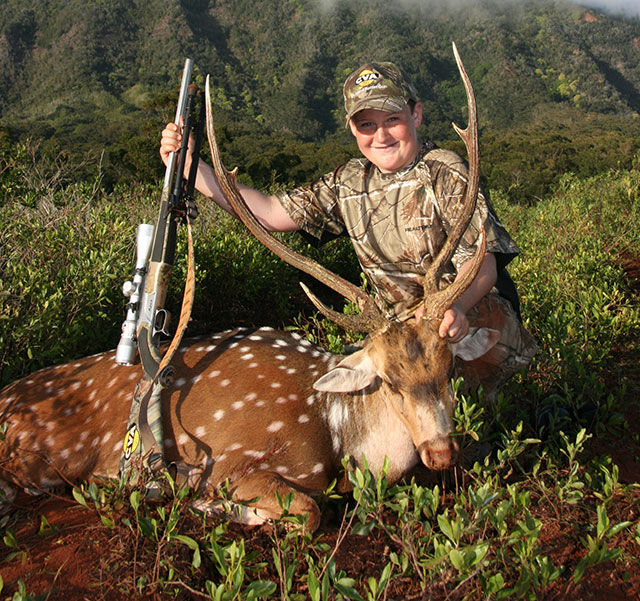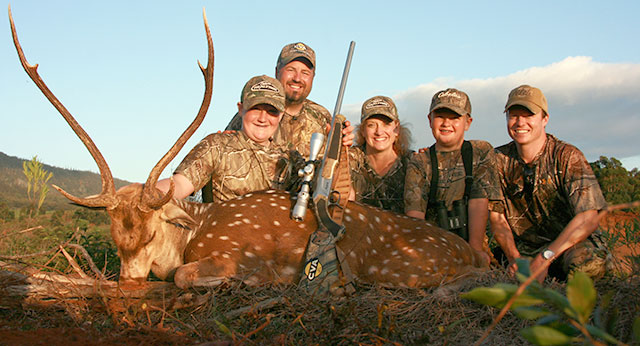 Family Photo
Walker Schearer celebrates his axis buck with the Schearer clan.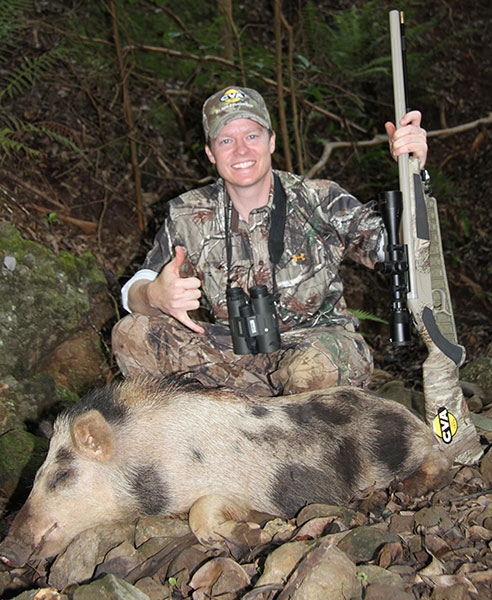 Time to Celebrate
The author celebrates his spotted hog in true Hawaiian fashion.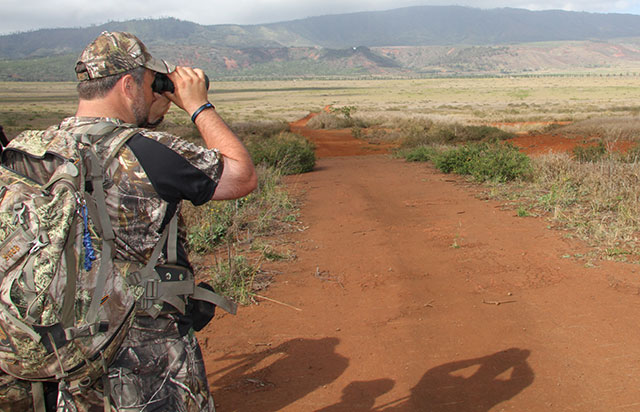 Glassing the Island
Chad Schearer of Shoot Straight TV glasses a valley in search of axis deer. At one time Lanai's wide valleys and red volcanic soil produced more than 75 percent of the world's pineapples.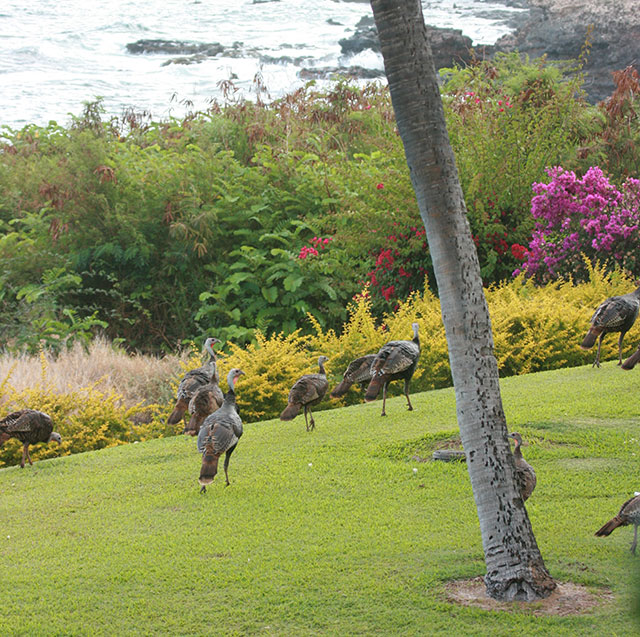 A Turkey Cameo
The author spotted this flock of Rio Grande turkeys on the well-manicured grounds of his hotel.