by
posted on June 1, 2009
Support NRA American Hunter
DONATE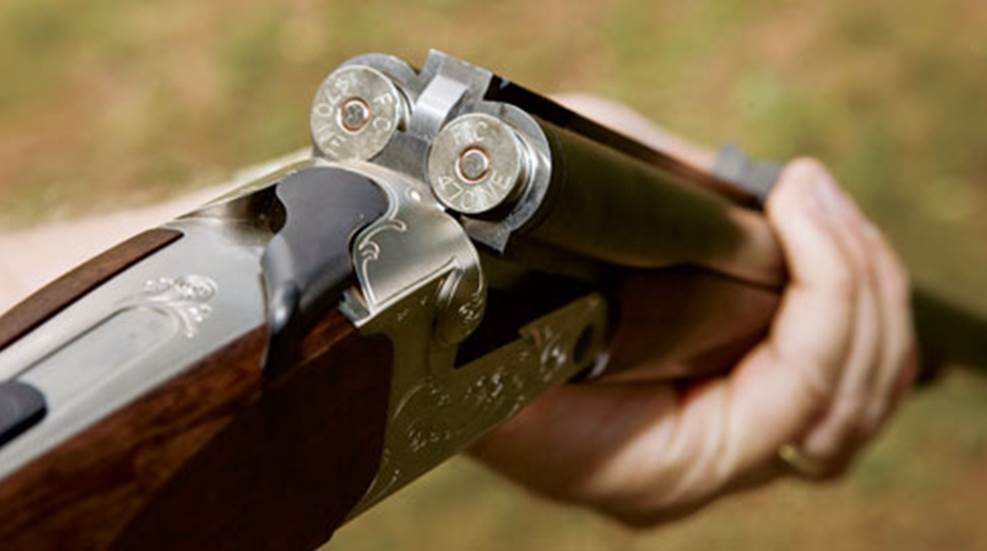 Expert Advice
Joe Coogan grew up in Kenya, joined the safari industry as a young man, and worked many years as a PH in Botswana and Tanzania. He also built a successful career as a hunting and shooting journalist and is currently marketing manager of Benelli USA and a field editor for AH.
Dave Leonard moved to Alaska as a teenager and has spent more than three decades there hunting, trapping and outfitting under the Mountain Monarchs banner. In recent years he has spent summer vacation guiding for Asian buffalo and banteng in northern Australia.
Randy Brooks is the co-owner of Barnes Bullets and the inventor of that firm's landmark all-copper X-Bullet. Brooks takes R&D so seriously he has completed 30 African safaris and 20 Alaska bear hunts. Along the way he has taken nearly 100 Cape buffalo and elephants and a near record-book brown bear.
Grizzly or Brown Bear
Leonard: My favorite bear caliber is the .375 H&H. Although I have guided many successful hunts with clients using various .30-caliber magnums, I strongly recommend the .338 Win. Mag. as a minimum.
Brooks: I prefer the .416 Rem. Mag. because you can make the rifle light enough to carry. I'm an extremist when it comes to walking and packing in and so I want a gun that's small and light because of the Alaska terrain and brush. Go to a .458 and the gun is too big. My .416 had a 21-inch barrel and weighed 6¼ pounds. With its 350-grain bullets at 2500 fps, it would break both of a brown bear's shoulders even though they're a real dense animal.
Cape Buffalo
Brooks: If a guy can handle a little more recoil than the .375 H&H, I would definitely recommend the .416 Rem. Mag. If not, the .375 is absolutely adequate. I've shot a trainload of buffalo with the .375 and 275-grain bullets. Substantially better yet is the .458 Lott because of the frontal area and literal horsepower behind it. But of course a lot of people can't handle the Lott. For me personally, it's a .505 Gibbs rifle I built on a
Brevex Mauser action.
Coogan: The .375 is the minimum, but one of the .400s is even better. I used a .458 Win. Mag. for many years, but my current heavy-game rifle is a Brno in .416 Rigby.
Elephant
Brooks: My .505 Gibbs is clearly my choice, but for most hunters I'd suggest a .416.
Coogan: It's got to be a .400 or bigger, preferably bigger. The .400 was the minimum for heavy dangerous game when I was growing up in Kenya, and I still think that's the right size.
Rhino
Coogan: Same as elephant, at least a .400 of some kind, and a .500's even better.
Lion
Brooks: The .338 is plenty ... but the .416 is better. I just like the .416 because I've done so much with it. But the .338 makes more sense to most guys because of recoil, or perhaps the .375.
Coogan: The .375 H&H is absolutely ideal.

Leopard
Coogan: I like clients to use the .375, but only if I know they can shoot it well. Again,
that was the minimum in Kenya, so that's how I was trained.
Asian Buffalo
Leonard: A big bull can weigh between 2,000 and 2,500 pounds, bigger than a Cape buffalo though not as aggressive. They will absorb a serious pounding and can be quite difficult to put down and on occasion will charge hunters. The .375 H&H is the minimum recommendation and popular along with the .416 Rigby and .416 Rem. Mag. The .458 Win. Mag. is good but it's a 100-yard-or-less gun. The 20 percent of clients who bring an English-style double rifle use the tried and proven .470 and .500 Nitro Express rounds.