by
posted on June 1, 2009
Support NRA American Hunter
DONATE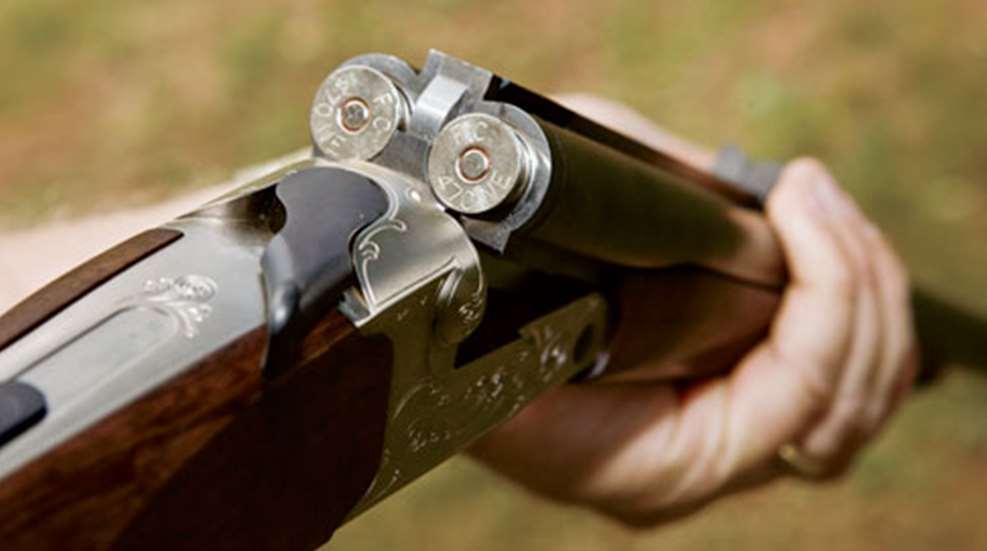 By nature, dangerous-game rifles represent a series of contradictions. They must be sufficiently powerful to drop beasts equipped with the size, tools and attitude to rip a man apart or crush him in an eyeblink, and yet these rifles must handle quickly and gracefully enough to strike like lightning during an in-your-face encounter. To make recoil bearable, they often weigh 20 to 25 percent more than a standard big-game rifle. Although shots are taken at comparatively close range on animals possessing sizable vital areas, the hunter's ability to shoot his rifle accurately is too often compromised by lack of practice, recoil flinch and adrenaline overload. Foremost, the dangerous-game rifle must be utterly reliable no matter what.
Yet in the hands of a capable hunter, the best dangerous-game rifles resolve the contradictions.
Iconic Double or Trusty Bolt-Action?
Gun sage Jack O'Connor once wrote, "The double rifle is a weapon of romance ... [it] connotes ivory hunting, long lines of safari porters, drinking sundowners beside a fire of nyombo wood while lions roar on the veldt, affairs of the heart with comely lady leopard hunters."
That sentiment has been echoed by friends who bought or borrowed double rifles for upcoming safaris. To a man they cite classic African hunting books, wanting to do it like Selous, Roosevelt, Hunter and Ruark (who, ironically, in Horn of the Hunter dubs his "the big, ugly rifle"). "It was a tip of the cap to tradition," said one buddy, a marketing executive for a gun manufacturer that doesn't make double rifles. "When the opportunity came to borrow a Rigby .470, I had to go with it."
The bolt or "magazine" rifle may not spice up our daydreams, but we all know what it can do and how to make it work. Any other rifle in a north-country bear camp is a decided oddball, and I have actually seen more African professionals carrying bolt-guns than doubles.
The timeless "double vs. bolt-action" debate boils down to this: Is it better to have two nearly instantaneous and instinctive shots than to have twice that many at a bit slower rate of fire? Is it better to switch to a gun with a thoroughbred lineage, or to stick with the familiar, dependable workhorse?
No one disputes that the double earned its pedestal. Lightning follow-ups coupled with chamberings way up the power scale make it the definitive "stopping" rifle. Beyond that, doubles are naturally configured for fast action. Given equal barrel lengths the twin-tube gun will be considerably shorter than any model with a lengthy receiver. That centers the rifle's weight between the shooter's hands, so it's no wonder the handling resembles that of a lively side-by-side shotgun. The open sights are fast, intuitive and because the sight line is low to the bore, they shoot spot-on anywhere from 75 yards to literal spitting distance.
Since double rifles contain two separate locks controlled by separate triggers, the shooter remains in business even if one of them fails. And such failures should be rare given the integrity one would expect of guns starting at around $10,000. Famous British marques like Westley Richards and Holland & Holland command many times that figure, as do high-grade European models like the Beretta EELL. Still, for about 10 grand one can get a rock-solid, expertly crafted firearm likely to eclipse everything else in his gun cabinet in terms of fit, finish and workmanship. Makers include German firms like Merkel, Heym, Blaser and Krieghoff, along with Chapuis Armes from France. U.S. arms companies have never been seriously involved in the double-rifle market, though in an intriguing turn, the grandfather of all U.K. makers, John Rigby & Company, is currently building rifles in California.
The pricing roadblock that checked the double rifle's popularity here may be easing to some extent, but the fact remains that most of us have never even fired one. So regardless of your bank balance, double-rifle wannabes must confront more serious questions of familiarity and skill. Can you become skilled enough with a double to deal with a charging buffalo or elephant? Wouldn't it make more sense to rely on a lifetime of bolt-rifle training when there is no time to think?
I tend to agree with the thinking of Kevin Robertson, a Zimbabwean PH and veterinarian whose practical field guides have made him a hot new voice on African hunting. In his latest volume, Africa's Most Dangerous, Robertson concludes that for visiting hunters, the best dangerous-game rifle is a scoped bolt-action, because it is familiar and will facilitate all-important first-shot accuracy. Conversely, he points out that the fast-shooting, close-handling double represents a superior tool for the professional hunter, who will normally fire only when things go wrong.
Despite all that, the romance with Ruark's "big ugly" is going strong, and determined hunters continue to join a select fraternity that traces its roots to the ivory trade and tiger shikars. One convert is the host of the ESPN Outdoors TV series "Get Wild with Cindy Garrison." "When I lived in Africa all the PHs used doubles, and I was intrigued by the power," Garrison recalls. "So, with permission, I tried one, hit a bullseye at 70 yards and was hooked. I love the power." Currently she shoots a .470 Nitro Express, but says she will soon be moving up to a .500 from John Rigby. In recent years the TV personality has taken elephant, rhino, hippo and both Cape and water buffalo with double rifles.
Garrison has proven what's possible, but don't think getting there was easy. "I shoot often, throughout the year," she says. "Some people do yoga to relax and get in touch with themselves. I go to the range and shoot big rifles."