by
posted on June 1, 2009
Support NRA American Hunter
DONATE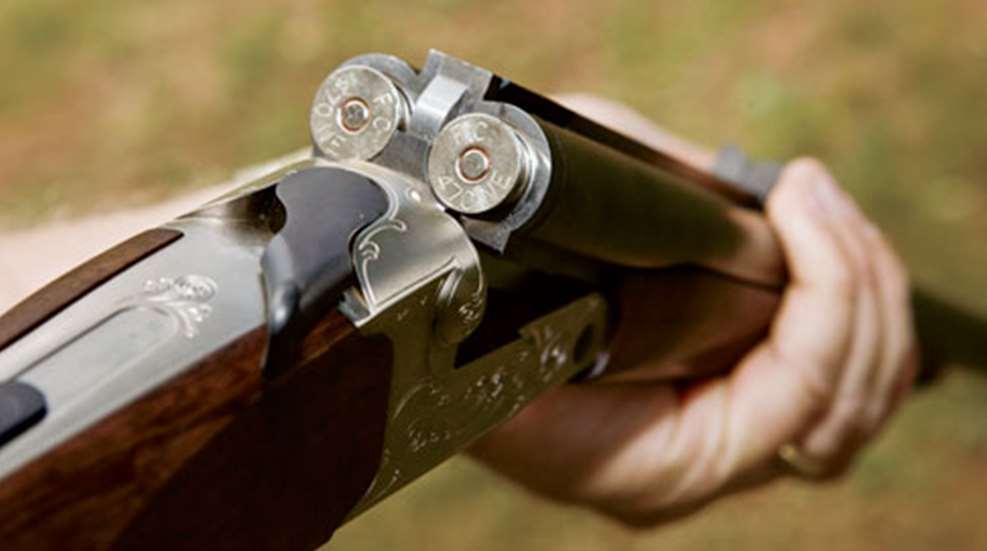 Practice and Preparation
The immutable law of dangerous-game rifles is to practice with them and prepare for your hunt. Every one of our experts stressed that principle.
Said Charlie Sisk, "The most important thing I do for everyone who buys a rifle from me is to tell him to shoot it, shoot it, shoot it. You need to go out and find out how it works and why. Even if what you learn in the end confirms what you already knew, it's important you do it."
Sisk not only encourages his customers to practice, he gives them an opportunity to do so at the annual Sisk Rifles Hunters Workshop at Hacienda Ranch in Uvalde, Texas. Sisk owners are invited to get together with gunwriters and other guests for a weekend of friendly competition and nonstop shooting. My favorite activity featured moving targets that simulate real hunting. In addition to pop-ups shaped like various game animals, the ranch boasts a charging buffalo course, where a life-size target is mounted on a cart and pulled along tracks by an ATV. The object is to get all your shots in the kill zone while the "bull" races 40 yards toward the shooter, and at that target's speed I found it very tough to rack off three rounds accurately from a bolt rifle.
Randy Brooks believes the best way to prepare is to shoot plenty of reduced-power handloads to master handling the rifle without full recoil. He likes shooting jackrabbits with his setup throughout the winter and spring before heading off for bigger game.
Joe Coogan suggests setting up a walking course through a wooded area with hanging milk jugs for targets so long as it can be done safely. As soon as a target comes into view, you stop and fire.
Dave Leonard recommends shooting silhouette targets at 50-yard intervals out to 200 yards in preparation for an Alaska bear hunt. "It's important to practice this from sitting, kneeling and offhand positions, and then if possible do it with a strong crosswind and in steady rain; we seldom take bears in ideal conditions."
Since we don't normally shoot North American game from full-length shooting sticks, I think it's critical to practice doing so since that is the custom in Africa. And since the rifle tends to bounce off the sticks after the initial shot, I continue shooting as fast as I can make good shots, from an unsupported offhand position.
Shooting off a bench is necessary to establish your zero, but once you've done so bench work does not constitute practice. Leaning into a heavy rifle fired from sandbags is a good way to get beat up and it accomplishes very little. I figure it takes me at least 200 rounds to gain adequate familiarity with a dangerous-game rifle, and those issued from the bench don't really count. It's an expensive undertaking and rather time-consuming since I don't fire more than 12 to 15 rounds a session from heavy kickers, but that's the cost of this sport.
Beyond shooting for the sake of fine-tuning one's marksmanship, practice allows you to identify gun problems, scope or sight problems, and ammo problems. Kevin Robertson tells his readers to ensure their rifles are "Africa-ready," that is, to shoot and work all the controls on the gun enough to reveal any glitches that could cause big problems at a pivotal time.
Preparation for Alaska is equally critical, particularly in the area of preventive maintenance. Hunters trekking to the Arctic for spring hunts often see below-zero temperatures. "They should disassemble the bolt, clean it in solvent, and either reassemble it dry or apply a light coat of graphite to the firing pin and spring," says Leonard. "Fall hunts, on the other hand, can be very wet, often with sea spray. Pull the barreled action from the stock and apply a coat of marine grease to the barrel channel and recoil lug area. I also spray down the trigger assembly with a light Teflon-based oil, and I oil all screw threads during reassembly.
"Also, I have witnessed some interesting phenomena in regard to ammo performance in very low temperatures where bullets hit well below their zero and shots even sounded different. Though it's not always the case, but in extreme cold, I recommend my clients chamber a round from an inner pocket just before they are going to shoot."