by
posted on July 13, 2016
Support NRA American Hunter
DONATE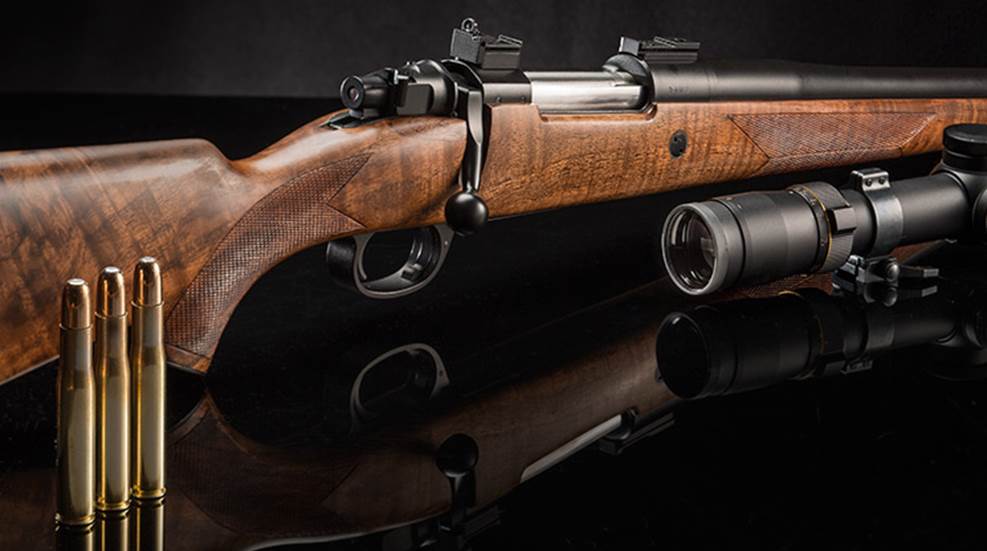 My dream-rifle dream ended when I found a Westley Richards .375 H&H, distinguished by honest toil, though formally attired in fine walnut and gold inlay forming the British crown with the inscription, "ER 1953." The price tag read $10,500. I knew I'd never find another that so perfectly fulfilled my quest for a classic bolt-action "express rifle," but … 10 grand? Game over.
Then a few years later, the pieces fell into place, not really to reinstate the dream, but to create an acceptable substitute. In a conversation with BPI Outdoors' Mark Hendricks, I was thinking aloud about gun parts I'd squirreled away, namely a Zastava Mauser standard-length action and a Whitworth stock to match. Lock, stock and … Mark telling me about BPI's newest venture, a custom gunsmithing shop to support its fast-growing Bergara Barrels business. Soon the big-bore dream was back and we were mapping out a custom .458 Win. Mag.
But on second thought, only a vintage British chambering would do, which led to a research project that turned up the .404 Jeffery, an obscure old-timer that likely was the most common chambering in the heyday of the big-bore magazine rifle. Its case has been co-opted to form many modern proprietary rounds, and despite the relative obscurity, factory .404 ammo is available from Hornady and Norma. At the muzzle, velocity of current 400-grain loads is around 2350 fps and energy about 4800 ft.-lbs., a shade behind the .416 Rem. Mag., but with a larger bullet diameter (actually .423 inch) that some big-game experts feel delivers greater stopping power. Though Bergara does not make barrels with that bore diameter, Mark identified with my nostalgia, and we decided to proceed.
Once the Bergara Custom Shop got started, the action had to be modified to cycle the 3.53-inch-long Jeffery cartridge. The magazine needed extending, and the feed ramp was recontoured. Mark also felt it wise to strengthen things by adding a square Remington-style recoil lug in tandem with the smaller, standard Mauser lug. The new lug was inserted between the action bridge and barrel breech, and it required a corresponding slot in the stock. Even more strength came from Marine-Tex bedding that thoroughly envelopes the receiver.
The Bergara 'smiths installed a Model 70-type swing safety, and then fashioned a small walnut patch to fill the original safety-lever cutout. With that done, the stock was varnished and lavished with dozens of coats of oil until all the pores were filled and a topcoat had built up. The metalwork was also finished handsomely, but with even greater emphasis on durability than looks. Taking a cue from modern technology, shop manager Dan Hanus and his crew applied Cerakote, the ceramic now used to treat top military arms. After heat-curing in an oven, Cerakote is as scratch- and dent-resistant as any gun finish ever. My rifle was done in a graphite black color, and while it's not hot-rust bluing, it's a great look and great protection for a working safari rifle.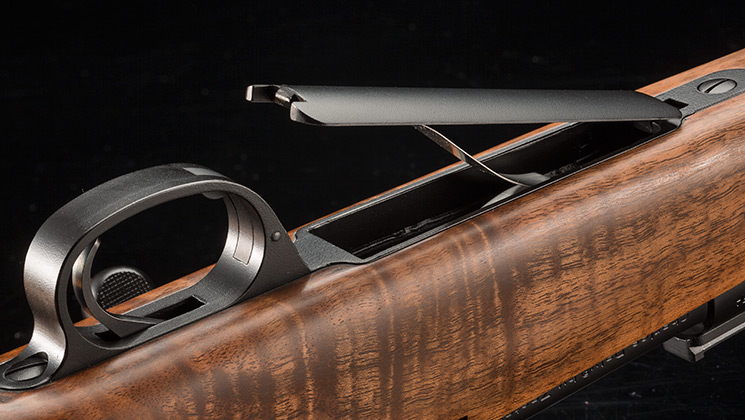 Done and delivered, the Bergara-Mauser is admired by friends and colleagues, even those with no interest whatsoever in classic bolt-action rifles. Though I have yet to hunt with it, it's my sense that the rifle is keenly balanced and will be handy and fast if the situation ever calls for immediate reaction. It is a hard kicker, no getting around that. Many current .400-magnum bolt rifles weigh close to 10 pounds, where this one checks in right at 9 pounds. Fortunately the stock has a prominent Monte Carlo and is straight enough to direct recoil to the shoulder instead of the face.
Despite the kick, the .404 shoots at least as well as I'd hoped. As I have noted with other big-bore rifles, its bench groups may not always fit under a silver dollar, but shooting offhand from sticks, three rounds fired in succession routinely print smaller than an orange.
And the cost for all this? I'll have to hedge on that, but my rifle's oddball origins can perhaps provide food for thought. I acquired the stock 25 years ago in trade for editing part of a book. Maybe I could have earned a few hundred dollars for such work, but that's questionable. I was assured the stock was inletted for the Mauser 98 but didn't learn until later it was specifically made to fit the Zastava forging. That occurred some 15 years later after I happened upon a close-out sale and bought a pair of actions from an importer that had been marketing the line under the Charles Daly brand. After selling one, I had $200 in the remaining action and then as the build got underway, a No. 5 Pac-Nor barrel blank cost me $290. My equity in major components ran somewhere around $700-$800.
I accessorized, adding a Brockman Peep Sight integral to the rear scope base for about $150, and Swift Blackburn bottom metal, which was a gift but normally sells for a hefty $400. The former truly makes the rifle more dangerous game-ready since it pops up when the scope and its quick-release rings are removed, and is thereby far more practical for a fast-breaking encounter in high grass. The latter is purely a cosmetic addition, one highly regarded in custom-gun circles, but not a necessity.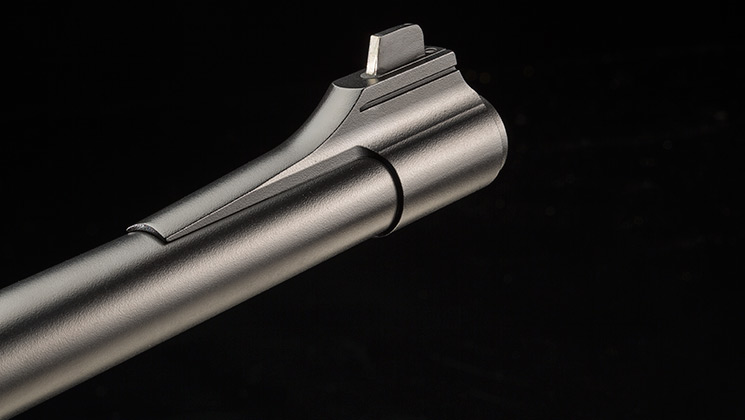 Of course the finished rifle's chief investment is in the gunsmithing, and there you run into the thousands. My job would have been considerably more cost-effective if I hadn't fixated on a period caliber (the .458 Win. Mag. would have fit the action with little or no modification required), changed the safety and added a second recoil lug. Alternately one can get a brand-new, fully capable safari rifle for much less—in fact I have one, a Ruger M77 .375 H&H, but that's a different story.
While my experience can't be duplicated, the point here is that one can find value in collecting gun parts and have fun along the way, even with no set reason or project in mind. The cash outlays are fairly small as you hunt for treasures at gun shows, online and actual bulletin boards, and via word-of-mouth with fellow gun enthusiasts. The bargains will be hit-or-miss, but if you stick with it, it's entirely possible a dream gun will take shape.