by
posted on December 11, 2015
Support NRA American Hunter
DONATE
When we're hunting a big buck in the rut, we'll take every advantage we can get to lure a wise and wily old whitetail within range. Otherwise brilliant deer get stupid when it's time to breed. But whitetail don't respond to lusty text messages or flashing neon signs when they're in the mood; they rely on their noses. It turns out that doe urine isn't just for pouring under the seats of your friends' trucks when they aren't looking—it's also good for hunting. 
When used appropriately, scents can be an effective way to attract a whitetail or, at the very least, stop them long enough for you to take a shot—but which ones really do the trick? American Hunter Field Editor Jeff Johnston uses an infallible homemade scent that he calls the "stink stick," but it's not for sale. Some of my most hardcore friends insist on using urine from does they've killed, but most of us will probably rely on store-bought products. With that in mind, I took a look at five of the best bets on the market.
All of these products use doe urine; formulated in various ways—can you imagine collecting doe urine for a living? Maybe your job isn't so bad, after all. Let me be clear that this isn't a scientific test; these are product recommendations based on my own anecdotal observations along with those of my most-experienced whitetail hunting buddies.
Tink's 69 Doe-In-Rut Buck Lure
"Tink" might be the most preposterous human being that I've ever met, but his classic Tink's 69 Buck Lure is the standard by which other deer scents are judged. Tink's uses natural doe urine along with an undisclosed ingredient. Beside the fact that's worked for decades, the best attributes of Tink's are that it's relatively cheap and easy to find.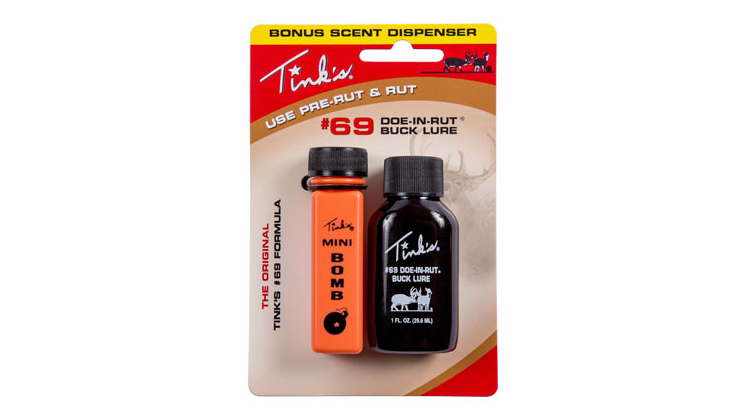 Code Blue Platinum Standing Estrous
Code Blue was one of the first scent companies to really take its products to the next level from a scientific perspective. Its Platinum Standing Estrous is the Dom Perignon of doe urine, harvested from captive deer at the exact moment when the doe presents herself for breeding. This "I'm ready" scent is difficult to capture and is, therefore, limited in availability and expensive ($39.99 for a small 1.5 ounce bottle, so don't spill it). The company claims that it's "63 percent more effective,"—no word on the double-blinded, placebo-controlled clinical trial that led to that labeling claim.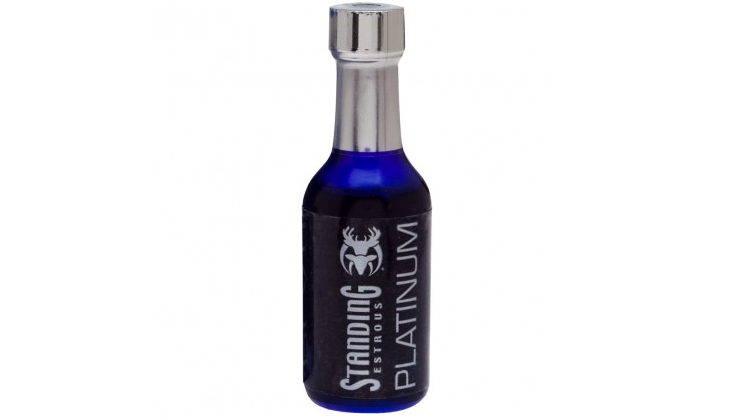 Conquest Rutting Buck In A Stick
The unique thing about this scent is the way it's formulated—it's not a liquid, but a solid. Contained in a deodorant-looking solid stick, this product is designed to be used on artificial deer decoys. I don't hunt with decoys, but cutting a chunk off of the stick and wiping it on a branch or leaf would be a handy way to get a deer interested while I draw my bow or unlock my safety. Perhaps this product's best attribute is that it won't spill in your pack or vehicle.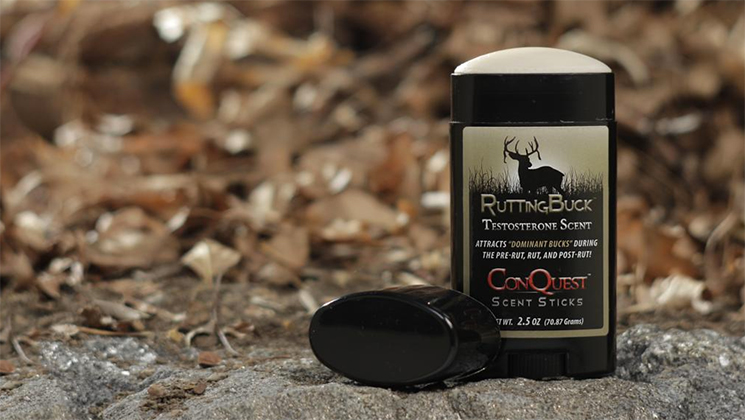 Hunter's Specialties 2 Hot Does
Bucks are not known for their monogamy—I've seen high-fence "breeder" bucks service two-dozen or more does in a season. Sort of ironic that I've seen scent companies brag about how their urine comes from a single animal. This product plays on a buck's desire to breed multiple females combining the urine of two different does. More is better, it seems.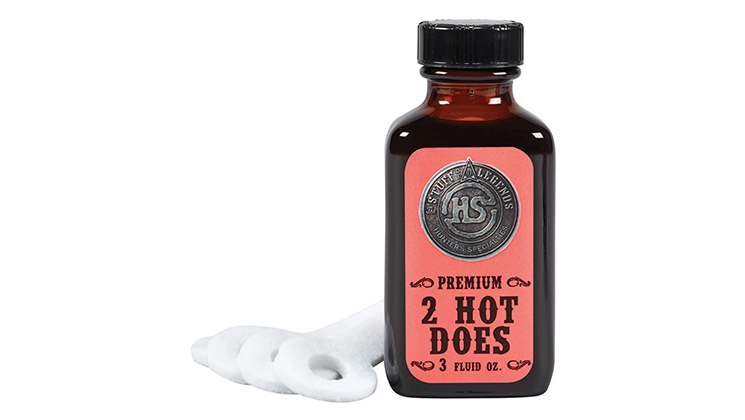 Wild Game Innovations' Wild Estrus Bomb
One of the challenges with any scent is making sure that it reaches the buck's nose. The Wild Estrus Bomb is a spray designed to put a lot of scent into the air to ensure that a deer doesn't walk right past your site. The product also has a UV additive to make the urine visible to the buck. On days when the rut is hot and heavy and bucks are running around like crazy looking for hot does, this could be a winner.