by
posted on May 31, 2013
Support NRA American Hunter
DONATE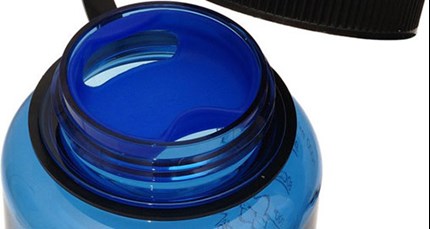 The Unforeseen Problem
Let's say, hypothetically, that you've been up since 3 a.m. You spent a few hours in the saddle in the darkness before hiking 1,500 or so vertical feet and then side-hilling and glassing all day. You then descended the aforementioned 1,500 feet, which included tripping and falling on your face on a rock slide. You're finally back on the horse headed back to camp (it's dark again) and you're thirsty—really thirsty. Did I mention that the hose of your high-tech "hydration system" is frozen solid? Luckily, you remember the Nalgene bottle of water you put in the saddlebag 15 or so hours ago.
As you raise the wide-mouth bottle to your parched lips, another problem becomes apparent: with every step of the horse, the water splashes over the sides of your face and onto your shirt. Water is everywhere but in your mouth. To stop the horse means losing sight of the guide's mount, which seems like a bad idea. You laugh the cackle of a madman out of the comedic frustration of it all. There's got to be a better way.
The $3 Solution
While wandering aimlessly around a outdoors store looking at things I don't really need, I stumbled upon something that I really did need while riding that horse: the Guyot SplashGuard. This little silicone insert fits into the mouth of wide-topped bottles and makes drinking out of them a feat that can be performed in the saddle. It's simple and it works. Gear doesn't always have to be complicated.