by
posted on September 27, 2018
Support NRA American Hunter
DONATE
Trying to hide from and fool the keen nose of a deer has cost hunters across the country a large amount of money over the years. Whether it be attempting to lure in a buck with various scent tactics or remain undetected with scent elimination efforts, hunters will try just about anything if it holds the promise of keeping them hidden from deer. Throughout the years, thousands of products have been designed and marketed in an effort to gain the edge when it comes to hunting mature bucks. In today's world of hunting, scent technology is taking hunters by storm with new products that are exciting—mainly because they work. Here are four of the best new scent products that hunters must try.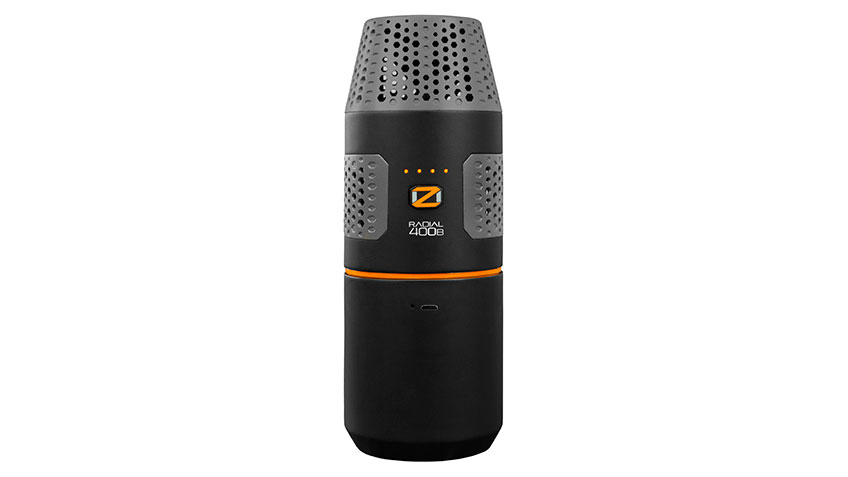 Scent Lok OzRadial 400B 
One of the biggest innovations in the hunting industry over the past couple of years has been the many products focused around Ozone technology. The best one I have encountered so far is the OzRadial 400B from Scent Lok. This hosts an outstandingly functional design, unlike anything else I've come across. It's small enough in size to fit in a cup holder of a vehicle or the pocket of a backpack, but the results are by no means small. The OzRadial 400B is designed to emit a powerful stream of ozone molecules that seek out and destroy virtually all types of odors and bacteria in their path. It has a 360 degree output for optimum ozone dispersal, and four operating modes; regular, cycle, boost and boosted cycle. The OzRadial 400B will last 8 hours on a rechargeable battery, and it comes with a USB charging port which allows for it to conveniently charge while going down the road. MSRP: $249.99; scentlok.com.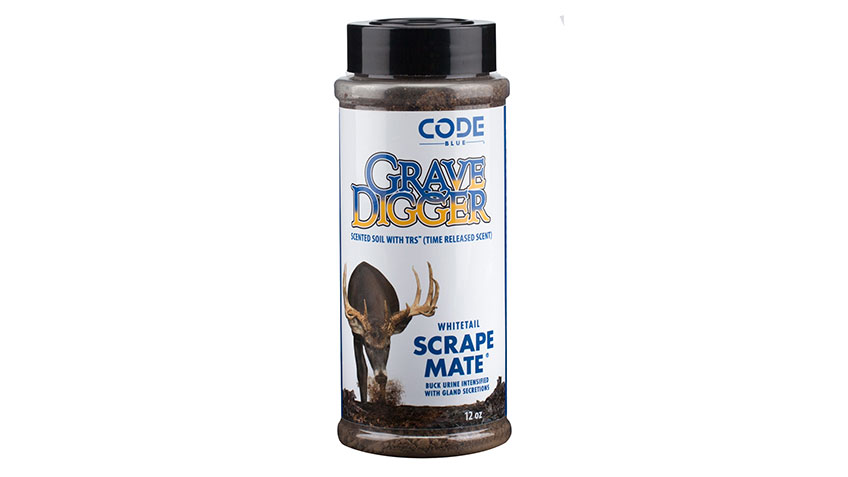 Code Blue Grave Digger
Several years ago, I remember seeing an artificial dirt product that claimed to hold scent above the ground. When I first checked into the Code Blue Grave Digger, I thought it was a similar product, however I discovered that it's much more. Grave Digger Scrape Mate is soil impregnated with Code Blue buck urine that can be shaken onto a scrape or mock scrape. Unlike the previous product from years ago, the dirt is the scent. It's a time release scent that stays potent for up to 30 days, even when rained on. In fact, water will makes the scent stronger. Scrapes are one of the greatest ways to ensure bucks revisit a spot day after day, but the challenge is keeping the scrape fresh over a long period of time. Creating the Grave Digger soil with TRS (Time Released Scent) is a patented process that uses high-quality soil impregnated with buck urine collected from an individual buck—perfect for keeping a scrape fresh. It's available in Scrape Mate or Doe Estrus. MSRP: $14.99; codebluescents.com.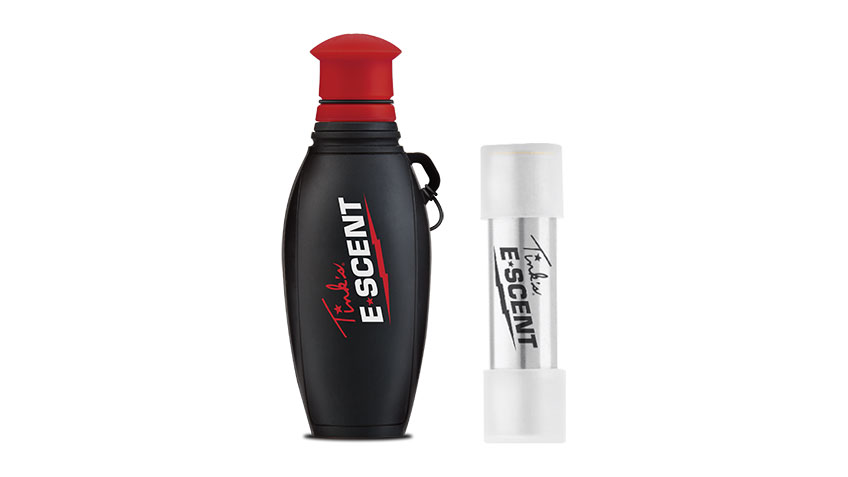 Tink's E-Scent
One of the most unique ways of dispensing scent has to be Tink's new E-Scent device. Perhaps you're not a fan of the mess of liquids; if that is the case, then this is the product for you. Tink's E-Scent is a scent-vapor dispersal system that heats and atomizes scent to carry further for long-range attraction without the mess of traditional liquid scent. The compact, egg-shaped E-Scent device is rugged and durable, and includes Tink's popular #69 Doe-In-Rut scent cartridge, battery, USB charger and lanyard. The battery powers up to 400 puffs per charge. Refill cartridges come in packs of two and are available in Tink's #69 Doe-In-Rut, Trophy Buck and #1 Doe-P. MSRP: $24.99 E-Scent Device, $9.99 E-Scent Refill; tinks.com.
Dead Down Wind Laundry Bombs
It was no surprise to see this technology hit the hunting industry. The Dead Down Wind Laundry Bombs are easy to use, water soluble multi-chamber packs that consist of Dead Down Wind's proven enzyme-based detergent that hold 50 percent more enzymes. Place a Laundry Bomb into the washing machine drum before adding hunting garments to remove stains, odors and even increase the longevity of your gear. The Laundry Bombs are effective on natural, technical, synthetic or carbon garments. This technology integrates with our already-familiar laundry process in a simple, convenient and mess-free way resulting in scent-free clothing. MSRP: $12.99 per 18-count pack; deaddownwind.com.