by
posted on July 9, 2015
Support NRA American Hunter
DONATE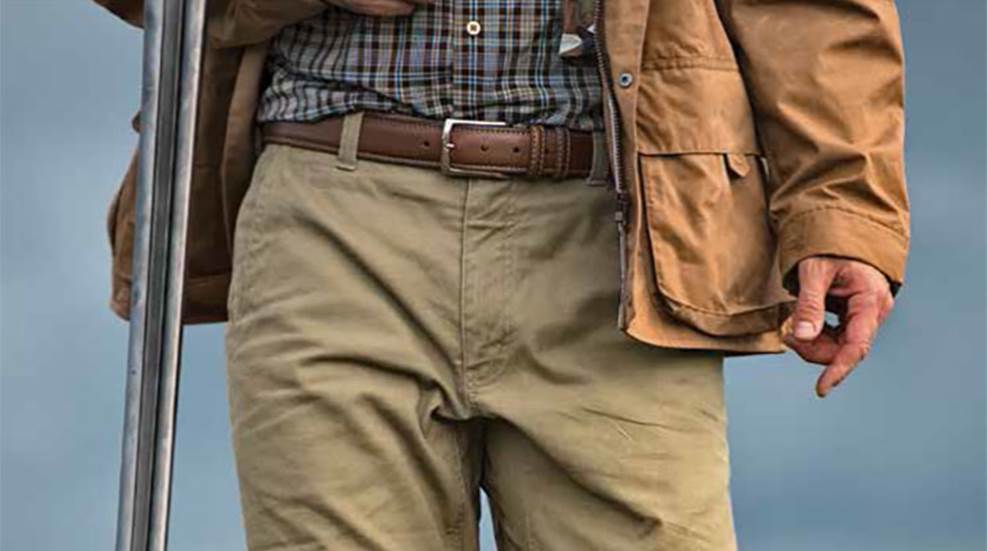 The Claim
I received a promotional email from Remington claiming that their Remington 1816 bird pants are the "Best Upland Pants You'll Ever Own."  Pretty strong statement.
The Game
Whether you're going to spend the cool months stomping around looking for quail or pheasant or standing behind a hay bale waiting for the dove to show up, you're probably thinking about gear for bird hunting. Dove and quail are the name of the game where I live and while your deer hunting duds will do for dove, quail hunting requires more specialized clothing.
The Gear
From time to time, I get clothing or gear sent to me to try out- some of it is great, some of it is junk. Last year, I was introduced to the Remington 1816 clothing and gear line, which is owned by the same company that owns Remington Firearms. This is quality stuff—it looks great, it was obviously designed by someone who has hunted in their lifetime, and the choices aren't overwhelming.
The Test
My old Wrangler brush pants had seen better days so I decided to give the 1816 bird pants a try. I'm hesitant to call a piece of gear "great" until I've had a chance to beat on it a bit—in the case of clothing, that means wearing it and washing it a whole bunch of times. I wore them on several quail hunts and walked many a mile through briars and vines that would have torn cheap fabrics to shreds. No fancy stuff, I just used the pants to do what they're made to do for a year. Novel concept? I thought so.    
The Call
I'm prepared to say that the Remington 1816 Upland Bird Pants are the best in the business. They are durable, super comfortable, they look good (if you're having a bad day, at least you'll look cool while you miss), and they're well designed. The pant legs zip-up 10" to allow you to get them on and off without taking your boots off or to allow to zip-up your knee high snake boots. The back pockets have flaps to keep your wallet from falling out when you're stepping over logs and the right pocket has a zippered compartment for keeping your hunting license, cell phone, or and loose diamonds you may be carrying afield. The canvas fronts keep briars from snagging the fabric but they breathe more than most other designs that I've used in the past so you're not soaked in sweat when you pull them off at the end of the day. I haven't tried every brand of upland pants on the market, but these are the best that I've used.
The Bonus
I like to support companies that support things I believe in.I don't get wrapped-up in boycotts but, all things being equal, I'd rather my dollars go to the "good guys" which isn't always easy when it comes to buying clothing. Remington 1816 is a Freedom Group brand along with Remington, Bushmaster, Barnes, Mountain Khakis and others. Good hunting clothes such as these pants ($158 retail) aren't cheap, but at least your money is staying in an industry that supports hunters and gun owners.