by
posted on September 21, 2016
Support NRA American Hunter
DONATE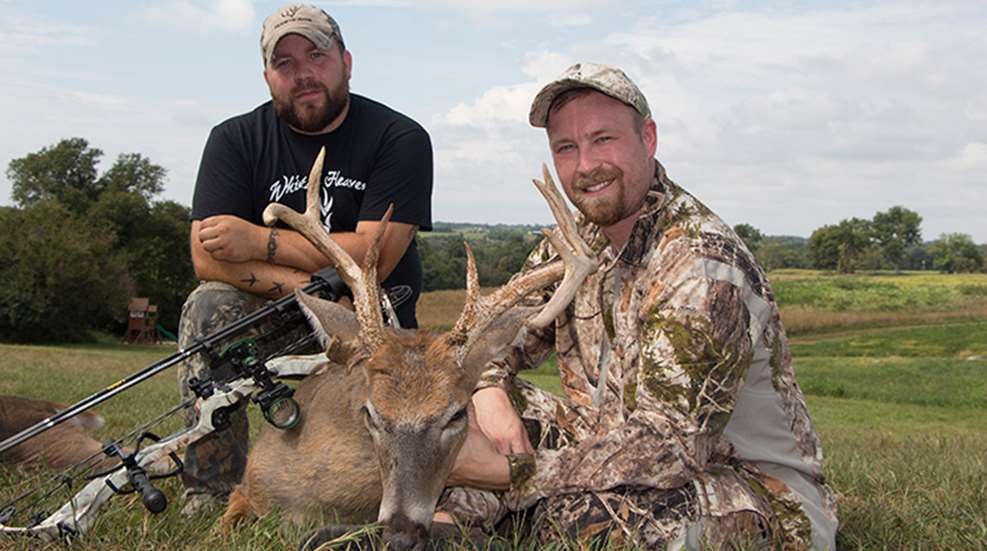 The days are getting shorter and, here in the South, the humidity is dropping below 90 percent. Fall is near. As I write this, Alaska's sheep season is in full swing and whitetail hunters are already taking bucks in South Carolina. Archery seasons are just around the corner in many states and anyone with a place to hunt has probably begun scouting. For those of us who cannot bear to wait another day to get out in the field, this time of year can mean hunting in very warm weather. But aside from a three-year stint living in the Washington, D.C., I have lived my entire life in Florida and Alabama. Though I've hunted all over the world, I've spent more time in the woods here than anywhere else which, if nothing else, qualifies me to talk about gear for warm weather deer hunting.
Clothing
The recipe for hunting in the cold is pretty simple: put more clothes on. Hot weather is a little trickier though; unless you're going to wear a loincloth (please refrain from sending me photos), there's only so much clothing one can remove to beat the heat. It goes without saying that we want our clothing to be as light as possible. Cotton is fine but, once you get sweaty, it stays wet for hours. Modern fabrics have the ability to keep your body as cool as possible with the added benefit of simultaneously wicking away moisture. For the past two years, I've worn Kuiu's Tiburon warm weather hunting clothing for early hunts. Tiburon uses a fabric called Toray Dot, which was developed for use by the Japanese Summer Olympic team. This fabric breathes incredibly well while maintaining durability and water resistance. It is available in Kuiu's Verde camo pattern, which blends in well during the green early season and the zip-front shirt weighs only 5 ounces.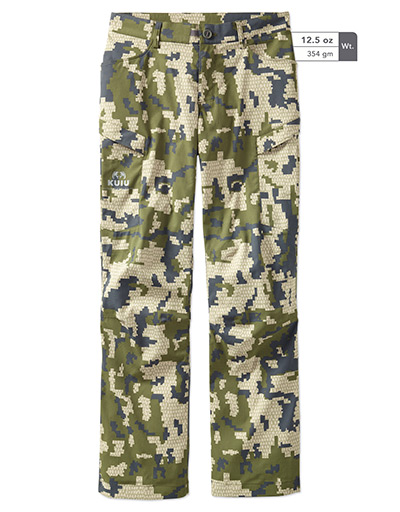 Footwear
We all know that keeping our feet warm is a key element in staying comfortable during cold weather hunts, but what about keeping your feet cool when it's hot out? Leave the big insulated boots at home and hunt in the lightest footwear that the terrain will allow. I've had great luck with Salomon hiking boots for hunts in steep country, and I've recently given their tail running shoes a try for warm weather hunting closer to home. Salomon's Speedcross 3 shoes weigh just 11 ounces and I've found them to be incredibly comfortable and quiet to walk in. Not that it really matters but they even come in camo. Their Quicklace system means your shoes will never come untied at the wrong moment. Unless you're traveling through high water or deep mud during your hunt, these shoes are hard to beat.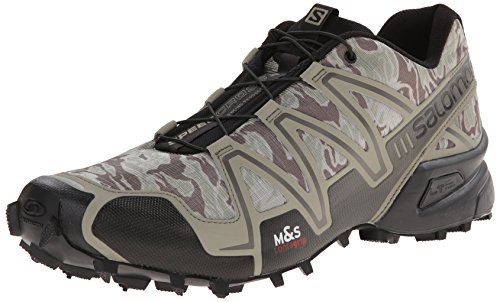 Accessories
Just because it's warm, doesn't necessarily mean that you won't want to wear gloves. Gloves can protect your hands from rocks, thorns or mosquitos and can help conceal your skin from the watchful eyes of prey. It is important to me that gloves be thin enough to maintain dexterity (if I can't shoot with them on, I don't want them) while tough enough to be useful—Magpul's CORE Technical Gloves fit that description well. The elastic wrists fit snugly and the synthetic suede palms provide a good grip. Two useful features are a terrycloth backing on the thumbs to de-fog lenses or optics and touch screen friendly tips on three fingers of each glove.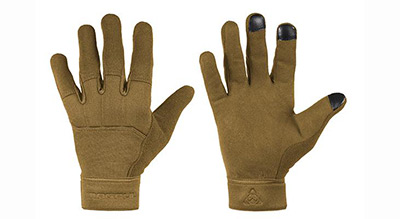 A facemask can be key for keeping concealed, especially during archery season, but masks can make a hot day even hotter. Last year, I discovered the Mission Multi-Cool neck gaiter, which can be used as a facemask, headband, neck wrap or scarf. When the fabric of this product is soaked in water and wrung-out, it cools down to about 30 degrees below your body temperature and last for two hours. To cool it off again, re-soak it and it's as good as new. It provides UPF 50 protection for your skin and really helps keep your body temperature comfortable. It's available in a variety of colors including black, sand and Mossy Oak camo.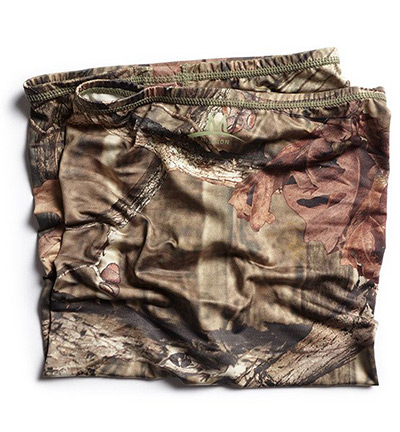 Meat Care
Being hot and sweaty is no fun, but failing to keep game meat cool can ruin the taste and even spoil the meat. A quality cooler that will keep ice for days and properly cool and age your meat is a must-have for warm weather hunting. There are many great coolers on the market but Yeti is still the standard by which other coolers are judged. A Yeti Tundra 75 is perfect for a quartered whitetail and a 110 is even better if you have the room in your vehicle. Not only will these coolers allow you to get the meat down to the proper temperature within minutes of recovering the animal, they allow you to keep the venison at an ideal aging temperature with minimal need to add ice. Drain excess water and add ice as-needed and you'll find that the meat will be more tender and flavorful after 5 to 7 days at temperatures just above freezing.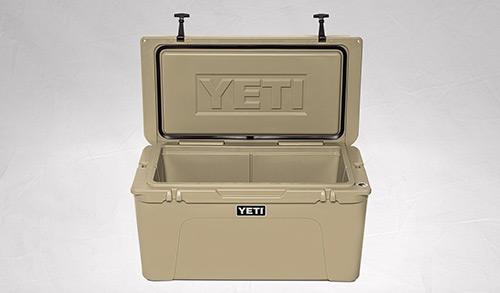 Insect Repellent
Depending on your location, mosquitos may be a minor pest or a significant menace during the warm months. With the Zika Virus out there, mosquitos may present a real health hazard. Archery season in Florida was intolerable until the Thermacell Mosquito Repeller hit the market 15 or so years ago. Next to air conditioning, the Thermacell is one of my favorite inventions. It is basically a small butane heater (about the size of a cordless phone) that emits a bug repellent vapor into the surrounding air. When I get set up to hunt, I turn the unit on and put it either on the ground beside me or, if I'm in a stand, at my feet. The mosquitos won't come near you and I've never seen any indication that deer can smell the repellent product. It is, quite simply, a game changer.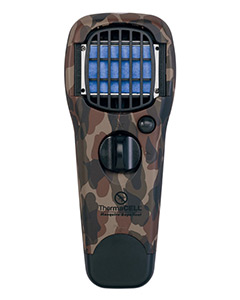 Hydration
Drinking lots of water is important during the hot months, but a belly full of liquid when you're trying to sit stealthily can be a recipe for interruptions. Adding a hydration supplement to your water can get you the minerals that your body needs to stay hydrated without drinking excessive amounts. Nuun tablets are about the size of an Alka Seltzer and add key minerals including sodium, potassium and magnesium (as well as taste) to your water bottle. The best part is that, unlike sports drinks, which are loaded with sugar, Nuuns are only 10 calories per tablet. Each tube holds 10 tablets, which is enough to treat 10 16-ounce water bottles, and you can find them for as little as $5.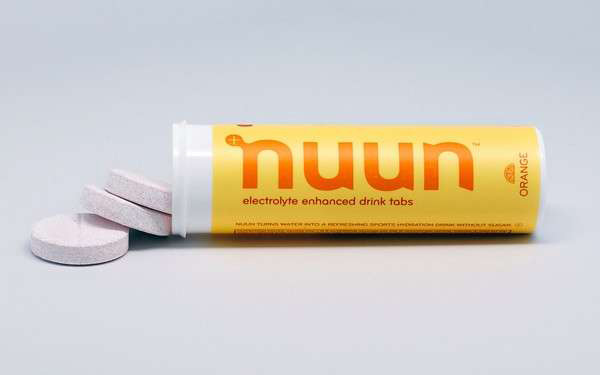 We wait all summer for hunting season to start and each of us has only so many days on this planet; don't let hot weather keep you in front of the TV when you can be out hunting in the real world. These products will help you keep cool, comfortable and safe during the early season heat.