by
posted on November 20, 2015
Support NRA American Hunter
DONATE
I'm a rifle and pistol guy at heart, but I probably spend as many days per year hunting upland game these days as I do deer or elk. Whether I'm after mourning dove or quail close to home or pheasants on the Great Plains, I've really come to enjoy being out there with a shotgun and a good dog. I'll admit that, though I obsess over the perfect rifle load on an almost daily basis, I rarely give much thought to what I feed my shotgun. This is a mistake on my part but it's also a good way to explain the shots that I miss. The ammunition industry has fed the market with some fantastic upland loads that continue to move the ball forward when it comes to lethality. Let's take a look at some of the most recent products in this space.
Winchester Rooster XR
This load was designed for long shots on pheasants, when the birds are 50+ yards away and heading for the next county. Winchester employs a unique shot capsule called Shot-Lok on this load. Made of a hard resin material that eliminates air space between the pellets, the system purports to protect the integrity of the shot better than traditional methods by preventing the shot from impacting itself as it traverses the length of the bore. The effect is shot that stays round and flies better, increasing the effective range and quality of the pattern. The Rooster XR is available in 2 ¾", and 3" loads in #4, 5, or 6 shot. Both loads produce 1300 feet per second of velocity, the 3" magnum doing so with 1 ½" ounces of shot while the 2¾" load uses 1¼".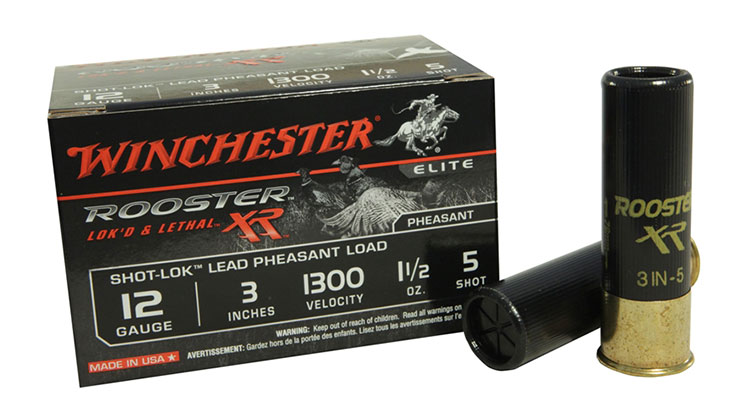 Rio Texas Game Load
Rio Ammo has built a reputation in the South for producing some of the most effective dove loads on the market. Some of the most serious and dedicated dove hunters that I know use Rio shells exclusively. Rio's Texas Game Load is the company's latest offering for upland hunters. This limited edition load celebrates Rio's facilities in the Lone Star State and features a high-brass 2¾" load with 1¼" ounces of shot at 1330 feet per second. The load is available in shot sizes of 4, 5, 6, 7.5, 8 and 9, so you can match it to just about any upland game situation that one can imagine.
Kent Game and Hunting English Loads
I'm cheating a bit on this one, there's nothing new about this load but I wanted to mention it, nonetheless. Many hunters, myself included, are choosing to take older vintage side-by-side shotguns afield. Depending on the particulars of the gun, these shotguns may not be a great match for many modern loads due to the excessive pressures created. Kent's Game and Hunting loads are loaded to traditional velocities in .410, 20 gauge, 16 gauge and 12 gauge and are more gentle on aging shotguns than many modern loads. In the new column, Kent has their Ultimate Fast Lead load with Diamond Shot. These highly-polished led shot loads are available in both 12 and 20 gauge.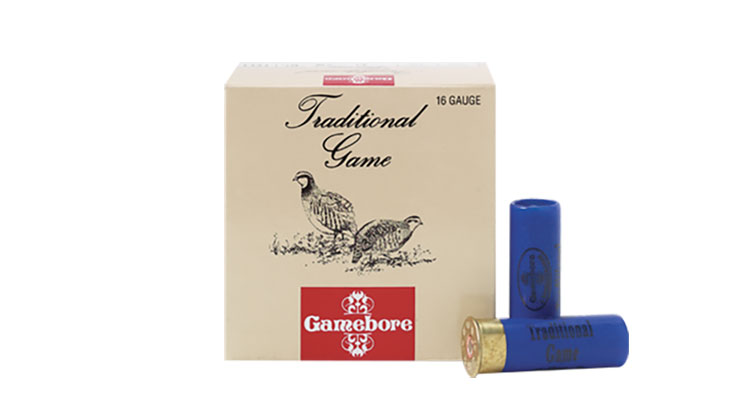 Hevi-Shot Hevi-Metal Pheasant
Made to comply with non-toxic shot requirements, Hevi-Shot's Hev-Metal pheasant load layers steel shot and Hevi-Shot into a single shell. According to the manufacturer, the addition of the Hevi-Shot ensures better downrange performance on denser patterns than that of steel shot alone. This load is available in 12 and 20 gauge 2¾" shells in #4 or 5 shot. The 12 gauge load uses 1 1/8 ounces of shot at 1500 feet per second while the 20 gauge uses 7/8 ounce at 1300 fps. These shells are about a dollar per shot, so squeeze that trigger sparingly!