by
posted on January 26, 2020
Support NRA American Hunter
DONATE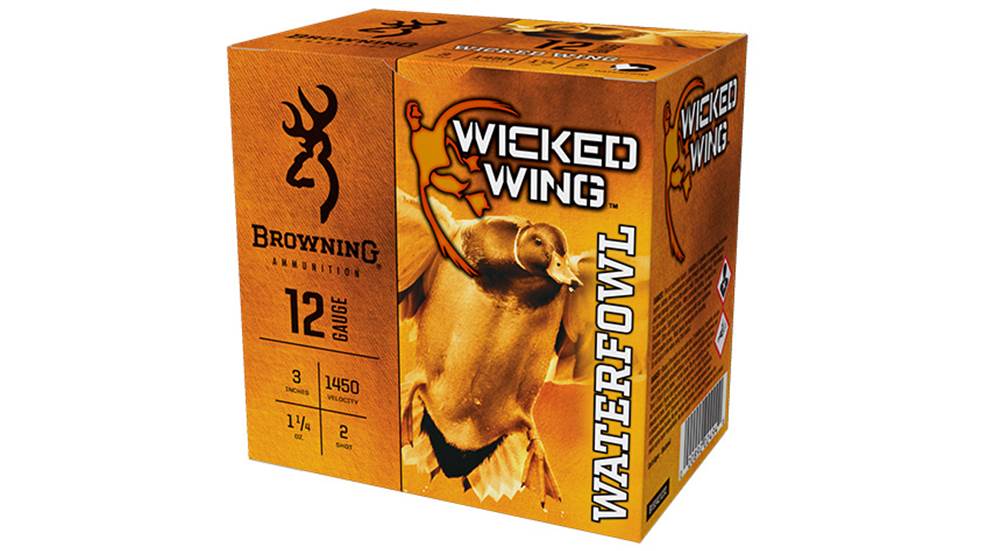 As if Browning's Wicked Wing shotguns weren't cool enough—how do you not love a bronze Cerakoted humpback?—for 2020, Browning Ammunition announces the release of their Wicked Wing Waterfowl shotshells.
Building on the success of the Browning BXD Waterfowl line, Browning has retained the BXD wad system—proven to increase pattern density at a variety of ranges—for the Wicked Wing shotshell line, and the new shotshells feature a proprietary round steel shot, which is corrosion resistant for optimum performance.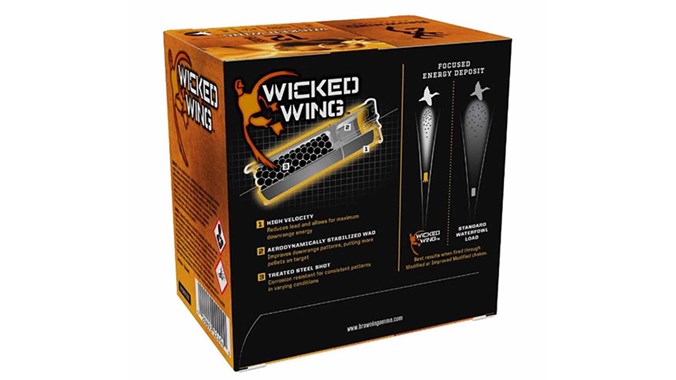 Available in 12-gauge, 3-inch magnum, Browning offers the serious waterfowler two loads to choose from: 1¼ ounces of No. 2 steel shot or 1¼ ounces of No. 4 steel shot. Both loads leave the muzzle at 1450 fps, to reach out and touch those birds on the edge of the decoys.
While steel is an excellent alternative to lead, especially over water, it certainly comes with its own set of unique challenges, and Browning's shotshells have maximized the effectiveness of steel. The Aerodynamically Stabilized Wad keeps that shot column tight through the bore, and continues to hold a tight pattern longer, putting more pellets on the bird instead of around it. While a highly respected name in the firearms industry, Browning entered the ammunition game late in life, but I will admit that every one of their ammunition products have been impressive performers.  
For more information on the new Wicked Wing Waterfowl shotshells, visit browningammo.com.