by
posted on January 22, 2020
Support NRA American Hunter
DONATE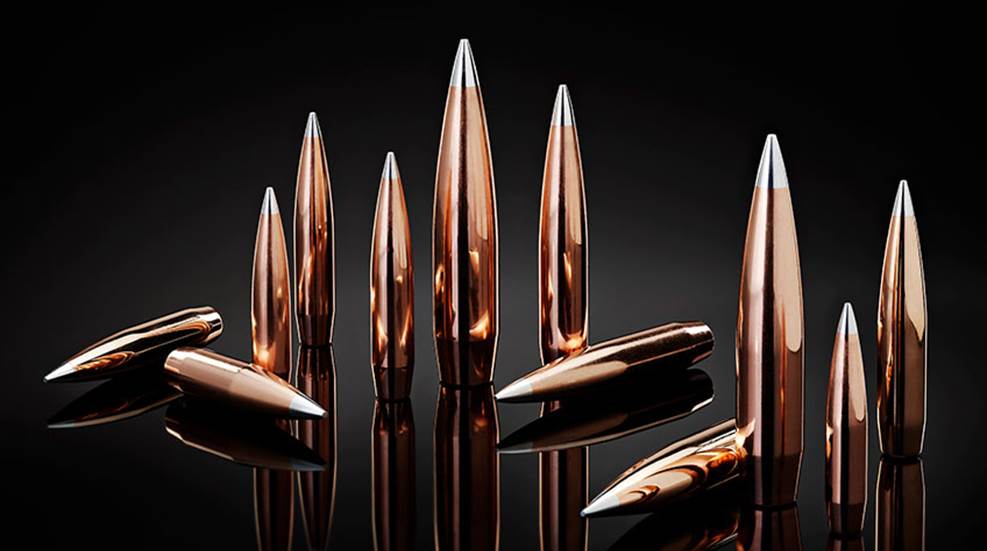 Hornady, always at the forefront of ballistic engineering, introduced its A-Tip Match bullet in 2019. With a machined aluminum tip—designed to be longer than any polymer tip on the market, and which moves the center of gravity of the bullet—to give the utmost in uniformity and enhanced stability in flight, the A-Tip Match is a serious long-range performer. I had the opportunity to spend a few days with the 135-grain A-Tip Match in the 6.5 Creedmoor, taking it out to a mile in the eastern Oregon high desert, and came home highly impressed with the performance.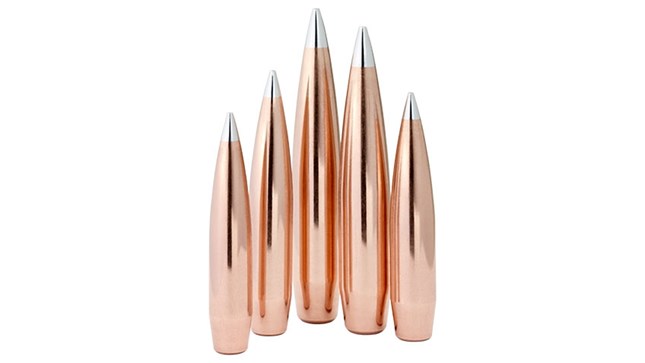 Hornady has decided to package the A-Tip Match bullets straight off the presses, in consecutive order, without even removing the oils in order to offer the most uniform component bullet available. Each box of 100 bullets is packaged in the sequential order which it came off the machine. A polishing bag is provided for the handloader, to clean the bullet prior to loading.
Building on the success of the initial releases in 6mm, 6.5mm and .30-caliber, Hornady has announced they are expanding the A-TIP Match line to include a 90-grain .224", a 166 and 190-grain 7mm, a 176-grain .308", a 300-grain .338", a 390-grain .375" and a 500-grain .416" bullet, in addition to the earlier 110-grain 6mm, 135- and 153-grain 6.5mm and 230- and 250-grain .30 caliber offerings. Each of these bullets has a ballistic coefficient (BC) among the highest available anywhere—that 390-grain .375" bullet has a G1 BC of 0.987 and a G7 BC of .497—and the ogive, bearing surface and boat tail are tuned for each bullet.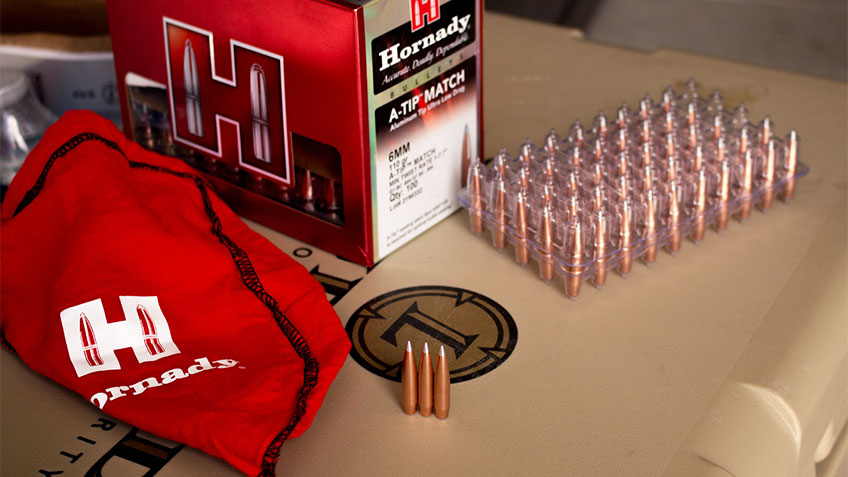 The A-Tip Match uses Hornady's AMP bullet jacket—with its excellent reputation for concentricity and uniformity—resulting in a bullet which is less sensitive to variations in twist rate, and which may be the ultimate in low-drag designs. Available in 100-count boxes for calibers up to and including .338", 25-count boxes for 375" and .416".
For more information, visit hornady.com.