by
posted on January 26, 2020
Support NRA American Hunter
DONATE
Federal has partnered with Henry Repeating Arms to introduce a new line of lever-action ammunition for 2020: HammerDown. Designed to cycle effortlessly through tubular-magazine rifles, Federal's HammerDown uses nickel-plated cases, which have been chamfered to reduce any drag or snags when being cycled in common lever-action rifles.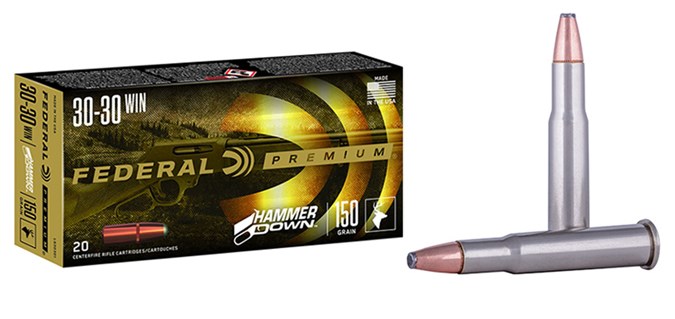 If you've ever had a lever gun which gave you a hard time with certain brands of ammunition, you know exactly what I mean; my Winchester 94AE would feed one particular brand of ammunition very poorly, and would require much more force than others.
Federal has chosen the two most popular rimmed cartridges for lever-action rifles—the .30-30 Winchester and the .45-70 Government—as well as a quartet of pistol cartridges closely associated with the lever action rifles, including the .327 Federal, .357 Magnum, .44 Remington Magnum and .45 Colt. The bullet weight and velocity has been specially chosen to give the optimum performance from a rifle-length barrel, and the bonded bullets are completely safe to use in a tubular magazine. The pistol cartridges have an enhanced velocity for use in longer barrels.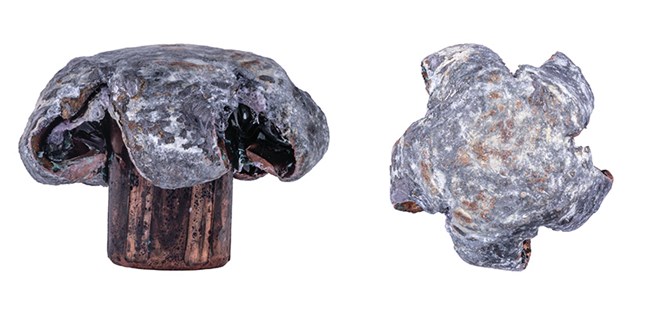 There is a definite resurgence of the lever-action rifles as of late—even with all the fantastic bolt-action designs, capable of unprecedented accuracy at unheard of distances—and it seems that technology and changing times simply won't replace the experience of hunting with a good lever gun. With bullet geometry designed for the optimum weight retention and expansion, Federal's HammerDown will certainly help keep the tradition of hunting with a lever-action alive for years to come.
Available in 20-round boxes in the following offerings:
• .357 Magnum, 170-grain | MSRP: $19.99
• .327 Federal, 127-grain | MSRP:  $23.99
• .44 Rem. Mag., 270-grain | MSRP: $19.99
• .45 Colt, 250-grain | MSRP: $21.99
• .30-30 Win., 150-grain | MSRP: $22.99
• .45-70 Govt., 300-grain | MSRP: $43.99
For more information, visit federalpremium.com.