by
posted on August 14, 2018
Support NRA American Hunter
DONATE
When I was younger, I learned buyer's remorse the hard way. I bought a cheap, off-the-shelf sleeping bag and coldly realized the error of my ways while snowshoeing in Colorado. A sleeping bag is one more "you get what you pay for" item. Here are features to consider for quality sleep.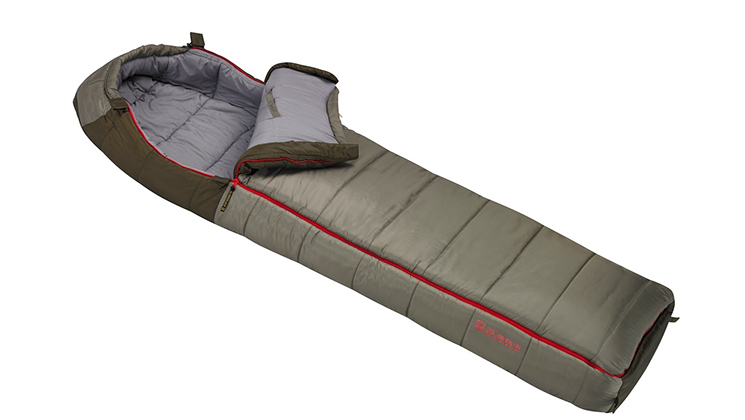 Temperature Rating: Nearly all sleeping bags list a temperature minimum. In cold weather, consider that number to be more of a "survivable" temperature than a "comfortable" one. To ensure you'll stay warm, buy a bag rated for lower temps than what you think you'll encounter. Companies like Slumberjack make bags rated for temps well below freezing; you can always vent the bag to cool off.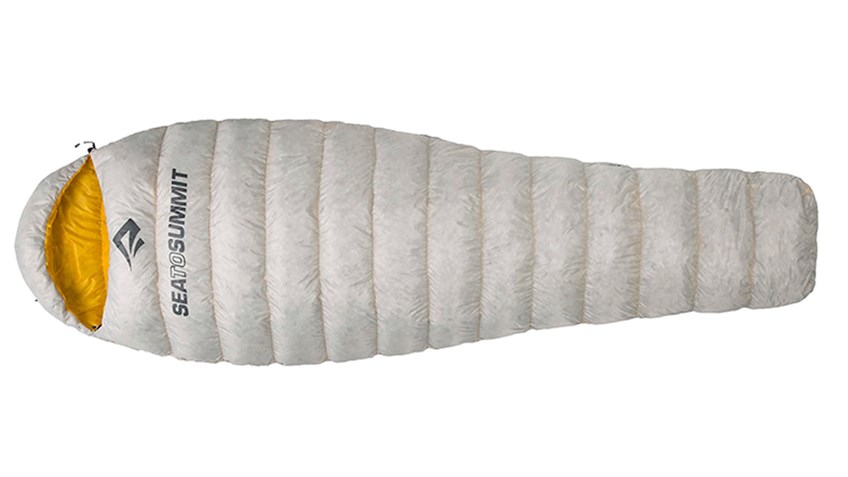 Weight: Also think about comfort when carrying the bag in your pack. Most of a bag's weight comes from the insulation (more is heavier) and the outer shell material (canvas, for example, is much heavier than nylon). For backpack hunts and scouting trips in warm to cool weather, consider a thinly insulated bag such as Sea to Summit's Spark, which weighs .75 pound yet has a temperature rating of 46 degrees Fahrenheit.
Size and Shape: If a bag is too big for your body, it won't be as warm due to excess free space. If it's too small, you'll be exposed to the elements. Bag style plays a role, too. Mummy bags are usually warmer, as they hold heat close to the body. However, they don't allow room for movement like rectangular bags, and some hunters don't sleep well when they feel constricted. Hybrid bags have a mummy-like shape but add features to enhance freedom of movement.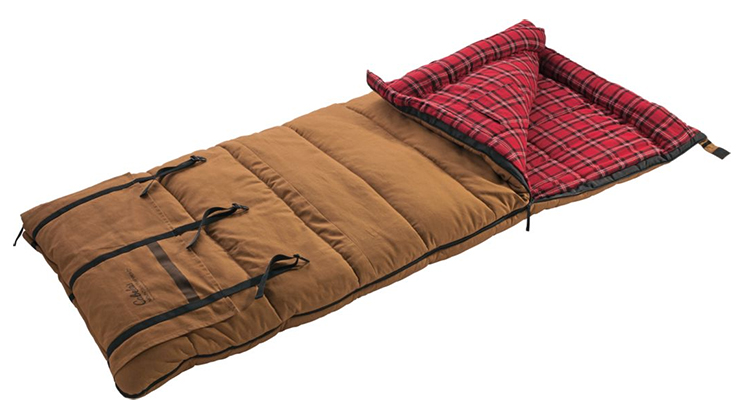 Layers: If you don't want to sleep in layers of clothing, you can layer your bags. A liner (often specific to the bag model) adds insulation. The downside comes at the expense of more weight and cost. Cabela's offers bags with removable fleece blankets, providing temperature ratings of 44 to minus 20 degrees.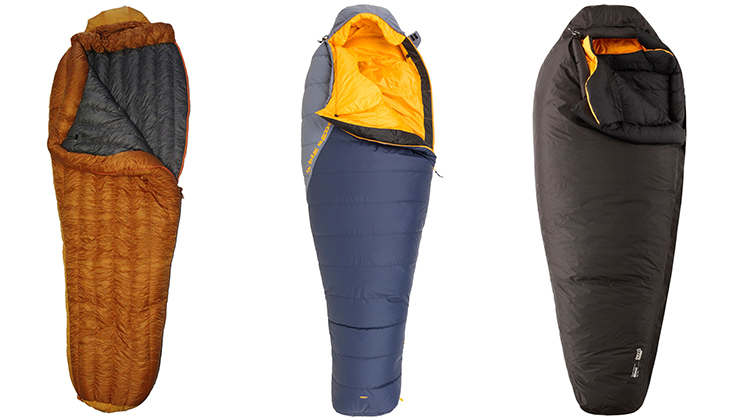 Water Resistance: Some sleeping bags have a water-resistant or waterproof shell. Others, such as those from Mountain Hardwear, have welded seams to prevent needle holes from inviting moisture into the bag. Another option is hydrophobic down insulation, such as DownTek and DriDown, used in bags from Brooks-Range Mountaineering and Big Agnes. These bags stay warm when wet thanks to waterproof insulation.