by
posted on March 31, 2017
Support NRA American Hunter
DONATE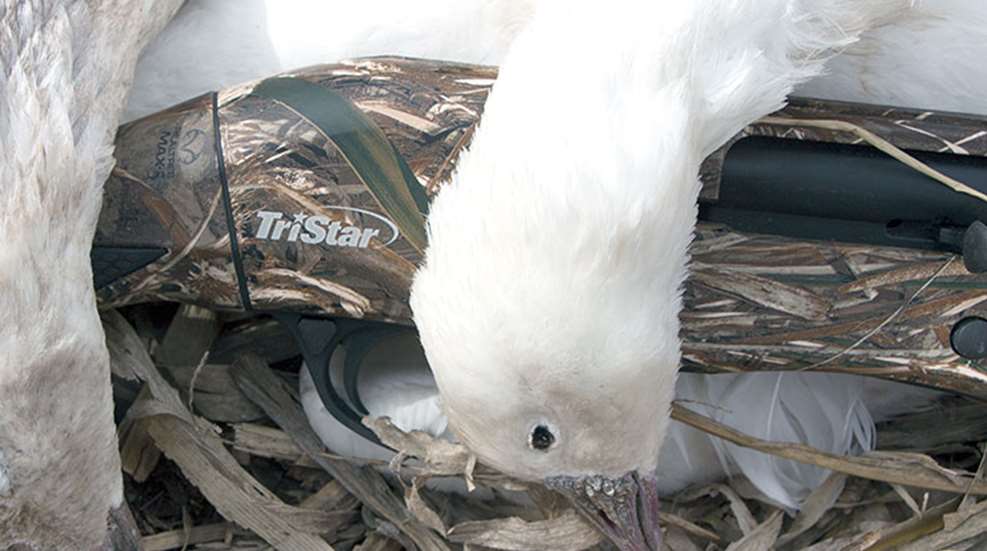 Self-branded as "The Value Experts," TriStar is home to an array of respectable shotguns and handguns, which are often available at a budget-conscious price point. The company has, for years, rolled out a variety of fine-shooting scatterguns. One thing that's long eluded it, however, is a 3½-inch autoloader for the more dedicated waterfowl hunters among us. That changed at SHOT Show 2017, however, when TriStar announced its new Viper Max. Here are five things you need to know.
1. It's a two-piston system.
The Viper Max ships with two pistons—one for heavy loads, the other for light loads. Though TriStar advertises that the light-load piston is ideal for 2¾-inch shells, it's good practice to function test your shotshell of choice with both pistons. I found that a few a hot 3-inch loads still ran smoother in the light-load piston. Either way, this is a gun that's built to handle everything from light target loads up to the hottest 3½-inch shells in the industry.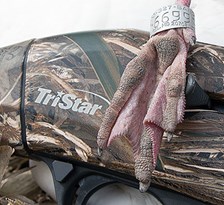 2. It's ready for waterfowl hunting.
The Viper Max is currently available in two stock options: black synthetic, and Realtree Max-5. Barrel lengths range from 26- to 30-inches. It's ready for your duck blind.
3. The barrel and chamber are chrome-lined.
It's not often that you find a "value-priced" gun with chrome lining. TriStar begs to differ. Chrome-lined barrels extend barrel life, reduce wear and tear and making cleaning a shotgun that much easier. It's a feature you'll enjoy with your Viper Max
4. It delivers value for its price point.
TriStar prides itself on delivering maximum value for what it charges, and the Viper Max is no different. It ships with the aforementioned chrome-lined barrel, a Fiber Optic Front Sight and four Beretta Optima Plus Chokes, among other things.
5. It's a value-priced, gas-operated autoloader.
The black synthetic model of the Viper Max ships with an MSRP of $640. The Max-5 version lists at $730. Both should be available on shelves for significantly less. Hard to argue with that.

Hungry for more? No worries—the Viper Max will be featured in a full "Hardware" in the June print issue of American Hunter. Stay tuned.