by
posted on August 14, 2017
Support NRA American Hunter
DONATE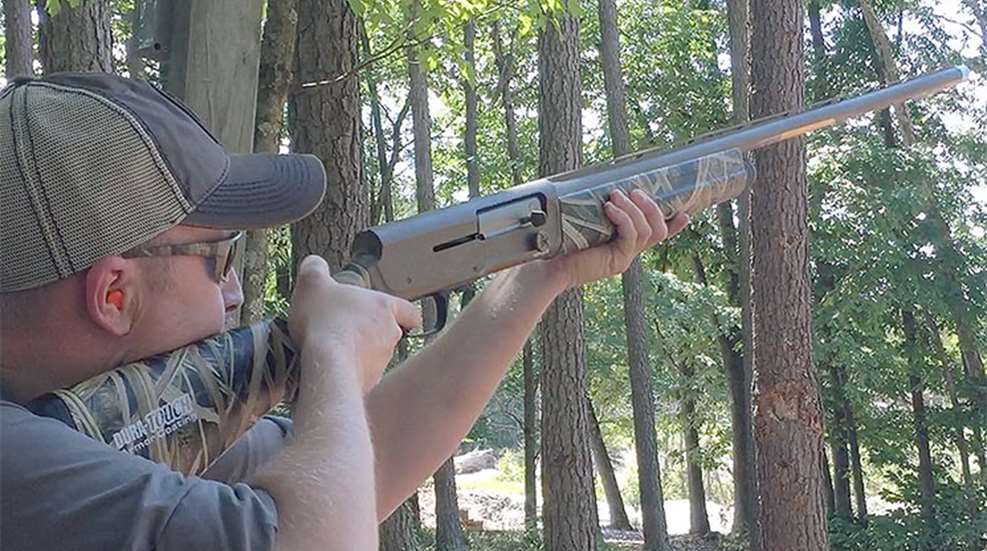 Earlier this year, Browning announced that it would be releasing new "Wicked Wing" versions of some of its most popular shotgun lines. I had the opportunity to shoot the A5 Wicked Wing last week. Here are five things you need to know.
1. It's still the classic humpback. Sort of.
Though the Wicked Wing line certainly features a few new bells and whistles, the Wicked Wing A5 build continues to rely on the classic humpback-shaped receiver that's long been synonymous with the Browning shotgun line. That said, this isn't the Auto-5 your forefathers might have owned. It features the Kinematic Drive System that Browning launched a few years back when the humpback design returned to production as the A5.
2. Go bronze.
All Wicked Wing shotguns feature a receiver finished in a Cerakote Burnt Bronze camo, alongside a barrel that's a standard Cerakote Burnt Bronze color. Coupled with the available camouflage patterns, you're left with a an absolutely gorgeous shotgun from one of the most respected manufacturers on the market.
3. Four camouflage patterns are available.
Every Wicked Wing shotgun features the Cerakote Burnt Bronze finish, but the camp pattern featured remains up to you. Browning is offering the A5 Wicked Wing in A-TACS AU, Mossy Oak Bottomlands, Mossy Oak Shadow Grass Blades and Realtree Max-5.
4. Three very unique chokes are included.
The Wicked Wing line features what Browning is calling a "Banded" choke tube—named as such because they're crafted to resemble the leg bands that waterfowl hunters covet so much. These aren't just stock chokes, either—they're produced by Briley Manufacturing. Three are included with your purchase: Full, Modified and Improved Cylinder.
5. It's about a $350 mark-up from standard A5's.
The Wicked Wing line delivers no shortage of enhancements, which means an appropriate jump in price. The good news: It's not much. The Wicked Wing Mossy Oak Shadow Grass Blades variant retails at $1,979.99, which is $350 more than the "standard" A5 that wears the Shadow Grass Blades pattern ($1,629.99).