by
posted on June 20, 2023
Support NRA American Hunter
DONATE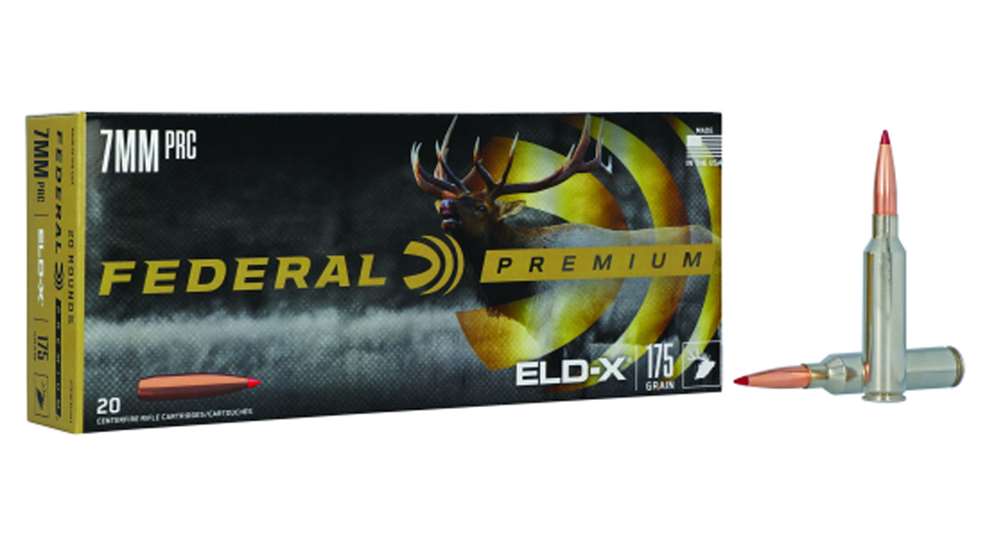 Federal has expanded its hunting loads to feature Hornady ELD-X hunting bullets. These offerings will be loaded in Federal's Anoka, Minnesota factory. The full lineup will soon be available in ten centerfire cartridge options from .243 Winchester to .300 Winchester Magnum. 
"Continuing the tradition of Federal Premium—which means loading the most popular bullets—we now are loading ELD-X bullets," said Federal's senior director of product management, Jesse Whiteside. "ELD-X bullets are very accurate and we are holding this bullet to our highest standards of our Premium specifications. Our customers requested these bullets in factory-loaded ammunition, and we are happy to deliver on our customers' needs."
The match-accurate ELD-X hunting bullet features an extremely high-ballistic coefficient in a design that provides effective expansion at a wide range of velocities. The bullet boasts a unique polymer tip that resists deformation to achieve consistent ballistics and initiate extreme-range expansion. It also touts an aerodynamic secant ogive and optimized boat-tail, plus a concentric copper jacket with robust shank.
Available cartridges will include: .243 Win., 90-grain; 6.5 Creedmoor, 143-grain; 6.5 PRC, 143-grain; .270 Winchester, 145-grain; 7mm Remington Magnum, 162-grain; 7mm PRC, 175-grain, .308 Winchester, 178-grain; .30-06 Springfield.,178-grain; 300 WSM, 200-grain; and .300 Win. Mag., 200-grain.
The load also features specially formulated propellant and nickel­-plated brass. It is packaged in 20-round boxes. Currently, ELD-X 7MM PRC 175-grain is available online here. For more information on all products from Federal or to shop online, visit federalpremium.com. MSRP: $52.99-82.99