by
posted on June 16, 2021
Support NRA American Hunter
DONATE
As the summer heat begins to set in, we find ourselves preparing our yearly celebration of fathers across our nation. If the dad in your life happens to be an outdoorsman, check out the list below for some great ideas on what to get him. Whether a dedicated deer-slayer, a turkey terrorizer or simply an ardent adventurer, we've got you covered.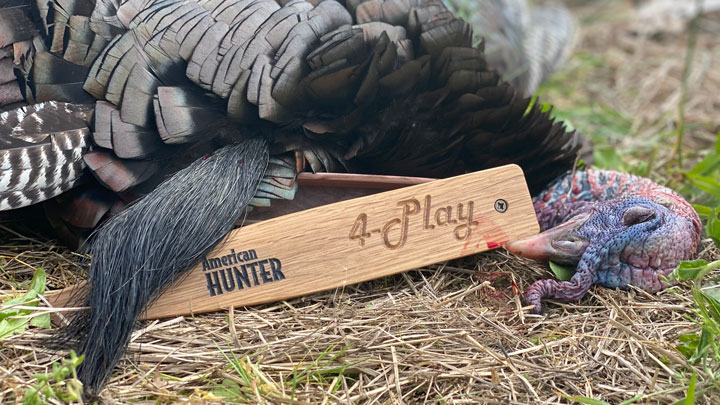 4-Play Turkey Call
Are the turkeys on to Dad's old slate? Or is he looking for a new box call with a few more tricks up its sleeve? The 4-Play Turkey Call from Cutting Edge Came Calls may be just the ticket. The call gains its name from the four separate sound rails it uses—one made from Walnut, one from Eastern Red Cedar, one from Sassafras and one from Poplar—giving the caller access to an almost endless variety of tones. The call can be ordered with your choice of Walnut, Mahogany, Mulberry, Cherry, Ebony, Rosewood and English Oak bodies. Even further, the folks over at Cutting Edge Game Calls can personalize each call with lettering of your choosing (the American Hunter logo topside is an example of their work), making this the perfect combination of sentimental keepsake and utilitarian tool. MSRP: $125-225; 4playturkeycall.com.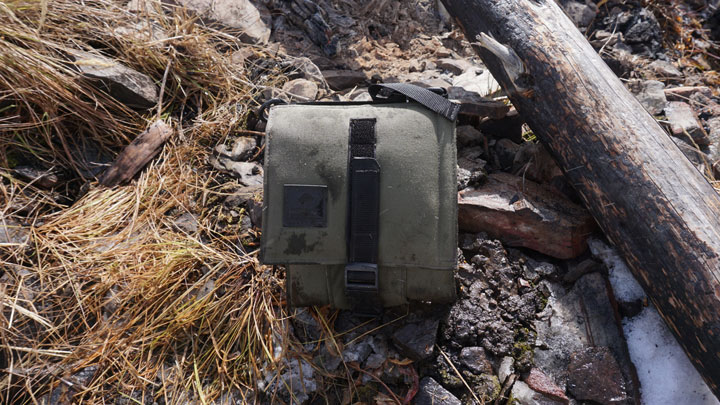 Wilderness Safepacker
Does dad need a comfortable way to conceal a firearm in the backcountry, while still retaining it within reach? Check out the Safepacker from Wilderness Tactical Products. Initially designed to protect a firearm and reload for armed mountain-rescue teams, the all-encompassing design of the Safepacker has made it a boon to those looking for a little concealment in the backcountry, as well as additional protection for their sidearm. It can lock to a standard belt, or most ideally to the hip-belt of a pack where it looks like a standard hip-belt pouch. A buckle and velcro strip hold the top flap in pace, under which sits a pistol and reload fit comfortably. The Safepacker is available in a plethora of colors, and 12 different sizes to fit a wide variety of handguns. For more information, check out our field-test of the gear here. MSRP: $99.95; thewilderness.com.


Buck 110 Slim Pro EDC
The classic Buck 110 folder receives an upgrade dad is sure to love in the new Slim Pro. As the name implies, the new 110 Slim Pro EDC is on a pocket-perfect diet and sports a thin Micarta handle, a removable pocket clip and a blade stud for one-handed opening. The knife has a 3.75-inch blade and folds to a 5-inch package. Available in black, brown and green. MSRP: $94; buckknives.com.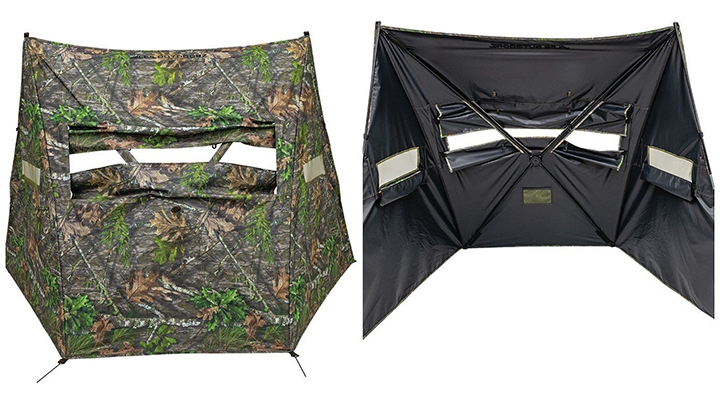 ALPS OutdoorZ Dash Panel Blind
Perhaps the turkeys were on to Dad's run-and-gun ways this season. Does he need more help than he thinks when trying to stay concealed on the move? If so, the ALPS Dash Panel Blind is the perfect choice. Light and portable enough to be carried through the woods, designed to pitch in a hurry, yet still retaining the full-coverage characteristics of a traditional pop-up, the hub-based Dash Panel Blind specializes in keeping on-the-move hunters camouflaged from head to toe. Weighing in at a mere 5.5 pounds, and costing just under $100, this is one design sure to break neither your wallet, nor your dad's back. For learn more about this blind, check out our field test of the product at this link. MSRP: $99.99; alpsoutdoorz.com.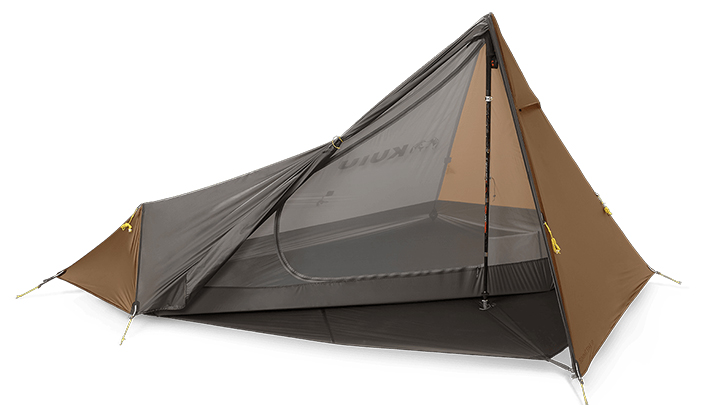 Kuiu Summit Star 1 Person Tent
Does Dad enjoy escaping into the mountain wilds in search of big-game? Is that big-box-store brand tent no longer cutting it for him? Check out the Summit Star 1 Person Tent from Kuiu. Three-season rated, the Summit Star is a single-pole backpacking tent. Already lightweight, this model can actually be pitched with a trekking pole to further cut down on ounces, not to mention pitched with or without a mesh body, depending on how buggy your environment is. With fully taped seams, the tent sports adjustable vents at the peak and toe box to ensure condensation-reducing airflow, while the vestibule boasts enough room to store a pack, weapon and boots all separate from the main body. In foul weather, it can even be used as a cooking area. MSRP: $239; kuiu.com.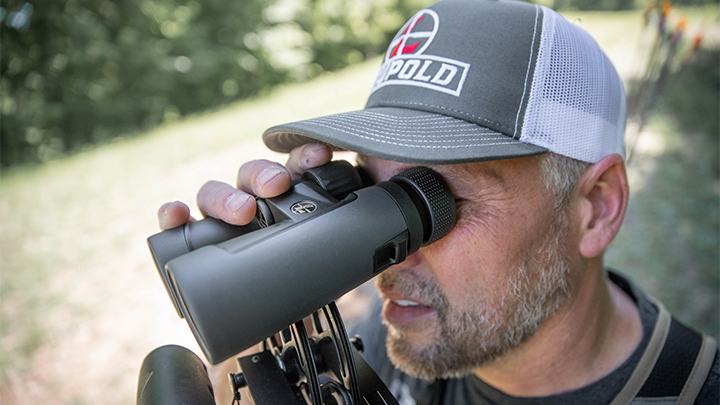 Leupold BX-2 Alpine HD
Dad's glass needs to give him a bright image, feel comfortable in his hands and be able to take a beating. Leupold's new BX-2 Alpine HD binocular checks all of these boxes and more. Built around Leupold's Advanced Optical System, it offers tried and true light transmission for extended glassing sessions, best in class glare reduction in harsh light, and the resolution and clarity that dad needs. It comes with the company's GO Afield binocular harness, lens covers and a lens cloth, and even mounts to a tripod with a built-in ¼-20-inch rotatable threaded adapter. And like all Leupold binoculars, it's fogproof, waterproof and comes with a lifetime guarantee. MSRP: $229.99-$289.99; leupold.com.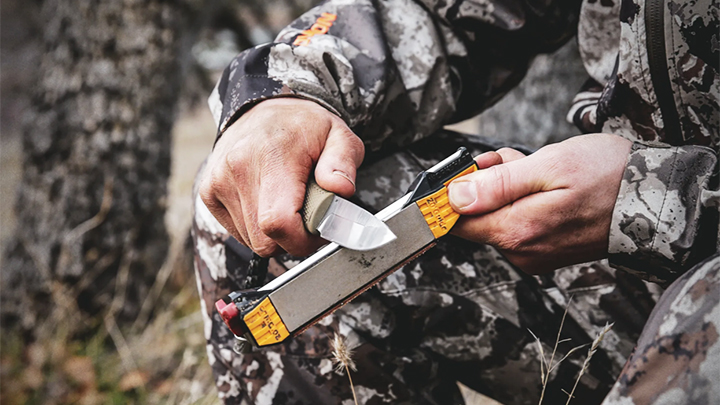 Work Sharp Guided Field Sharpener
So much more than a basic sharpening stone—dad won't believe how many sharpening implements and features Work Sharp packed into this little pocket-sized 4.6-ounce tool. It provides five stages of sharpening and honing via two, 4x1-inch diamond plates (a coarse 220-grit plate and a fine 600-grit plate), two ceramic rods for coarse- and fine-grit honing and a genuine leather strop to finish his sharpening to face-shaving perfection. Every sharpening surface features built-in angle guides for the perfect edge. Diamond plates are held in place with a strong, rare-earth magnet, and when removed, reveal a storage compartment on one side and a broadhead wrench with slots for both three- and four-blade broadheads on the other. Ideal for straight blades, big-bellied skinning blades, serrated blades, fish hooks, broadheads, hatchets, axes and anything else that needs to maintain an edge in the field, the Guided Field Sharpener is a must-have tool for every outdoorsman. MSRP: $34.95; worksharptools.com.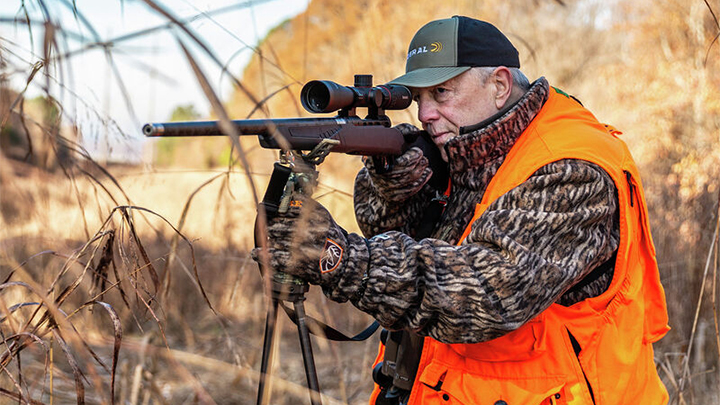 Primos Trigger Stick Gen 3
Modern shooting sticks have done a lot to improve American hunters' field marksmanship. The simple, highly portable rests help bring home the venison while ensuring a higher rate of the clean, quick kills that every hunter strives for. The "Cadillac" of the category is the Primos Trigger Stick Gen 3, an extensive line that includes monopod, bipod and tripod versions. Their key feature is the trigger situated just under the rifle support yoke. Squeeze it and the legs drop freely until you release, at which point they lock in place with the height optimally adjusted for your shooting position. MSRP: $60.99-$187.99; primos.com.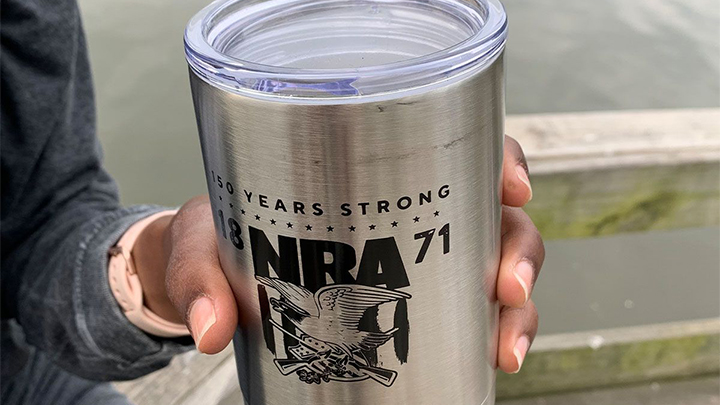 NRA 150 Years Strong Double-Walled Tumbler
Whether dad is having some fun in the sun or needs his coffee to stay warm during cold mornings in the stand, the NRA 150 Years Strong Double-Walled Tumbler is the way to go. While it won't protect your beverage for 150 years, its double-wall construction and copper vacuum insulation will keep your drink really cold (or really hot) for a really long time. A threaded gasket is included for use with standard 12-ounce bottled or canned beverage, along with a clear acrylic lid for use as a tumbler. Dad can protect his drink and the Second Amendment at the same time. MSRP: $19.95; nrastore.com.