by
posted on June 13, 2018
Support NRA American Hunter
DONATE
It's that time of year to show good ol' Dad how much you care, but there's no denying that he can be hard to buy for. To make this year a bit easier on you, we've put together a list of the latest and greatest items for every budget. Whether searching for a gift for Dad, grandpa or any other male figure in your life, we've got you covered. Feast your eyes on the American Hunter 2018 Father's Day Gift Guide.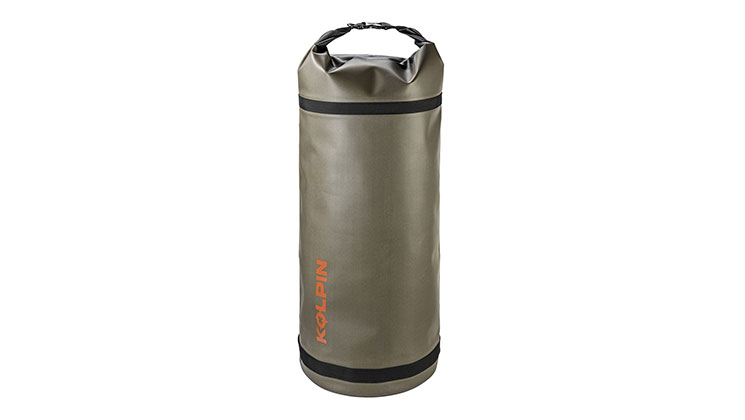 Kolpin DryBag
We all know too well that the weather can change in an instant, despite what our cell phones say. Be sure dads gear stays dry on his next outdoor excursion with the new series of dry bags from Kolpin Outdoors. They're made from a super heavy-duty waterproof and abrasion resistant fabric that is fully welded at the seams to give you a roll-top storage option for the things that need to stay dry. Sturdy buckles keep it closed while the included adjustable straps provide options for attaching to your ATV, boat, truck or side-by-side. There are three sizes available—10L, 20L and 40L—in tan, black, Kolpin Crypsis and Kolpin Pursuit camo patterns. MSRP: $29.99-$49.99; kolpin.com.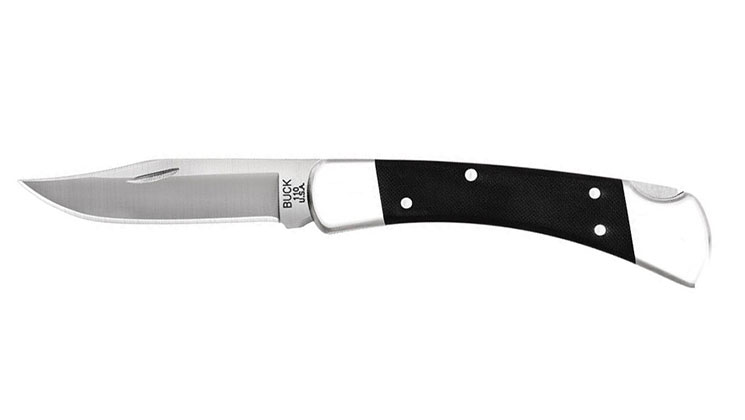 Buck Knives Folding Hunter Pro
The 110 Folding Hunter Pro from Buck Knives delivers the same classic and traditional features that come with the original 110, with an upgraded S30V blade and G10 handle. Brushed nickel silver bolsters add to the Pro's heightened status, and it comes with a black genuine leather sheath. This one's for the serious 110-loving dad in need of a working-man's knife. MSRP: $125; buckknives.com.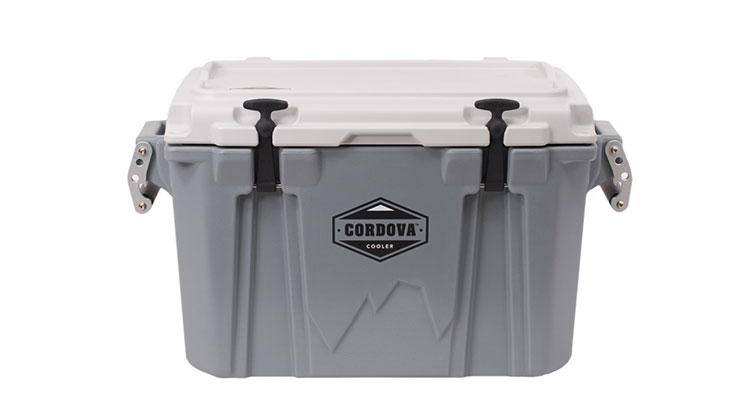 Cordova 35 Small Cooler
Perfect for overnight camping trips, lake days or tailgates, the Cordova 35 Small Cooler features obstruction-free top-mount lid latches, a no-fall lid lock system that locks the lid open for easy access, CNC-machined aluminum handles with a built-in bottle-opener, a rubber gasket for the best seal possible, anti-slip feet and an elevated lid lip to prevent items from sliding off. It can hold up to 20 pounds of ice, or 28 cans with a 2:1 ice-to-content ratio. Even better, the eco-friendly foam used in all Cordova coolers has the highest insulating rating of any rotational molded cooler on the market, and they're manufactured in the United States. The Cordova 35 is available in white, sand, grey (pictured) and aqua. MSRP: $199.99; cordovacoolers.com.
Hornady Frontier Cartridge Ammo
This year, Dad deserves to shoot a better bullet, don't you think? So get him a box or two of Hornady's re-introduced Frontier Cartridge ammo. Loaded with premium Hornady bullets and produced at the Lake City Army Ammunition Manufacturing Plant to keep cost down, this American-made ammo line is available in both 5.56 NATO and .223 Rem. While its Lake City origins shout FMJ, Hornady loaded the new Frontier Cartridge line with Boattail Hollow-Point Match bullets, Spire Points, Hollow-Point Match bullets and of course, FMJs. So whether Dad gets his jollies from target plinking or predator thumping, Hornady's new Frontier Cartridge line will have something for him. MSRP: varies; hornady.com.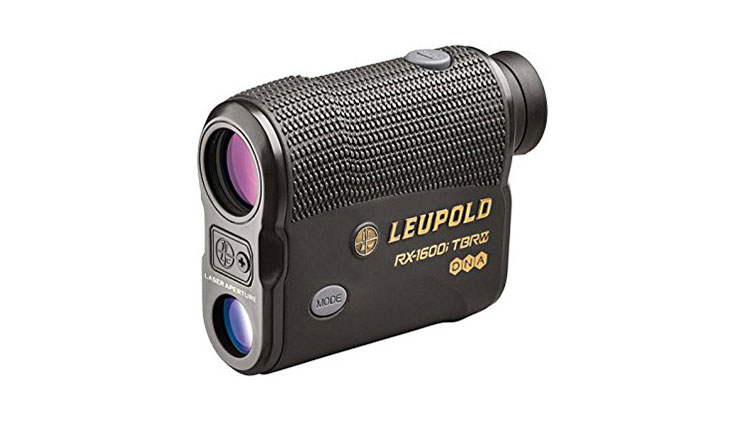 Leupold RX-1600i TBR/W Laser Rangefinder
If dad is using an outdated rangefinder, he'll appreciate Leupold's new RX-1600i TBR/W Laser Rangefinder. With the ability to range out to 1,600 yards, the rangefinder's True Ballistic Range/Wind technology allows users to account for incline, range to target and ballistics data, as well as develop wind compensation solutions. It also comes fitted with a 6X monocular and a fully multicoated lens system. Fold-down rubber eyecups are also included for use with or without glasses. MSRP: $519.99; leupold.com.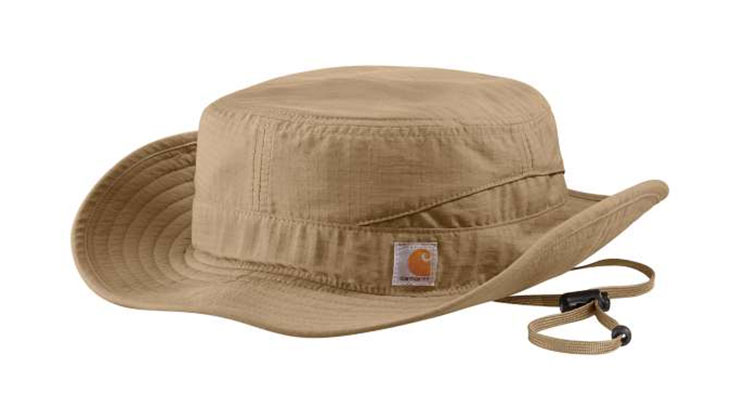 Carhartt Force Mandan Boonie
It's hard to go wrong with a good, comfortable fishing hat. The Carhartt Force Mandan Boonie is lightweight, durable and features the company's sweat-wicking FastDry technology. Side-ventilation allows for extra airflow, and the brim has a wire for easy shaping. There's even a hidden pocket inside the hat with a hook-and-loop closure. Available in burnt olive and dark khaki (pictured). MSRP: $24.99-$29.99; carhartt.com.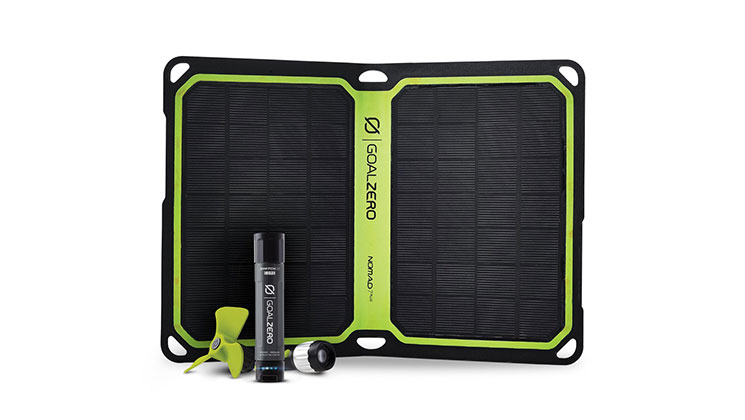 Goal Zero Switch 10 Core Solar Kit
Equal parts phone charger, flashlight and fan, the Goal Zero Switch 10 Core Solar Kit is perfect for dad's hunting pack—and it only weighs 4 ounces. The included Nomad 7 Plus solar panel features an auto-restart that tracks power flow history, meaning it knows that difference between a device that's fully charged and one that has disconnected due to lack of sunlight, shadows, etc. When it detects the latter, it will automatically reconnect the charging device, so you never have to worry whether or not your electronics will be ready to use. On top of that, its Solar Intensity Indicator's four LED lights let you know how well your devices will charge in current solar conditions. MSRP: $129.95; goalzero.com.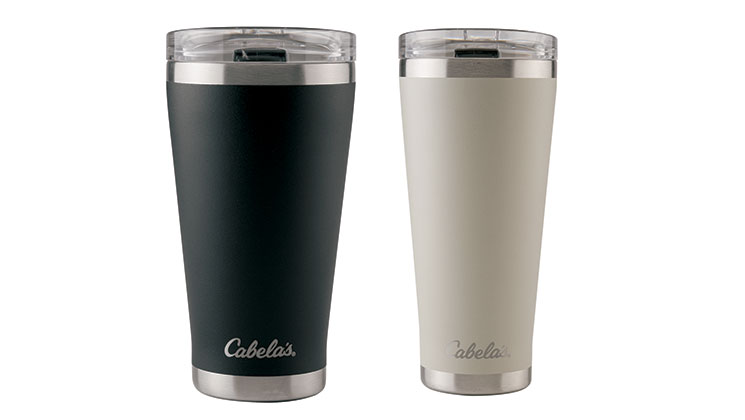 Cabela's Polar Cap Tumbler
One can never have too many tumblers. Made of highly-durable 18/8 stainless steel, the new Cabela's Polar Cap Tumbler features double-wall vacuum insulation to keep drinks hot or cold, a side closure on the lid to prevent accidental spills and a bottle opener on the bottom. The tumbler comes in tan or black and is available in two sizes. MSRP: $14.99 20 oz., $19.99 30 oz.; cabelas.com.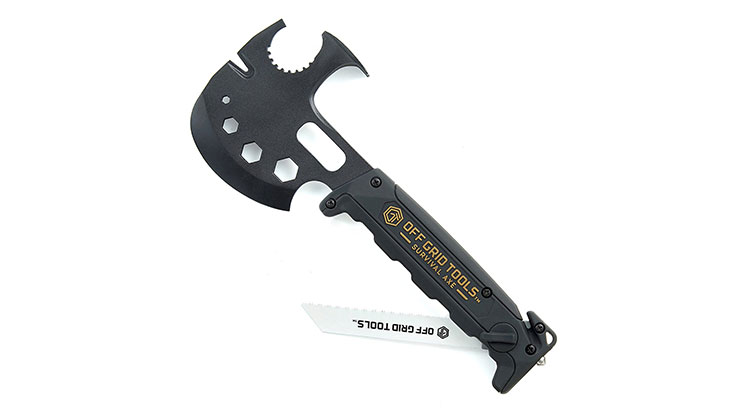 Off Grid Tools Survival Axe
Dad is a tool guy, and as such he'll find this handy Survival Axe from Off Grid Tools to be one of the best gifts he's ever received. Touted as having "31 features," the axe may play the lead role, but the hex sockets, can opener, hammer, fold-out saw blade, pry bar, box cutter, gas valve shut-off wrench … well, those may come in handy, too. And because it weighs less than 1 ½ pounds, Dad should have no problem keeping it close. MSRP: $39.99; offgridtools.com.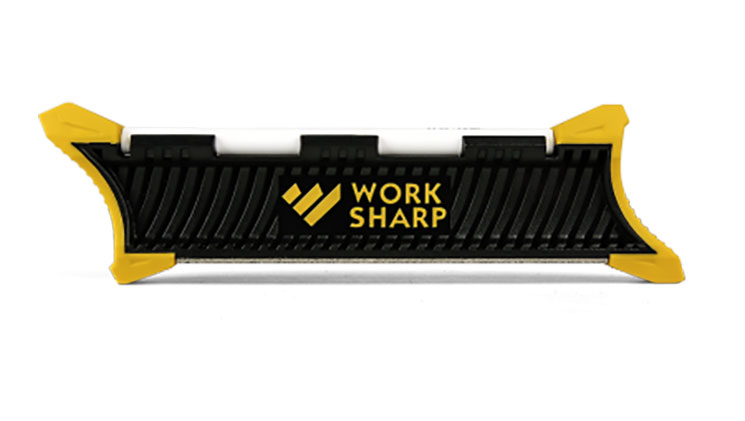 Work Sharp Pocket Knife Sharpener
The compact Work Sharp Pocket Knife Sharpener is designed to easily stow in any gear bag, tool box or tackle box. It sharpens all types of knives, and features a diamond sharpening plate and a ceramic honing rod with built-in angle guides to ensure fast and easy sharpening. MSRP: $14.95; worksharptools.com.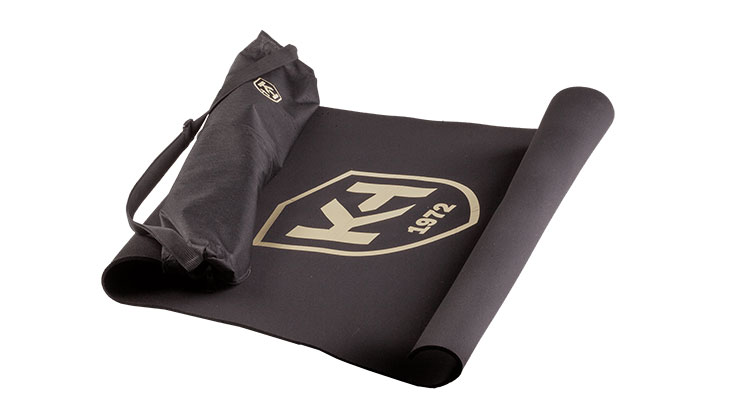 Knight & Hale Dry-Sock Changing Mat
Because it's the little things in life that sometimes make all the difference, the Dry-Sock Changing Mat from Knight & Hale will certainly be appreciated by Dad on rainy days. This simple idea, a small neoprene mat that you can roll out when needed so you don't have to change your boots on wet ground, can make a big difference in the comfort, and therefore longevity of a hunt. MSRP: $19.99; knightandhale.com.