by
posted on February 5, 2016
Support NRA American Hunter
DONATE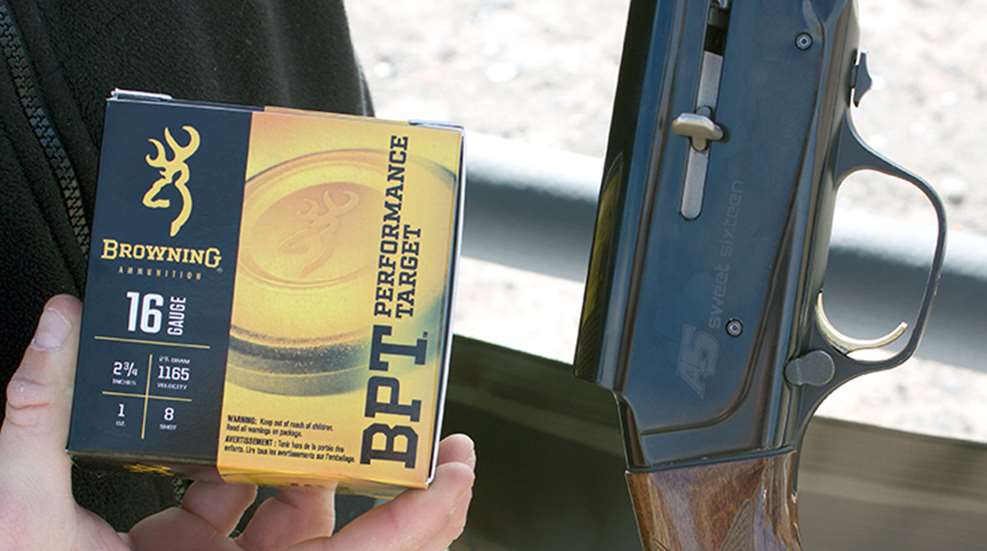 A shotgun is perhaps the most versatile firearm a hunter can possess. With a single smooth bore gun you can hunt every winged creature under the sun, from teal to turkey—and most four-legged dirt dwellers from coyotes to whitetail, too. And while a single gun is all we may need, what's the fun in that? Variety, in game and guns, is the spice of life.
With that in mind, I traversed the aisles of the 2016 SHOT Show in Las Vegas and found a mix of new offerings available for scattergun hunters in 2016. Enjoy. 
Browning Cynergy Ultimate Turkey Gun
Striving to offer maximum versatility in a turkey gun, the newest variant in the popular Cynergy line from Browning, the Ultimate Turkey Gun, is a great option for those looking to solve the issue of pattern variation at short and long ranges. With the included super full choke for tight patterns at long range and a defuser choke, which spreads the shot out for close range birds, this gun, when paired with the next-generation turkey loads coming out of various manufacturers, is a real winner. It also has a short rail, perfect for a red-dot style optic. It's available in Browning's newest camo pattern A-Tacs Foliage Green and Mossy Oak Break-Up Country.

Browning A5 Sweet Sixteen
While the similarities to the old Auto-5 and the new A5 Sweet-Sixteen stop at cosmetics, the new "gentleman's gun" is just as nimble and left me giddy at Industry Day at the Range. As the name implies, it's a 16 gauge, which fits right between the 12 and 20, providing a great balance between weight and payload. Like all the new A5s, the Sweet Sixteen utilizes Browning's short recoil-operated Kinematic Drive system.

TriStar Cobra Mag Pump
Having put a few TriStar shotguns through my own tests and then into my collection, I can attest to the fact that this value-priced manufacturer produces guns that perform. The new 3½-inch pump gun, the Cobra Mag, is no exception. And though its price places it in my "workhorse" category, built for use and abuse, the Cobra Mag has the same features you'll find in guns for twice the cost. I features a chrome lined barrel and chamber, fiber optic front sight, full length forearm and comes with three Beretta style choke tubes (F, M, IC.) It's due to be available in Realtree Max-5 and Black synthetic.

Mossberg 930, 935 Magnum Pro-Series Waterfowl
Mossberg has beefed up its 12-gauge 930 and 935 semi-auto shotguns in the new Pro-Series Waterfowl. Boron-nitride coated parts, including gas pistons, mag tubes, piston rings and more, as well as a stainless steel return spring, make cleaning easier and resist corrosion. Overall friction has been reduced in the bolt-slide and shell stop for faster follow-up shots on birds. This gun, covered in Mossy Oak Shadow Grass Blades, was made specifically to withstand the abuse waterfowl hunters put on their equipment.

Stoeger P3000 Pump
The only bells and whistles you should see on this new 12-gauge pump are on the price tag. For under $300, you'll get a reliable 3-inch gun with a 28-inch barrel, rotating bolt head, dual action bars and black synthetic stock weighing in at just under 7 pounds. At that price, you can keep one in your truck, boat, or RV and not lose sleep over it. Did I mention the five-year warranty? And though it does it without the flash of pricier shotguns, the new Stoeger P3000 will fill the freezer just the same.

Franchi Affinity and Instinct Catalyst
Women should not have to settle for men's camo, nor should they have to shoot a gun that doesn't fit properly. With that in mind, built specifically for women, Franchi introduced the new 12-gauge Affinity and Instinct Catalyst shotguns. The semi-auto Affinity Catalyst and the Over/Under Instinct Catalyst are both lighter at 6.6 and 7.2 pounds respectively, and both have a shorter length of pull, a raised comb and slimmer grip as well as a drop, cast and pitch designed to better fit the female build.

Benelli Ethos 28 Gauge
Meet the new Ethos from Benelli, the first, and only, semi-auto 28 gauge with a 3-inch chamber. Now, before you complain about the lack of 3-inch 28 gauge shells on the market, let me mention that Fiocchi plans to have boxes on the shelf by the time the shotgun is. I'm told that the 3-inch magnum shells have power comparable to the 20 gauge, but in a smaller, more nimble, still lighter recoiling package. Hello waterfowl. This little beauty weighs in at 5.3 pounds and, like the entire Ethos family, sports the progressive comfort recoil system.

Stevens S1200
Though it's the company's first leap into the inertia driven market, the S1200 from Stevens is definitely worth a look, or five. That's right, five different models will be available with the initial rollout with variations in barrel length from 26 to 28 inches, wood and synthetic stocks, and two Mossy Oak camo patterns. It utilizes the Beretta Mobile Choke system. It's fairly light at just over 6.5 pounds, hits the shoulder well and swings with the best of them.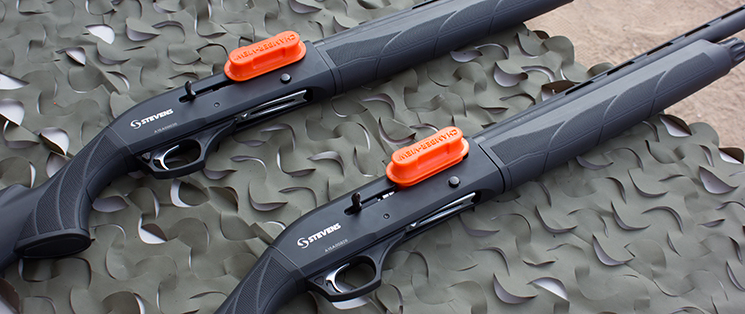 Weatherby Element Synthetic
Winner of the 2016 Golden Bullseye Award for Shotgun of the Year, the Weatherby Element has gone synthetic. Available in 12 or 20 gauge, in a sleek looking grey/black design or a Realtree Max-5 camo dip, the new Element Synthetic houses the same award winning features as it's wood brethren; inertia action, chrome lined bore, fiber-optic front bead, dual purpose bolt release (which allows the user to manually eject a shell without chambering a new one from the magazine tube) and easily removable trigger housing, all in a 6.75 pound package for the 12-gauge and 6.25 pounds for the 20.