by
posted on December 28, 2015
Support NRA American Hunter
DONATE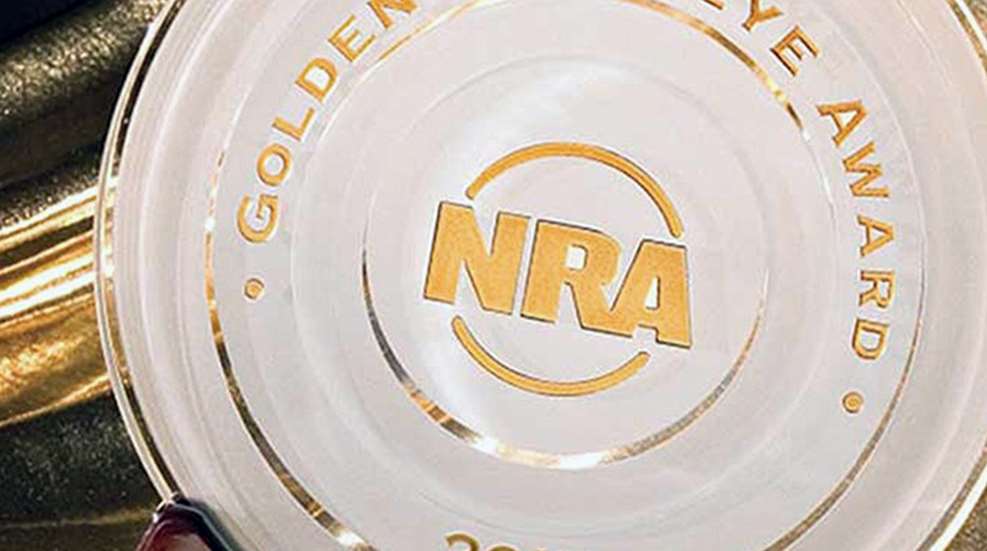 NRA Publications will present its annual Golden Bullseye Awards and Golden Bullseye Pioneer Award at an invitation-only breakfast on Friday, May 20, during the 2016 NRA Annual Meetings & Exhibits in Louisville, Kentucky.
"We are pleased to announce the winners of the 2016 Golden Bullseye Awards," said Doug Hamlin, Executive Director of NRA Publications. "This year's winners exemplify what NRA members want in their shooting and hunting equipment—outstanding performance, innovative design and value. We congratulate those who have created the industry's best new products and look forward to recognizing them in Louisville."
To qualify for consideration for a Golden Bullseye Award, the product must have been:
• Recently introduced and available to consumers prior to the selection of the Golden Bullseye Awards;
• Used/tested by a staff member or regular contributor to the magazine and/or affiliated media;
• Reliable in the field, meeting or exceeding the evaluator's expectations;
• Innovative in design and function;
• Readily perceived as a value to the purchaser; and
• Styled in a manner befitting the shooting and hunting industry and, perhaps more importantly, its enthusiasts.
Whereas the Golden Bullseye Award acknowledges the finest products available in the shooting sports, the Golden Bullseye Pioneer Award specifically honors outstanding personal achievement. The Pioneer Award spotlights the exemplary achievement and cumulative body of work of an individual, or members of a family, team or partnership, responsible for the development and introduction of shooting equipment that has made a profound, positive and enduring impact on the way Americans shoot and hunt.
For 2016, American Hunter will honor the following products:
Rifle of the Year: Savage Arms A17

Shotgun of the Year: Weatherby Element

Handgun of the Year: Ruger New Model Super Blackhawk .454 Casull/.480 Ruger

Muzzleloader of the Year: CVA Accura LR

Ammunition Product of the Year: Winchester Shot-Lok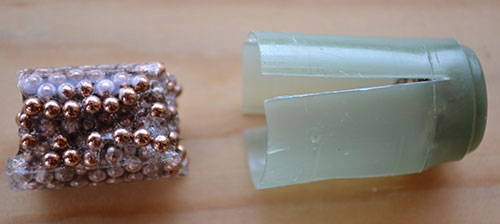 Optic of the Year: Zeiss Terra XB75

Bow of the Year: Barnett Raptor FX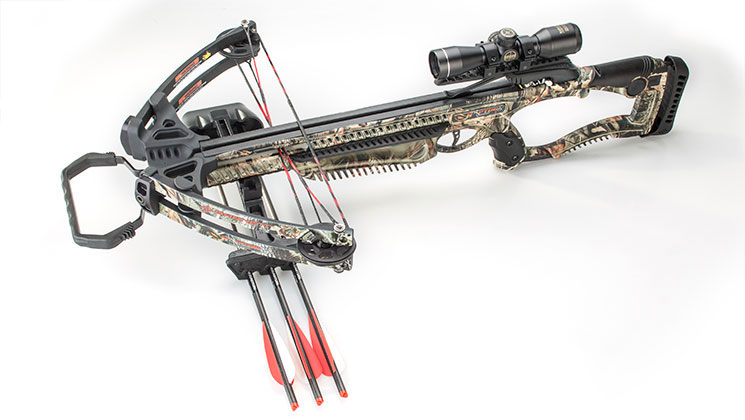 Gear of the Year: Browning Hunting Packs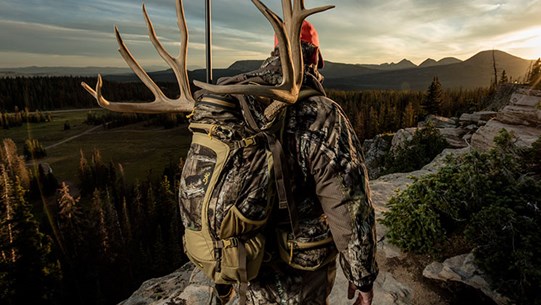 Vehicle of the Year: 2015 Yamaha Wolverine R-Spec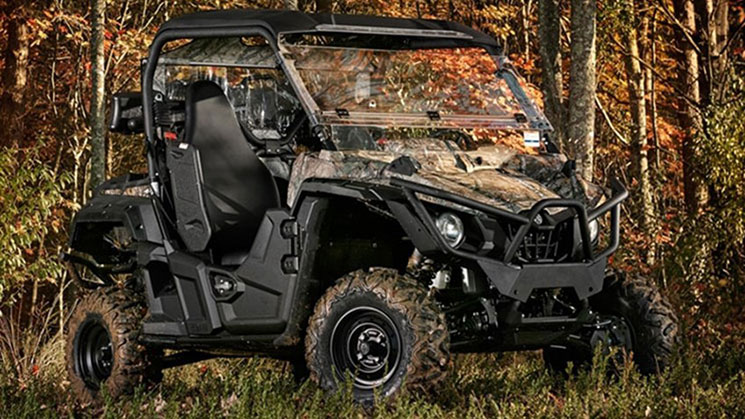 Women's Innovation Product of the Year: Mathews Chill SDX

The winner of the 2016 Golden Bullseye Pioneer Award is Randy Brooks, Former President/CEO, Barnes Bullets.
Brooks grew up as an avid shooter and hunter in his native Utah, and in the 1970s took up custom-loading ammunition to help support his young family. At the urging of friend Fred Barnes, founder of the namesake component bullet company, Brooks acquired what remained of the firm after new owners had allowed it to languish. Soon the family's basement became the company workshop, where Randy, his wife, Coni, and daughters Chandra and Jessica seated bullet cores in jackets.
Brooks' development of a new dangerous-game solid won favor with gun writers, including NRA Publications Senior Field Editor Charles Askins, who wrote, "… let me assure you, these slugs really get the job done!" Even so, the company struggled until Brooks devised the product that would forever change big-game hunters' expectations for bullet penetration and terminal performance, the all-copper Barnes X Bullet. Although it took three years of trial-and-error experimentation with homemade hand and machine tools, Brooks perfected the process for manufacturing X Bullets. Then over the next two decades, he continually improved the design and modified it to fit a host of new applications. Today's Barnes TSX and related variants are among the world's most highly regarded and oft-imitated hunting bullets.
After selling the company to Remington Outdoor Corporation in 2010, Brooks continued to develop new products, including the well-received Barnes VOR-TX loaded ammo and new projectiles intended for military use. As an Army veteran, he is proud that Barnes bullets are now serving with American troops and security officers around the globe. Brooks is an accomplished big game hunter, particularly experienced on dangerous game in Alaska and Africa. He is a staunch supporter of NRA and the freedoms protected by the Second Amendment. Though much of his success can be attributed to lead-free bullets, he steadfastly refused to cooperate with anti-gun and media forces that repeatedly sought his validation for banning lead projectiles.
Be sure to check out the American Rifleman and Shooting Illustrated Golden Bullseye Award winners at AmericanRifleman.org and ShootingIllustrated.com, respectively.