by
posted on October 26, 2017
Support NRA American Hunter
DONATE
It's the late season. In some areas it's beyond cold, in others, just beyond nasty. You need clothing that will fight for your right to stay in the field because you know regrets are made the second you give up the frost for a warm cup of coffee. Clothing that provides extreme insulation, function and protection is what you're looking for, clothing that can go as hard as you and do it again, day after day in the most extreme conditions. Be it in rain, wind, hail or snow, outer garments may not deliver success on their own, but they can certainly birth premature defeat if chosen poorly.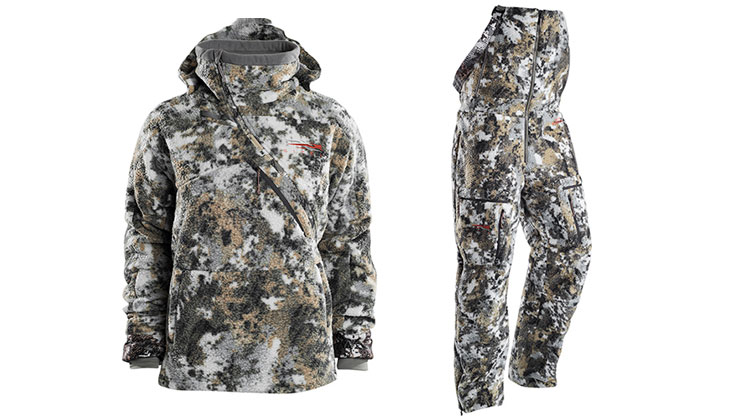 If you're anything like me, a change in weather conditions during the late season means a 4 a.m. wake-up call. More often than not, it also means long, bone-chilling hours in a teestand while frigid temperatures try to bring me down. For those days, Sitka's Whitetail Fanatic system confronts the freeze with thick, water-repellant Berber Fleece, Gore-Tex Windstopper and PrimaLoft Silver insulation. New this year, the Whitetail Fanatic Jacket and Bibs (as well as many other Sitka garments) are available for women. Sitka is not a company to cut corners, and the women's Whitetail Fanatic line sports all the same function and durability as the men's. A removable hood, safety-harness port, rangefinder pocket, full-zip legs and more culminate in perhaps the warmest hunting bibs and jacket you'll ever own.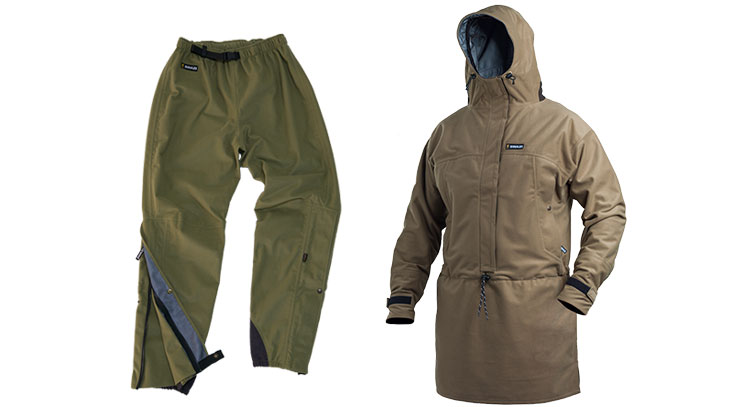 Suppose you want a weather-proof outer shell you can stuff with insulating layers when needed: The Tahr Anorak XP pullover from Swazi hails from New Zealand but is becoming a favorite of hunters dealing with liquid extremes from the Deep South to the Alaska-Yukon bush. Made from 100 percent waterproof, windproof, three-ply super-quiet Aegis Whisper fabric, the Tahr Anorak's long length (the jacket extends to just above the knees) will keep out water in almost any environment short of a swimming pool. Pair it with Swazi Overpants made from the same durable, packable, waterproof fabric, and you've got a system that will allow you to hunt—and sit—in the wettest conditions this planet can throw at you.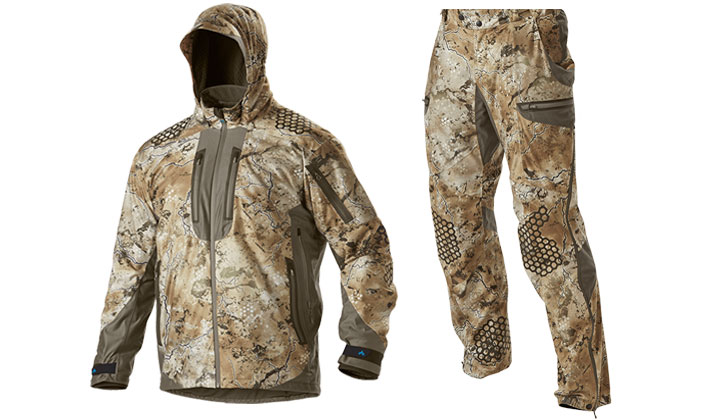 When I need a system that does it all, one that's suited for both a long sit in a tree and a mountain hike with bow or rifle, I look toward clothing that's light, offers a range of movement and can withstand the elements. Pnuma has a lot to offer such a hunter, and the Selkirk All-Weather Hunting System bonds new technology with thoughtful, innovative features and function. The jacket and pant, both clad in Pnuma's Terra camouflage pattern, keep a hunter dry with both a Scotchguard water-repellent finish on the soft, quiet outer shell, and a super breathable, wind- and waterproof membrane called Porrell Extreem (Pnuma claims it's the best and most breathable waterproof material on the market). Add a super-soft fleece lining for warmth, more pockets than a hunter could need, waterproof zippers, side vents, a safety-harness port and removable suspender straps on the pants, and you've got a single system that can go the distance.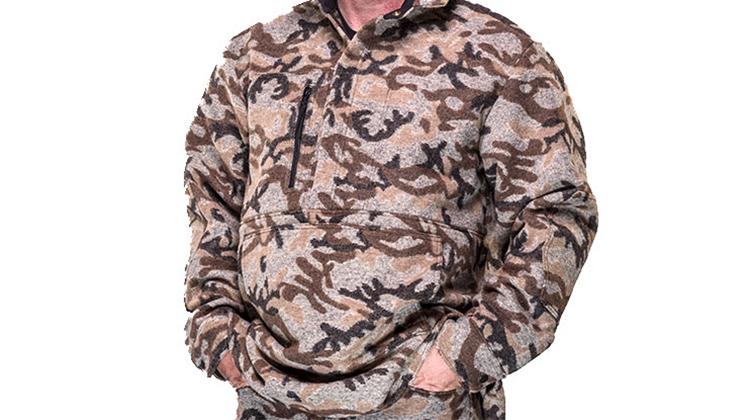 What would your hunting closet be without a bit of old-school wool? The term "lacking" comes to mind. Ounce for ounce, no material is better suited to keep you warm than good old fashioned wool. Lucky for you, Sleeping Indian makes wool hunting clothes that are far from old fashioned. The Ridgeline Shirt is a personal favorite. It's a half-zip pullover "shirt" with the chutzpah to perform as your sole protective outer layer. It's wool, so it's naturally water repellant, and even when wet retains its thermal properties to keep you warm. It's ultra-durable and anti-microbial by nature. Yes, it's got a bit of weight to it, but you won't need much underneath. Perhaps the best thing about Sleeping Indian wool is that it'll outlast you, guaranteed.